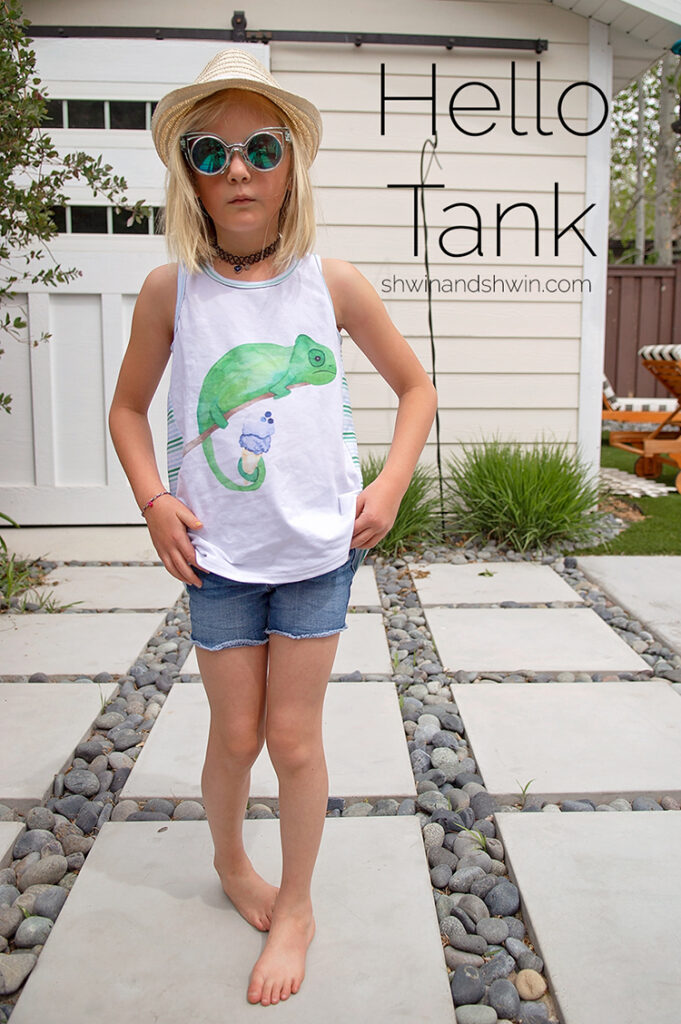 The Hello Tank Pattern is a summer staple in our house. I love how it has so many style options and it is one of my favorite pattern bases to hack.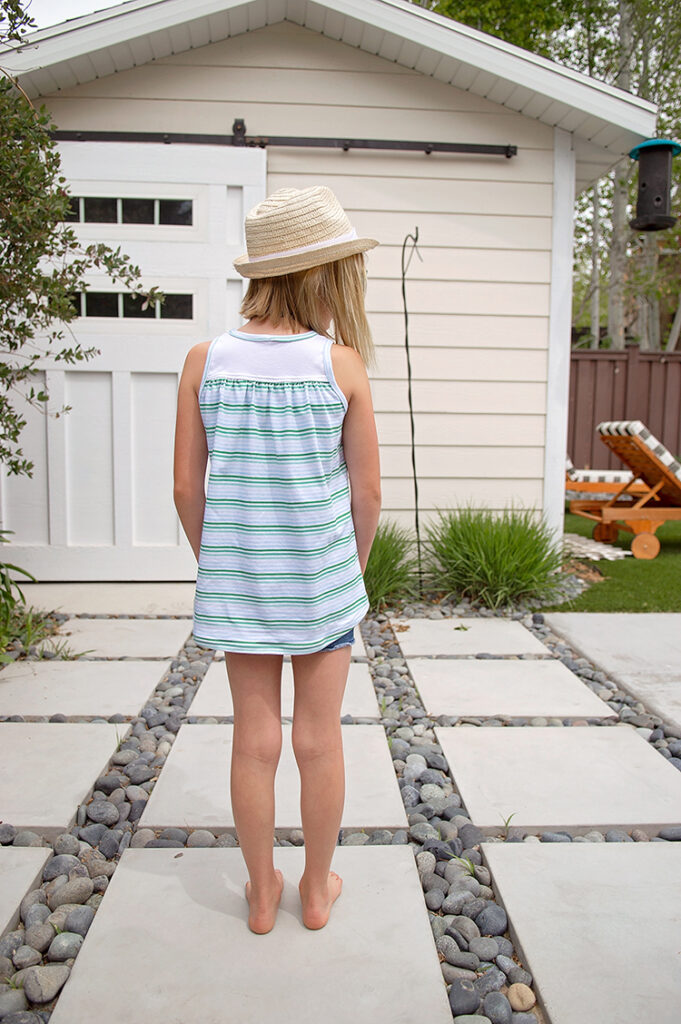 For this tank I didn't hack the pattern I just made option B with the cute gathered back and made the pattern straight. This style was perfect for mixing up some fabrics together and using the cute printed panels from Raspberry Creek Fabrics.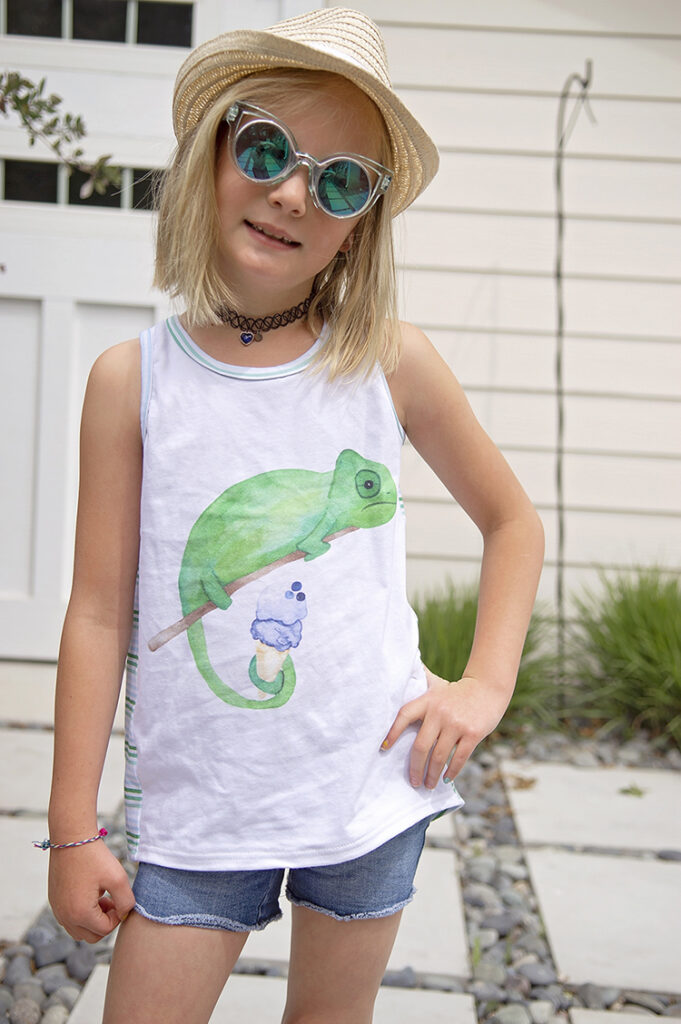 Something simple, cute and perfect for summer.
Pattern: Hello Tank Pattern by Shwin Designs
Fabric: Raspberry Creek Fabrics