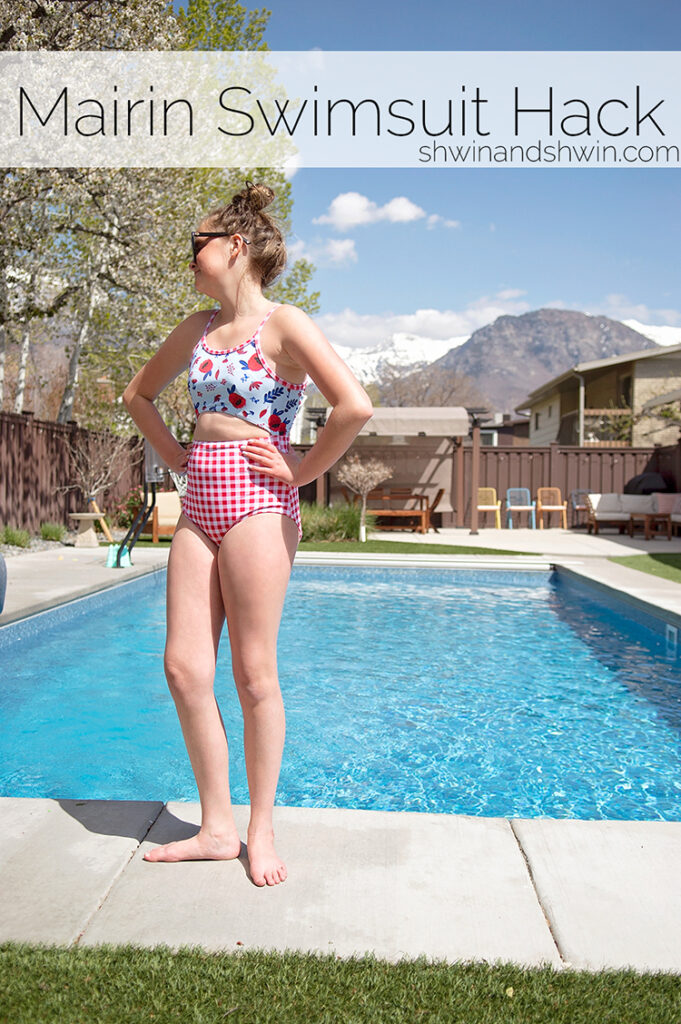 After posting my pattern review of the Mairin swimsuit that I made for Penny, it should come as no surprise I was ready to hack the pattern. I made a hacked version for Abbey because even though the Mairin comes with TONS of styles, there was one style that Abbey wanted. It was a simple enough change to the pattern so I decided to use a pattern I had already made and trusted to start off with.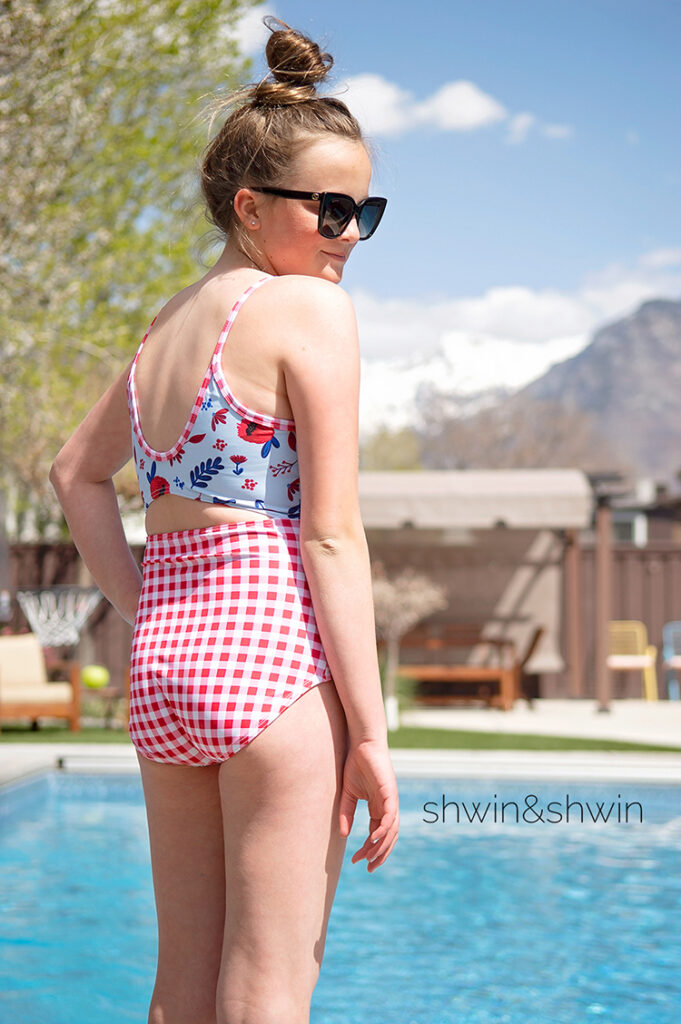 For the base of the pattern I started with the basic one piece. She wanted front and back cut outs, so it was like a mock bikini.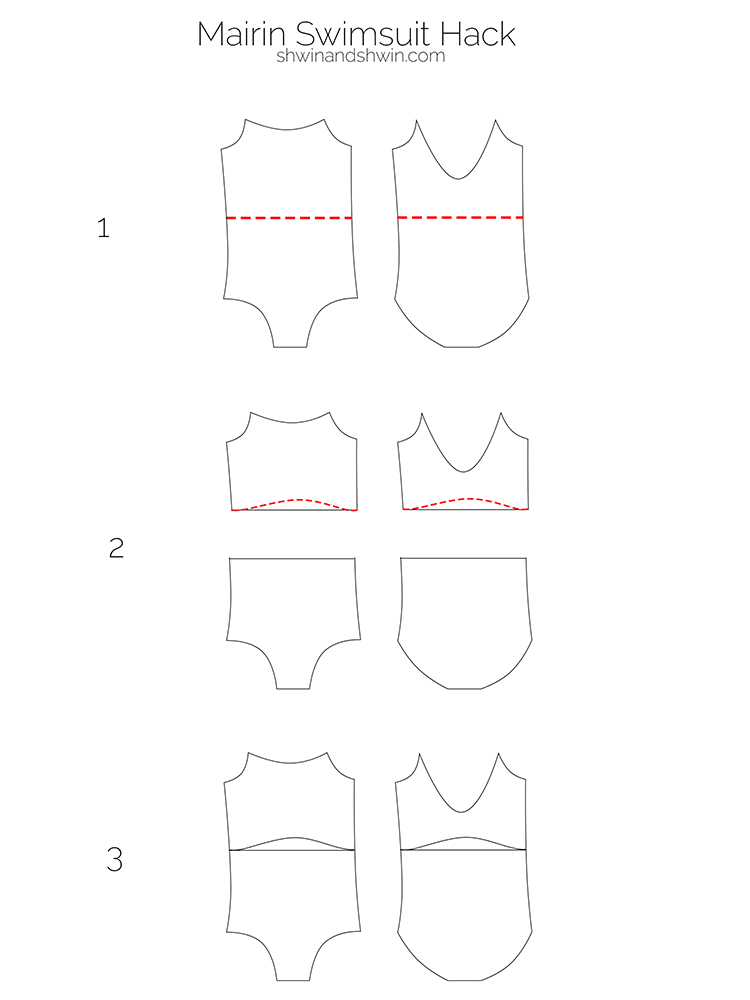 To make this pattern hack I did the following:
Cut the bodice front and back at what would be the bikini line.
Cut the top of the front and back with a slight curve.
Sew the top and bottoms back together. I did this for the main and lining.
Then tuck the edges of the cutout under and sew together to the lining.
The only other adjustment I made if you want to call it that, was add swim cups to the upper bodice. It makes my daughter feel more comfortable while swimming. I just slipped them in and tacked them in place to the lining before sewing the lining and front together with the binding.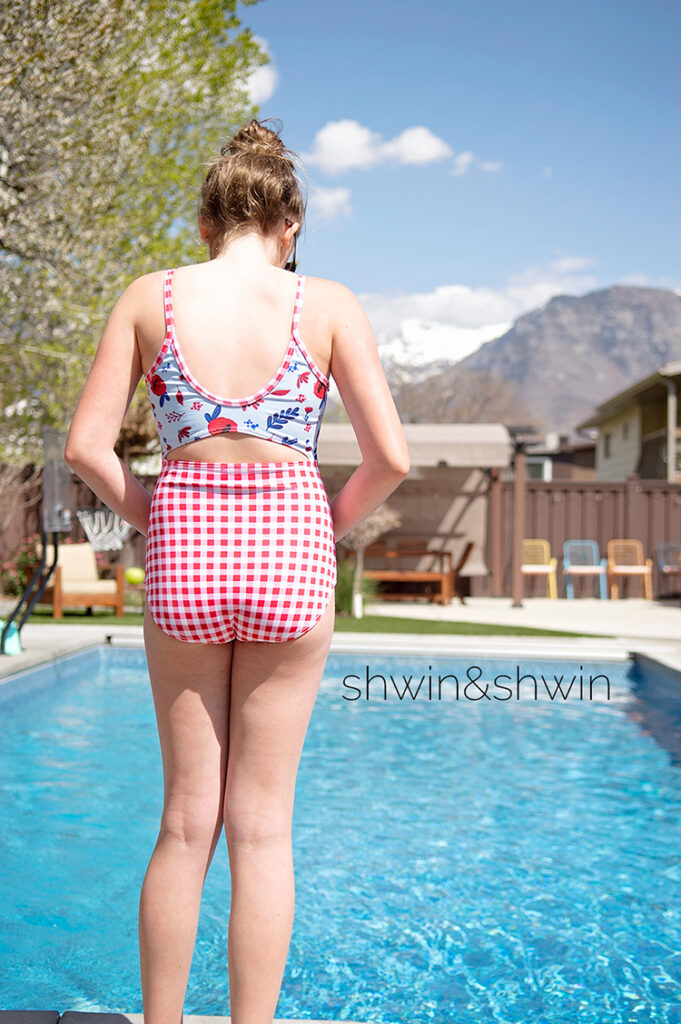 We both loved her new suit, and she even asked for a few more.
Fabric is from Raspberry Creek Fabrics