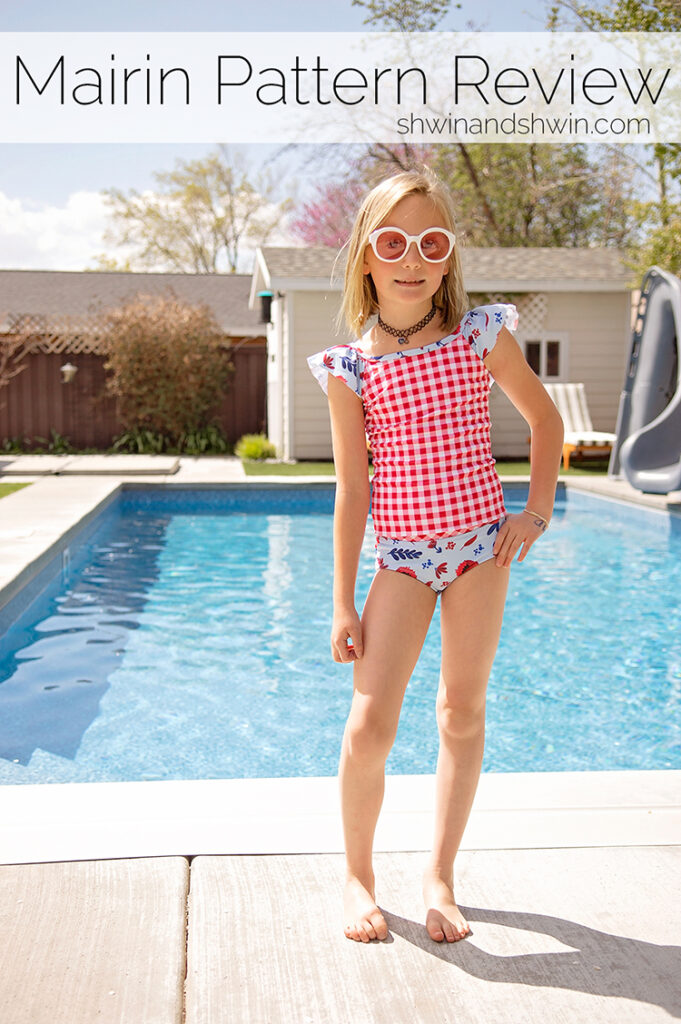 I am sharing my review of the Mairin Swimsuit pattern by Sew a Little Seam. All opinions are my own and I purchased the pattern myself.
I don't make a lot of swimsuits, but I have dabbled in the past. I even shared a few free swim suit patterns with you before.
Like this one, and this one
However, each suit tends to take at least 3 test runs before I come out with a wearable swimsuit (like the free patterns I shared) Now that we have a pool in the back yard and I find myself making many more swimsuits I thought I would buy some already finished patterns.
*I received the fabric for free while working as a brand rep for Raspberry Creek Fabrics, I did pay for the patterns all myself and the opinions are all my own.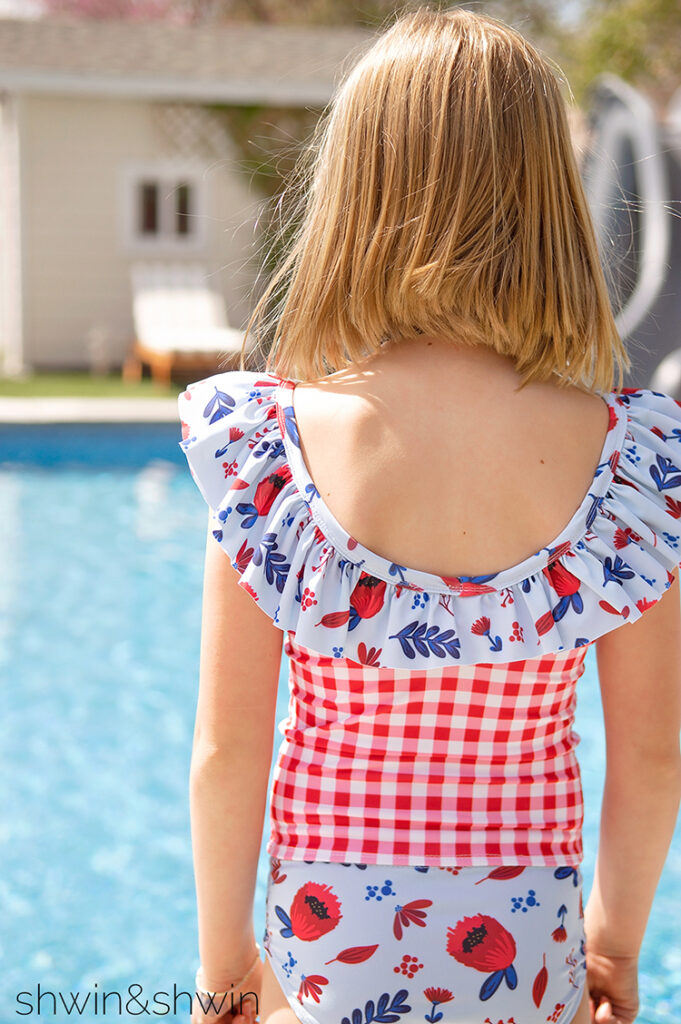 I used the Mairin Swimsuit pattern from Sew a Little Seam. The pattern came widely recommended from several of my sewing friends and I liked how many options it had.
I made Penny 2 tops and 2 bottoms that she could mix and match.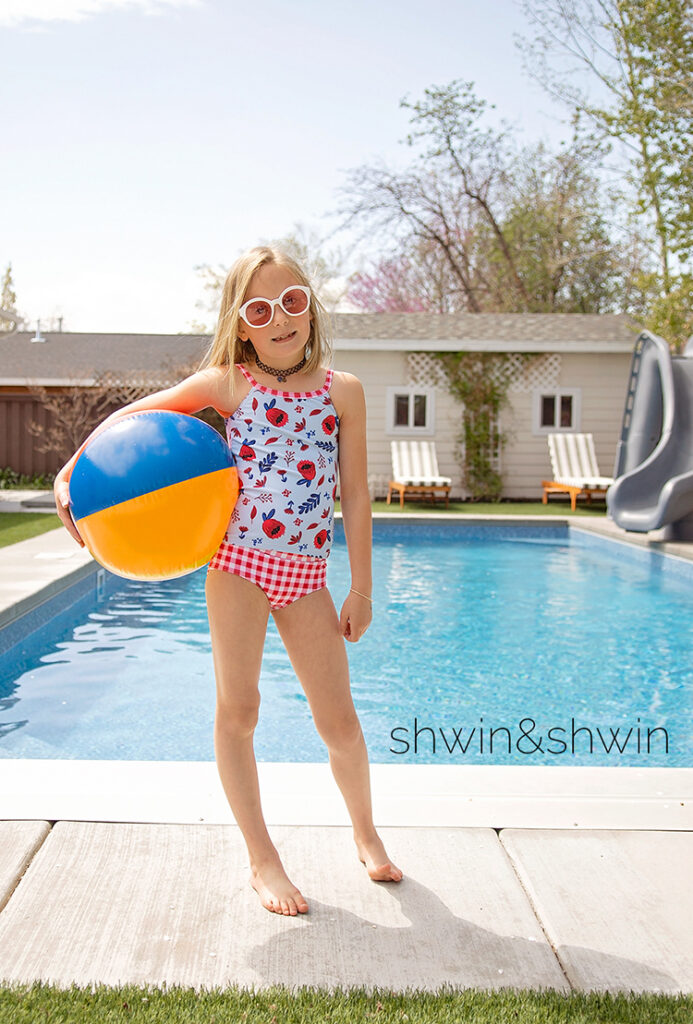 The pros
The pattern has loads of options ranging from one piece to bikini and tons of sizes so I could easily make both my daughters a suit.
The pattern fit as I expected it to following the measurements provided I was able to easily customize a suit to fit my child's measurements.
Instructions were clear and easy to follow
The Cons
Sewing swimwear is not the easiest thing to sew, so even with a pattern with clear instructions it takes a lot of patience and skill to get a nice looking suit
Sewing the ruffle sleeve piece was a little challenging to do as instructed. It turned out ok but was frustrating to sew.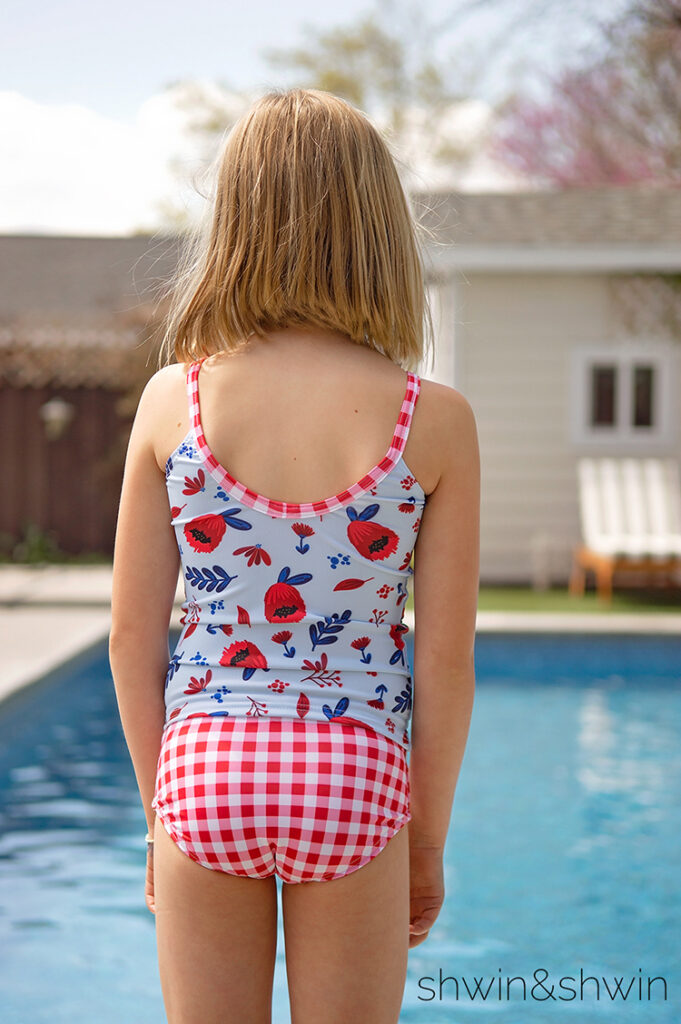 Overall I give the pattern a high score, would definitely recommend for anyone who is comfortable sewing. A brand new seamstress might struggle, but that's more of the nature of the product and not the pattern itself.