Make your own spa experience at home for half the price. This DIY salt scrub will exfoliate skin leaving it smooth and positively radiant!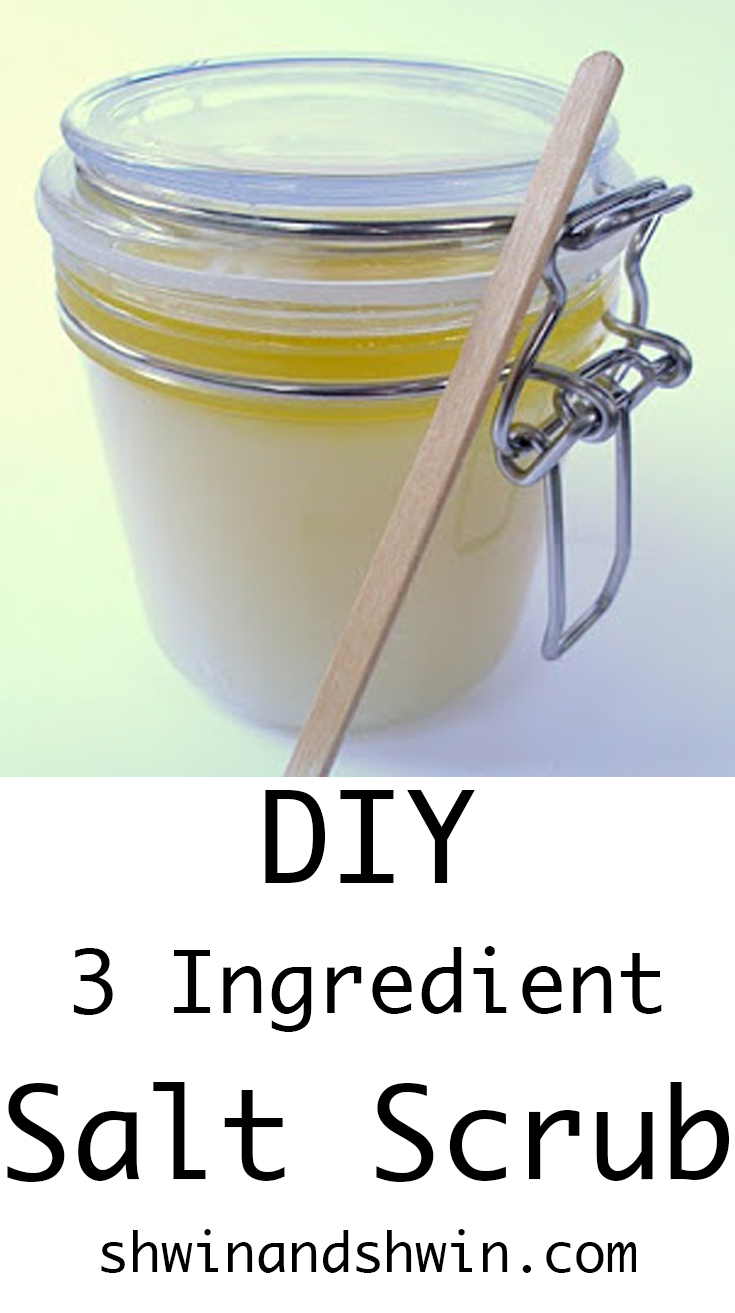 Ingredients:
12 ounce plastic or acrylic jar, preferably one with a tight close- you can find these at Target & Walmart for just a few dollars
1 1/2 Cups Sea Salt
1/2 – 3/4 Cups Almond, Grapeseed, or Sunflower Oil- you can usually find these at your local grocery store or at WholeFoods
3-5 drops essential oil:
Lavender- to soothe, calm and relieve stress
Peppermint- revitalize and stimulate, perfect wake me up
Tea Tree- to make a wonderful facial scrub, great for oily, acneic skin
STEP ONE: Measure out 1 1/2 Cups of salt and pour into your 12 ounce container. Your salt line should be one inch from the rim.
STEP TWO:
Carefully pour oil up to the rim of your jar. Essential oils may be added at this time.
STEP THREE:
With a knife or stir stick cut through the salt to help the oil reach the bottom.