This is a Sponsored post written by me on behalf of Tree Hut . All opinions are 100% mine.
As we all know I love anything beauty and skin care related so when Tree Hut asked me if I wanted to try out their products, being the junkie that I am, I of course said yes! There were a few products to choose from but I decided to try out Tree Hut's Firming sugar scrub & Firming body lotion in Italian Mocha. I have been using these products for about two weeks now and I must say they are amazing!
I have mentioned in my other skin care posts about how beneficial natural ingredients can be for your skin, that is one of the reasons I really liked Tree Hut products. Both the Firming body lotion & Firming sugar scrub are made with Certified Organic Shea Butter which aids in repairing skin, promotes elasticity and is ultra moisturizing.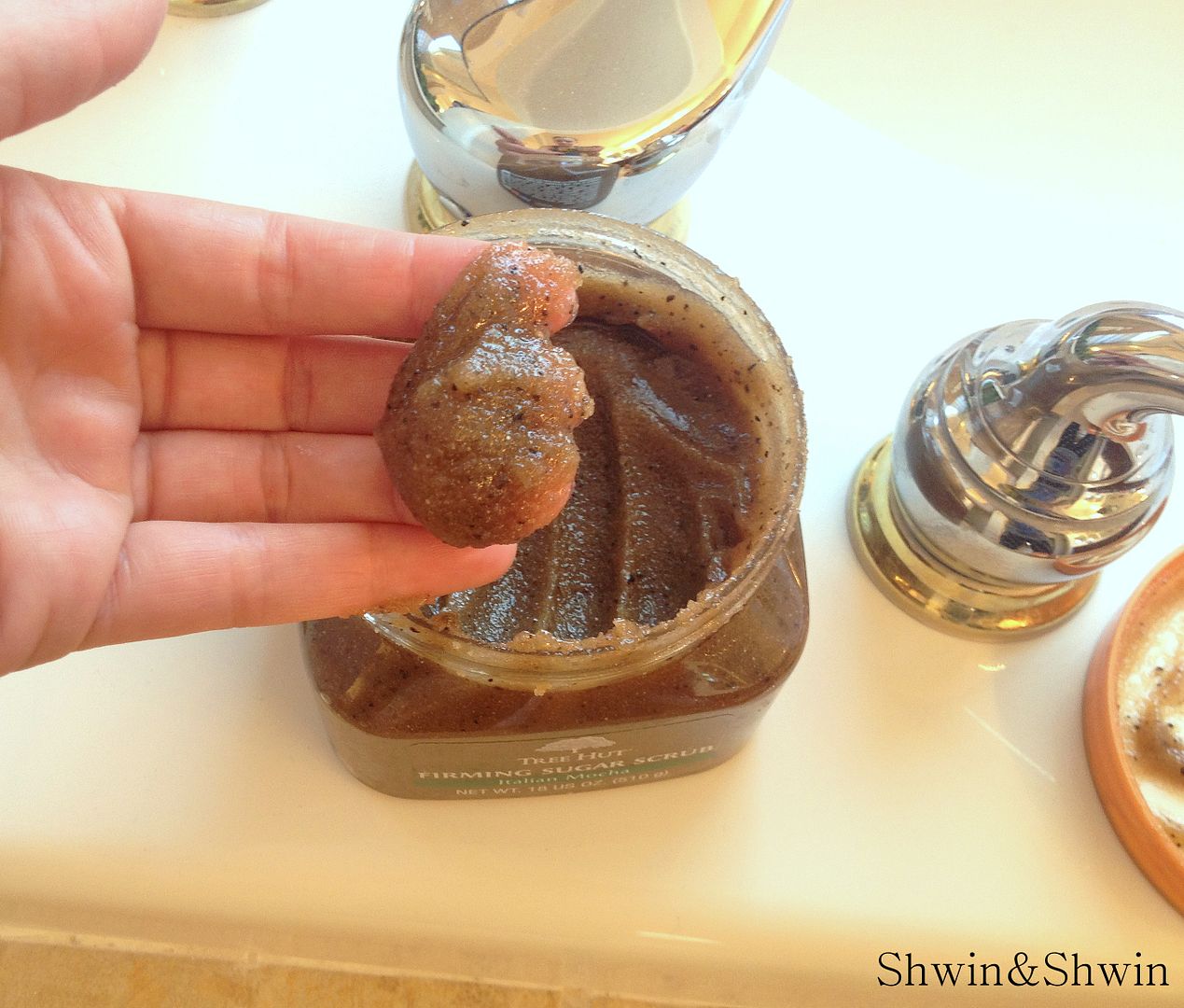 The first product I had to try was the Italian Mocha Firming sugar scrub because I am a huge fan of scrubs. I used this scrub in the shower and oh my goodness it is amazing! Yes it is a great for exfoliation but its the smell that is truly the best part. The moment you remove the lid your shower fills with the sweet aroma of freshly brewed coffee. I couldn't think of a better pick me up in the morning. An added bonus is that it also contains caffeine (I will take my caffeine anyway I can get it lol) which helps to reduce inflammation.
After getting my scrub on I applied the
Italian Mocha Firming Body Lotion
. My favorite thing abut this lotion, other than the scent, would be how thick and creamy the lotion is. A little goes a long way, trust me you don't need a lot. I use this for body use only, I wouldn't recommend using it as a face lotion. It lasts all day and not only does it contain caffeine to firm skin and reduce inflammation but also natural Safflower Seed Oil and Vanilla Extract for a deep hydration.
My overall thoughts of Tree Huts new products? From someone who has tried a lot of beauty products, I really like them, so much that I went to Walmart (that's right, they aren't expensive) to check out their other products and wonderful scents.
from April 28th-May 30th.