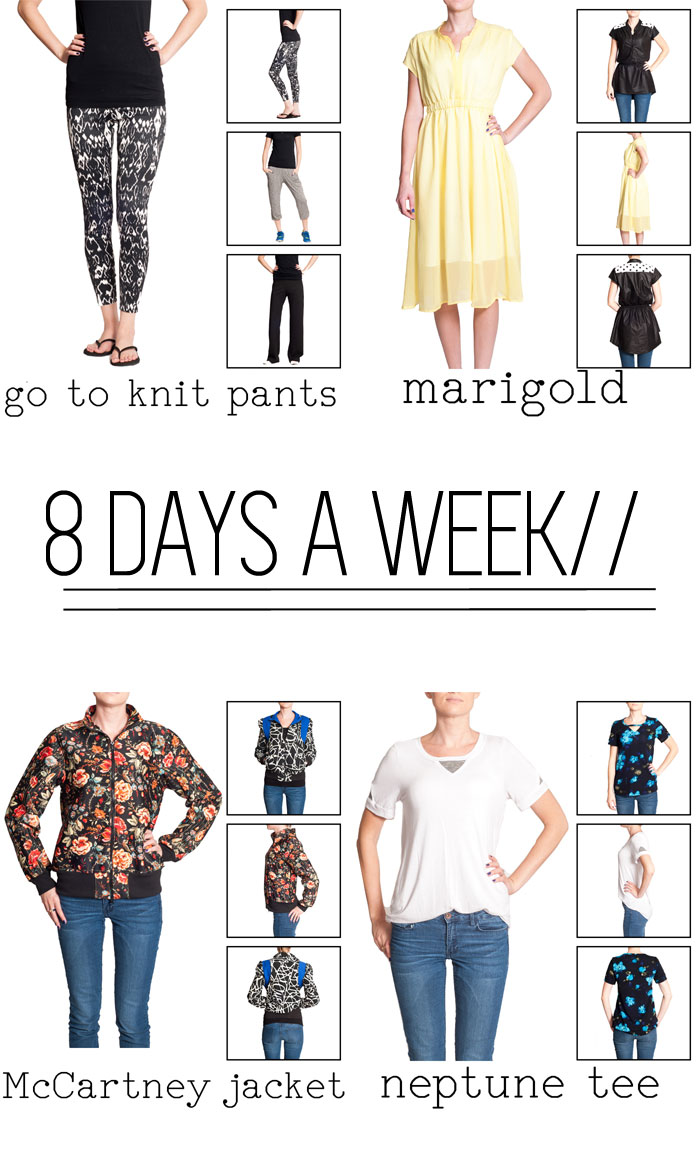 We have been dropping hints for weeks about the upcoming Pattern Anthology Collection and the day is finally here! Our 8 Days a Week Collection is live today!
In case you are new around here or new to Pattern Anthology here is a quick run down:
4 Designers (Andrea, Kate, Melissa, and Myself) collaborate together a few times a year to put out a collection of patterns. The collection then goes on sale for 2 weeks only at a fantastic discounted price. After the 2 week sale is up each pattern is released for individual sale at full retail price.
8 Days a Week is our collection designed for the busy woman (because aren't we all) You know the woman who REALLY needs 8 days in a week. (and it's a play on a Beatles song which is perfectly fine with me naturally)
The collection is made up of 4 patterns that are designed to both be worn together and to supplement your current wardrobe to help you create an entire wardrobe.
I will be sharing a LOT more info on each of the looks and the complete 8 looks I made, over the next 2 weeks.  For now here are the quick details.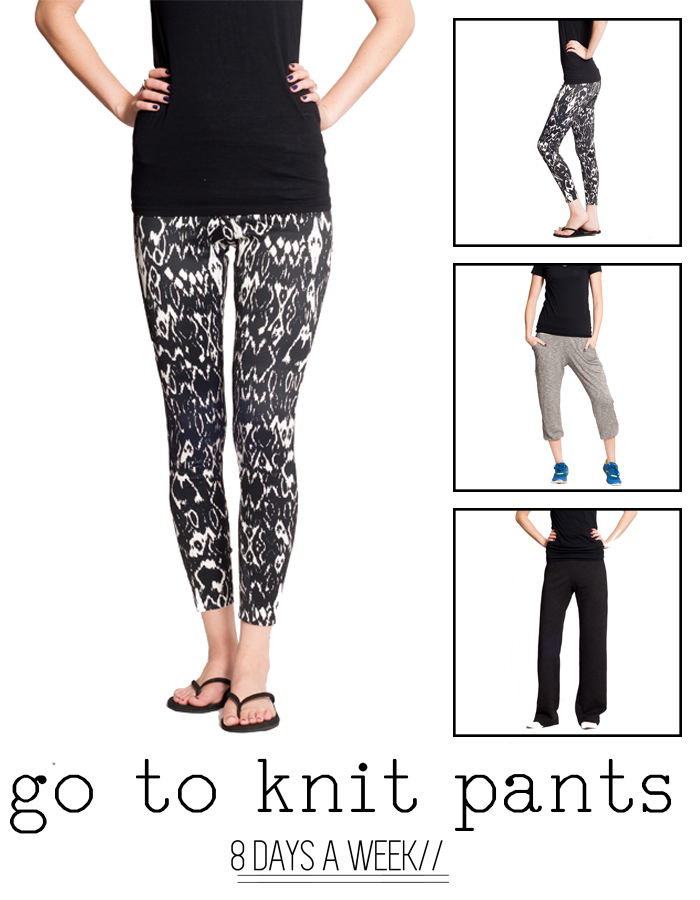 Go to Knit Pants are 3 patterns in one! Leggings, Slouchy cuffed pants, and wide leg knit pants. You will never need another knit pant pattern. (click on the photo for more info)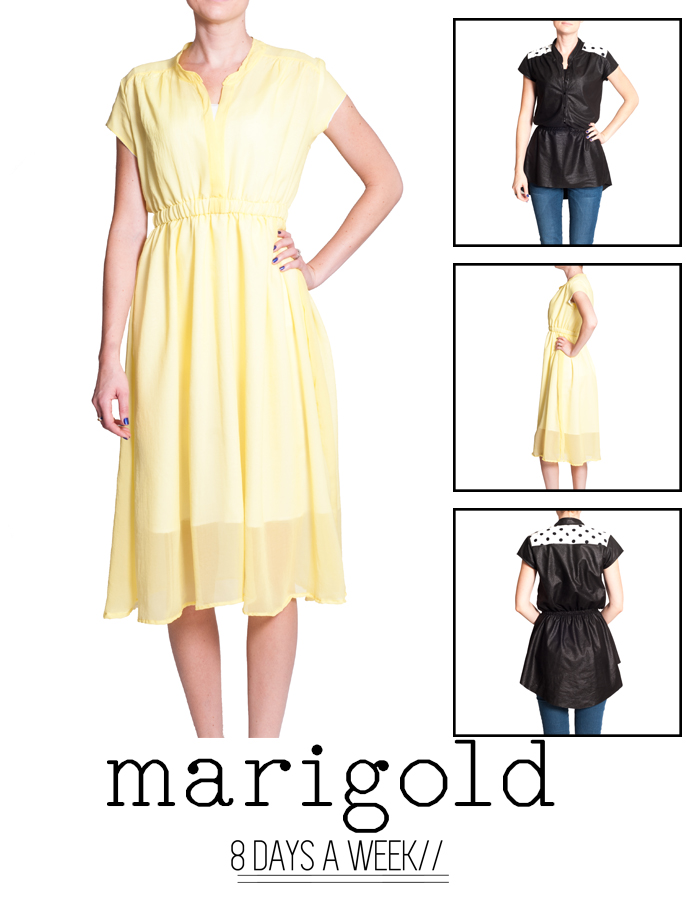 The Marigold, is a top, a dress, and a skirt. The peplum version includes an option for a hi-low hem. So many design options you can fill a wardrobe. (click on the photo for more info)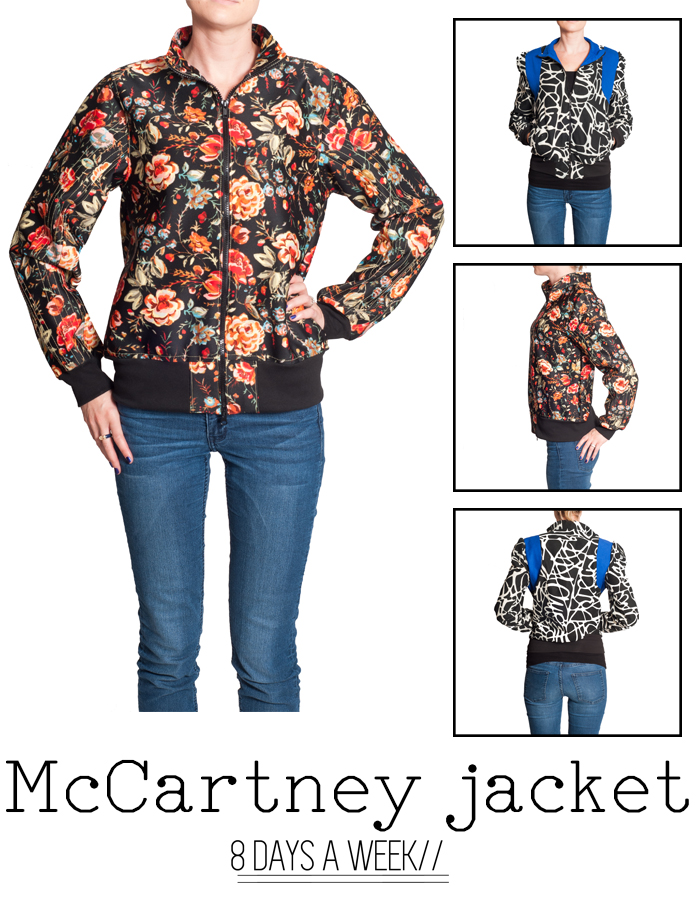 The McCartney Jacket is a great easy fit jacket. It has 2 sleeve options so you can dress it up or keep it casual. (click photo for more info)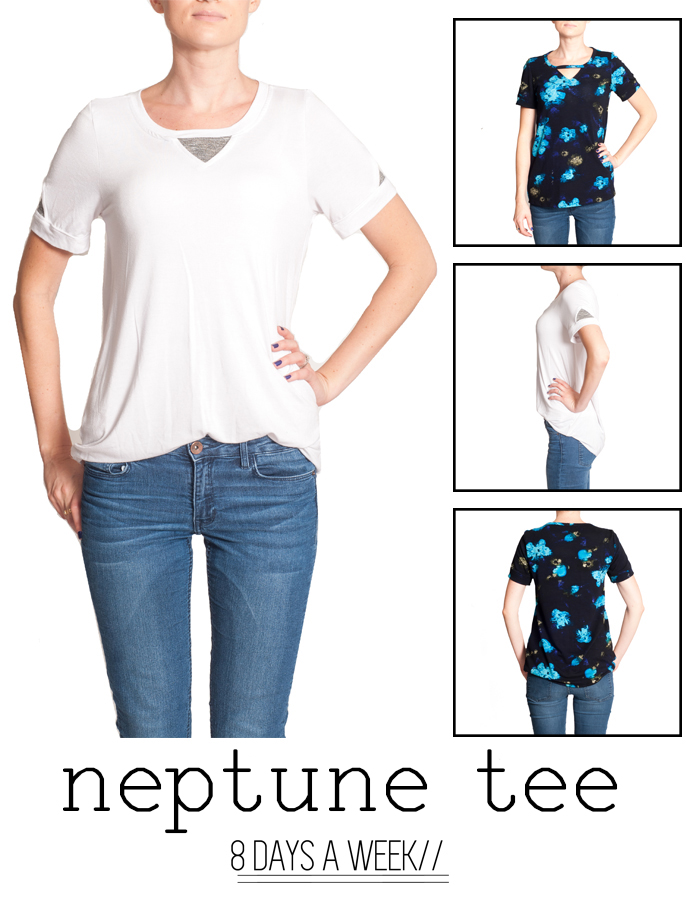 The Neptune Tee is anything but an ordinary tee. With great cut out options that can be left open for a peek of skin or have fabric behind the cutouts for a great little pop. (click on the photo for more info)
The 8 Days a Week Collection is available now through October 5th