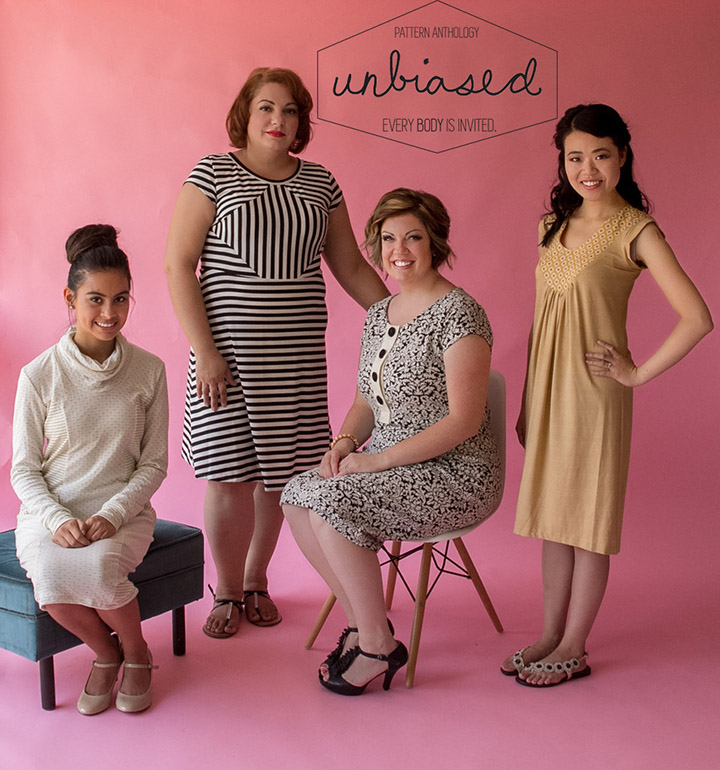 Today the Unbiased Collection from Pattern Anthology is here! I have been working with the girls for what seems like forever on this collection and we are so excited to finally share it with you all! The Unbiased Collection is designed for every BODY. Designs we thought long and hard about to flatter every body shape and size. We really wanted to design a collection with you all in mind. (the collection also includes a new size range with sizes XXS-XXXL) I could not be more excited about this collection and I can't wait to share with you all the looks I made from these patterns.
Here are the things you need to know:
The Unbiased Collection is on sale for 40% off for a limited time (only 2 weeks)
It includes 4 patterns for women sizes XXS-XXXL (30″-52″ bust)
The patterns are for knit fabric with touches of woven fabric thrown in.
Each pattern includes both top and dress styles and several different styles for each.
The collection also comes with a bonus of over $250 worth of coupons for fabric, classes and patterns.
As well as a wardrobe planner so you can plan out how to use the patterns in your wardrobe
Want to know more about the designs??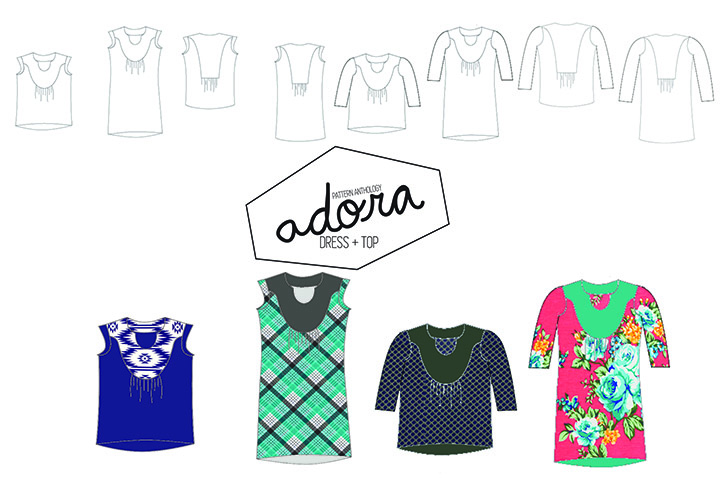 First up is the Adora. Designed by Andrea the Adora features a knit and woven combo with a beautiful and flattering front neckline and back panel. The soft gathered and flowing top or dress. There are 3 sleeve options and two length options. (shown above with fabric from Girl Charlee get a special coupon when you buy the collection)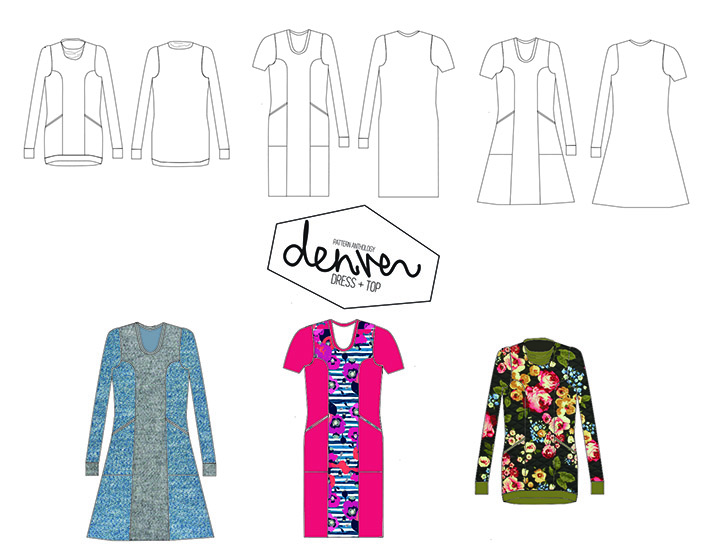 The Denver Tunic and Dress is designed by Melissa. The princess seams make this so flattering on everyone and with several shape options (fitted or flared, tunic or dress) there is something for every body type. There are also great pockets that almost disappear into the front and a cowl neck option. There are multiple sleeve lengths as well. (fabrics shown above are from Raspberry Creek Fabrics, get a special coupon with the purchase of the collection)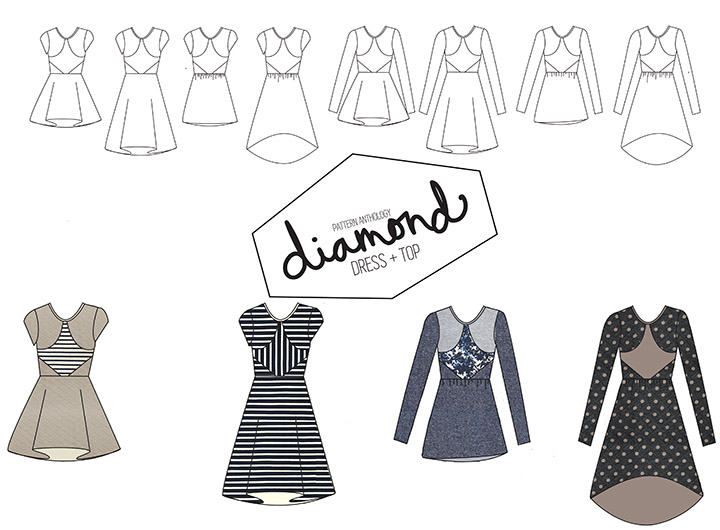 The Diamond Dress and Top is designed by me. It has a unique bodice design that curves and flatters. It can be color blocked to have fun with prints and colors or done in a solid fabric for subtle seaming that flatters. The pattern has 4 different skirt options, flared peplum, gathered peplum, flared dress, and gathered hi-low hem dress. As well as 2 sleeve options. It can easily be dressed up or down to work with any style. (fabrics shown above are from Miss Matatabi get a special coupon when you buy the collection)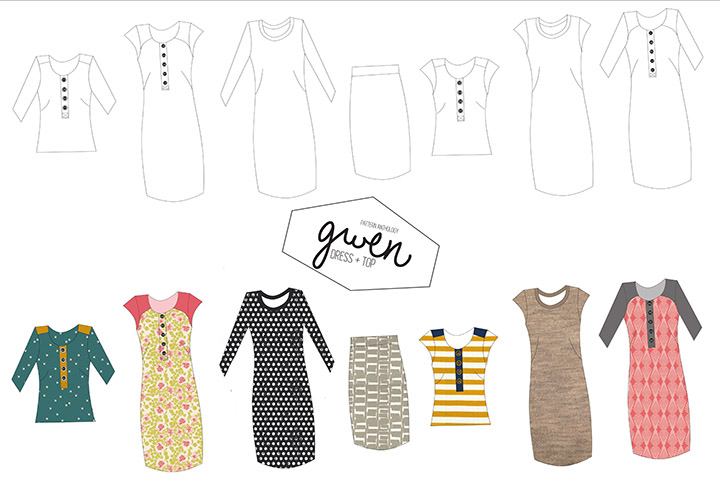 The Gwen is designed by Kate and it is a wonderful staple for any wardrobe with loads of style options to keep it fresh and different. The pattern includes 3 different 3 styles, a top length, dress length, and a bonus knit pencil skirt. With color blocking options and an optional front placket you can make over 20 different looks before you use them all! (fabrics shown above are from the Cloth Pocket get a special coupon when you buy the collection)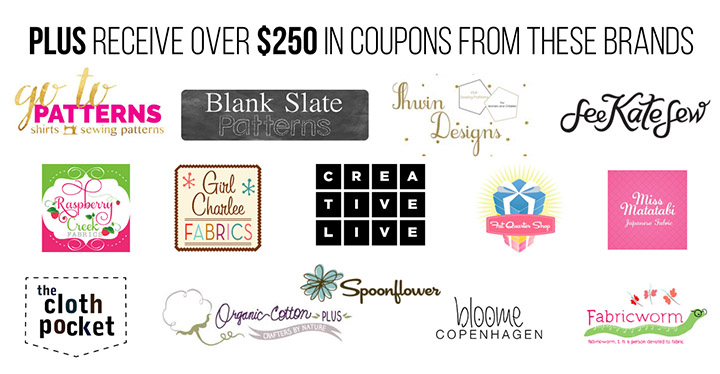 As if all 4 of these patterns wasn't enough for a limited time you also get over $250 worth of coupons for fabric, classes, and patterns. There are some AMAZING deals!
So what are you waiting for?? Go buy your copy of the collection now!