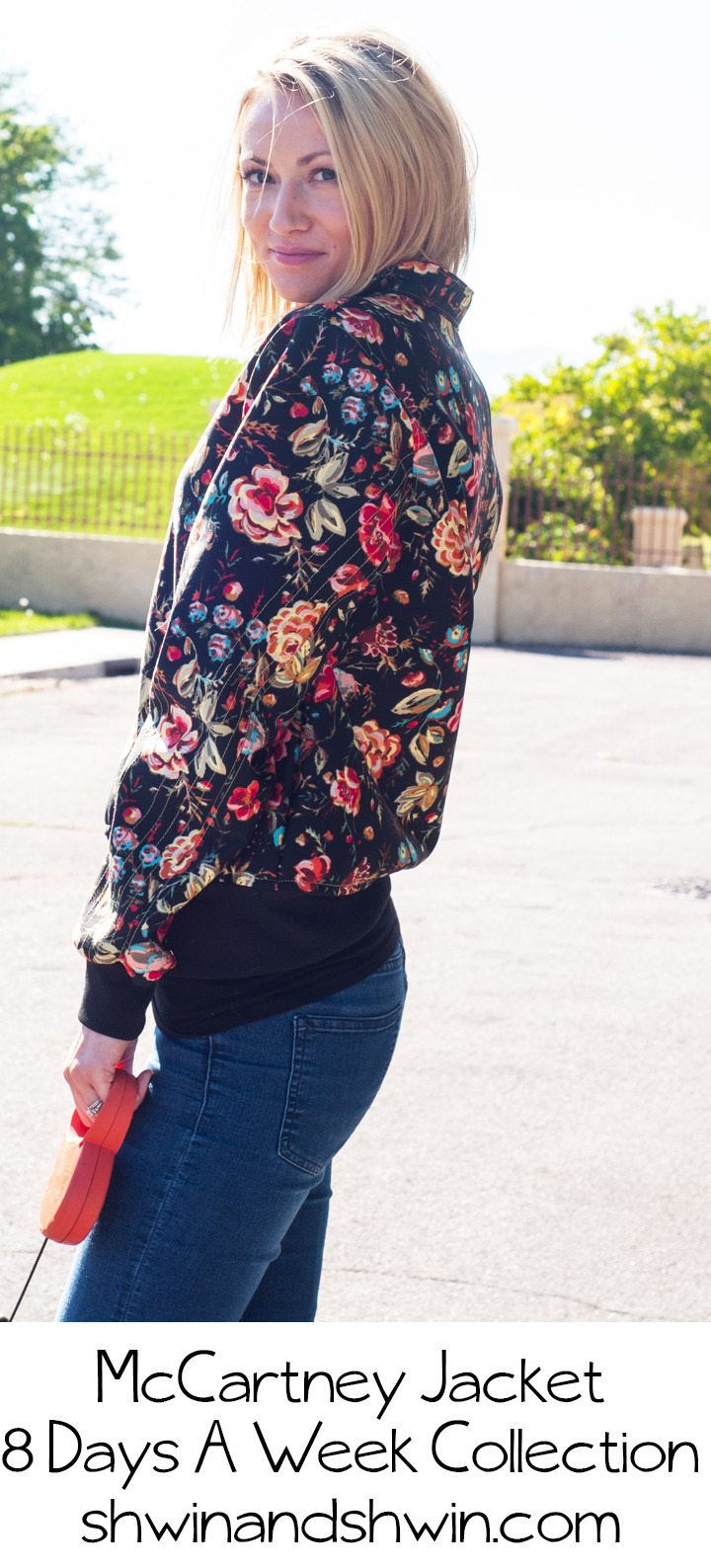 Today I have my favorite McCartney Jacket. I found this floral neoprene at Joanns. I knew I NEEDED this fabric but I really had no idea what I would make with it, I just knew that it was the kind of fabric I would regret passing up. So I bought it and then I held on to it for a little while until I realized it would make the perfect McCartney Jacket.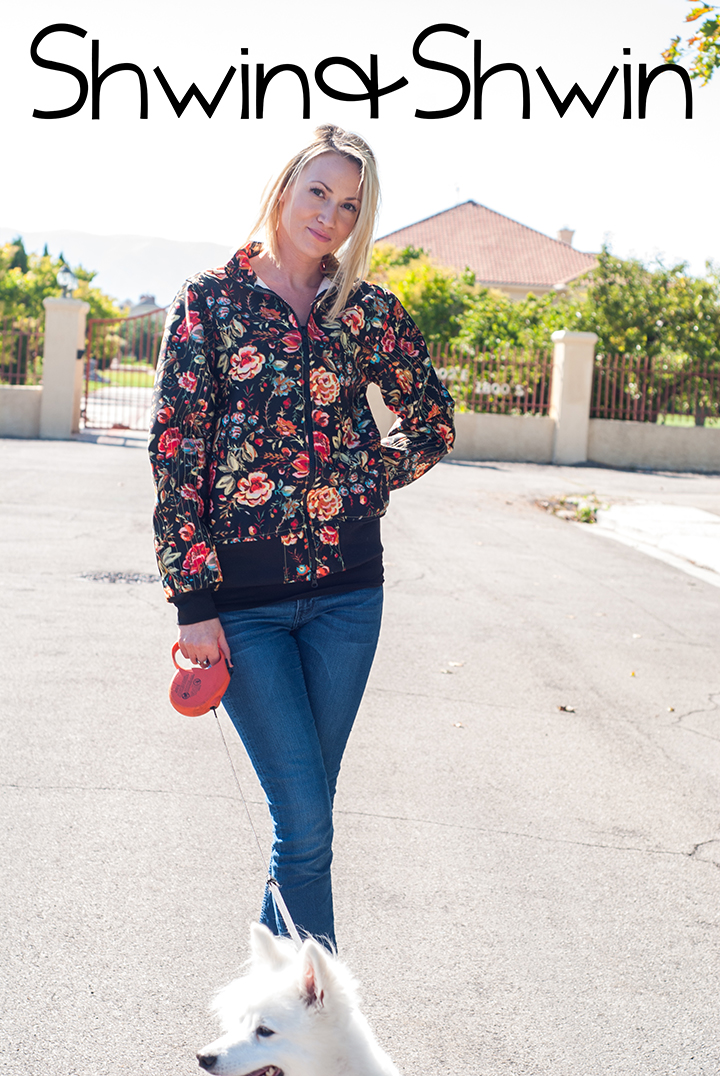 It has a stiffness but a softness about it. With some stretch and the weight of the fabric I likely could have gone down a size or two when making this one. I love the sporty feel of the pattern with the floral design of the fabric. Plus its the perfect fall floral.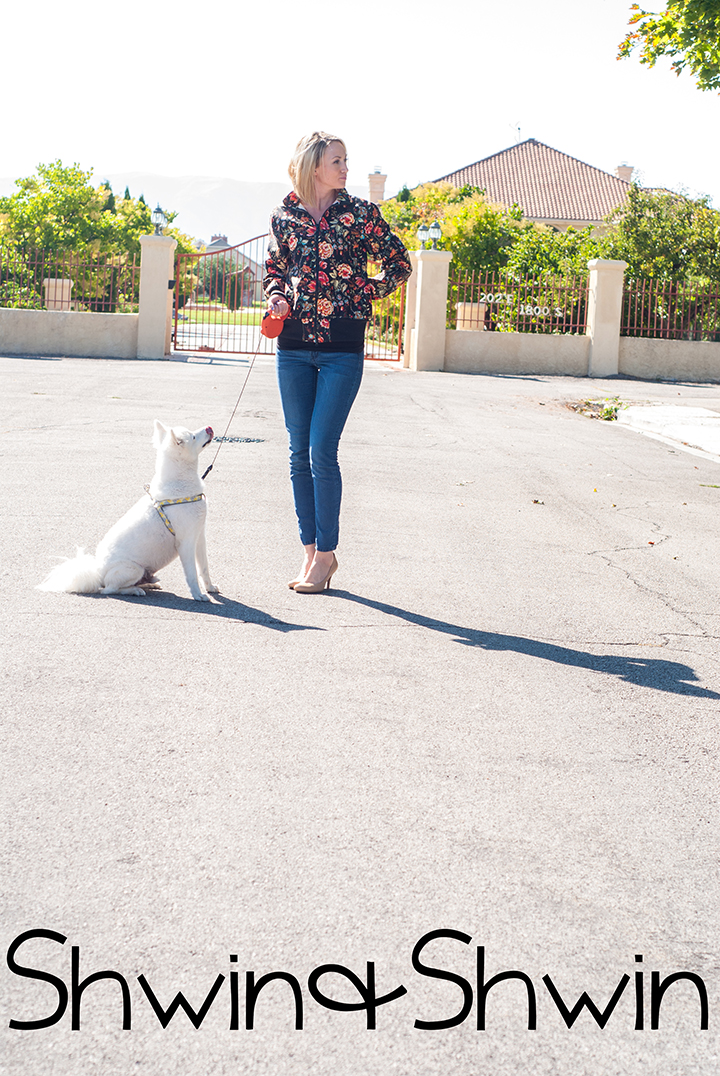 I love that the neoprene has drape to it but also a stiffness that resulted in a great shape to the jacket, showing off the structure and softness. I skipped the lining of this jacket since neoprene is HEAVY and won't fray so finishing the inside was easy. I was afraid it would be too hot for my sister since she lives in Vegas. So instead I only lined the collar and I simply sewed the waistband to the inside of the jacket. It worked really well and saved me a little time 🙂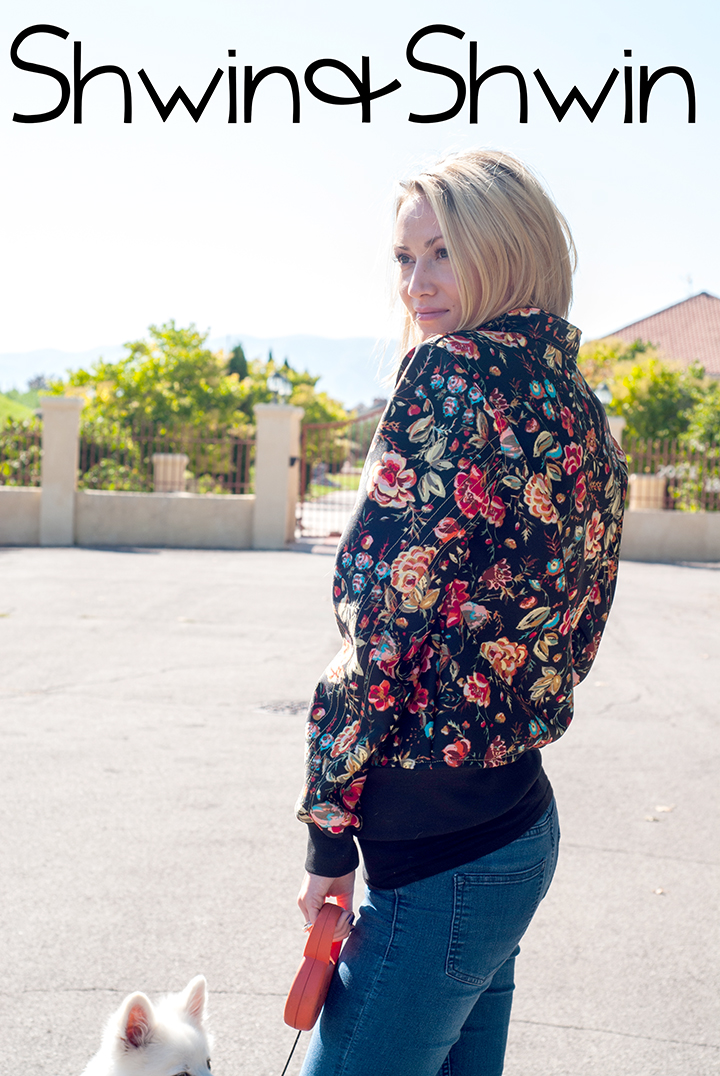 For the center sleeve detail I quilted the arms by sewing some lines simply following the sleeve shape. It adds a little detail to the center sleeve piece without being too much.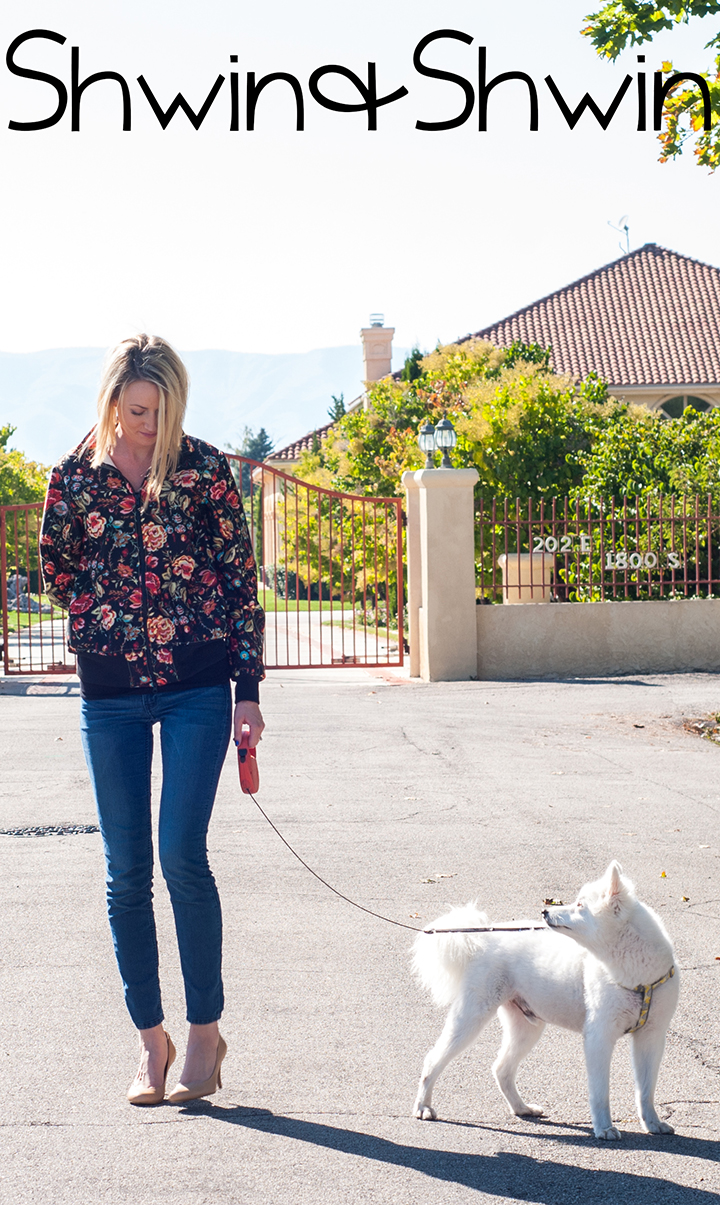 I searched high and low for a link to this fabric or ANY fabric like it and had no luck, however if you should ever be so lucky to find a neoprene fabric, especially a floral neoprene BUY IT! You won't regret owning it and someday you can make a super awesome jacket from it.
In other exciting news! We are having a little contest! Sew ANYTHING from the 8 Days A Week Collection and share it on instagram using the hashtag #Patternanthology
Sew it following the pattern straight, do a hack, anything, just use the patterns to sew something off and show it off! We will be showcasing the looks on the Pattern Anthology page (@patternanthology) and on October 10th we will have our judges pick one lucky winner who will win $40 to girl charlee fabrics and one pattern from each of the Pattern Anthology designers.
So go and show us what you are making! We LOVE seeing your creations!