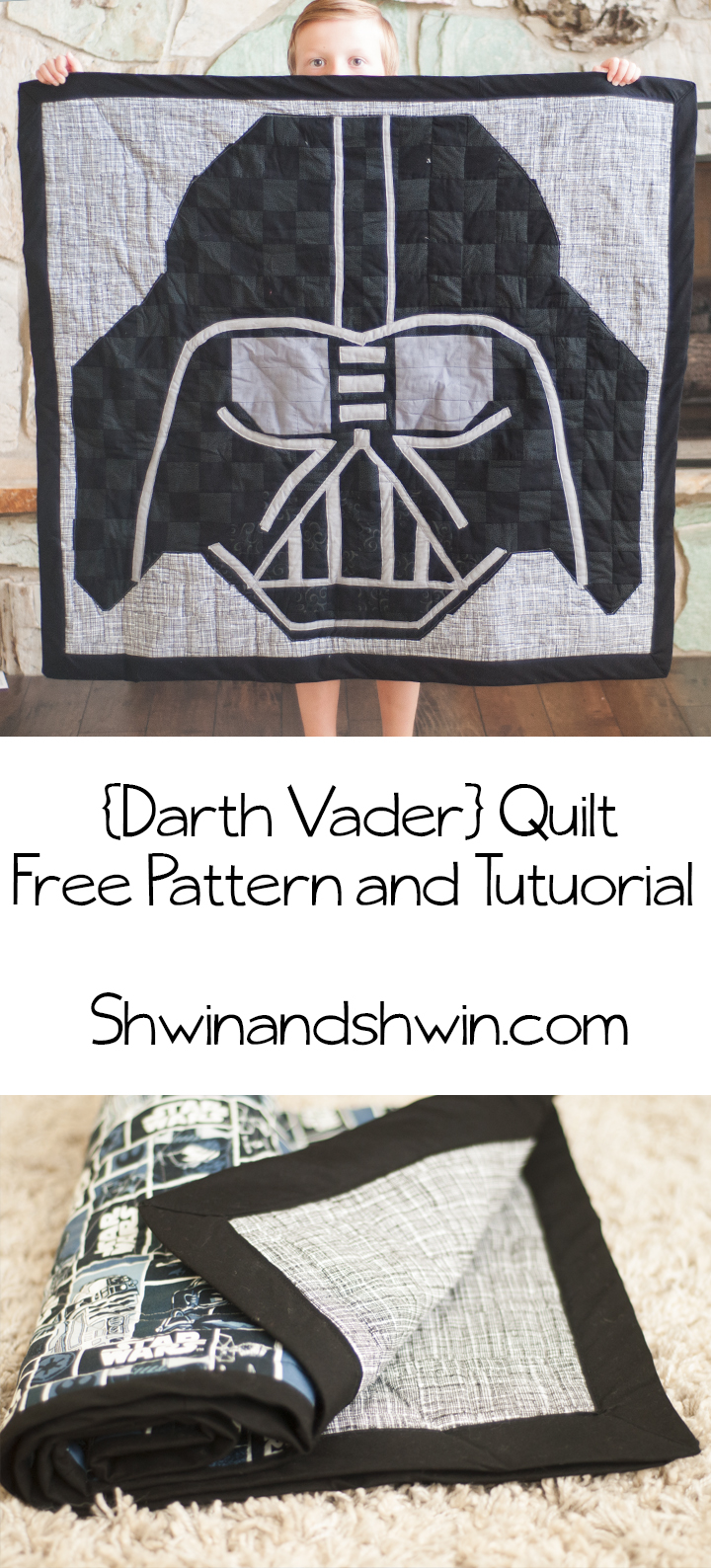 Every now and then I get in the mood to make a quilt, I asked Jude, "If I made you a quilt what would you want it to be?" Expecting a color, or theme, or well any answer other than what I got. "Can you make a Darth Vader Quilt?"  His request was simple, I can totally do that, they even make Darth Vader fabric. I could have sewn a few cut squares together with Darth Vader print and called it a day. But you know what? Sewing is much more magical than that, and quilting is like drawing with fabric. So I decided to design Darth Vader on to a quilt. I mapped it out, selected my fabrics and went for it. When I showed Jude the final product he said "Woah! That is so cool!" Then he stared at it for a few hours. Now he may have thought a quilt with Darth Vader fabric would have been just as cool, sure. But come on this is way cooler.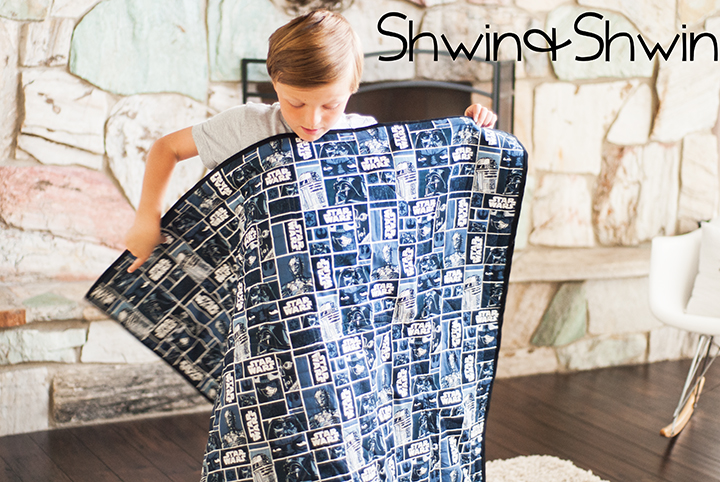 And I did use Darth Vader fabric for the backing… best of both worlds.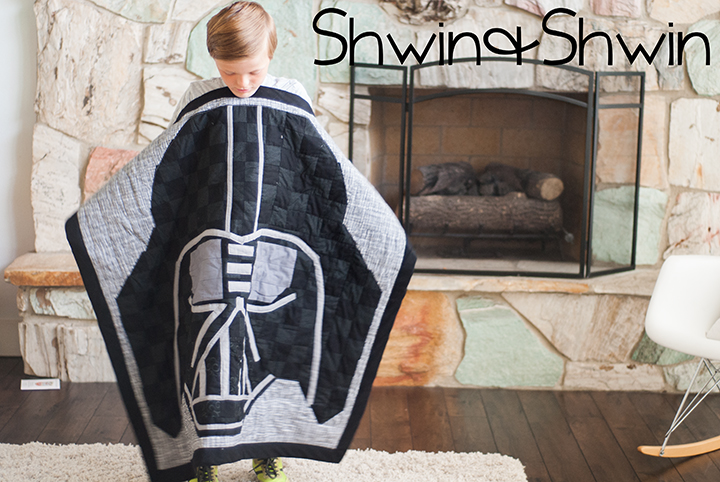 Overall I think it resulted in one happy boy, who has the perfect lap quilt for the cool weather days ahead. I did make the pattern to share, the quilt is about 44″X 40″ Finished, so a nice mini sized quilt. If you made the scale larger you could make it a larger quilt but I really don't have much patience for quilting so mini quilts are right up my alley. As it is I usually find myself terribly bored mid quilt and move on to something else for awhile, but having a quilt project to work on is always nice.
And cute little mini quilts make great gifts, and hardly take up any room. So that's a bonus.
So here is the basic pattern.
It is all made up of  2.75″X2.75″ squares. And then the details are appliquéd on, and I will show you that part of the pattern a little further down.
You will need:
1 1/4 yard for the backing
1 1/4 yard for the background (I used a black and white print)
1/2 yard each of two black prints for the face (I used a solid black and black and gray print)
1/4 yard gray for the eyes
about 4 yards of bias tape for the details. (I made my own from gray fabric)
Crib sized fusible batting. (fusible is HIGHLY recommended)
4″ wide bias strip (about 5 yards length needed) for binding. I used black fabric and cut my own.
Thread that matches
Rotary cutter and mat is highly recommended.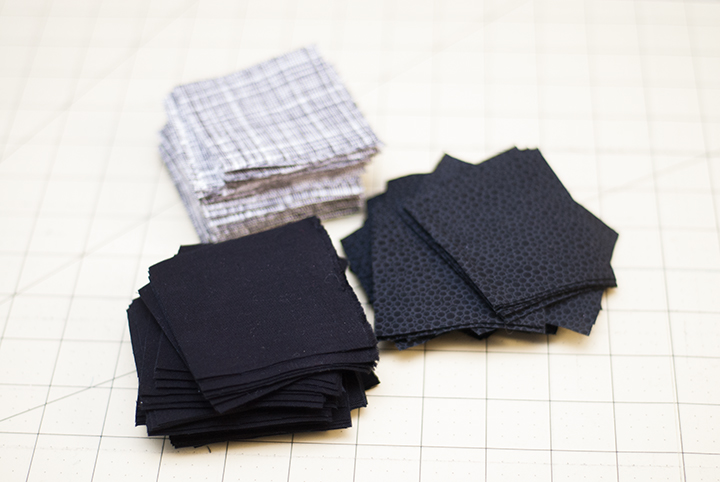 Start by cutting cutting cutting. You will need a LOT of squares. All cut 2.75″X2.75″ I know you will say but the pattern shows some triangles… yes I cheated, because I hate doing the math for getting the perfect triangle with seam allowance and then sewing on the bias always makes it a little wonky for me, so I didn't cut any triangles.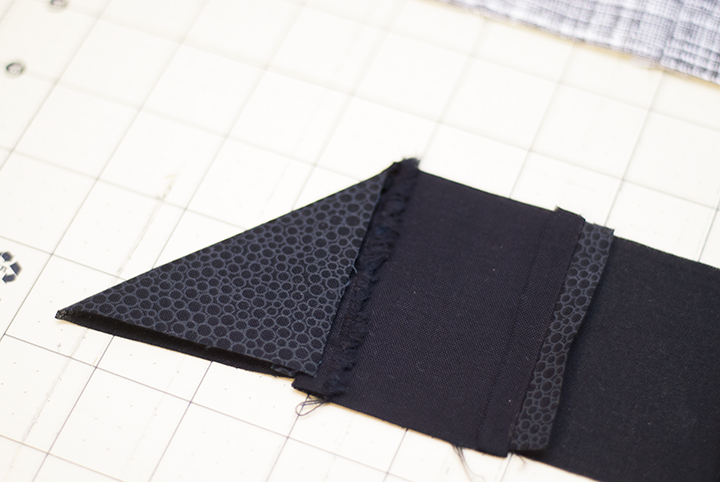 When I got to a place that had an angle I simply folded my last square into a triangle.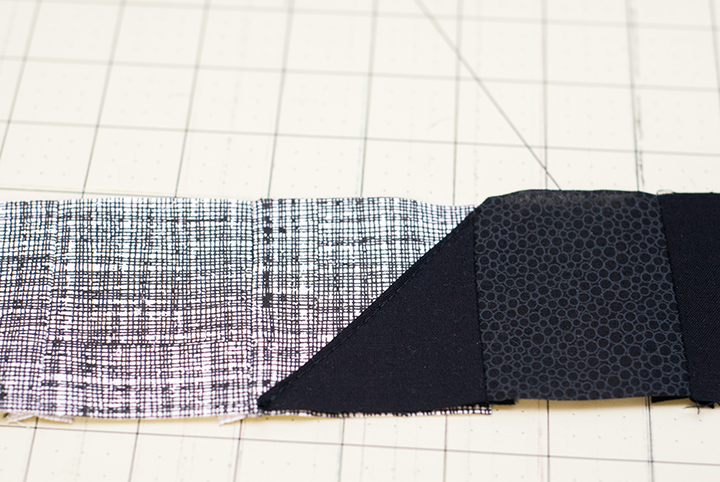 And then I top stitched it on top of the full square it would be next to. If you would rather sew triangles together and be all real like that, go ahead.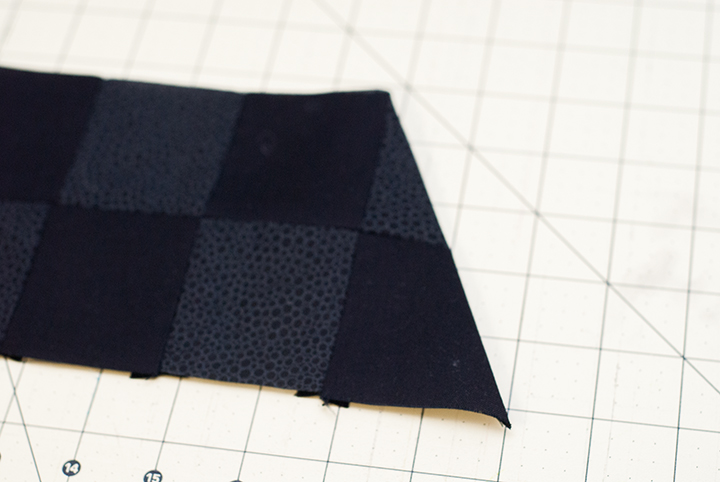 There are two spots in the pattern where you angle between two rows, so not a neat triangle, I did the same thing, sewed the two rows together and then folded the edge to make my angle.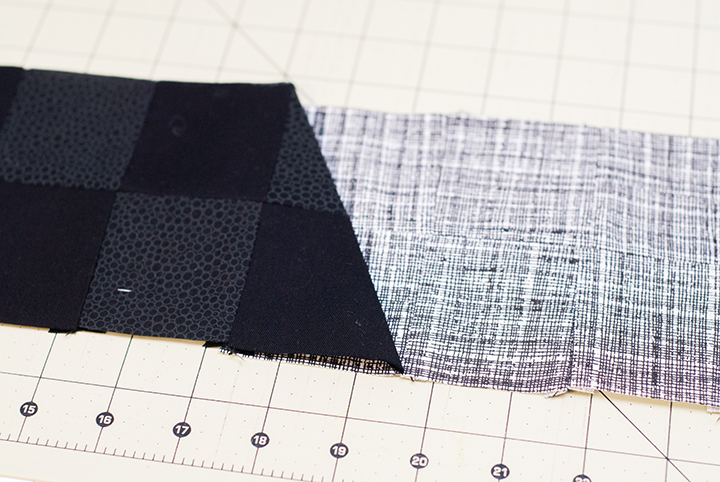 Then I top stitched that in place on two rows of the back ground. So you will just keep sewing squares, and rows, and squares and rows until you have the top done, minus all the detail work.
For the details, I had roughly sketched them out to give my an idea of look and placement (see pattern).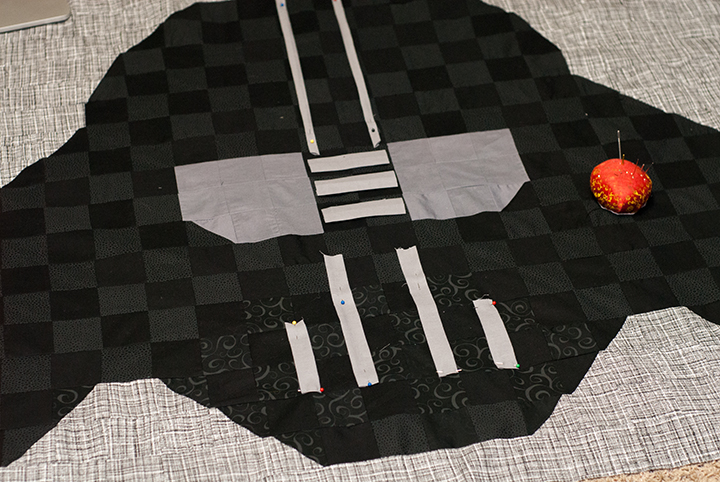 Then I ironed the batting, backing and top layer together. Seriously fusible batting, it's amazing and then all the layers stay in place as you quilt and nothing gets all bumpy and wonky. I don't think I will ever use another kind of batting… Next I started to place the details. I used bias tape that I made myself so some could be a little thicker and some a little thinner depending on the detail. I used my pattern grid to guide me as to the placement and I just pinned in place tucking raw edges under at the ends. Then I top stitched around all the edges and sewing through all the layers so it quilted it in the process.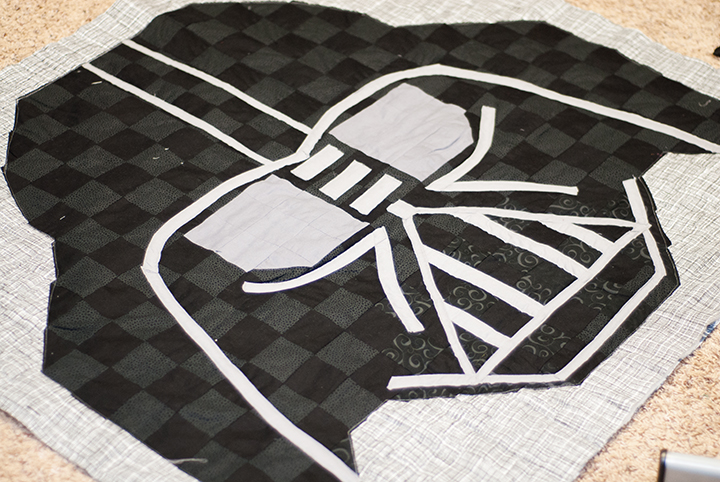 Once the details were on I did some quilting by sewing around his face, and sewing up and down the rows of squares within his face. For the background I followed the design of the grid for the backing.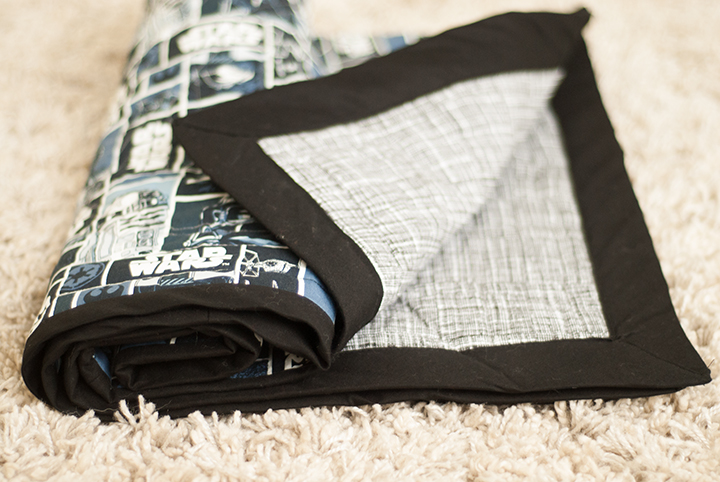 Then all that was left was to do the binding, I did it the same way as I did HERE.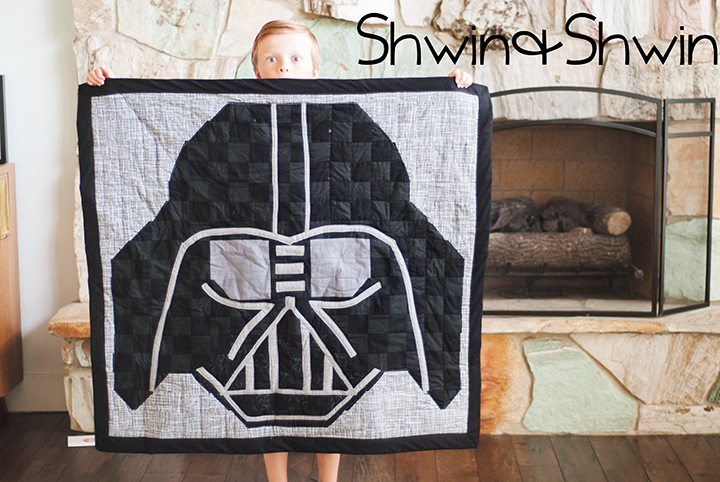 There you be, A Darth Vader Quilt. Next up something for the girl… and her request was pretty chilling…