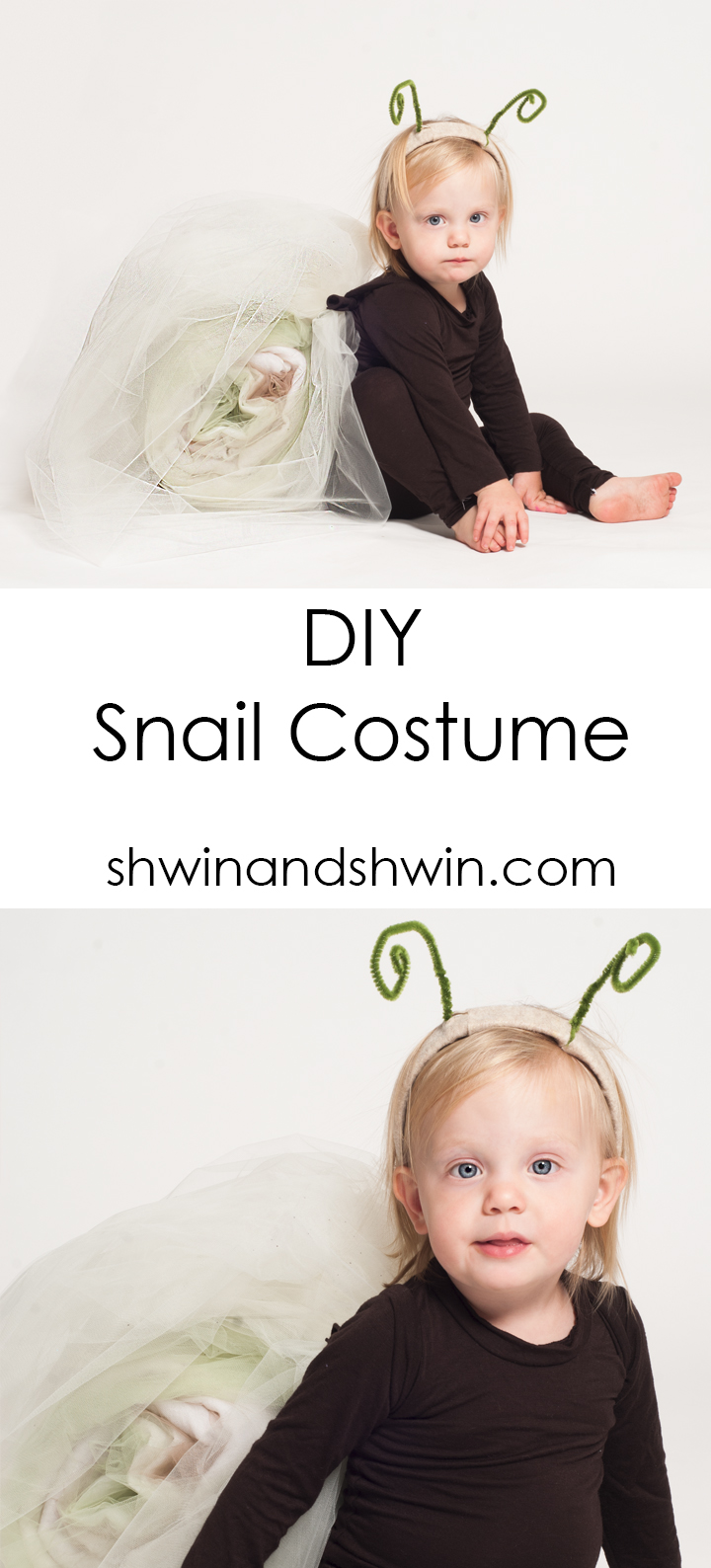 Well it's that time of year, Halloween. It's my least favorite holiday, but my kids love it. And when I was a kid I loved it. So I try to remember that and make it great for my kids. We don't do matching family costumes since my kids never agree on anything, and personality wise they are all so different so I just let them choose what they want. (besides the baby of course, at 2 she has a lot of opinions but none of them are about her halloween costume) When it comes to costumes for little ones I have 2 things I consider, is it comfortable? and is it easy to wear?  I got to thinking this year and decided on a snail.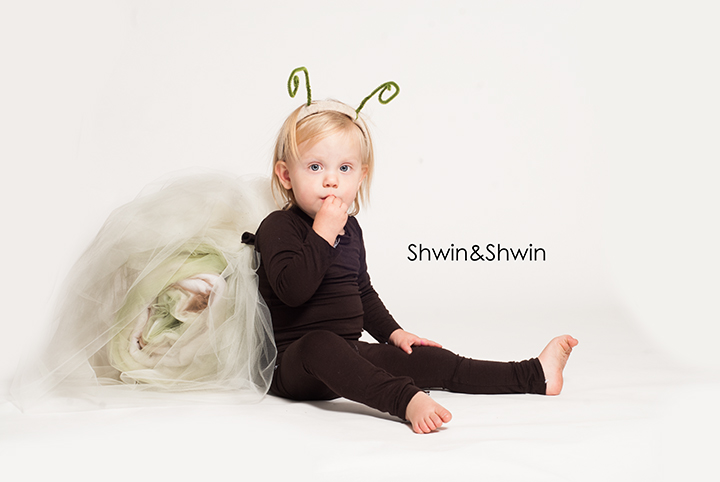 I knew it would be easy to make, simple to wear and well, cute but slightly unexpected. I didn't take pictures of the steps since it was really hard to photograph, but it was really easy to make so I will just give you the run down…
for the DIY snail costume I used:
2 yards brown tulle
4 yards light green (olive) tulle
2 yards (double wide) ivory tulle
1 crib size quilt batting (the cheapest lightest stuff I could find)
3 long green pipe cleaners
1 head band
1 yard brown knit fabric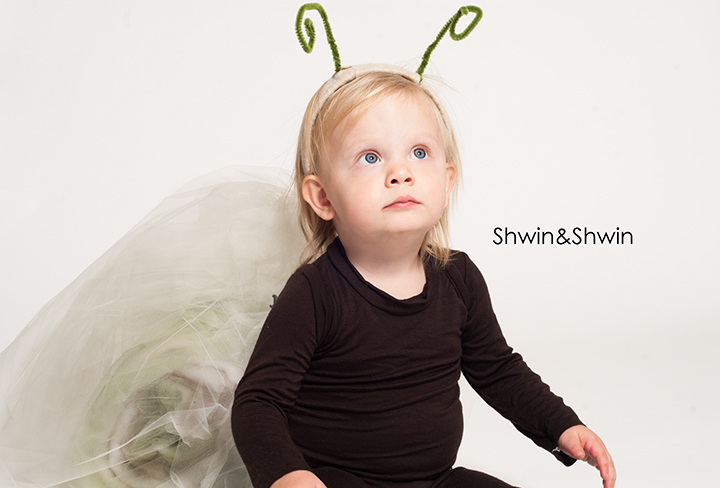 For the head band I could only find an ugly sparkly headband but it was a dollar so I grabbed it. I twisted the green pipe cleaners on and curved the tops, then hot glued neutral colored felt to cover the rest of the ugly headband.
For the base of the outfit I made a basic tee using the Anytime At All Tee 
For the leggings I used the apple loungewear leggings.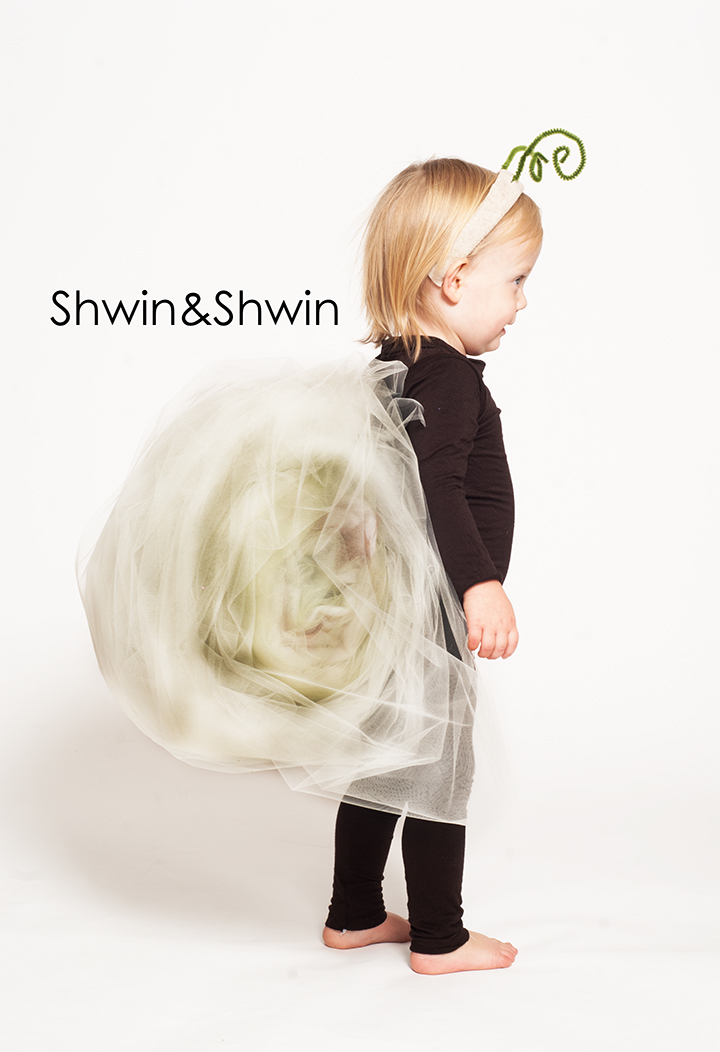 Then for the shell… this was fun. I wanted something really light so it would be easy for a little one to wear, but also large in size.
You could skip the batting if you wanted, it's really light, and it helped to keep some structure to the "swirl"
I cut the batting into strips roughly the width I wanted the shell to be. (about the width of her back) Then I covered the batting strips in tulle, both the brown and green.
Then using a somewhat loose roll just roll all the layers up. Almost like winding one big sleeping bag. After the batting and tulle layers were wrapped then I wrapped the ivory tulle around it, again like you would wrap a sleeping bag.
I secured the whole thing by slipping a pipe cleaner through the center and then securing it on the outside like a ring. It just kind of holds the roll in place. Yes if you pulled at it it would start to unravel, if you want to glue it or sew it you can.
Then I made two arm bands so she could wear it like a backpack. I cut the bands from the same brown knit so it would blend in and then tied the bands to the pipe cleaner so each band was a loop.
Then all she had to do was slide her arms into the bands and she would wear a puffy twirly snail shell. (see so simple)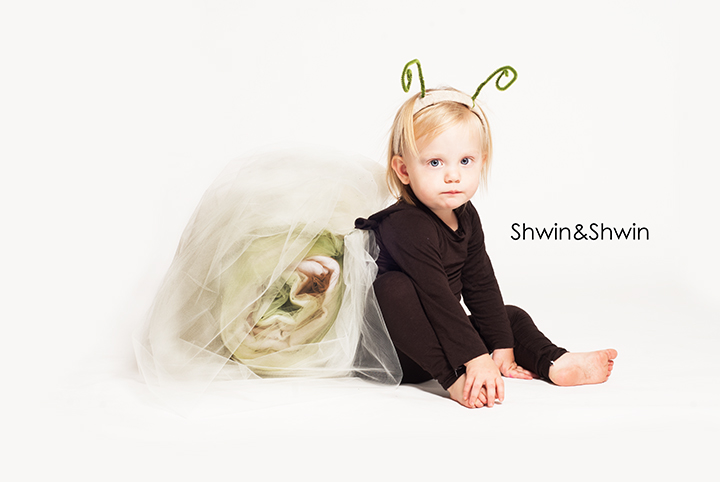 I just love the puffy factor, and I love the twirled colors, it makes it a little more "real" looking while still being totally costume. Also little girls + tulle = cuteness. Always.