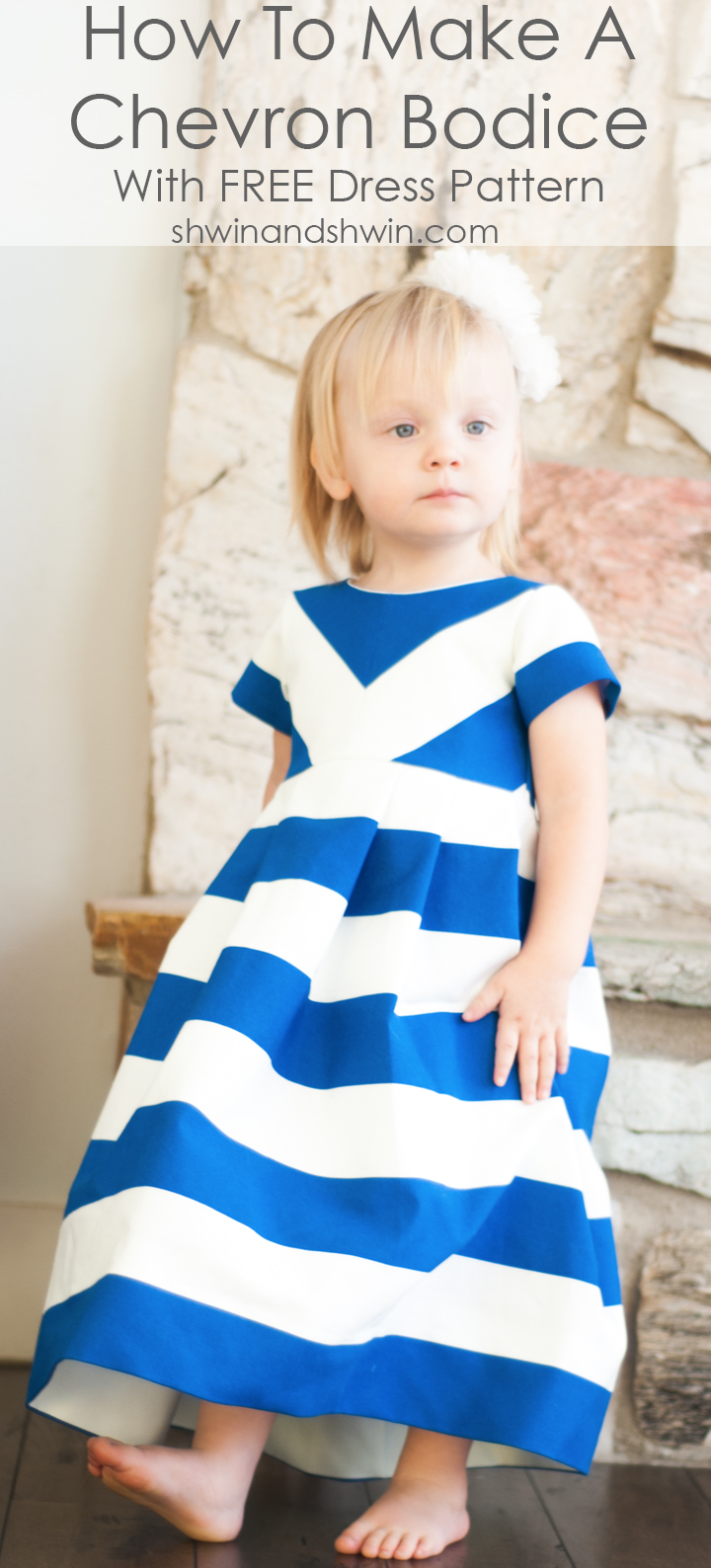 A while ago (maybe 2 years?) I was walking through Ikea and I saw a remnant bin. Yes that's right Ikea has a bin of fabric that was mis cut, or cut and not purchased, and it's all wrapped up and discounted in the bin. Well as a woman who does not make a habit of passing by discounted fabric, I looked. The moment I saw these stripes I just knew someday I would make a dress, or skirt. Well the day finally came.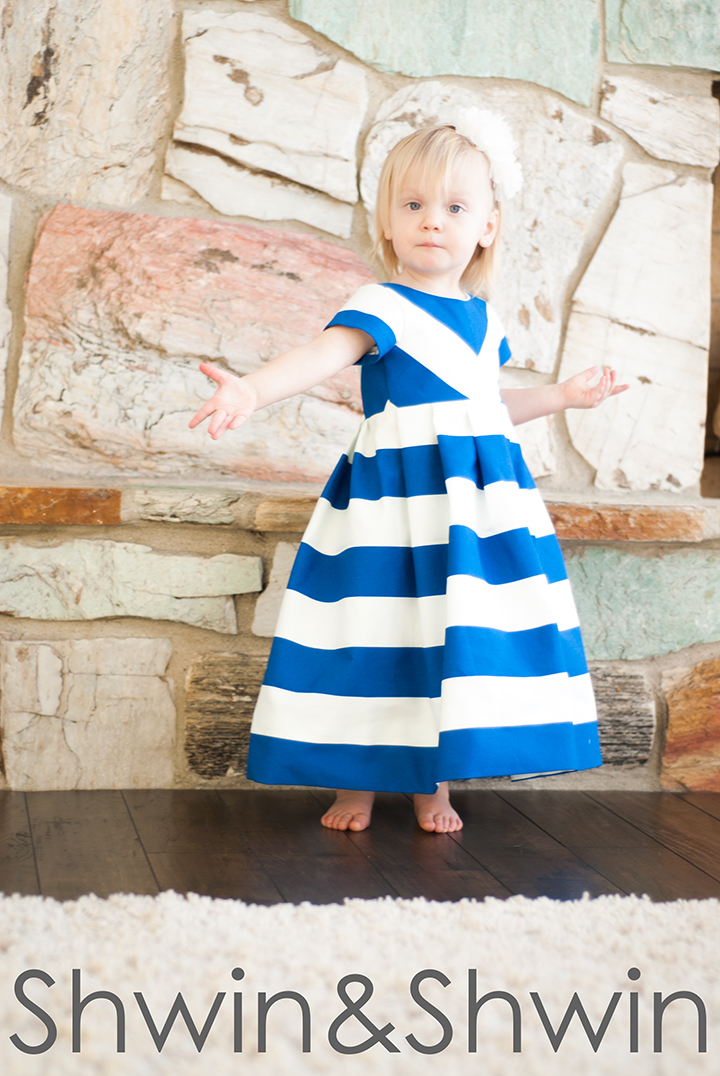 Since the fabric is a canvas weight (and likely meant for curtains or something) I decided I wanted the skirt to be full and pleated, then I thought a maxi length would be fun. I used the FREE holiday dress pattern for this dress.
The only modification I made was making the sleeve short by simply cutting it short. The skirt is 2.5 times the width and the length was the desired length I wanted plus I did enough for a 4″ hem. I did this so the hem was weighted so the dress would stay down and the hem wouldn't curl.
I followed the same assembly steps as HERE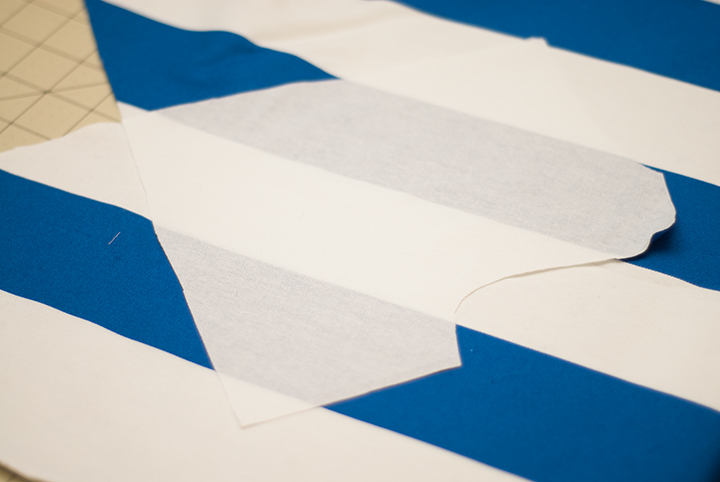 Now to create a chevron bodice. You will cut the bodice pieces on the bias. (or so the stripes are angled 45 degrees) Once you cut one half of the front bodice (with seam allowance added along the fold line since you are not cutting on the fold) Then with right sides together place the bodice piece down so the stripes of the bodice match up with the stripes on the fabric. Then cut out the second front bodice piece.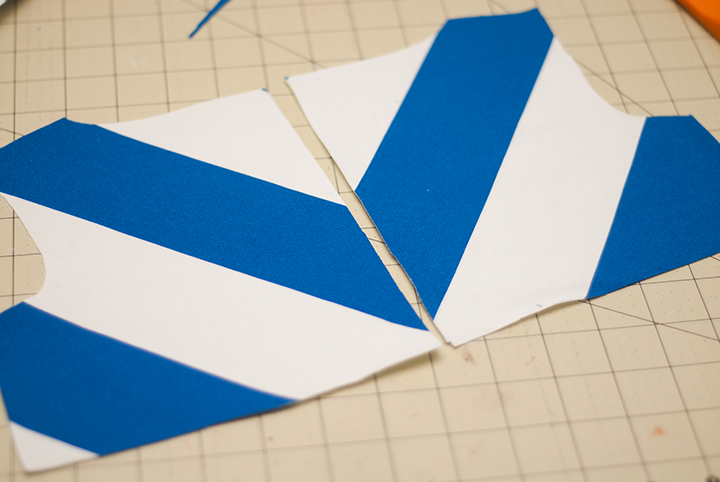 Do the same for the back matching up the stripes with the front.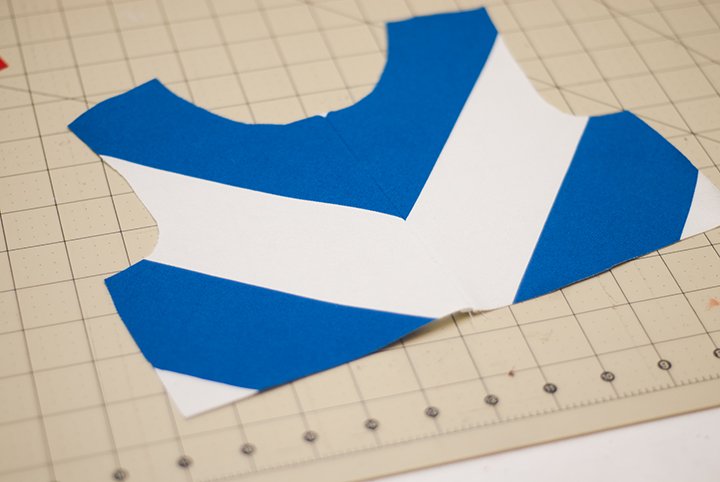 Then with right sides together match up the two front pieces and sew them together down the center front. Then press the seam open flat. You will see you have a nice chevron bodice.
The front and back should all line up just as neat.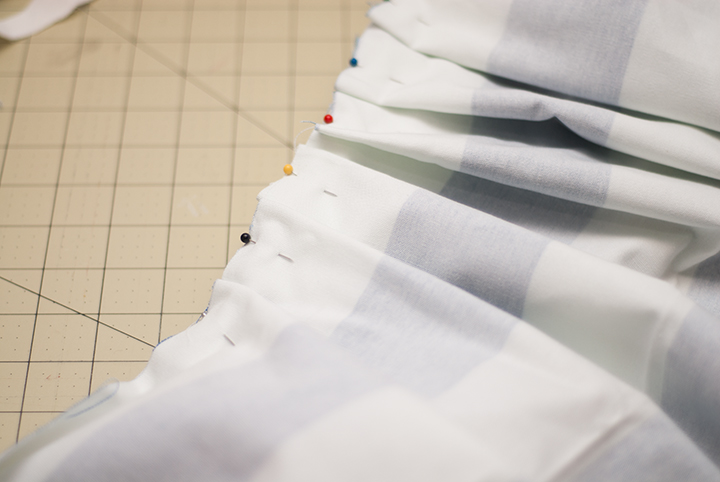 For the skirt, instead of gathering it I added pleats the skirt to fit the bodice. Then continue sewing it just like the dress here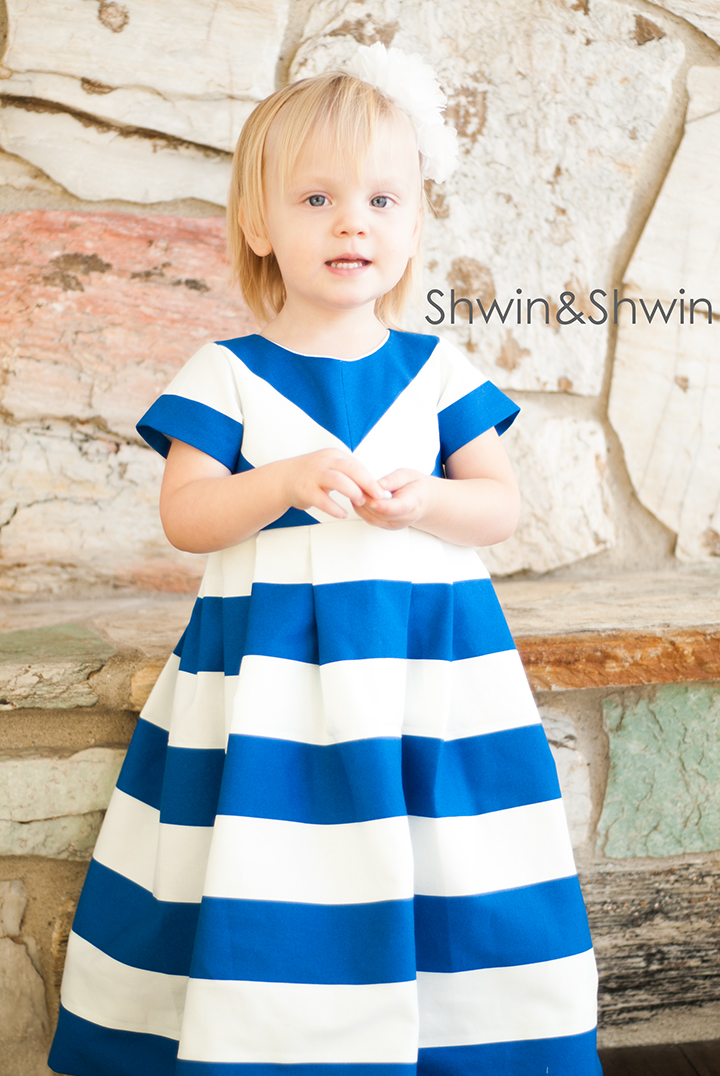 That's all there is to it, so easy. I never thought I would be a fan of maxi dresses on toddlers, I figure she would trip all over it, but as long as it's wide enough and just high enough off the ground she actually loved the dress and seemed to like fitting her whole self under the skirt when she sat.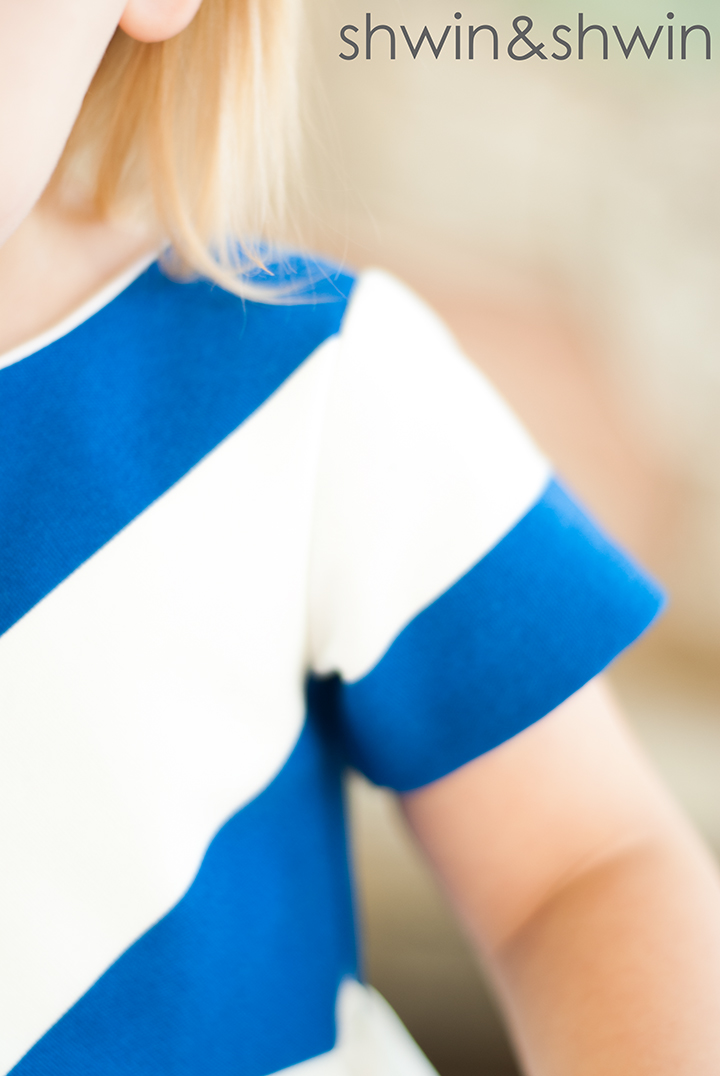 Also although it was a happy accident the sleeves matched up perfectly with the stripes and added to the chevron stripe.