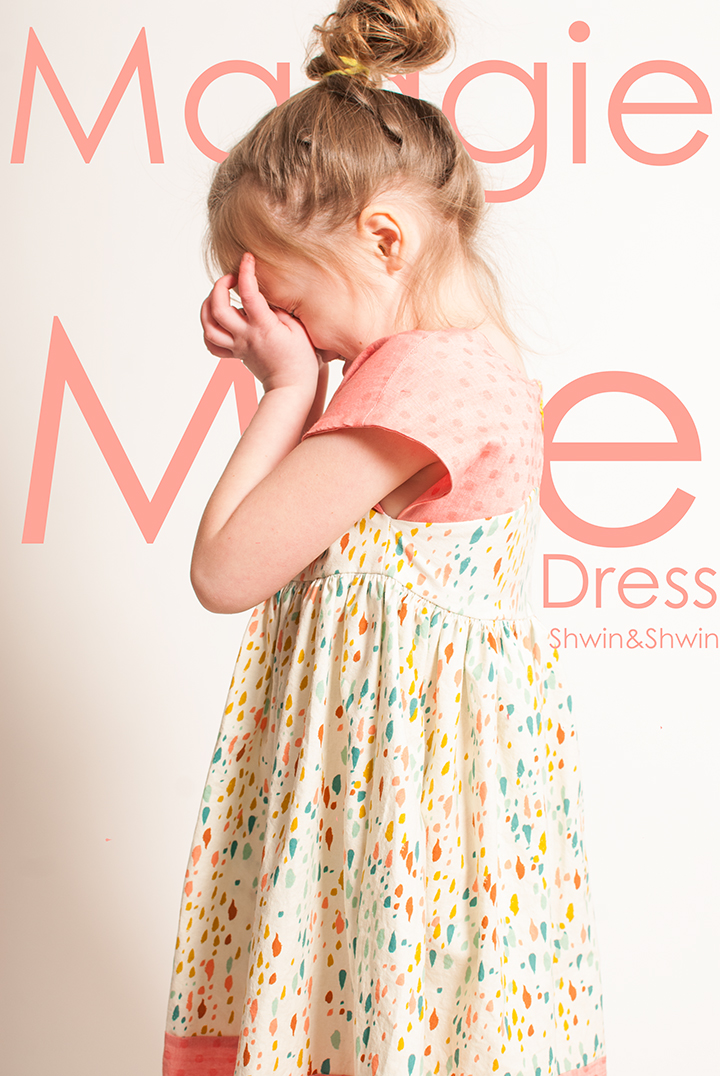 You know I love the Maggie Mae Tunic, but did you know I have never made the dress version? Crazy right? I have only ever made the tunic length. Which I love so I don't know what took me so long. Anyway Abbey has been in desperate need for some new dresses lately since every dress is suddenly butt length 🙂 So since this mont's It's Sew Shwin is the Maggie Mae I decided she would get the dress.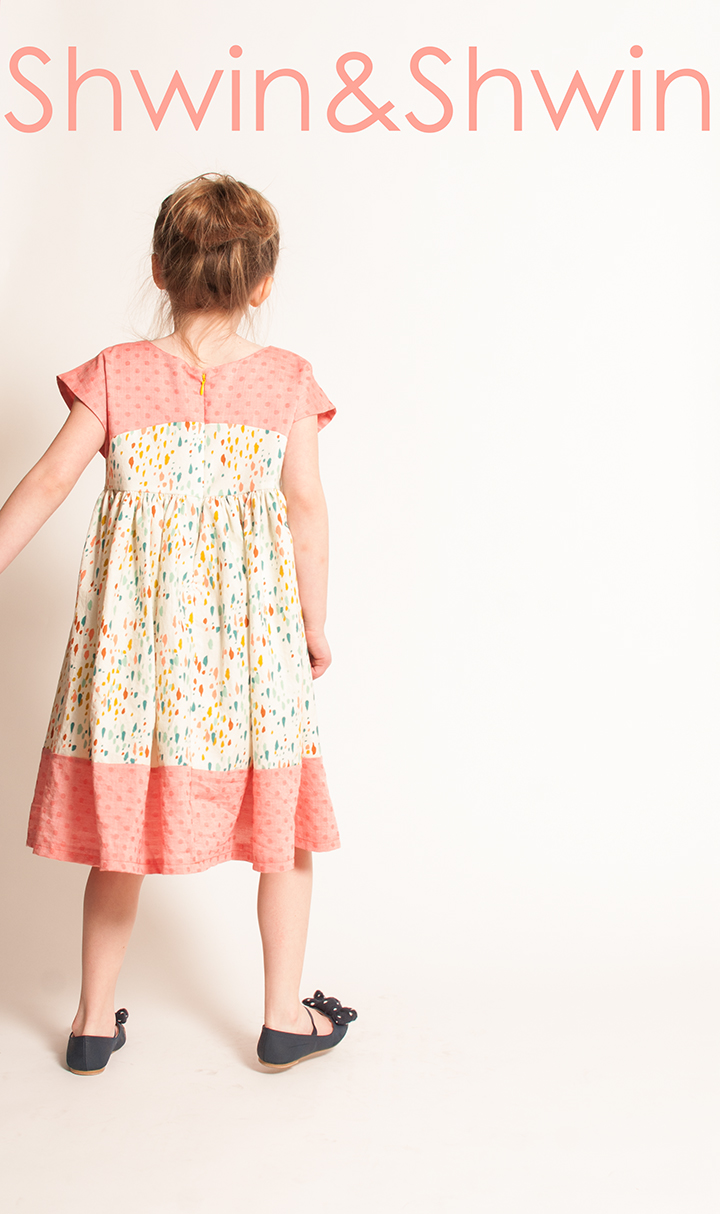 Only I changed things up just a touch. And it's so easy! I added an invisible zipper to the back instead of the buttons. Mainly because I got a new invisible zipper sewing foot for Christmas and I have been dying to use it. (seems sensible right?) So to do this I simply cut the back and front pieces at the same line instead of the back line, only I added seam allowance for the back center for the zipper. Then I sewed everything up the same way as the pattern instructs but I split the back skirt into two pieces as well, and sewed them to each side of the back separately (like the front) the final thing I did was add the zipper right down the back.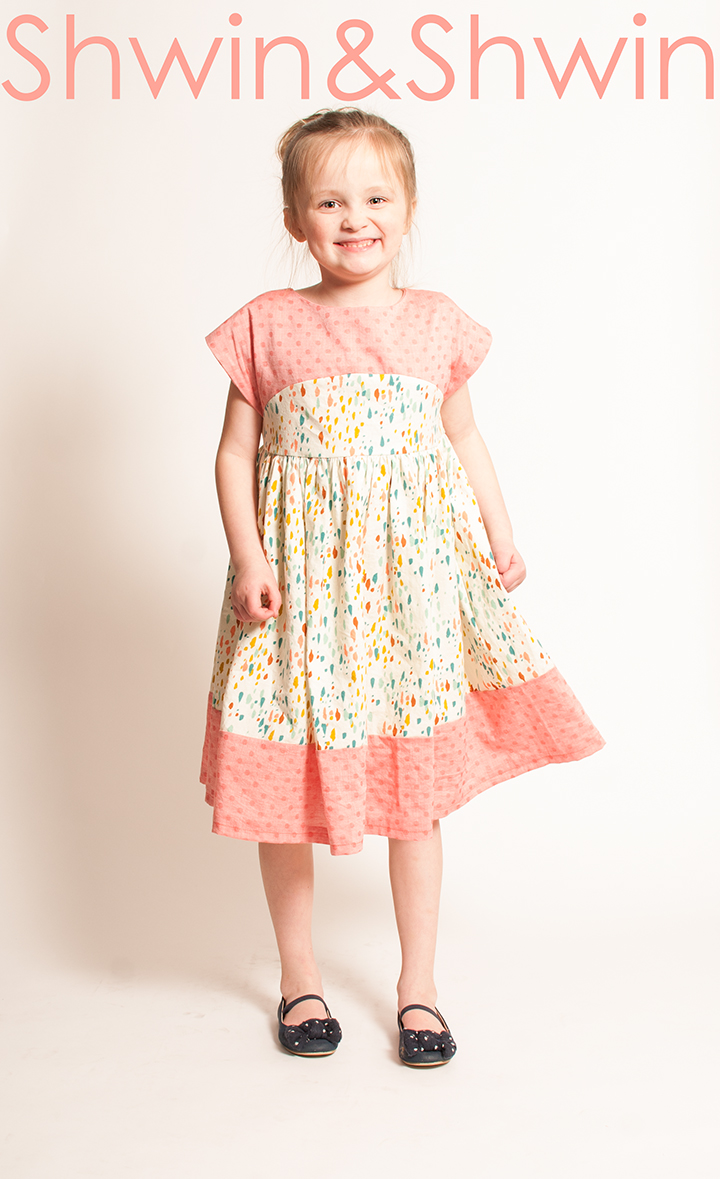 That's not all I changed though, as you may have noticed no pleats… I doubled the width of the skirt pieces and gathered them to the bodice instead of doing the pleats. It was really simple and I love the different look.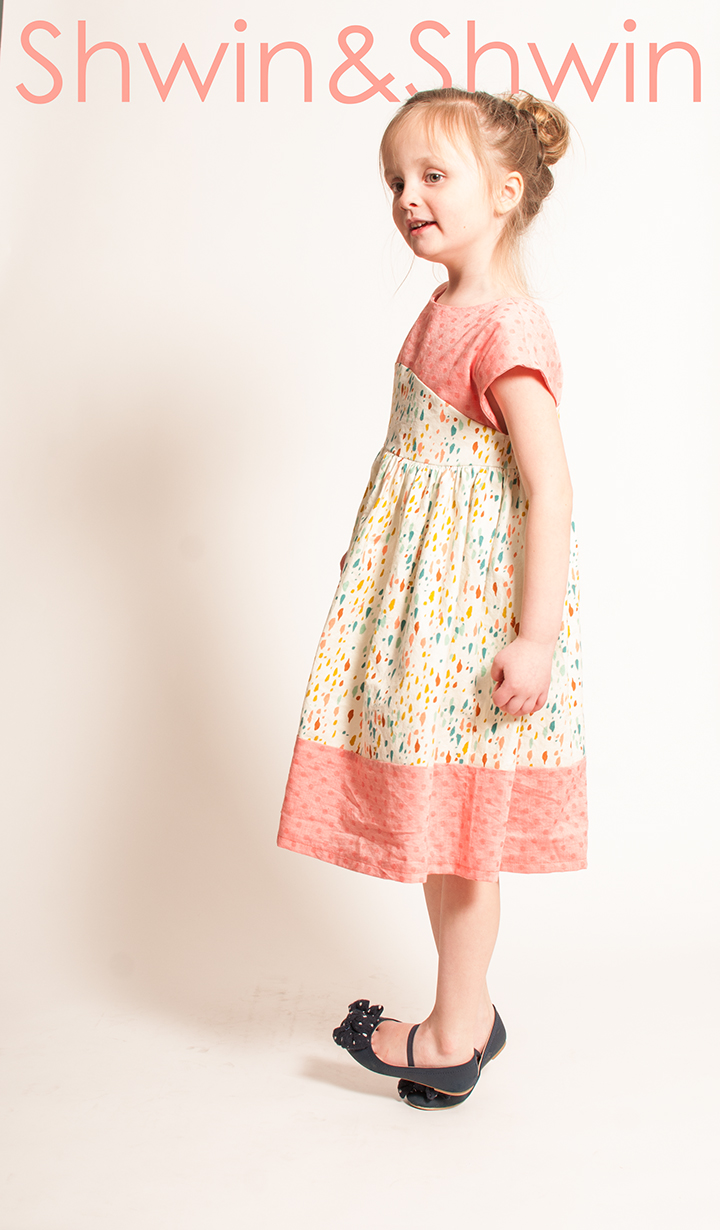 I used a super soft cotton and steel print for the skirt, and a Soft and light cotton lawn for the top and bottom bodice. So the whole dress is super soft and airy with lots of drape.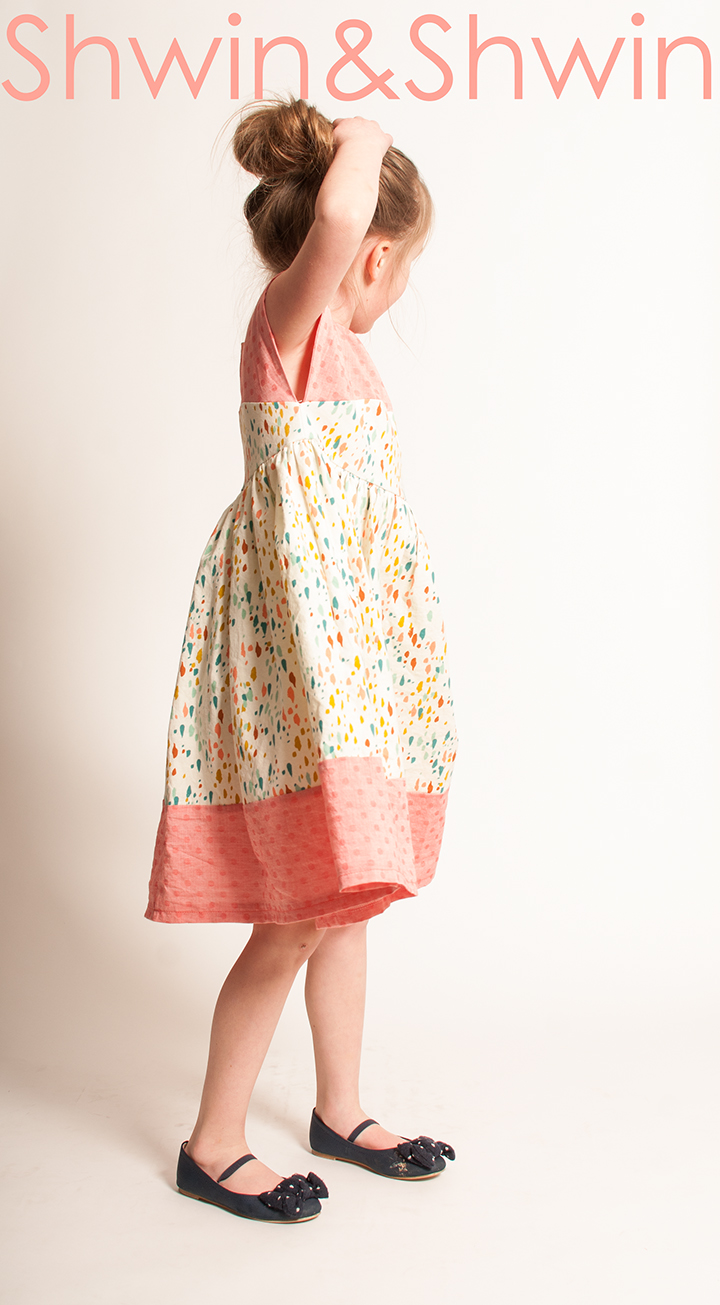 The Pattern is the Maggie Mae Dress/Tunic
The print is Cotton&Steel Stampede in cream and can be found HERE
The Accent is a cotton lawn and sadly I can not remember where I got it, or where to find it.