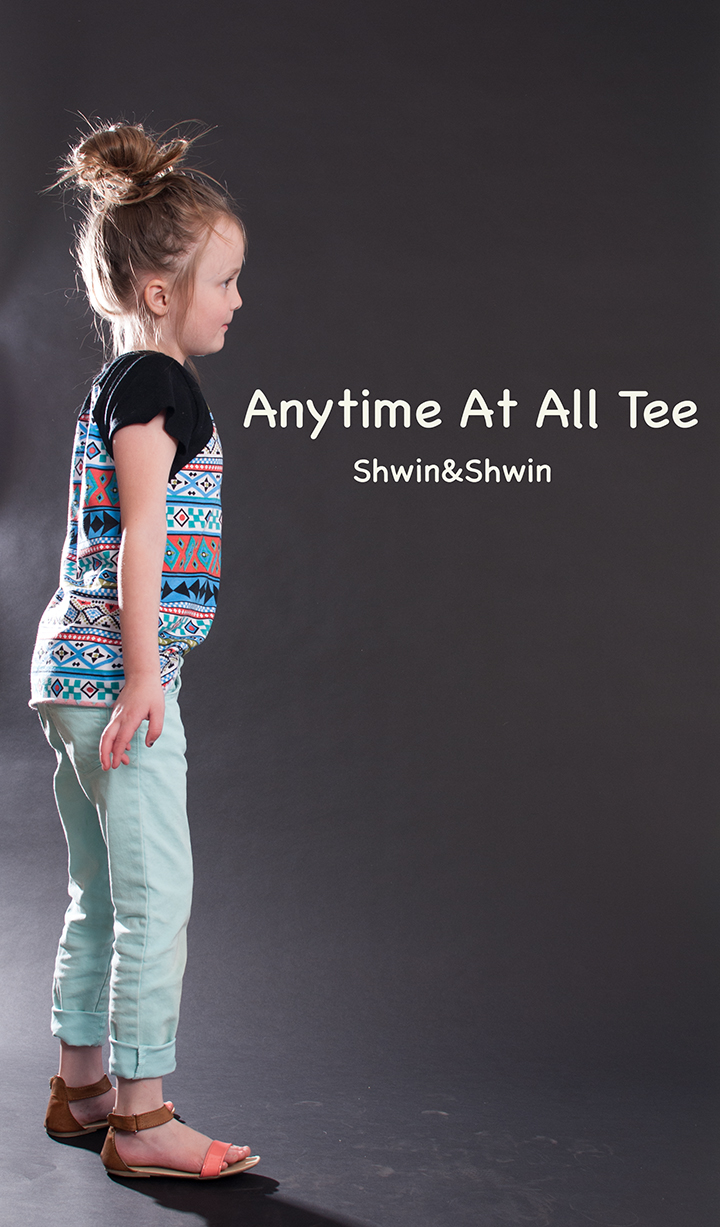 It's a new month for "It's Sew Shwin" (a monthly sew-a-long contest held in our Facebook group) This month (April) we are sewing up the Anytime At All tee. It's my go to pattern anytime I need a tee for my kids. (which is often since they live in tees) It has a lot of options, including long and short sleeves, ruffle sleeve,  color blocked top, angled accent pieces, pocket option, and it ranges from 3m-8Y (the 3m,6m, and 9m are bodysuits) Also it's a great basic as a jumping off point for other designs.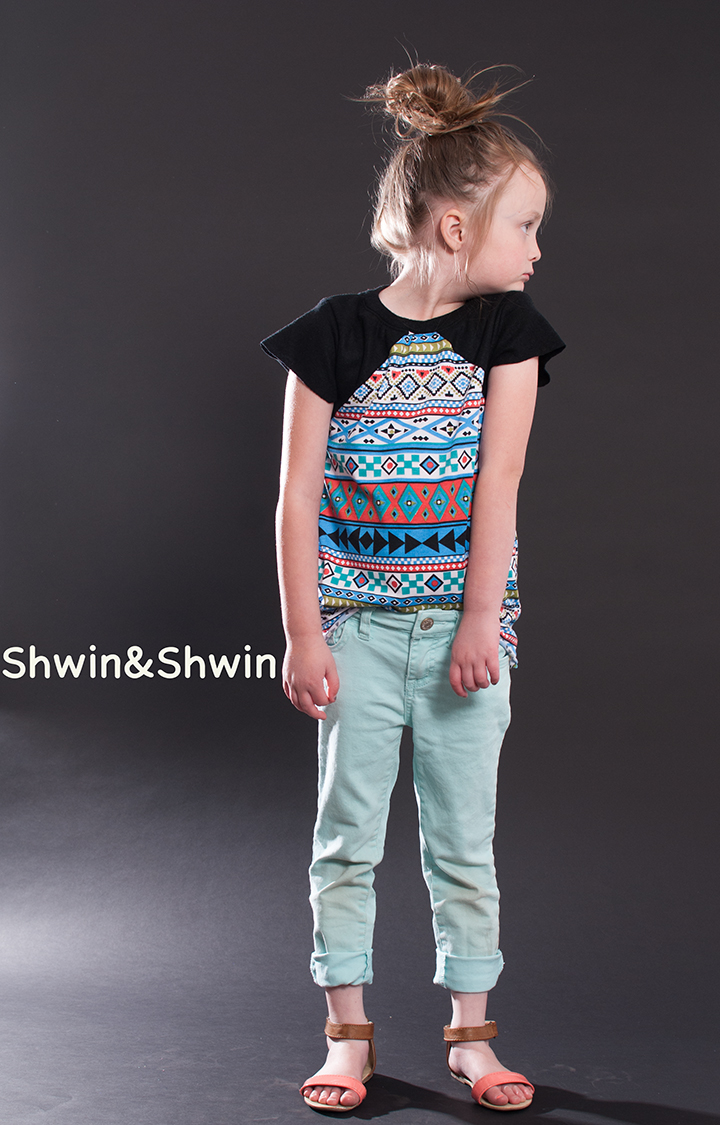 I made one for Abbey using the front and back accent pieces, and making the short sleeves the same color as the accent pieces, it creates a fun look for the top. (the only pattern change I made was shortening the sleeve a bit)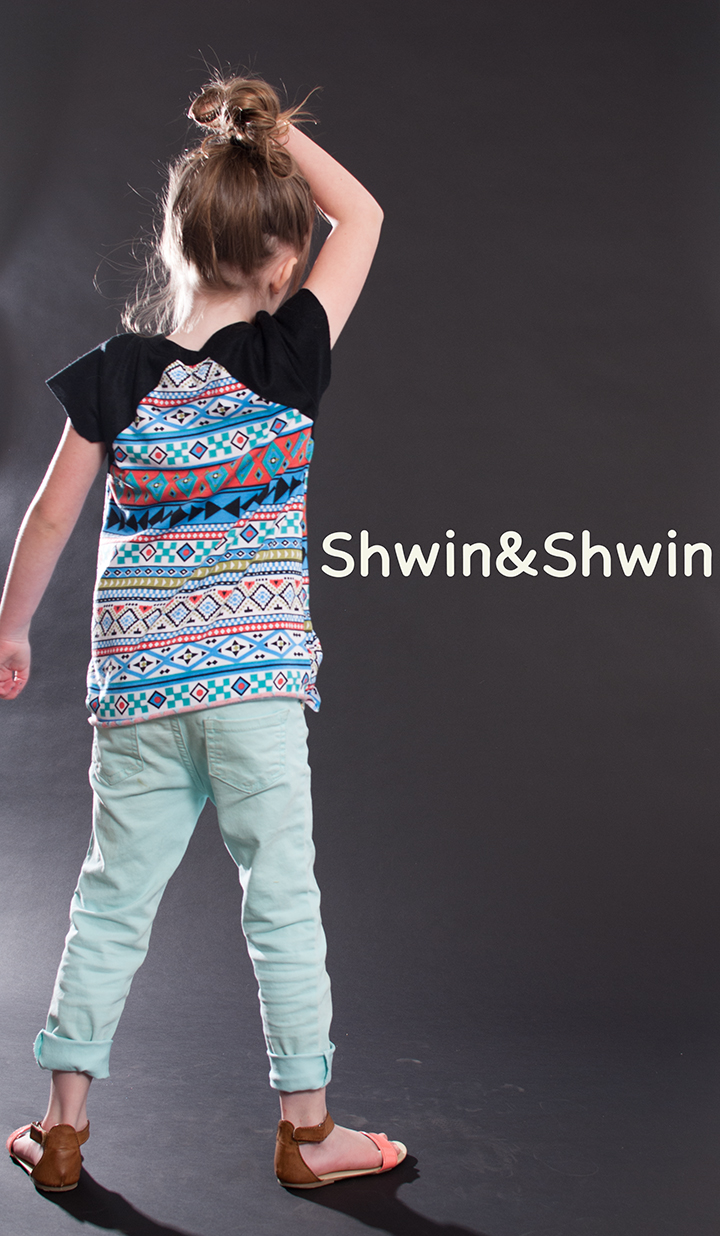 I really love the accent pieces, it makes it look like a raglan top.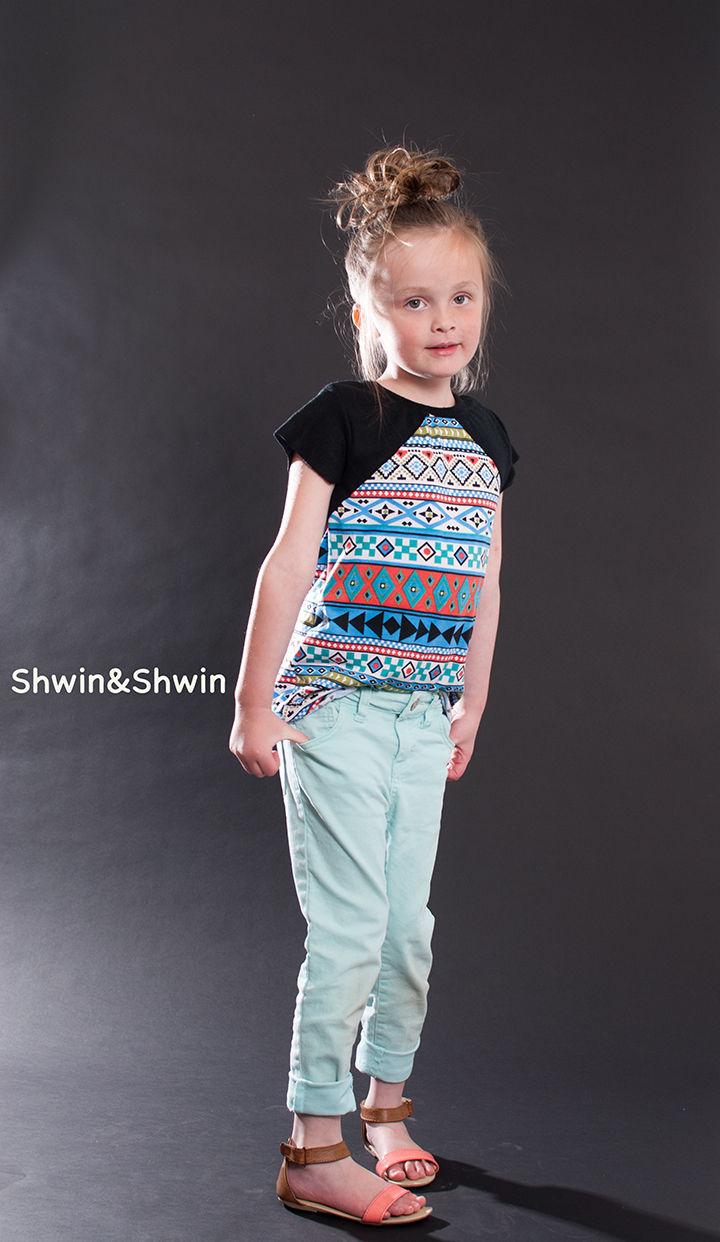 For "It's Sew Shwin" grab your copy of the Anytime At All Tee (discount code can be found in the Facebook group) Then share a photo of your creation in the group to be entered to win $50 for an online fabric store. The winner is selected at random so anyone can win. Every month a new pattern is selected. So simple and easy, and it's fun to sew a long with a community of women. Last month was the Maggie Mae and the entries were amazing!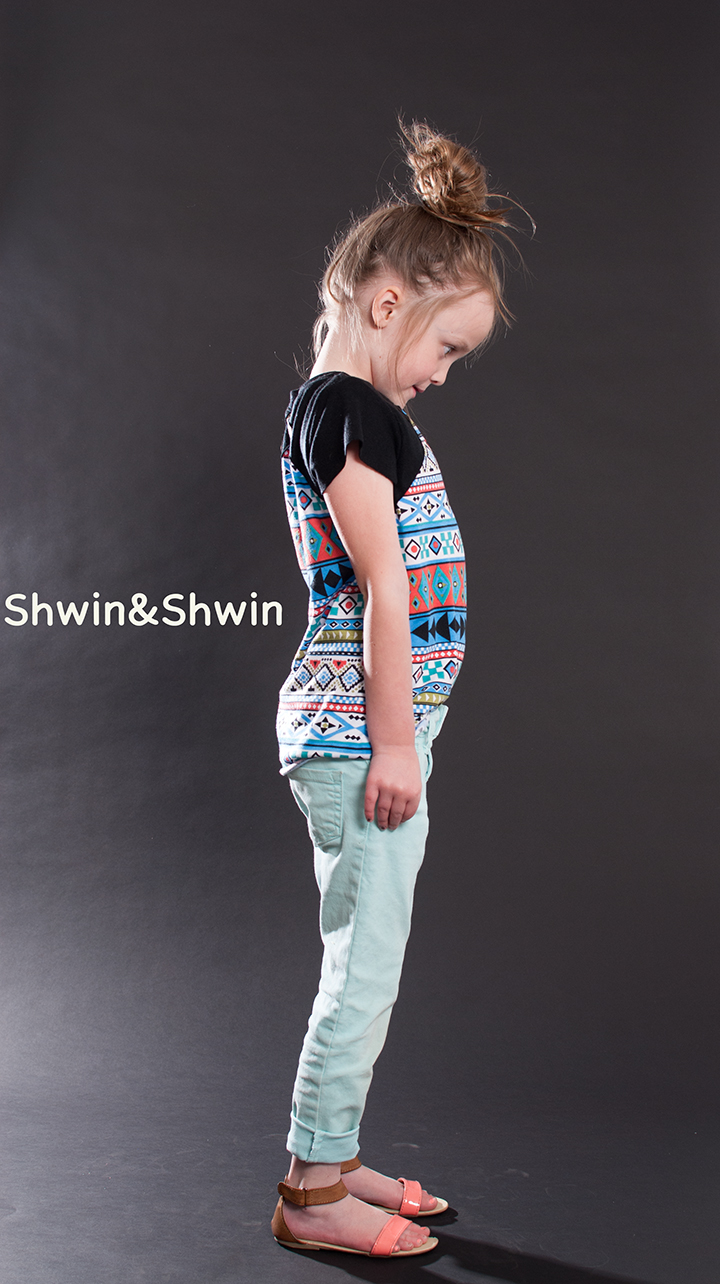 For the Pattern find it here in the shop
Fabric was found locally at Nutalls
Pants are from Target
Shoes are from Old Navy
Enter to win $50 by sharing a photo in our Facebook group here.