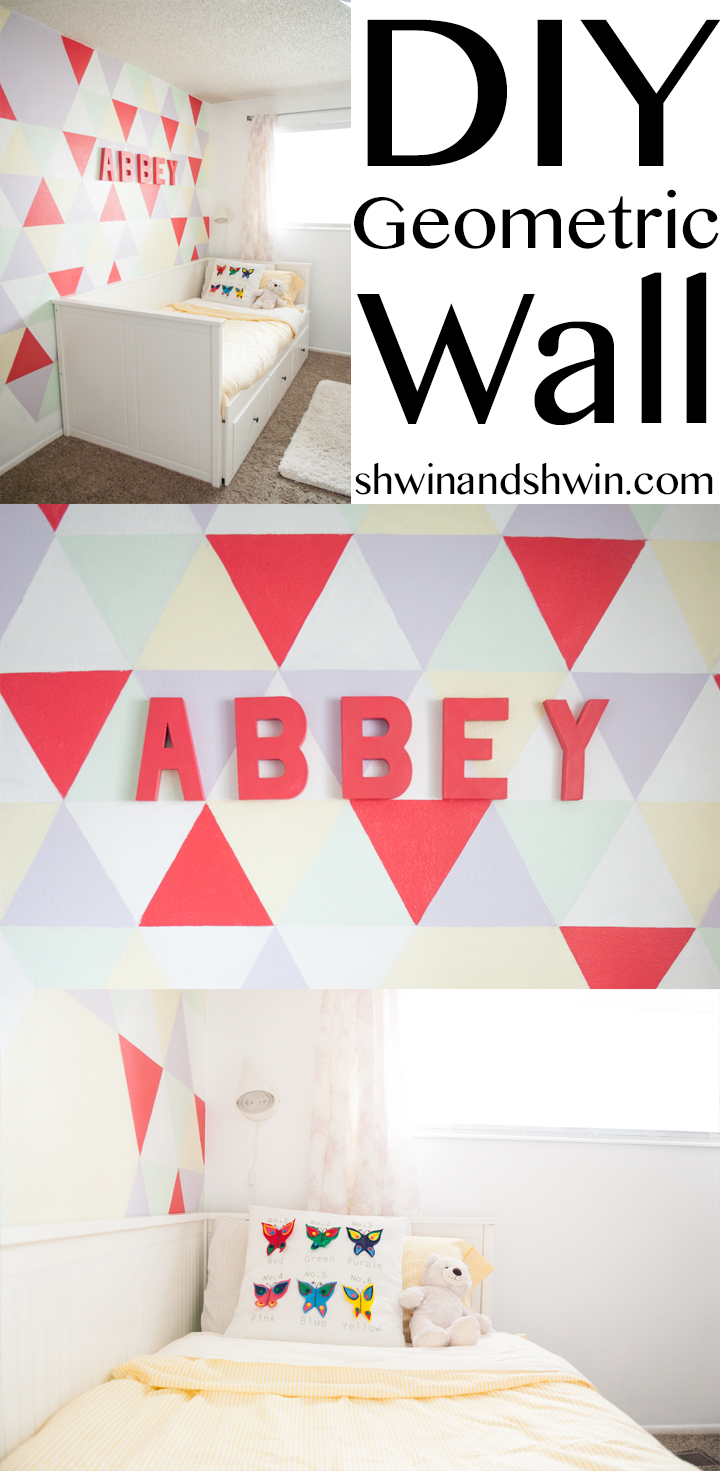 During Spring break instead of sewing (which I would always rather be doing) I decided it was time to take on Abbey's room.
Here is a shot of what the room looked like when we moved in.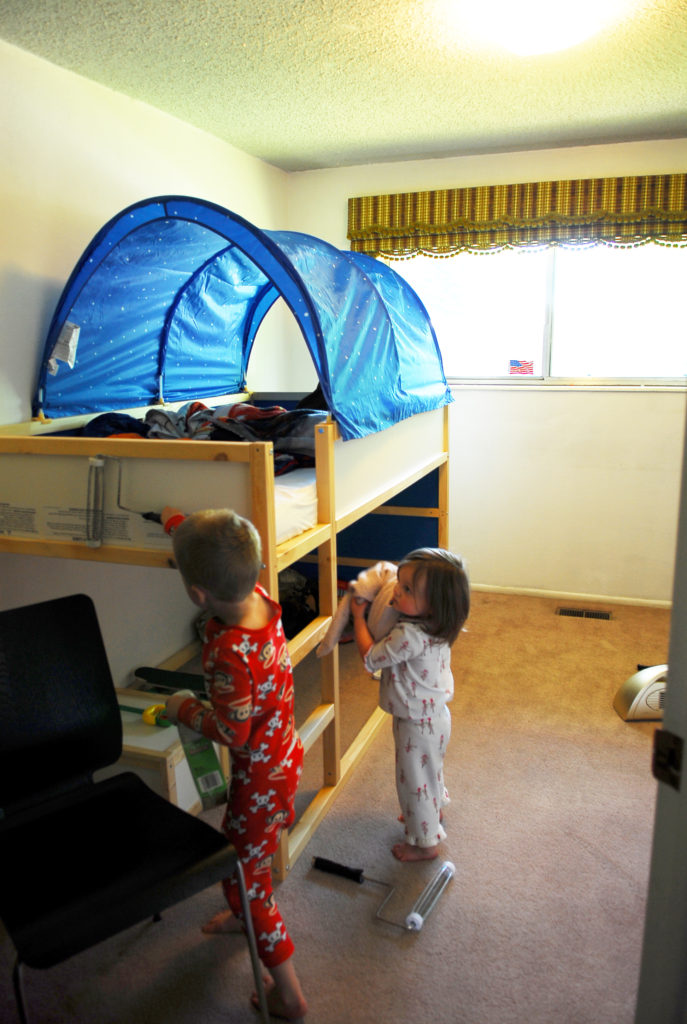 That window valance came with the house, how lucky were we?? (just kidding, but seriously this was not the worst of it) When we moved in (and Jude and Abbey were seriously so cute and little!) This room was for Jude. So we painted it blue and added a little super hero charm. Then we had Penny and we moved all of the kids around. Jude went downstairs, Abbey took over his room and Penny moved into Abbey's old room. So we painted the walls pink. Then I added some butterflies and began painting some canvases (never did finish them) So 2 years later we were ready for something new.  Here is the thing about this room, it's really oddly shaped. (angled walls weird nooks) It's not just a square or rectangle. So while it's not a super small room, (not huge either) It has been the thorn in my side since we moved in because 1: that old bunk bed was huge and awkward. 2: my kids have a lot of stuff so it was hard to organize it all without crowding her room.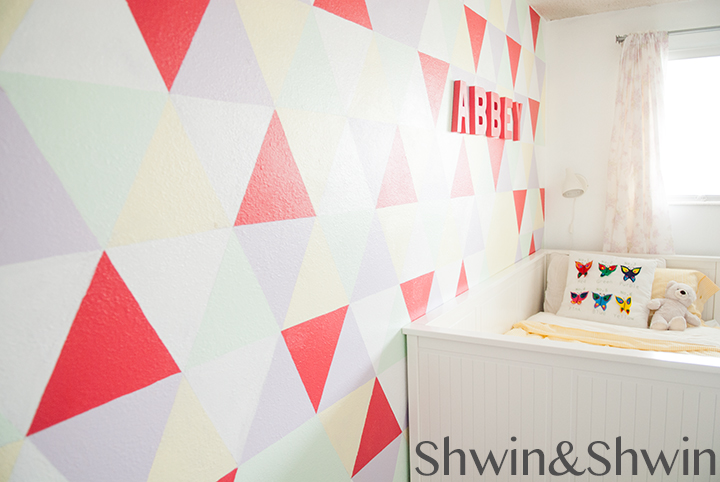 So we started by looking for wall paper…  I saw this very cool, very pricey, but very cool. Couple things though it's wallpaper, which I didn't want to have to remove someday, and these walls are all textured so wall paper would have been hard anyway. That's when I decided to just paint it. Which really wasn't that hard and it turned out awesome. I even let Abbey pick her colors which she loved.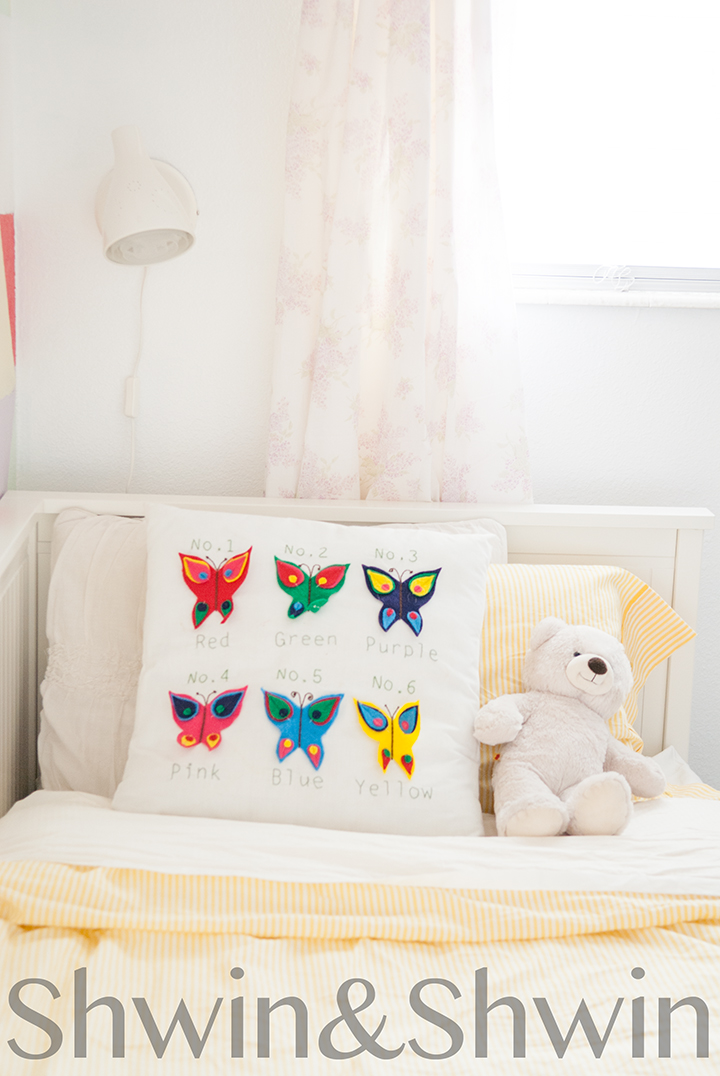 We also got to mix in the old pillow I made for her so that made me happy. To play off the geometric wall we went with a light floral curtain. (it matches the lavender and mint in the wall)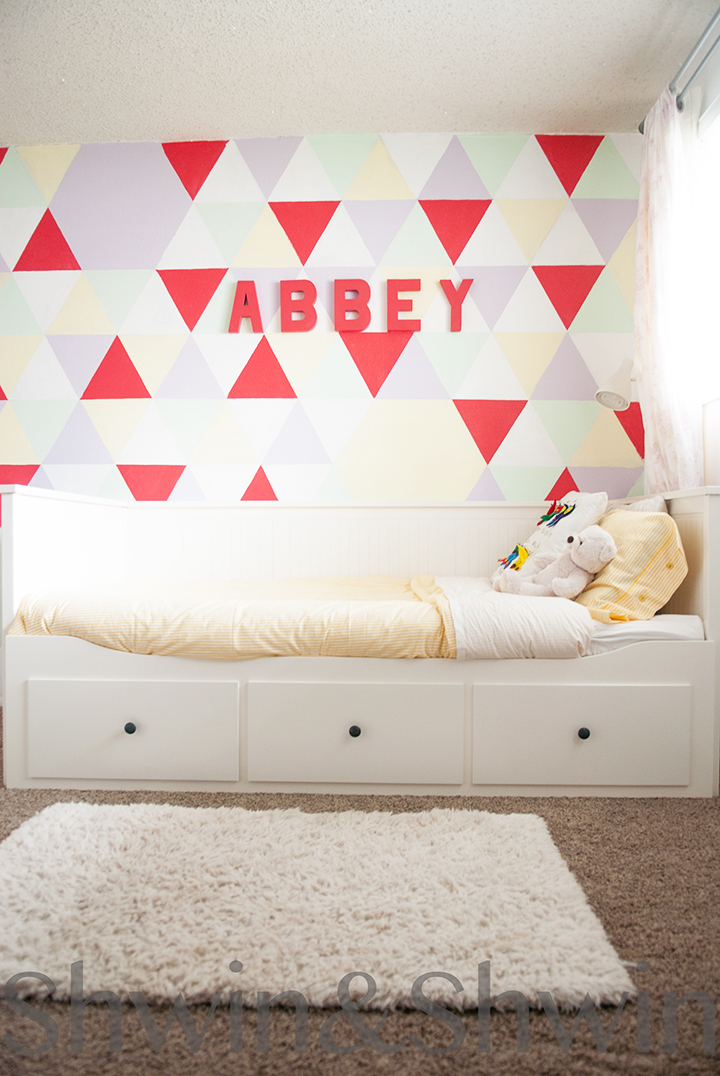 We also got a new bed (which I LOVE) and some new organization stuff for her room.  Here is a tutorial for the wall. (links to everything and paint colors at the end of the post)
To do a 10'X8″ wall I used:
Laser Level
Tape Measure
Painters Tape
Quilter's Ruler
 (yes that's right I used my quilters ruler)
Paint brushes
Pencil
4 sample size Valspar paints (colors below)
1 gallon white paint (which I also used to paint the other walls)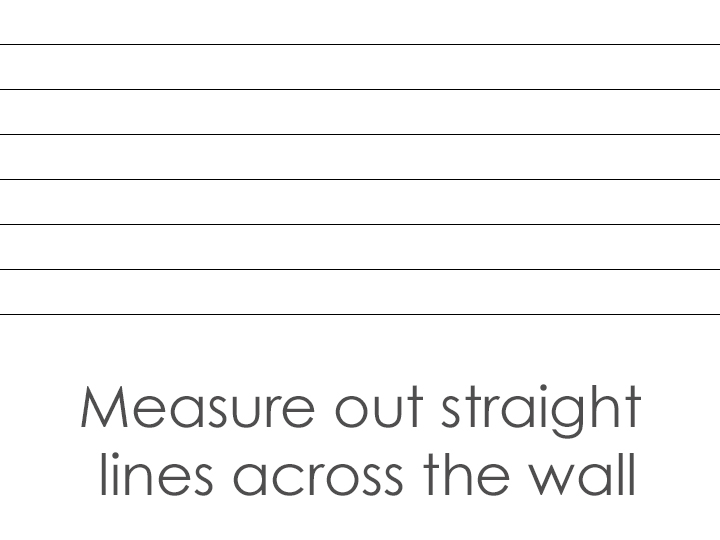 I started by using a laser level, seriously can't live without that thing, and I marked off straight lines going across the wall. I made them 10.5″ apart. I used my quilters ruler to follow the laser line and a pencil to draw the lines on.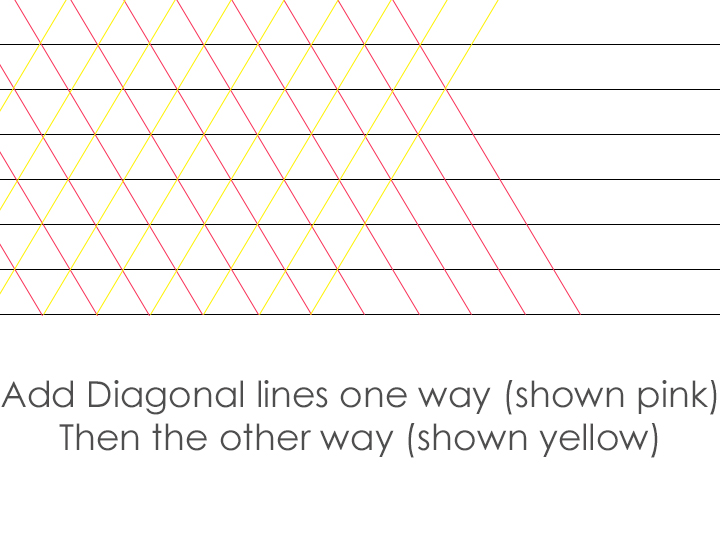 Next I measured and marked all of the "cross points" so I put a dot every 12″ on the lines. Then using my quilters ruler I connected the dots so there were lines going diagonally in both directions. (shown above in the pink and yellow)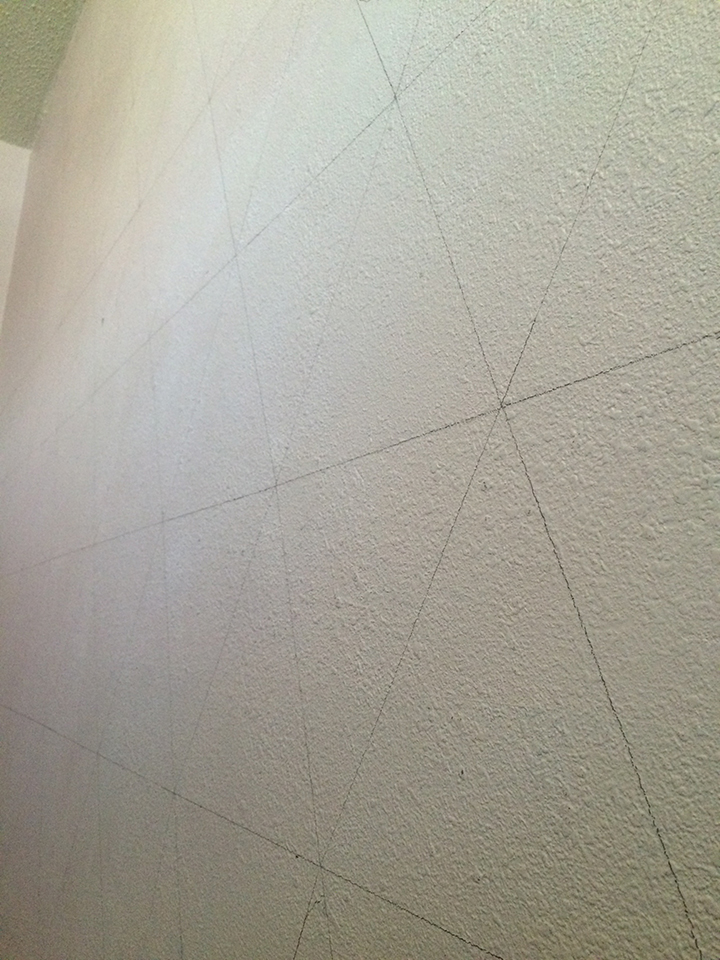 (the photos of my process were taken with my cell phone so they are not the best) So once I had all of my lines drawn on the wall I was ready to start painting.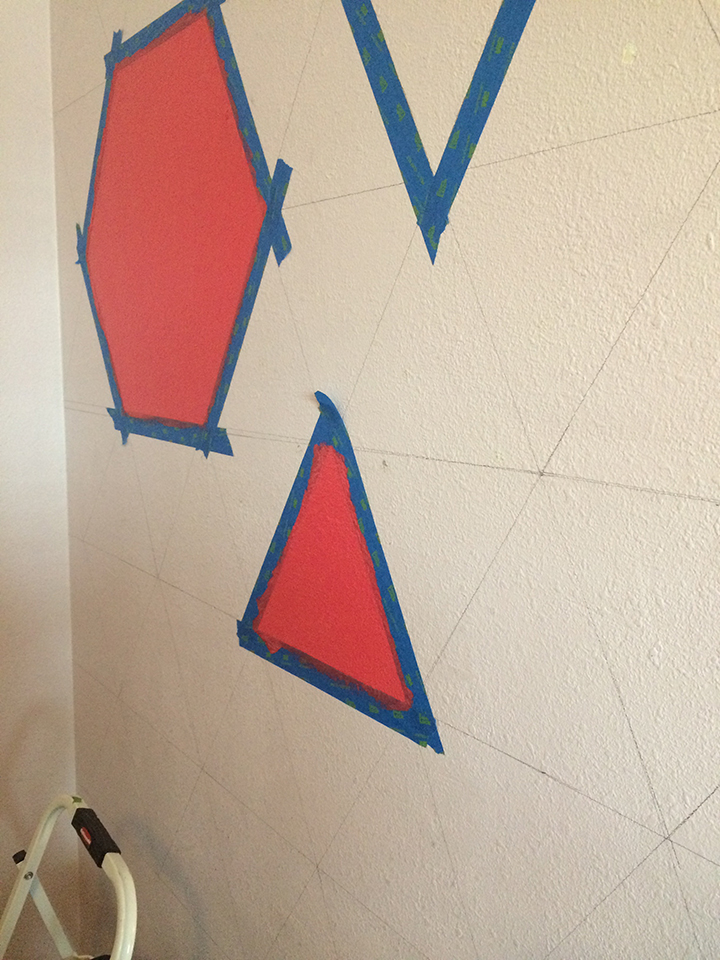 At first I was going to tape off the whole wall… only my tape would not stick the wall, like at all. SO I decided to go one at a time, which you can see on that lower triangle that the tape is still coming off the wall. This was the scotch painters tape, and it's just horrible, so I went out and got the frog tape, which was WAY better and it stuck really well.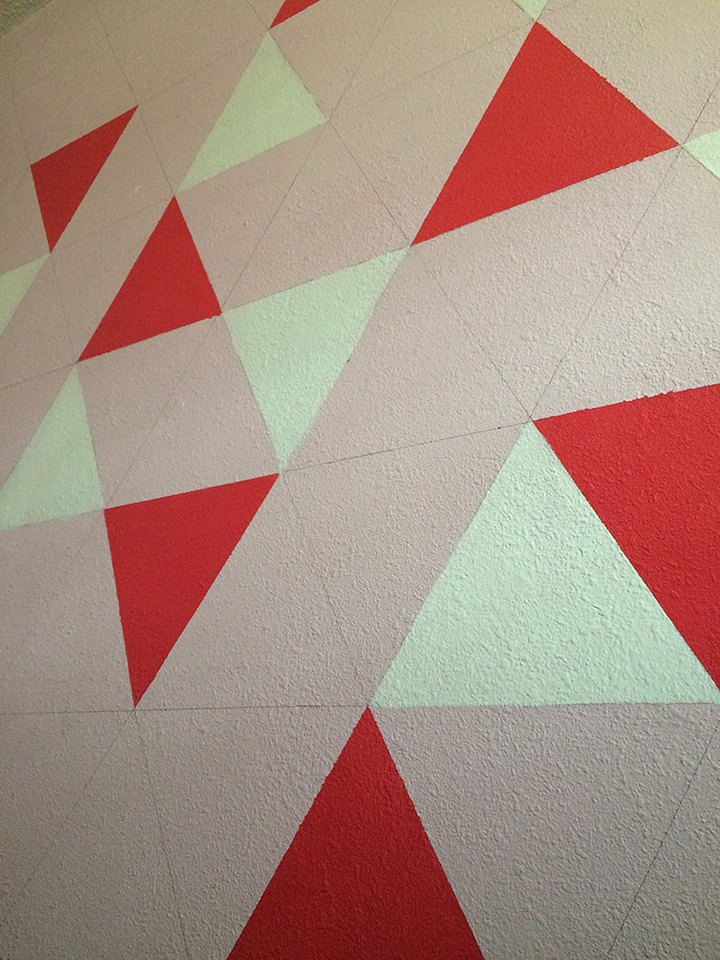 Although taping off and then waiting for paint to dry enough to tape off the other sections would have take forever, so I stopped taping anyway. I have a steady hand anyway so I just started free hand painting filling in the triangles.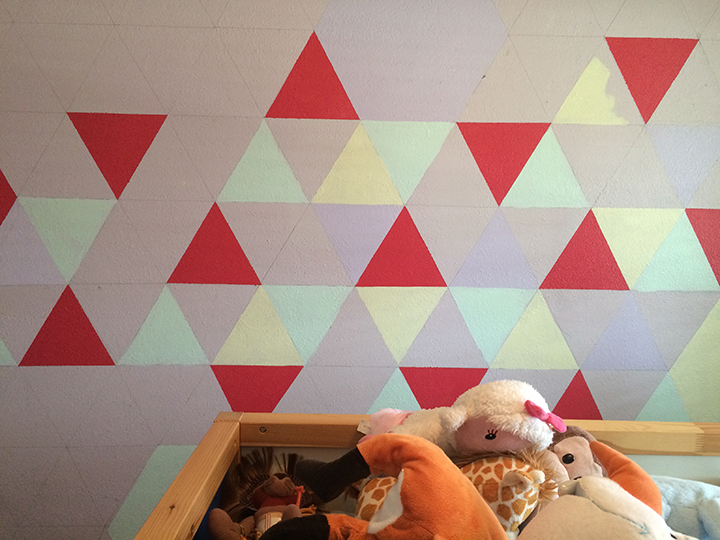 I wanted it to be really random so I just worked little by little the only thing I didn't want was the same color sharing an edge. I also painted in a few full hexagons throughout one in each color (except white)
When I was done I used the painters tape to tape off and paint any lines that were a little bumpy so they were all clean and straight.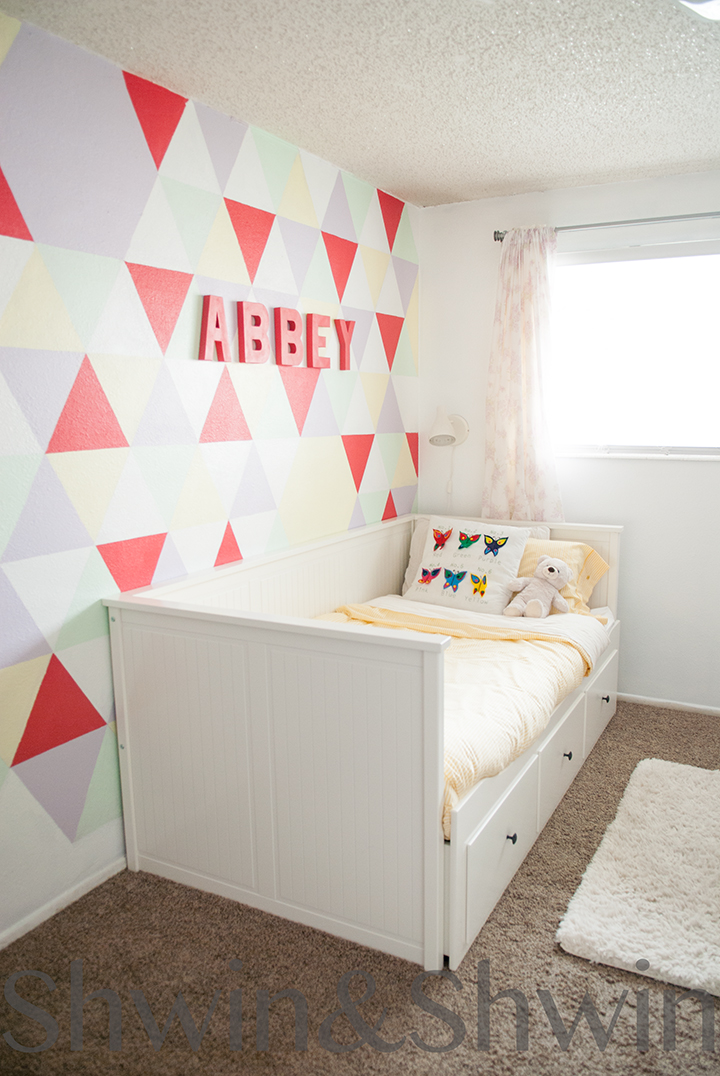 The rest of the walls I painted white, which makes the room so bright and cheery. I love that even though we got rid of the bunk bed, where we used to store all her toys and stuff underneath her new bed (which can also pull out to a full bed for guests) had huge storage drawers so most of her things found a home right there.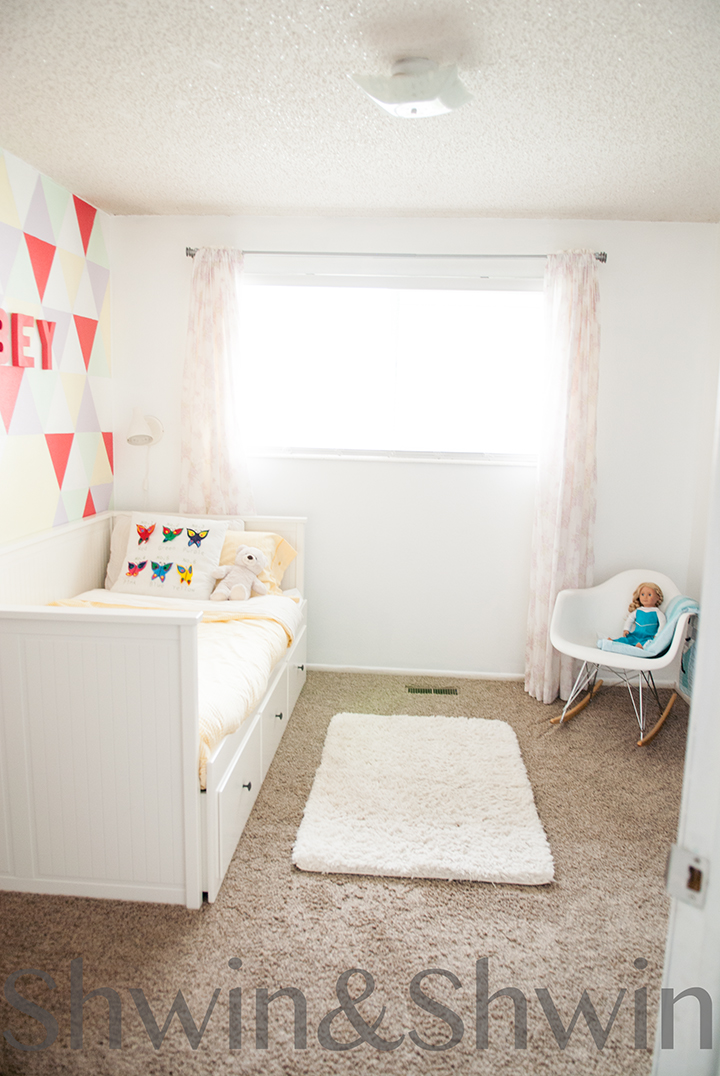 She has a little corner with a chair for reading.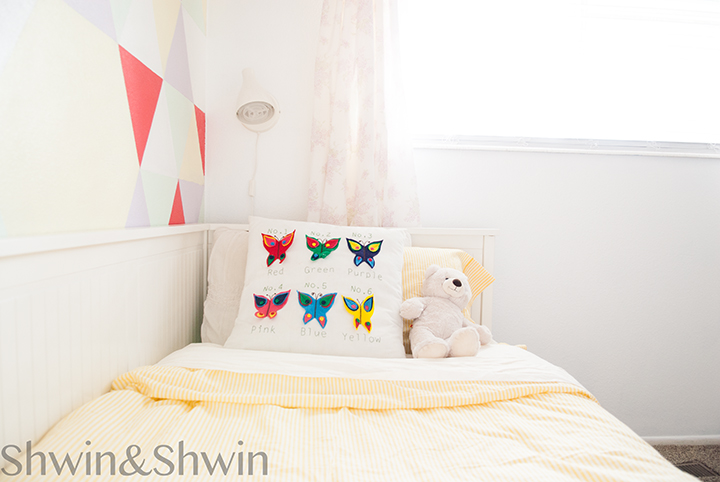 As well as a little wall lamp over her bed for her night time reading. My kids love to sit in bed and read.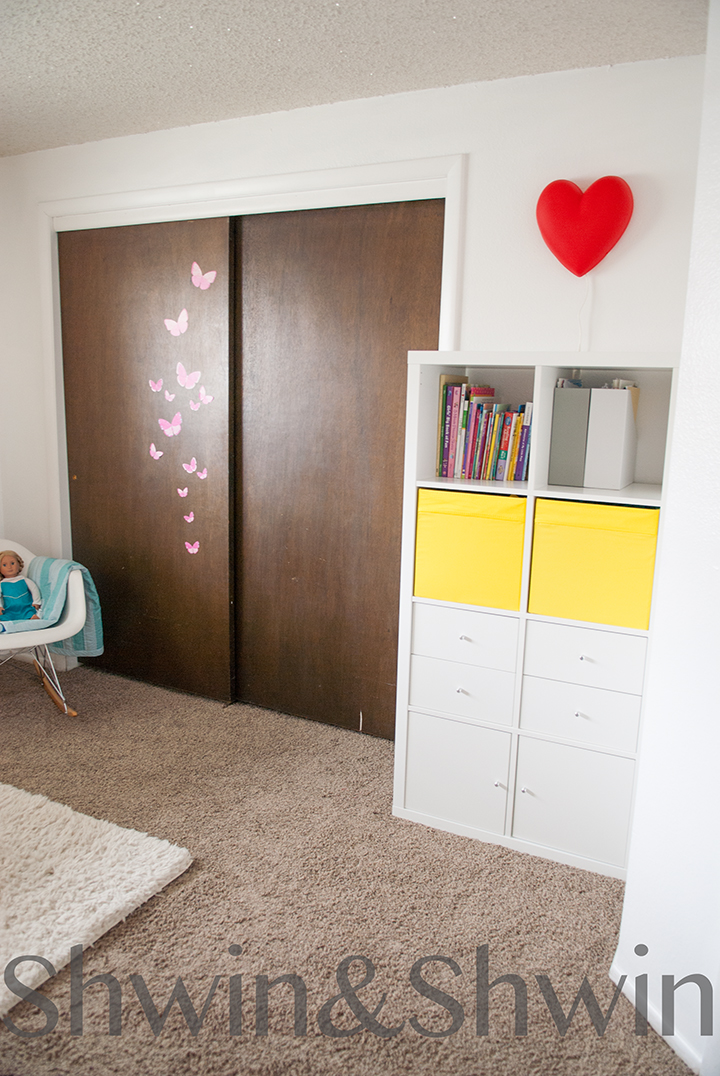 For the rest of her room, she has a cabinet that holds most of her stuff. (we are still waiting on new closet doors) And then although it's not pictured, she has a nook behind her door (told you awkward room) where she has a table and chairs that houses her critter sets and toys so she has an area to play.
Paint colors:
Valspar Purpling Dawn (half pint size)
Valspar Berrylicious (half pint size)
Valspar Mint Hint (half pint size)
Valspar Summer Morning (half pint size)
Valspar Bright White (gallon size)
Curtains from Target (few years ago)
Rug  from Target (few years ago)
Rocking Chair