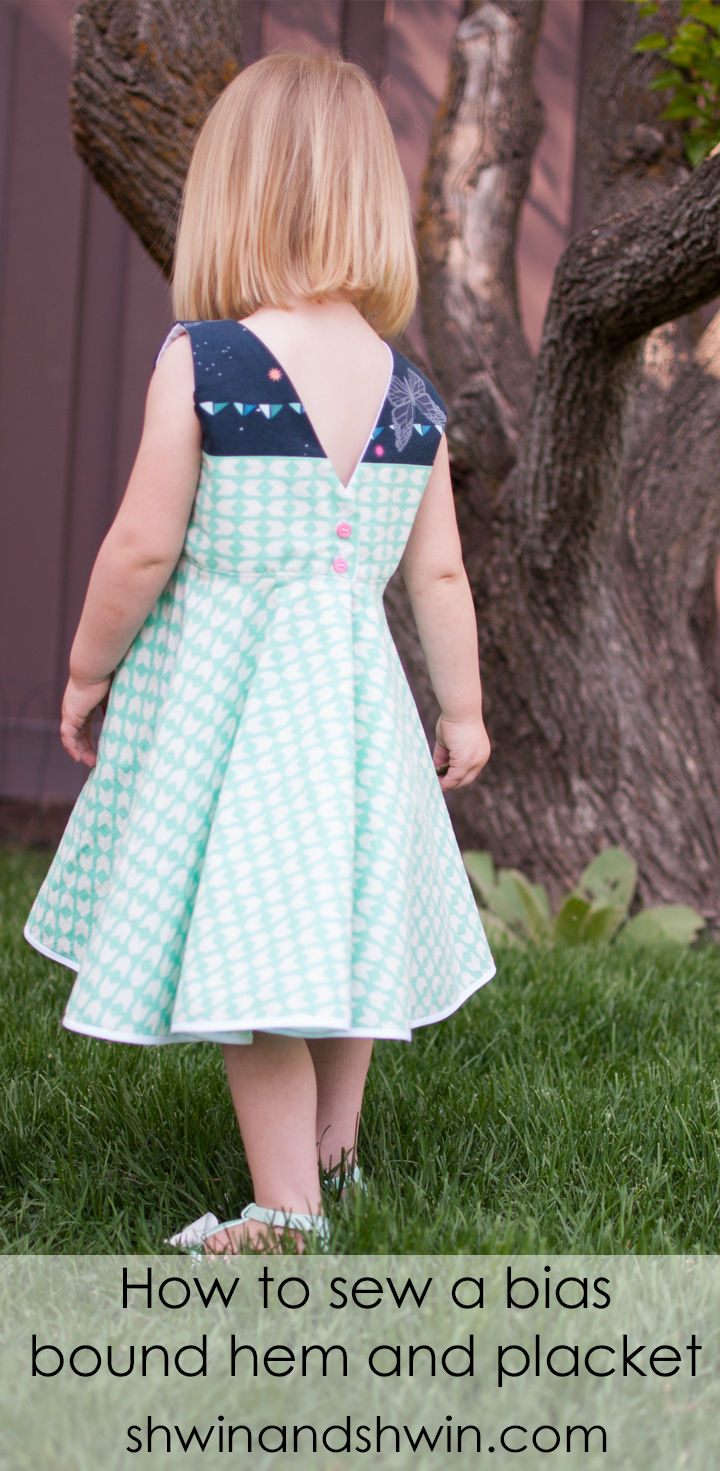 It's spring. (and KCWC but that's pure luck) so I have been sewing some new dresses for my girls. Its that lucky time of year where all of their dresses are either for winter or too short. I decided I wanted to start with my favorite from last spring, the Georgia twirl dress. I love this pattern it's one of my favorites. The V back, circle skirt twirl factor, and the cross over under arms not only make this unique and adorable but really a pretty quick and easy sew.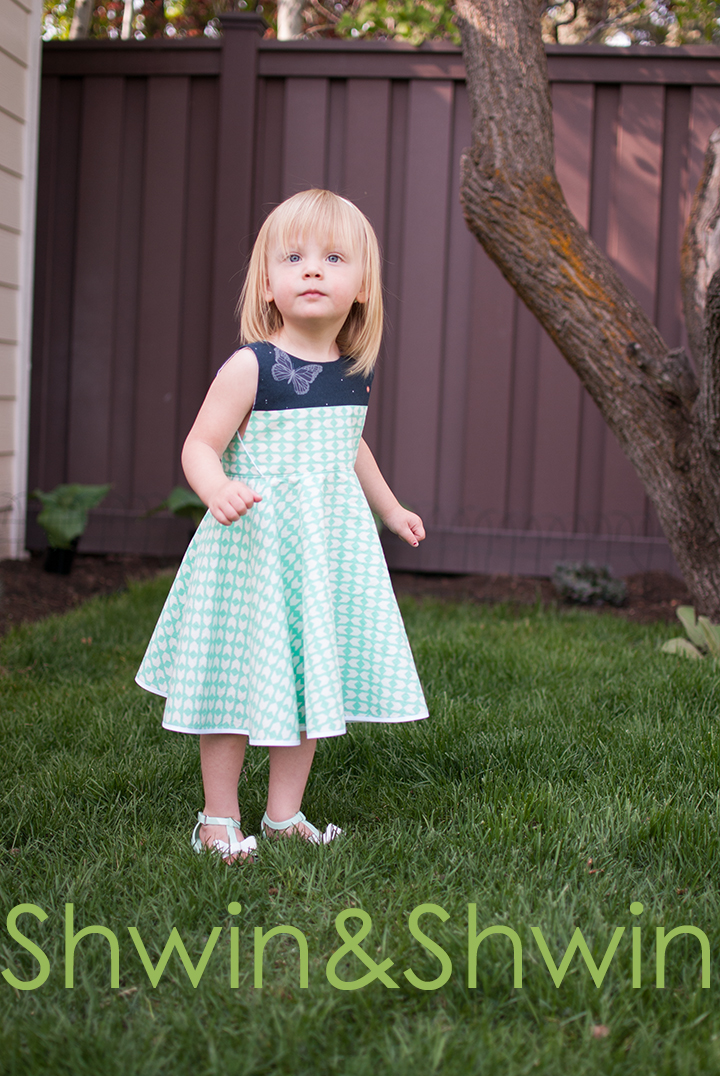 I made Penny the color blocking option, and skipped the top layer of the skirt opting for a single layer.
Oddly enough from the last time I made this dress. (look how cute and little she was) She wears the same size, still just longer, so I made the 12-18m top and 2T skirt this time. Now although the pattern is designed to be open in back it just overlaps and buttons, the overlap does keep things from being too revealing but the instructions also include steps to close the back up by stitching the layers together.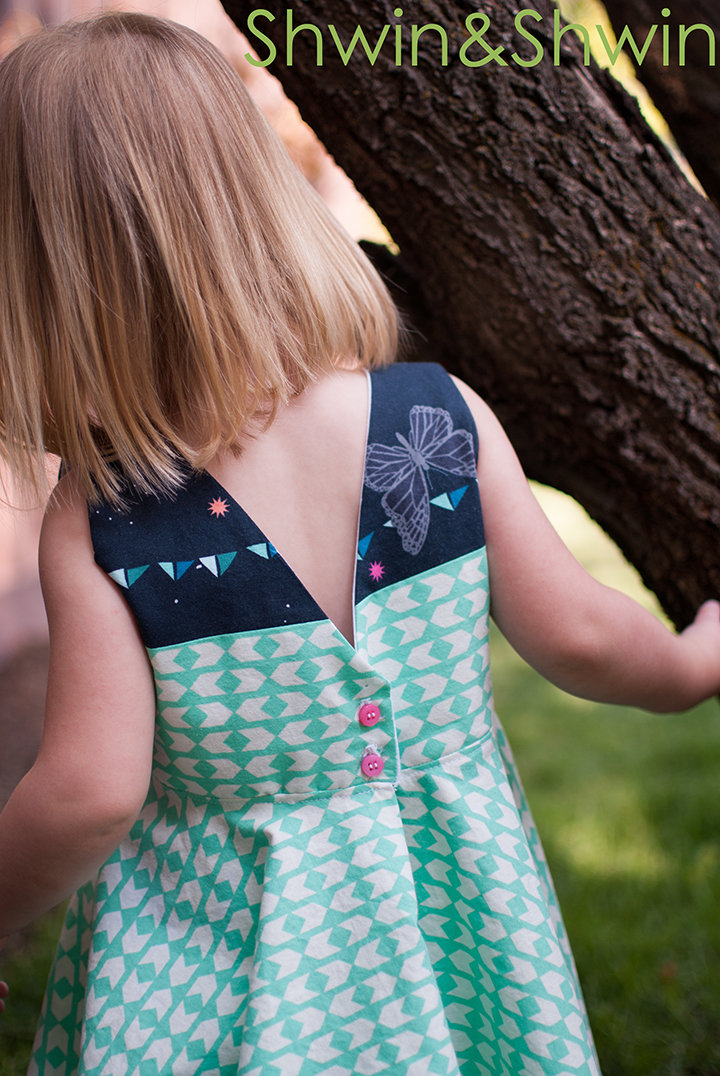 I thought I would share a tutorial for how you can use a full circle skirt (so no back seam) just by adding a bias bound placket, as well as showing a quick tutorial on how to do a bias bound hem which is a great way to hem a circle skirt.
For the skirt. Instead of cutting the back center all the way open, just cut a slit at the center back a few inches long.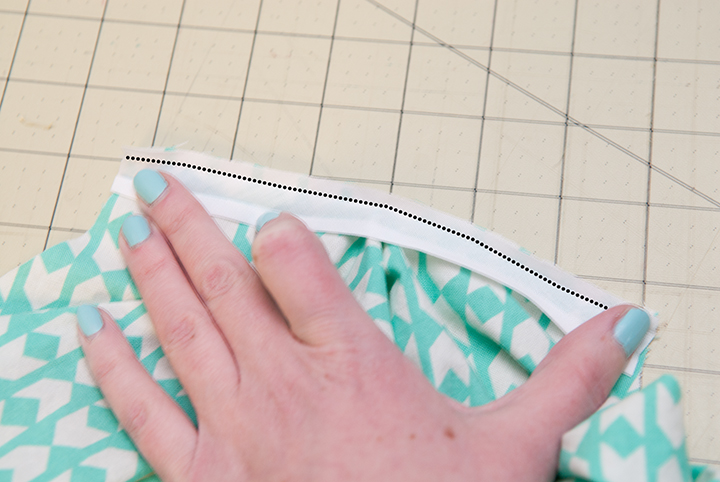 Then spread the split open flat and sew some double (or single) fold bias tape right sides together along the slit. (sorry for the blurry photo, I didn't realize until I was uploading them that some were blurry)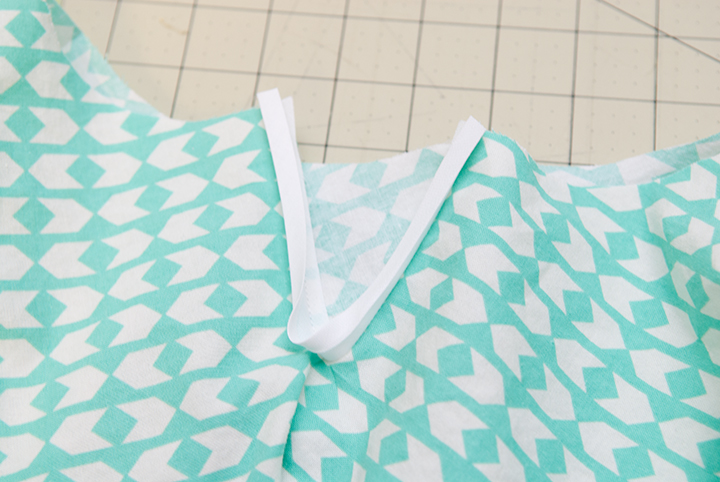 Then your slit should look something like this.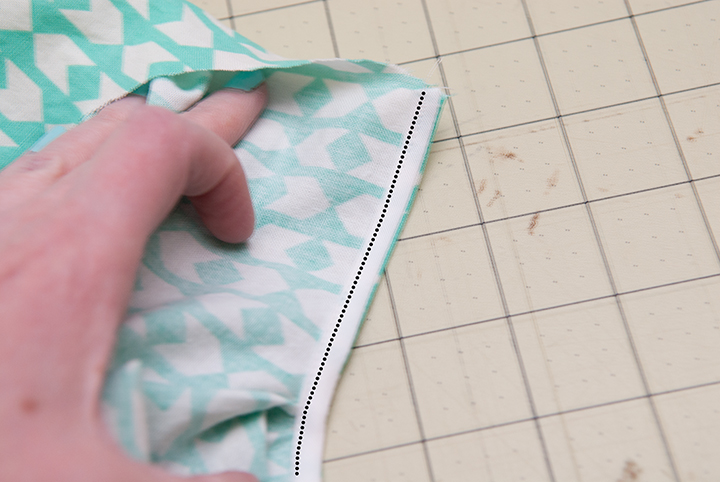 Fold the bias tape so it is turned toward the back side and sew along the folded edge.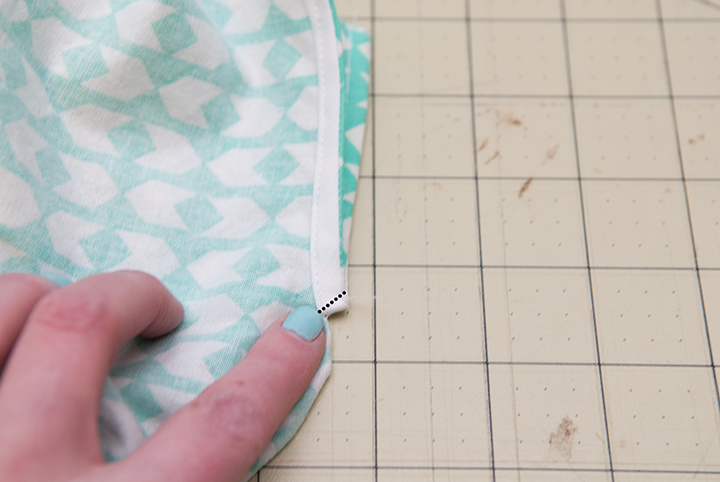 Then fold the slit so right sides are together and sew along the bottom of the slit across the bias tape.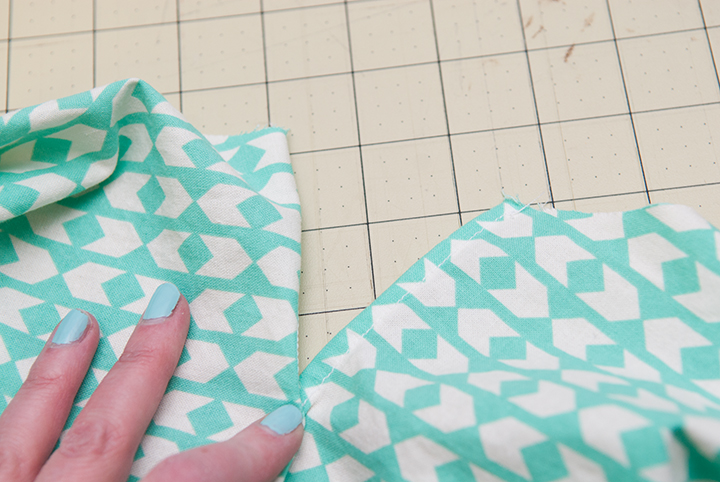 See how you have a little placket, with the top over the bottom.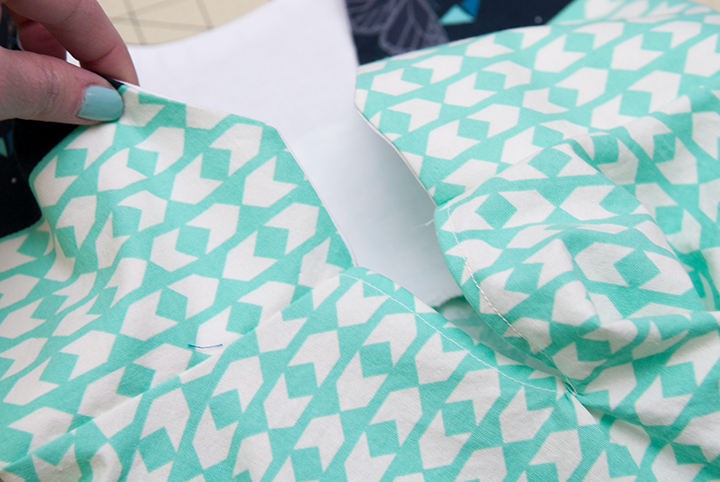 Then sew the bodice to the skirt just like the pattern instructs. If you are sewing the double layer you can cut the slit in both layers, sew it to the bodice as instructed and then add the bias tape sewing it to both layers at the same time.
For doing a bias bound hem I made a video for that:
How to sew a bias bound hem || Georgia Twirl Dress || Shwin&Shwin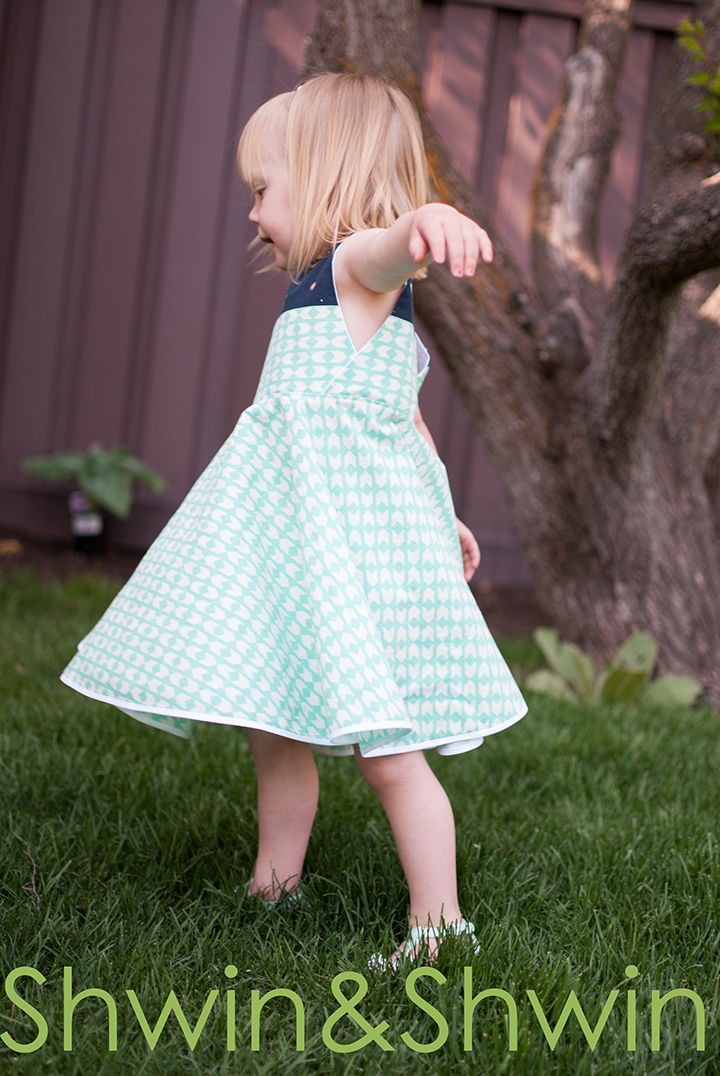 I really love the twirl of the Georgia Twirl, as do my girls. Both as a top and as a dress it's just so cute watching them twirl away in it.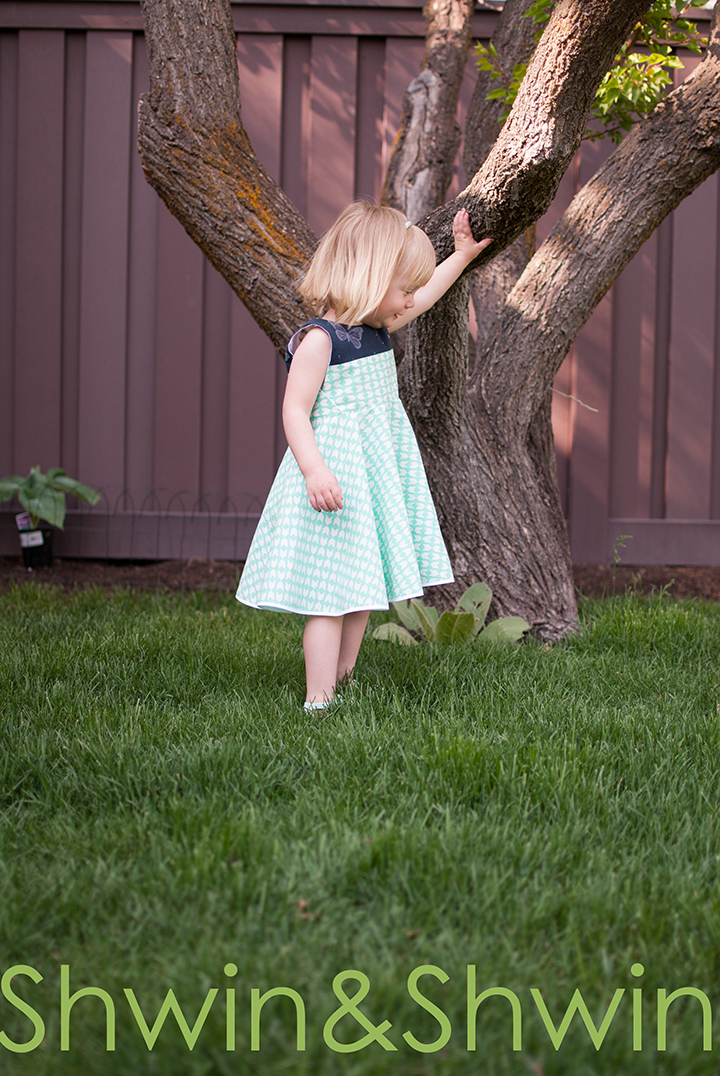 Pattern: Georgia Twirl Dress
Fabric: Cotton+Steel
Shoes: Old Navy