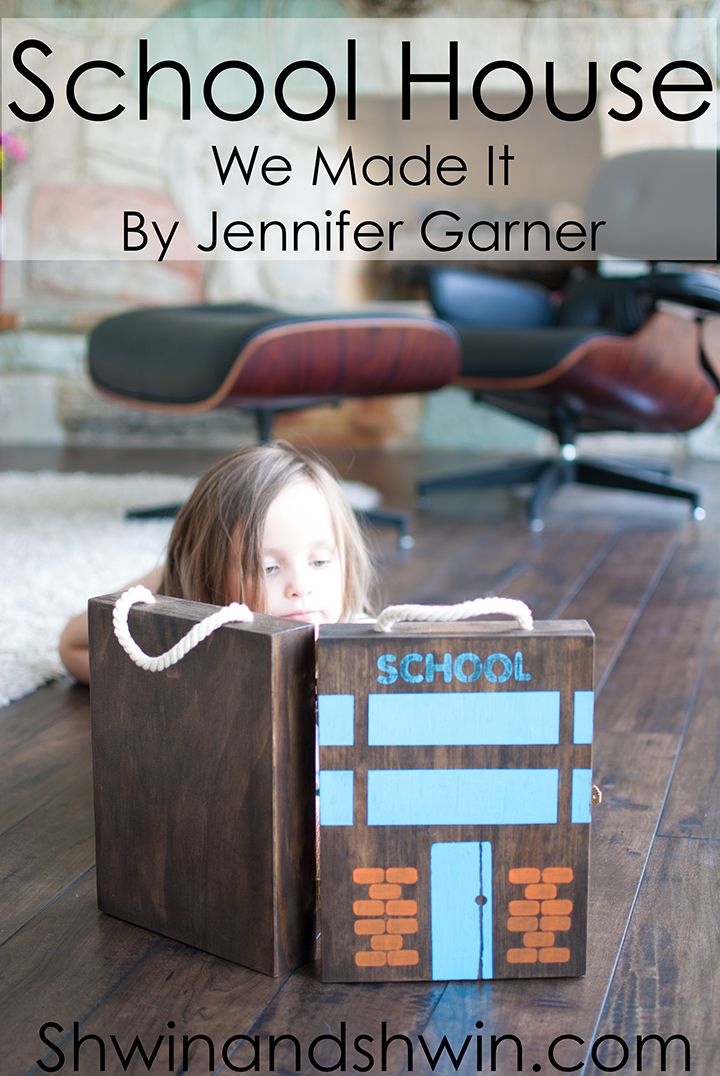 A few weeks back shortly after school got out I took my kids shopping with me to Joann Fabric and Craft Stores. I needed to buy a zipper. Just a zipper. I was hoping it would be a quick in and out trip. Then we walked in and saw the  display for We Made It products by Jennifer Garner. Over 100 creative products geared for kids, but really classy looking, so parents can like them as well. Since my kids needed Father's Day Gifts I let them pick a craft project each to make for their Dad. So my kids made a bird feeder and a wind chime for their Dad and they turned out so cute. I just loved the projects and couldn't wait to go back and try them all. Then Joann Fabric and Craft Stores reached out to us and asked if we would participate in their We Made it Campaign. Of course I said yes straight away, not only was I so excited to try out another kit, but I was excited to share them with you since I really and truly love these products. Joann Fabric and Crafts sent us the School House Kit to try out.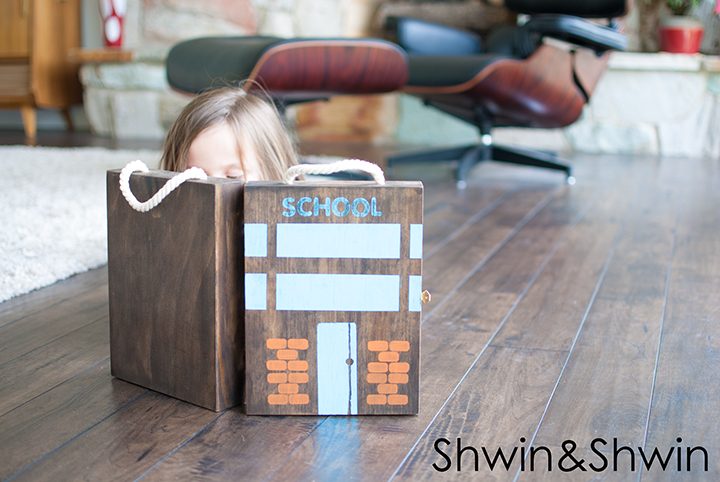 It's a cute wooden box with rope handles and hinges so it can open and close.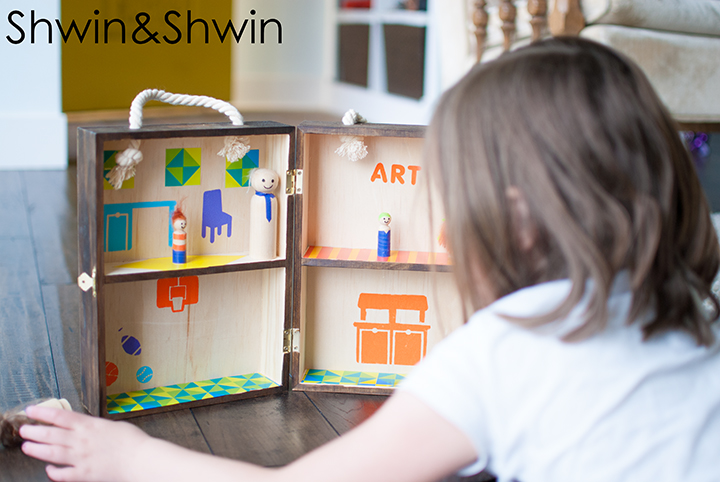 The box and peg people come blank and ready to decorate. The kit also includes paint, stickers, wash tape, glue dots, stencils, paint brushes, and yarn. Essentially everything you need to make the school house however you want.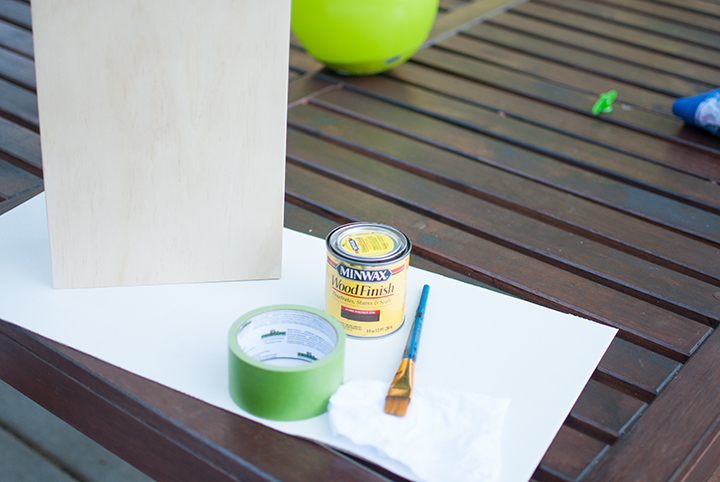 I did however decide to stain the box so it would be a pretty dark wood. To do that you need wood stain, brush, and cloth for rubbing. I also used tape to mask off the handle.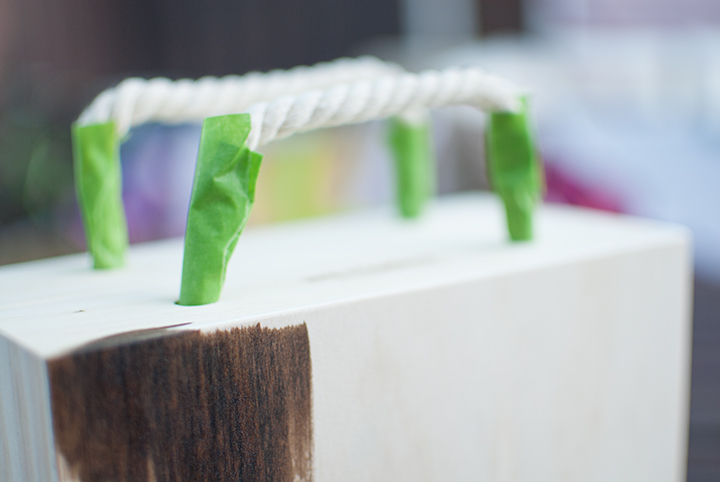 Mask off the handles first so they don't get all messy.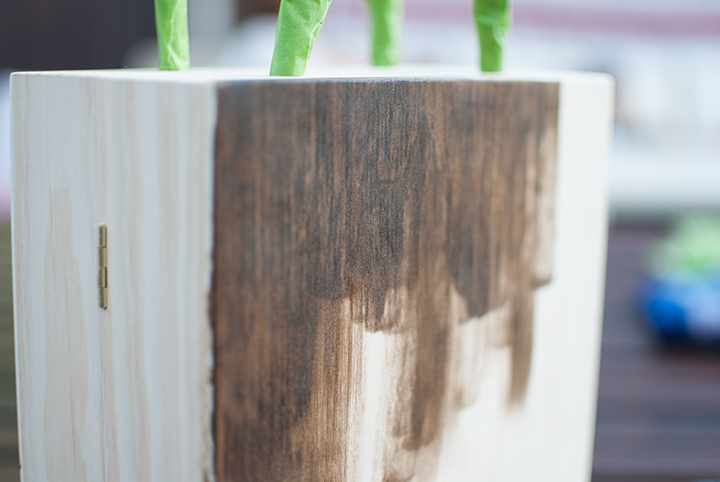 Then brush the stain on and use the rag to rub off any excess. A child can help with this.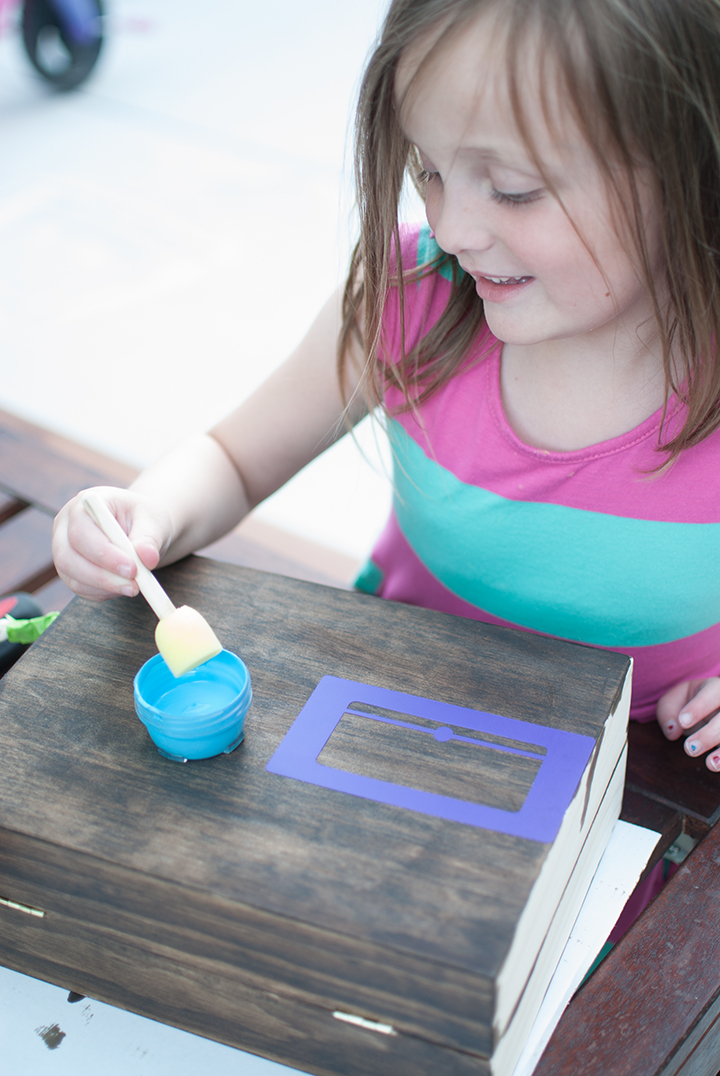 Then using the stencils provided we decorated the outside and inside of the box. Abbey did this part herself and LOVED it.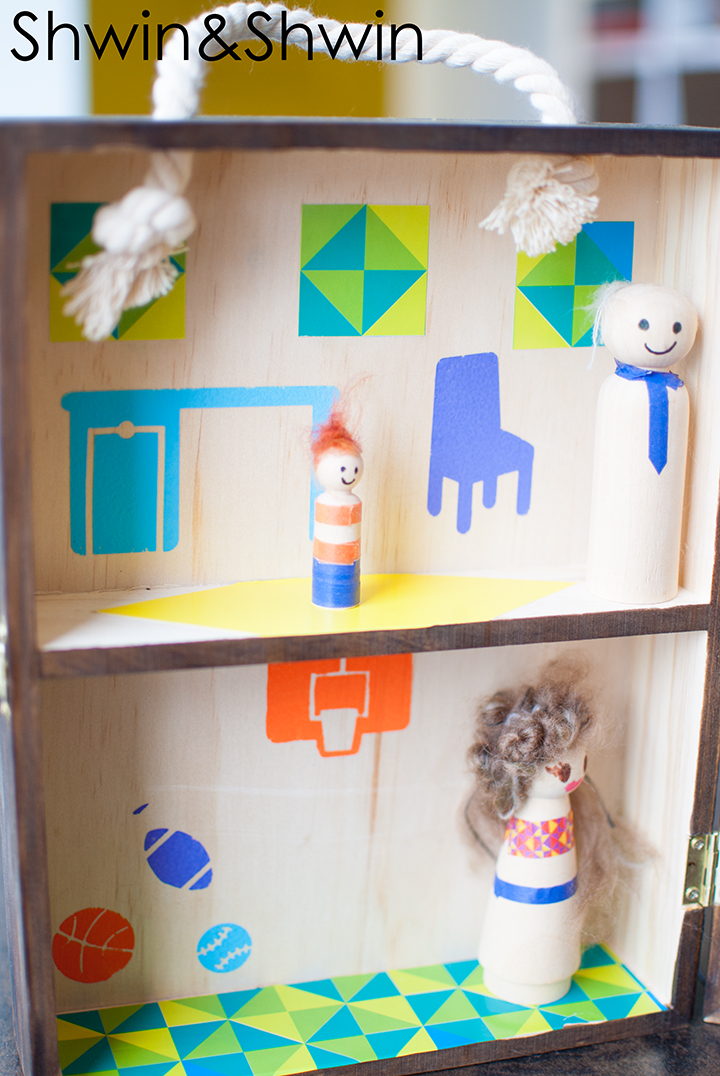 We used the glue dots, yarn, and washi tape to decorate the peg people. Since my daughters are obsessed with Phineas and Ferb, we made the people to look like them, as well as some teachers.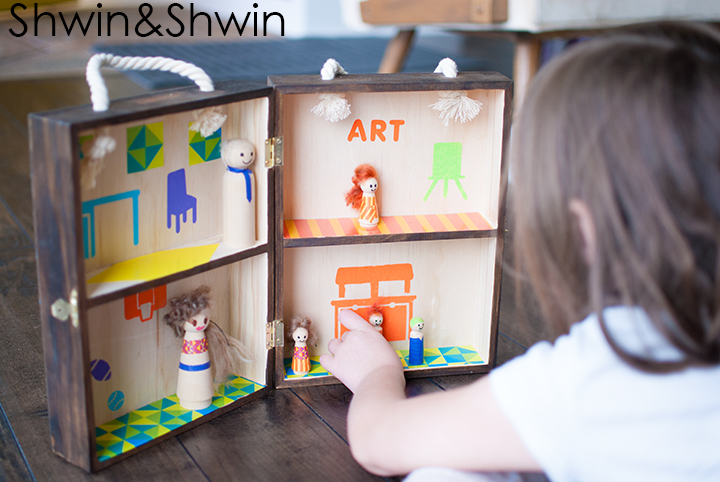 When it was all done it has provided hours of fun and play. Abbey has now been begging for the doll house, so her people can go home from school.
You can also enter to win the #wemadeitsweepstakes 
Tag a photo on instagram with the hashtag above and you can enter to win a Joann gift card and a We Made it Craft kit.
Sweepstakes ends July 18th 2015