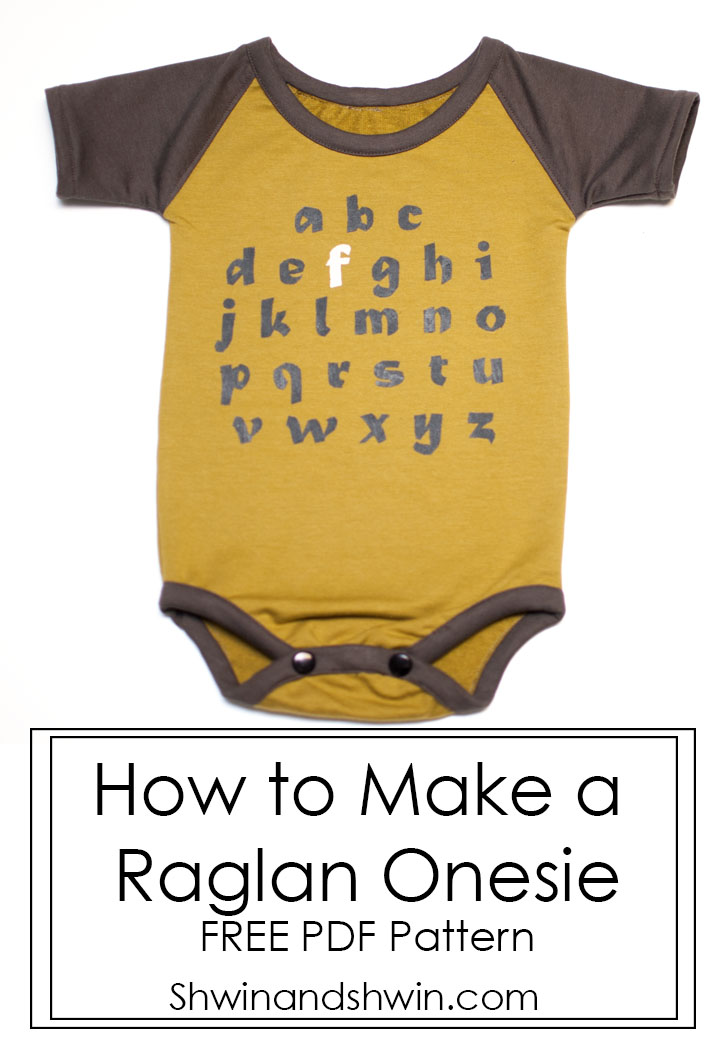 The other day I shared the cute little Leather Baby Sandals I made for a friend who just had a baby. Today I am sharing the rest of the set I made for her. You can never go wrong with knits and babies, so I made a onesie and a pair of knit pants.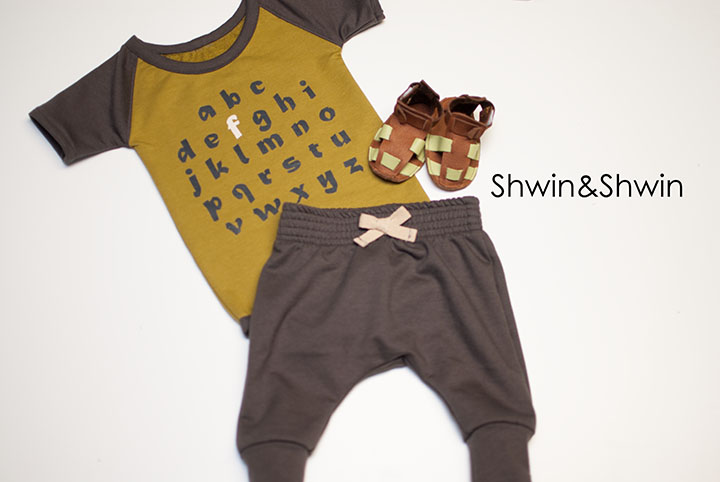 Make this outfit
Raglan Onesie:
Free Onesie Pattern (modified as shown below)
Pants:
Sandals: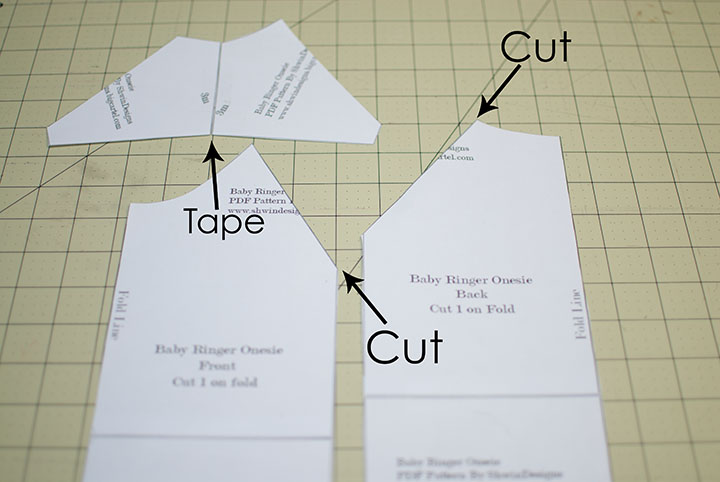 Modify Baby Onesie Pattern
Draw an angled line from the arm pit to the neckline. Now much you angle it depends on how much you want the sleeve to cut into the front and the back. Then cut along the line to cut off the sleeve portion of the onesie. Then tape the two sleeve pieces together along the top shoulder line. When I did this I did not over lap for the seam allowance and then instead of adding seam allowance to the outside edge I skipped it, but I did add seam allowance to the but edge of the front and back pieces. Then cut the front and back on the fold, and cut two sleeve pieces not on a fold.
Note, I also lengthened the sleeves so they would be a 3/4 sleeve instead of a short sleeve.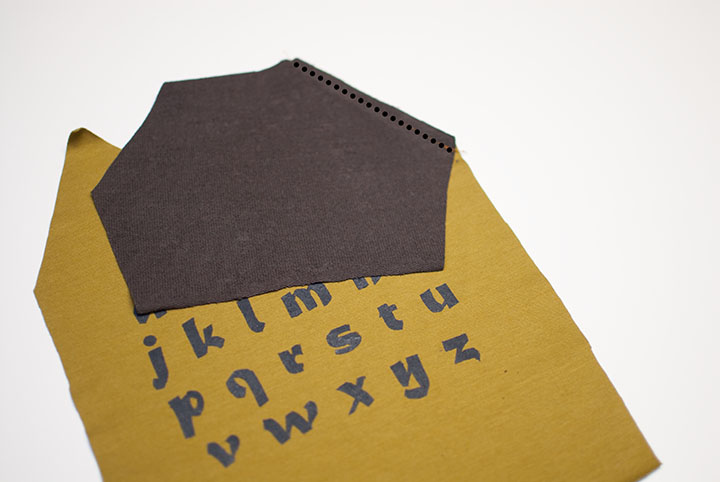 Sew Baby Onesie
Sew the front edge of the sleeve to the front of the onesie, right sides together.
Note also for the onesie front, I cut out the alphabet using my silhouette machine and cutting it from freezer paper, then I ironed the freezer paper down to the front piece and painted the alphabet in, since the baby's name starts with F I colored the F a different color so it was personalized, but not in an obvious way.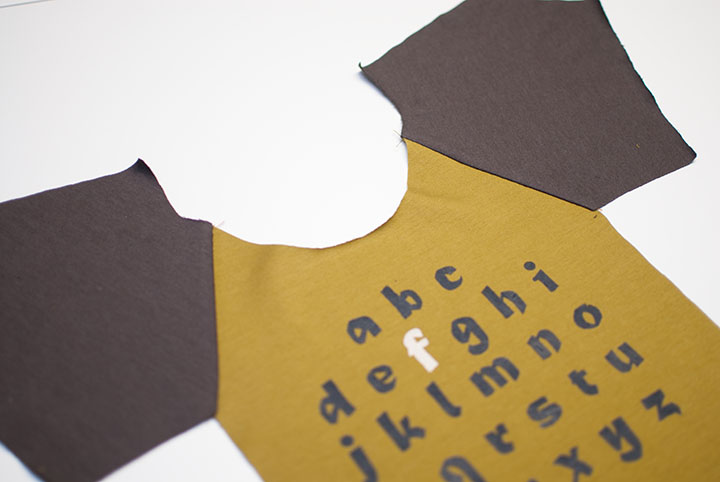 Then sew on the other sleeve to the other side.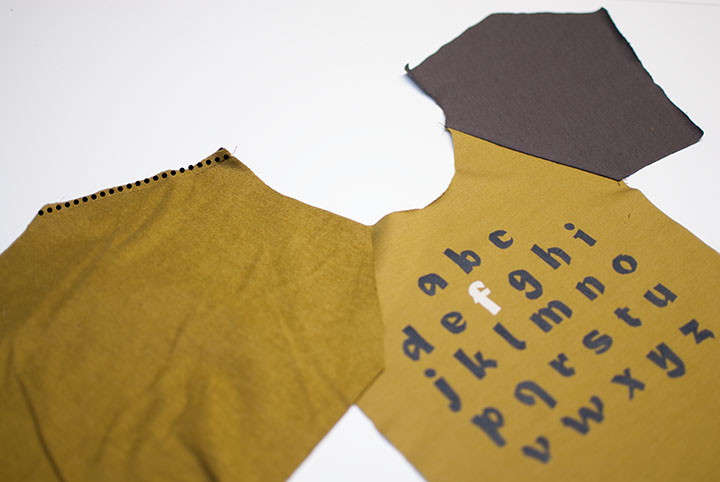 Next sew the back to the sleeve right sides together.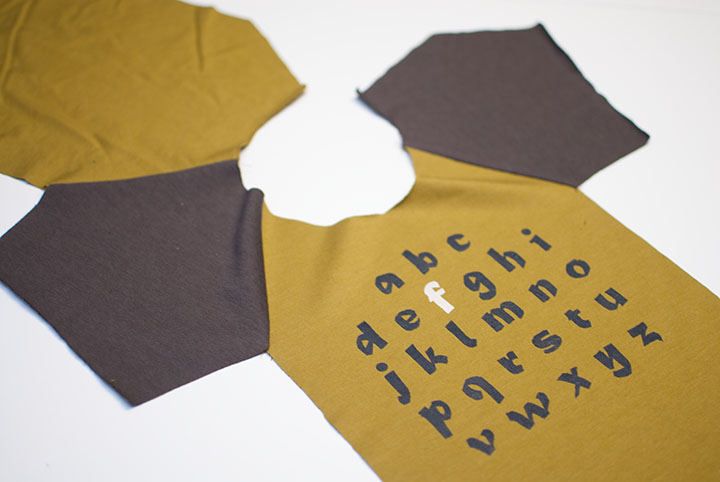 Then repeat sewing the back right sides together with the other sleeve.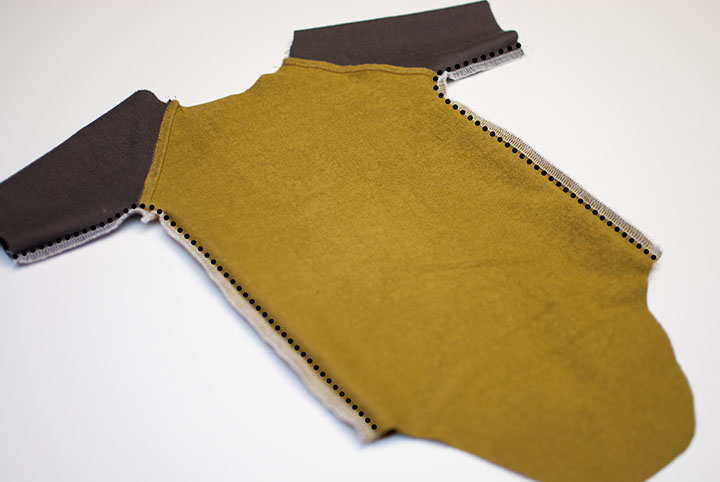 Then with the front and back right sides together, sew from the sleeve edge to the armpit and turn to sew down the sides. For the rest of the onesie, follow the instructions from THIS post.
For the pants, I followed the knit baby pants pattern, the only change I made for more a "sweats" look I sewed a few rows of stitching through the elastic waist. (stretching while sewing) and then I stitched a tied ribbon bow to the front for a faux drawstring waistband look.
Now one soft and comfy cozy outfit is all ready for a cute new baby.