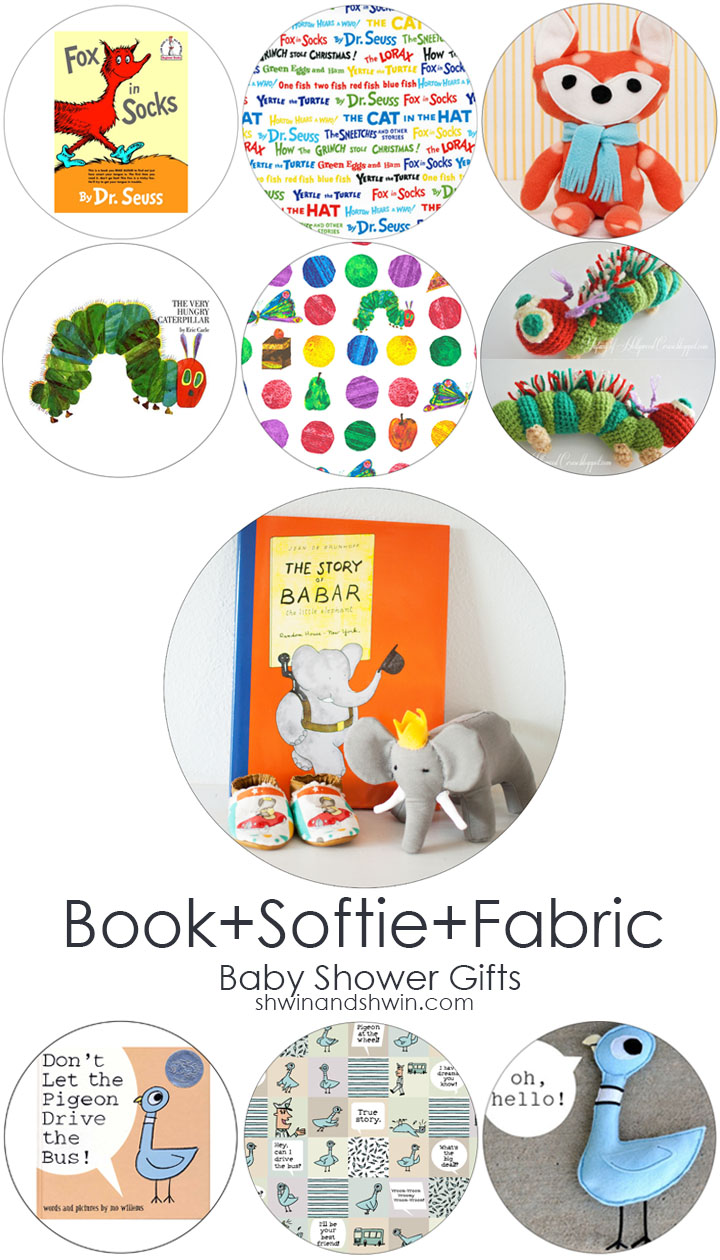 My SIL is having a baby, a little boy due anytime now and although I have made about a billion things already (sewing for babies is the best) I still wanted to make something special for her baby shower. I thought about it in reverse order as I found an elephant softie pattern and it reminded me of Babar, so I googled to see if there was Babar fabric and sure enough there was, so I made some shoes. Then I was thinking they may not know who Babar is so naturally I got the book. So then I started thinking how fun it would be to make baby sets using a book as the base and I cam up with a few ideas for you. (with links to free patterns)
DIY Baby Gift Ideas
Fox in Socks || Dr. Seuss Fabric || Fleece Fox Softie (just add socks)
The Very Hungry Caterpillar || Hungry Caterpillar Fabric || Caterpillar Softie
The Story of Babar || Babar Fabric || Elephant Softie (just add crown)
Don't Let the Pigeon Drive the Bus || Pigeon Fabric || Pigeon Softie
What to make with the fabric? Perhaps one of these FREE patterns:
Tacky Baby Shoes (shown below)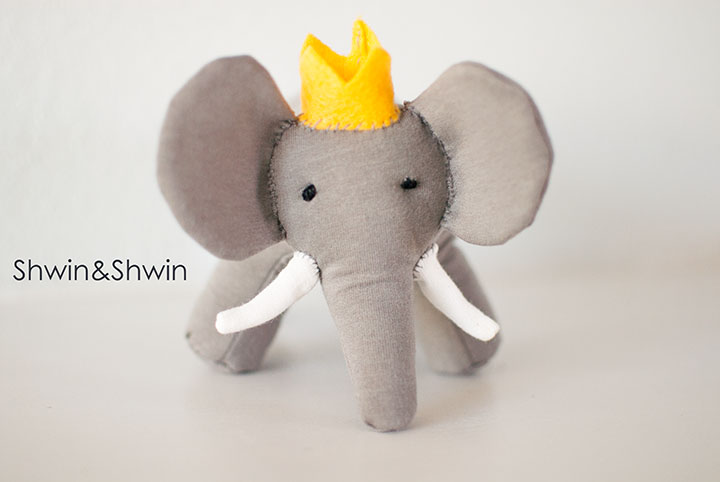 I went with the Babar theme for this gift set. (links above) For the elephant I followed the pattern for the softie only the pattern was for felt, and I used a knit I simply stabilized all the pieces with fusible interfacing and then I added seam allowance to the pattern pieces so I could sew it from the inside, instead of hand stitching from the outside.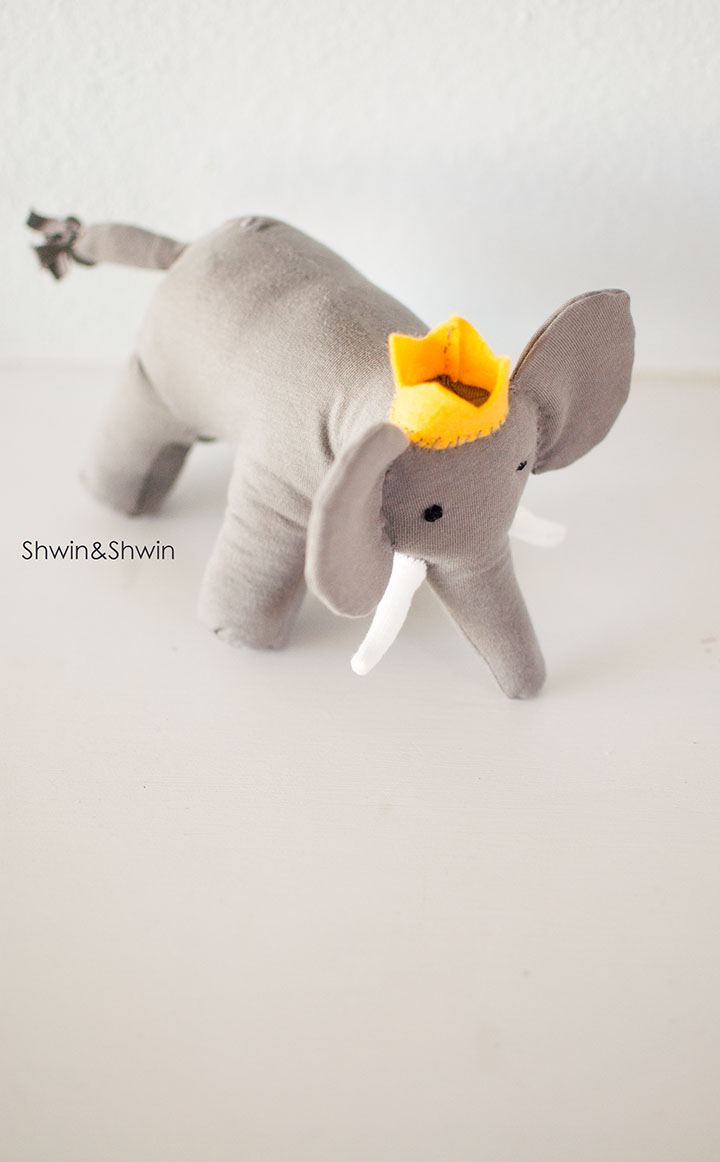 The ears, horn and crown were hand stitched on. The pattern does not include a crown but I cut one from felt and added it on top.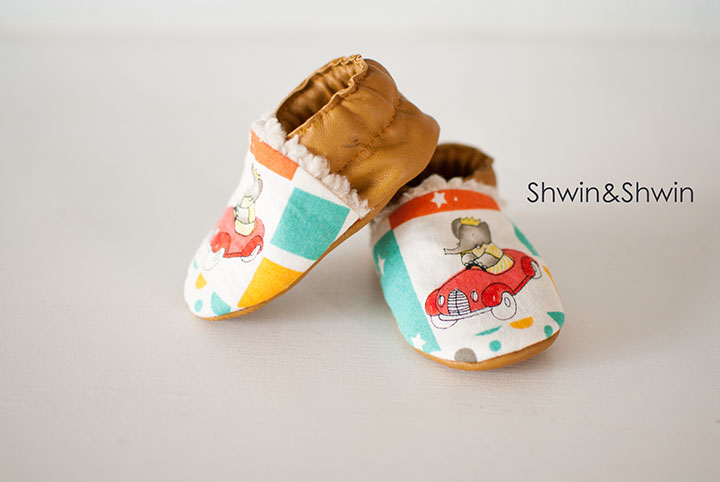 For the shoes I followed the Tacky Baby Shoes (free pattern link above) I used leather for the heel and Babar fabric lined with sherpa for the toe. I used this shoe pattern since it showcased the print the best.