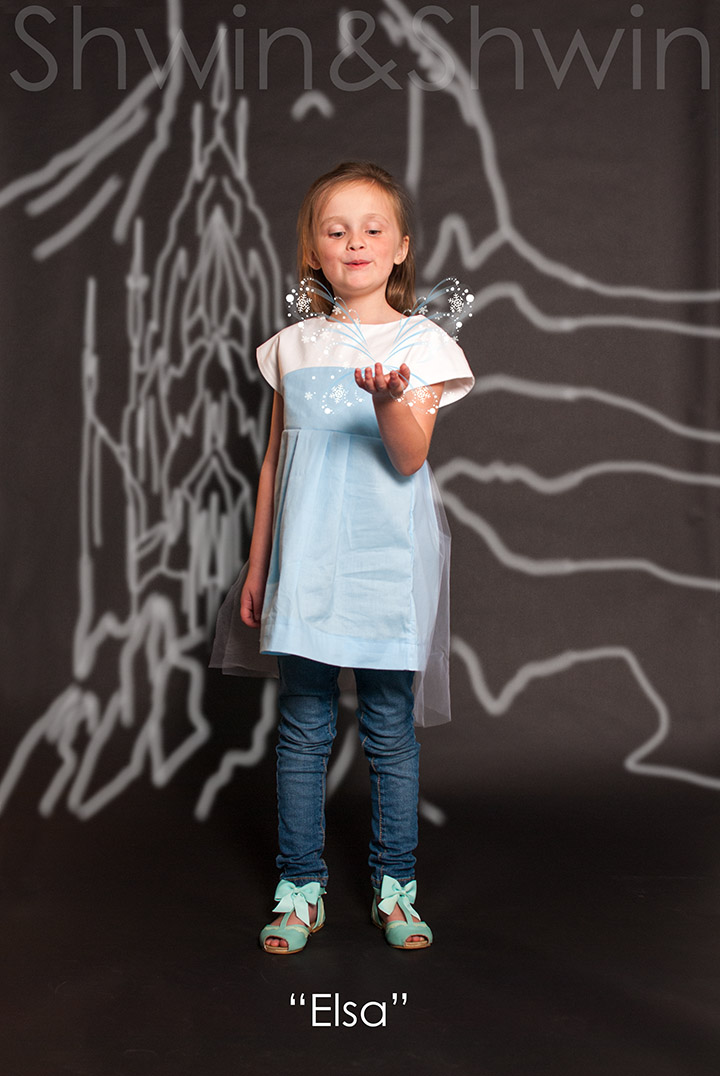 Since yesterday was Anna, today it's all about Elsa. I decided to also make this one a tunic so when they wear them together they will look like they belong.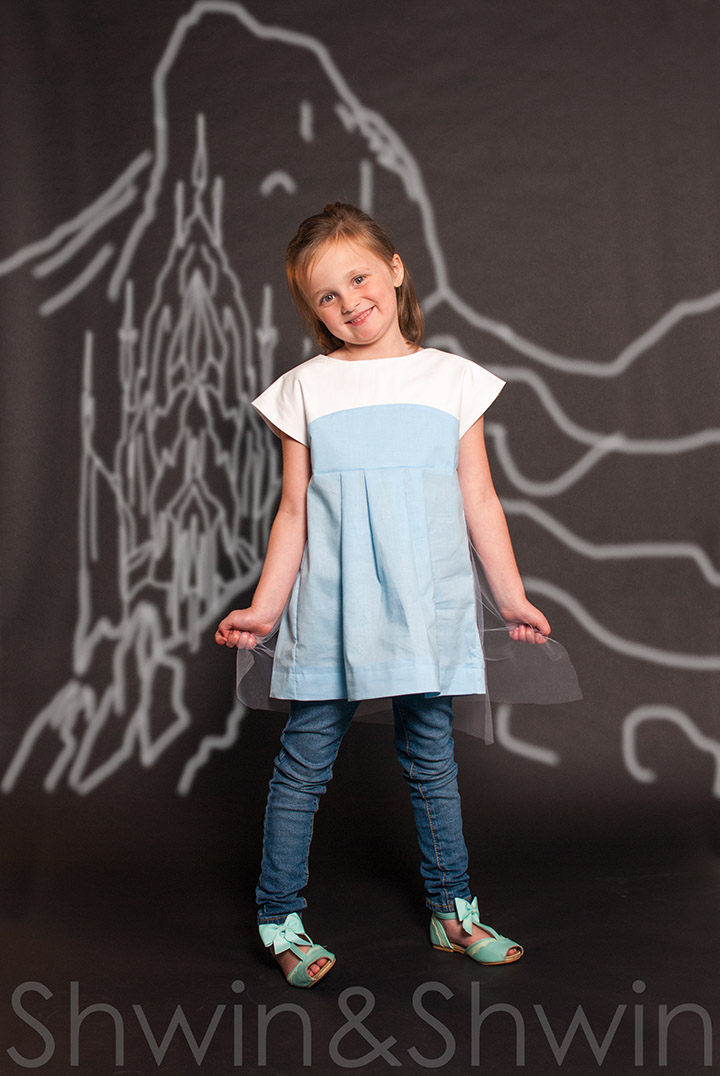 For the Elsa dress I didn't really modify the pattern since the lines work pretty well with Elsa's dress anyway. I did however add a double layer of tulle over the back (not sewn into the side seams) so it would have the effect of her cape. Since I didn't really make any changes I thought I would show you how you can fully line the bodice. In the pattern only the top part of the bodice is lined and that's really to act more as a facing than anything. However Abbey has become more sensitive to seams lately and so I started fully lining her Maggie Maes so she feels comfortable. So here is how to do that.
You will need:
Maggie Mae Tunic/Dress Pattern 
Kona Cotton (light blue and white)
White tulle
buttons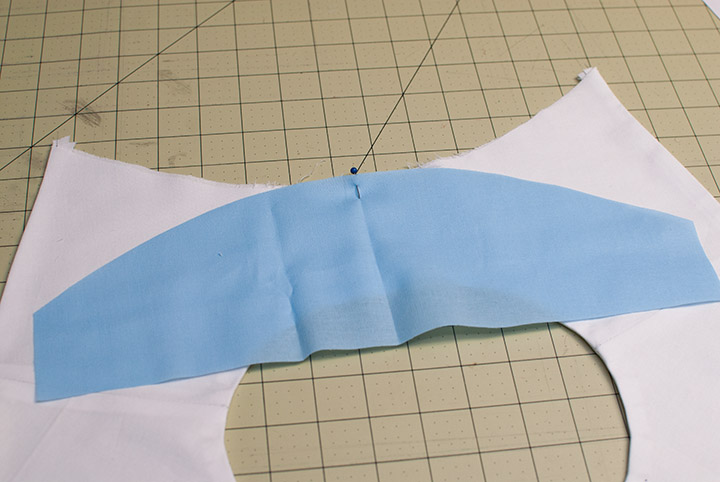 Cut and sew the top of the bodice as normal. Then cut double pieces for bodice B. Pin B to A just as you normally would.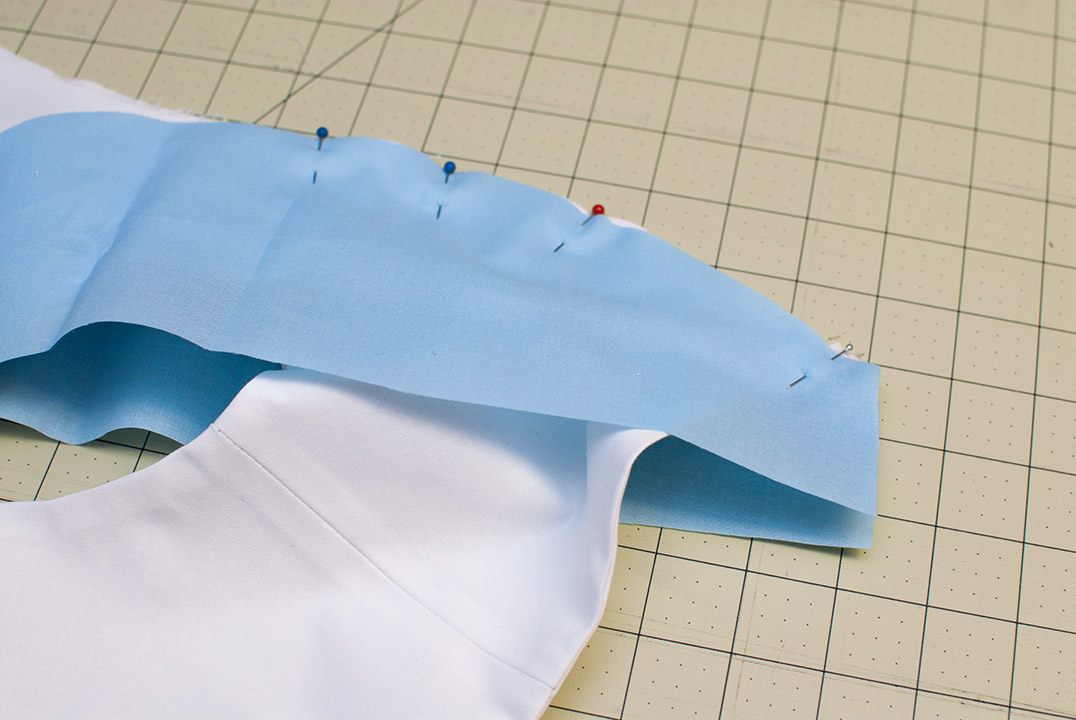 Then pin the other piece to the other side of A so that the two B pieces are sandwiched around A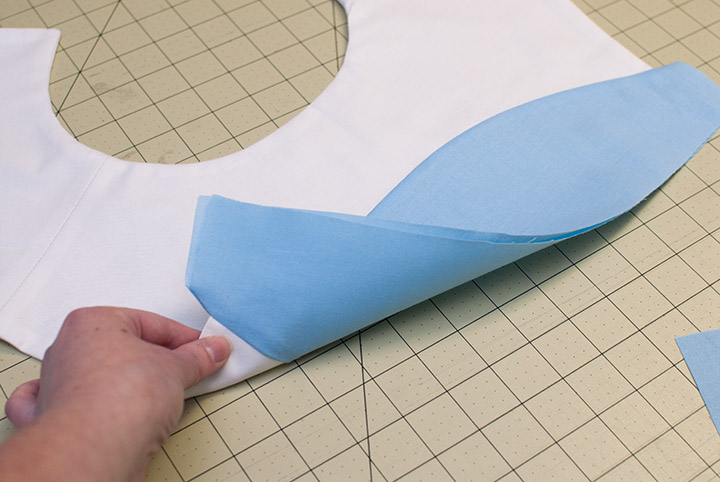 Clip the curve. Then turn it right side out, press well so right and wrong side are the same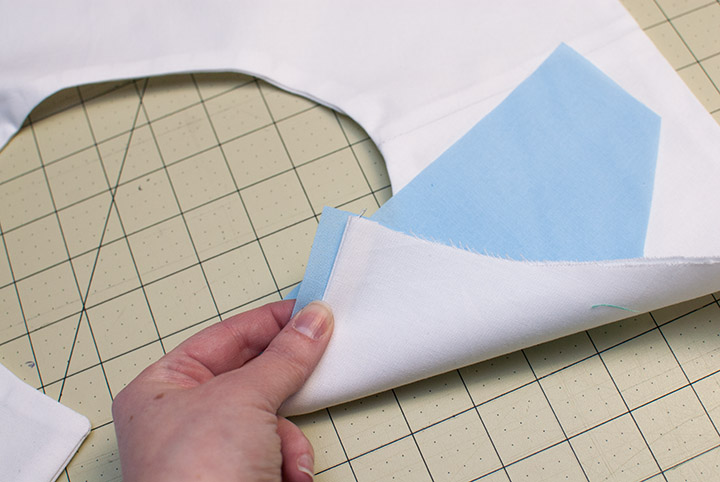 Then we will do the same for the back, only the back B needs to hang over the center back edge by 3/8″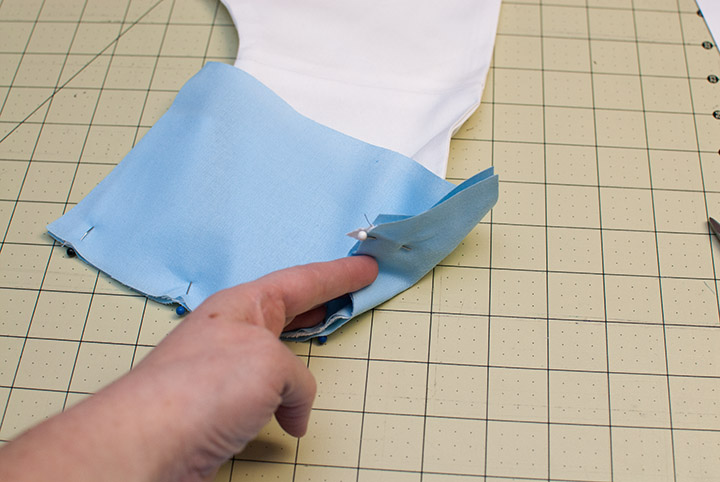 Then once again sandwich the 2 B pieces around A and sew.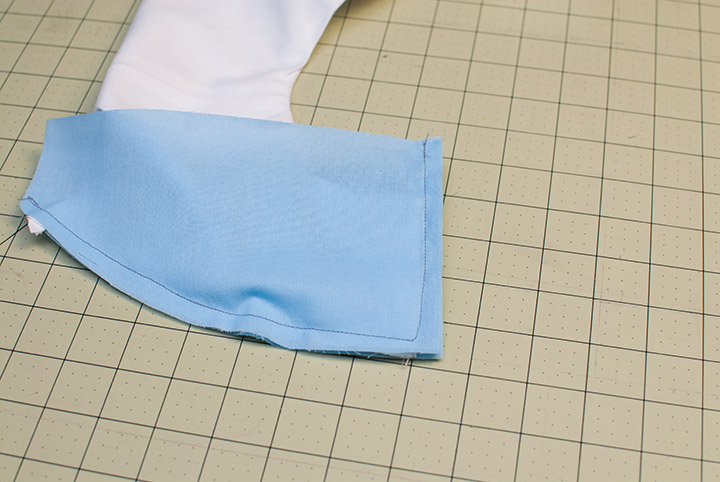 When you sew the back, sew up the center back and then pivot and sew along the curve. Then clip the corner and the curve.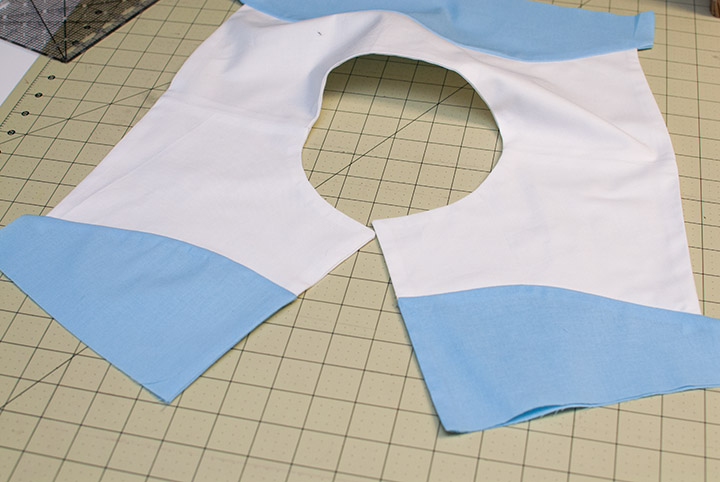 Flip it right side out and press well.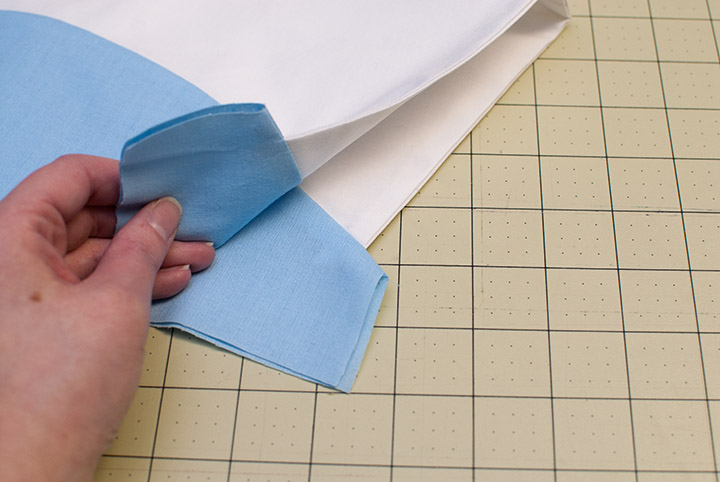 Now, place the front and back right sides together so the sides match up. You will notice you have 4 layers, 2 main and 2 lining.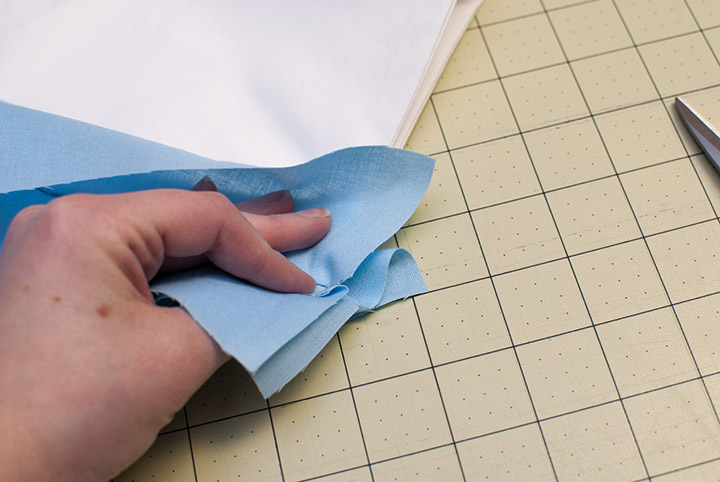 Unfold the front and back so the side seam is open flat. Then match right sides together, the main with main and lining with lining. Be sure the and the seam int he middle matches up. Then sew them together.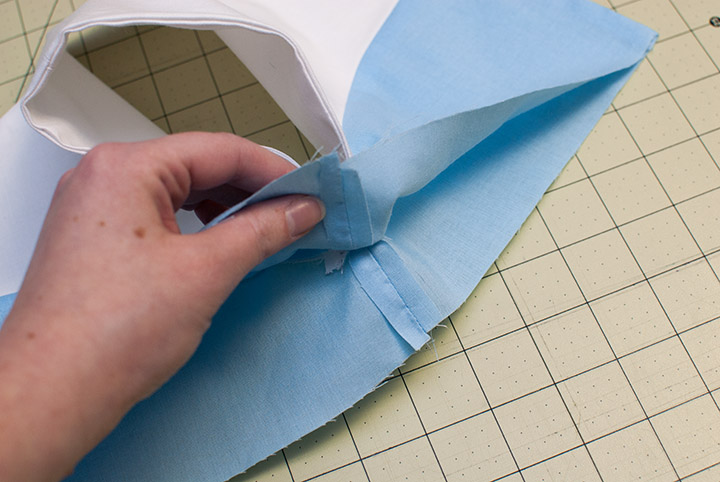 Press the seam open flat.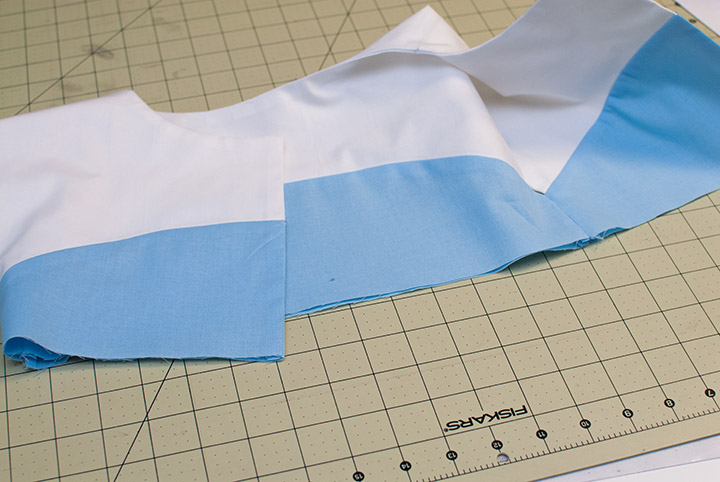 Then you have a nicely lined bodice. Now if you want a fully lined dress, when you are sewing the skirt to the bodice sew two skirt pieces sandwiching them around the bodice and you will finish with a dress without any exposed seams. **Note use a very thin lining fabric and my suggestion would be to gather it rather than pleat it along the inside.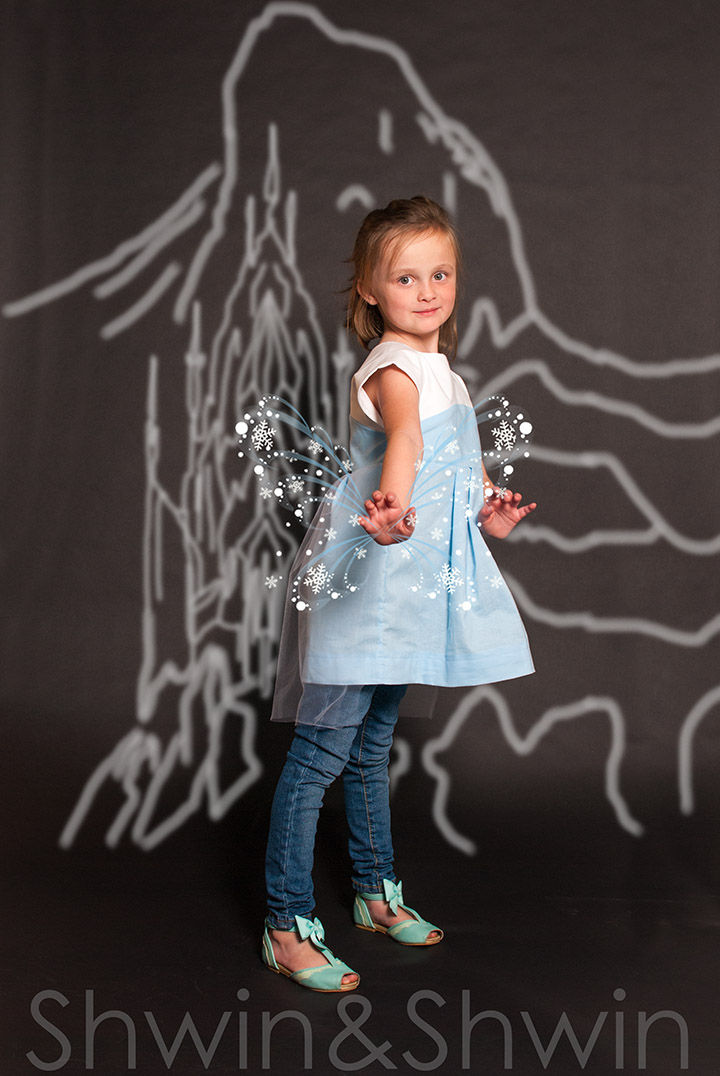 Abbey was very excited to put on her Elsa top and work her ice magic for photos. Both girls were super excited to wear their tops and take their matching dolls to Disney.
I love the cute little subtle cape of the back. Fun and girly but easy to wear everyday or any day.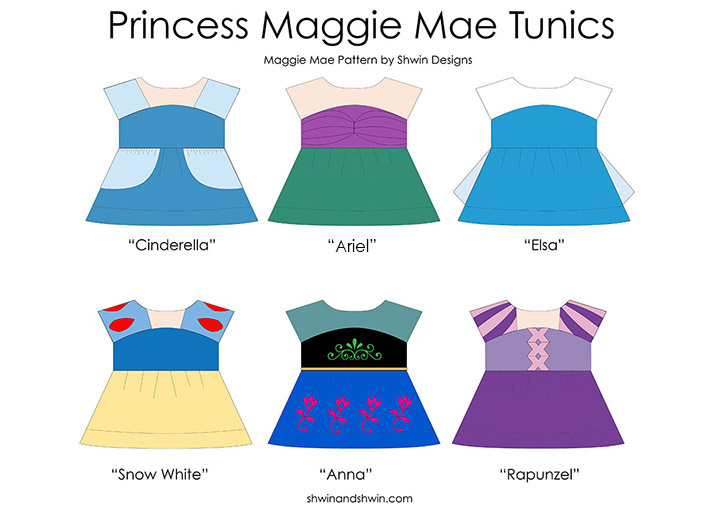 Links to others from the series: