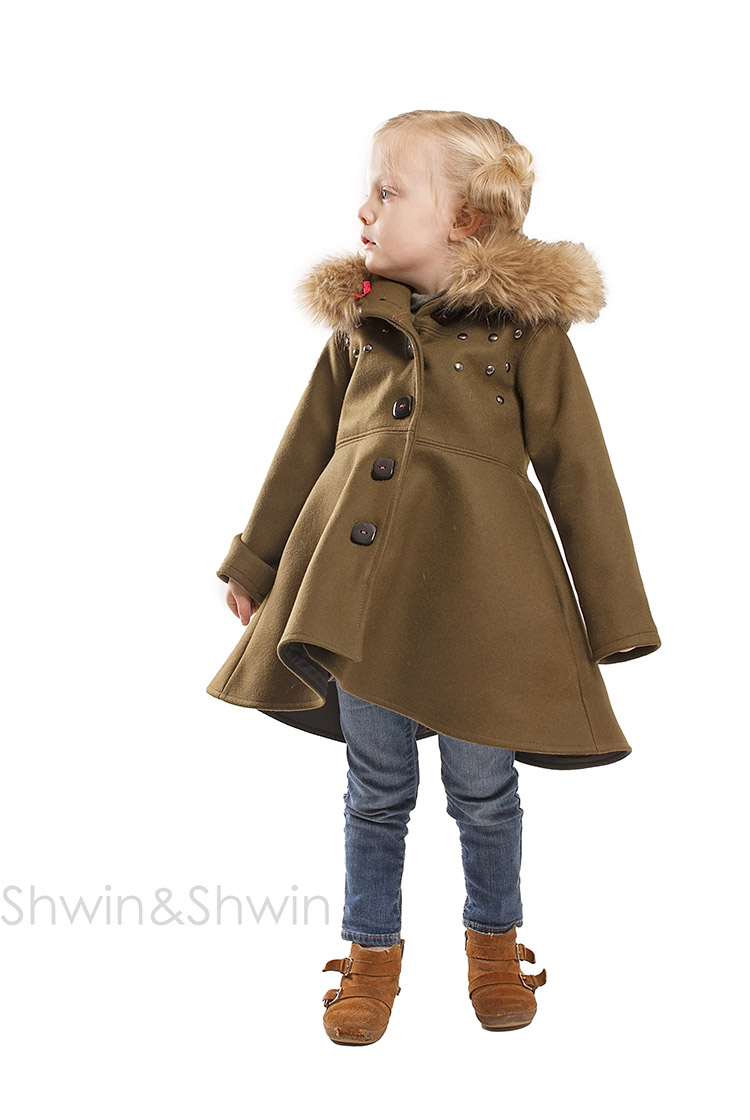 Making outerwear is one of my favorite things. My first few patterns were jackets, and typically I come out with a new coat or jacket pattern each year. However when I sat down to make this year's jacket I decided I really just wanted to make another Nina coat. (it was my favorite last year) However Penny wanted a hood, and pockets… so I added a hood and I seamed the skirt so I could add pockets.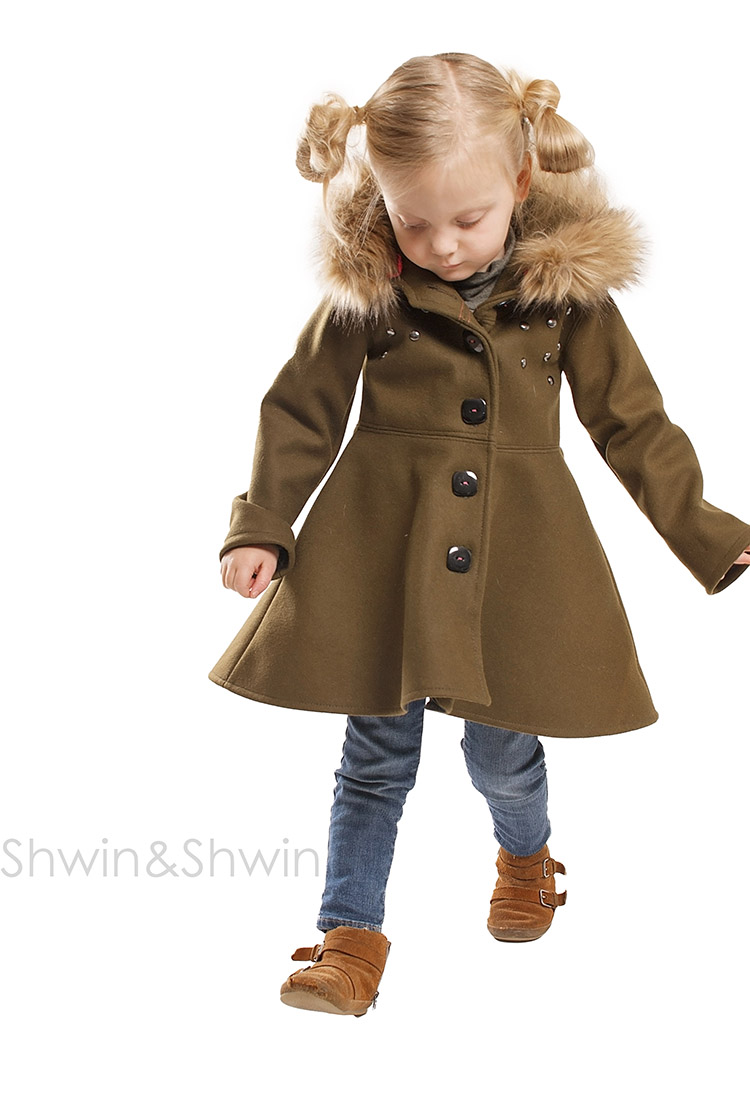 It made this quite possibly my most favorite jacket ever. The fur is a button on fir from her sister's old jacket. The jacket didn't fit her yet but she really wanted the fur so I sewed some buttons on to the new hood and we added the fur trim. We can transfer it later to the other jacket when we are done.
I made a hood pattern for the girl's coat (still working on the women's)
Girl's Nina Coat hood Pattern Add-On
You will need a little extra yardage for the hood instead of the collar
I used this army green wool for the coat which I am so in love with since it's an unexpected color for a girl, but we used pops of hot pink with the inside stitching, and bias trim around the facing. (it's also the color of the button band on the fur)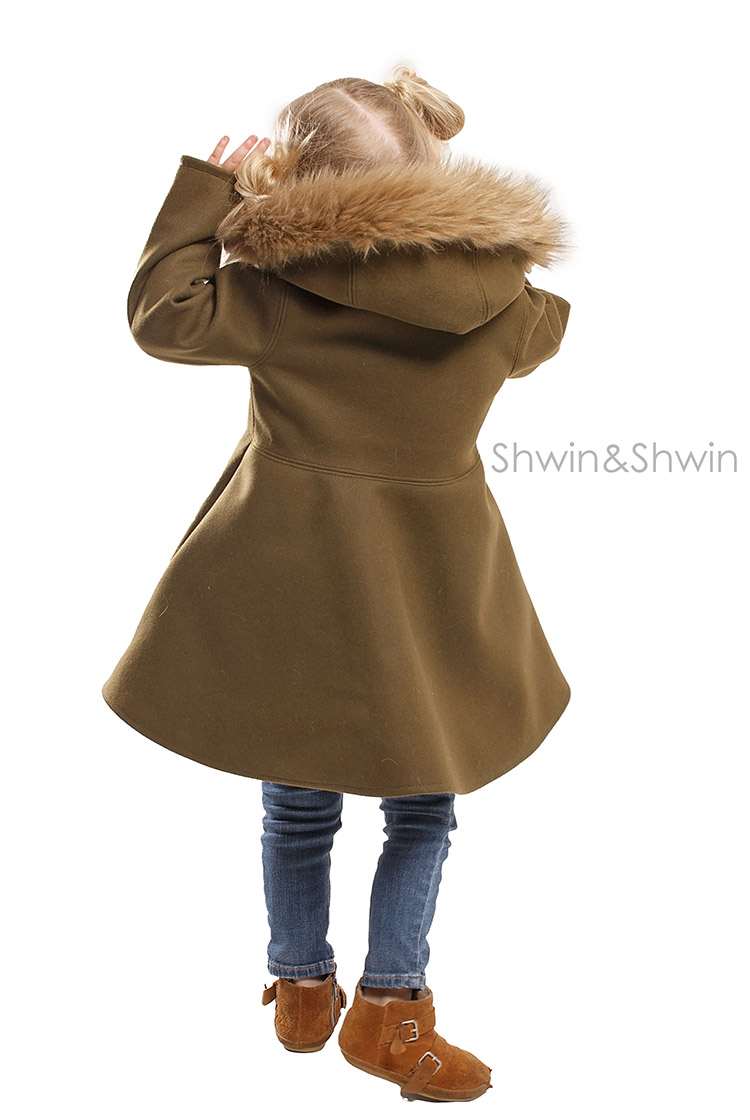 The Nina coat has such a feminine shape it handles the masculine color well.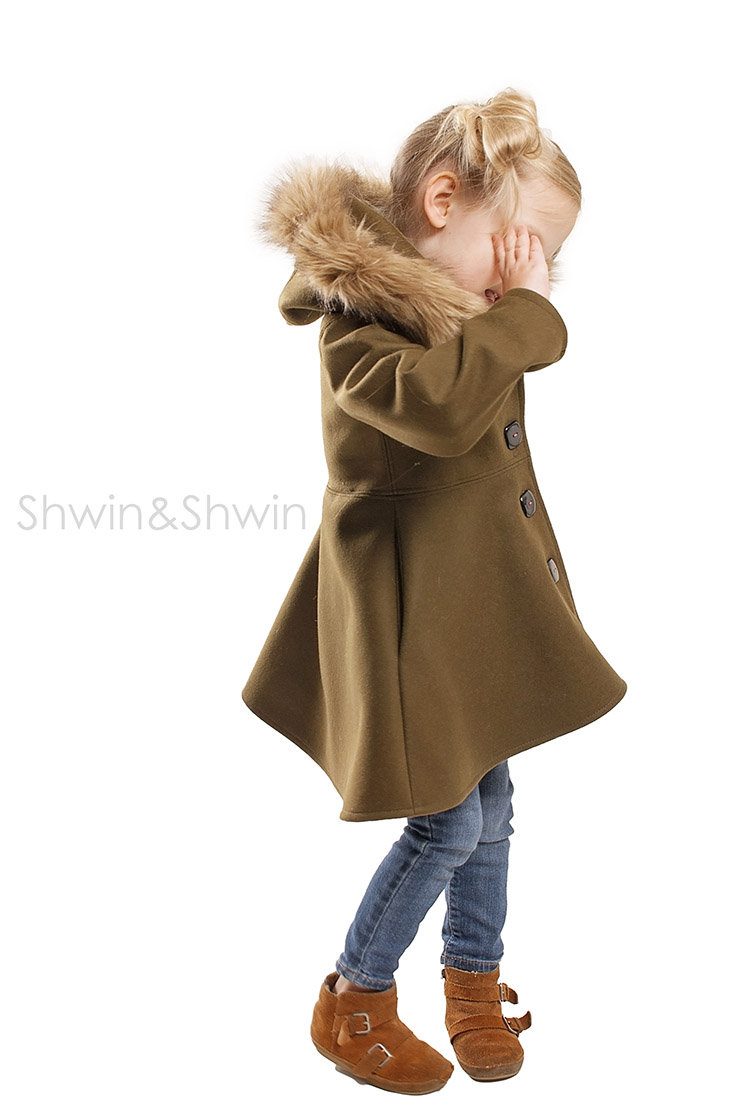 I cut the skirt piece in half and added seam allowance and in seam pockets (the women's Nina pattern includes instructions on how to do this)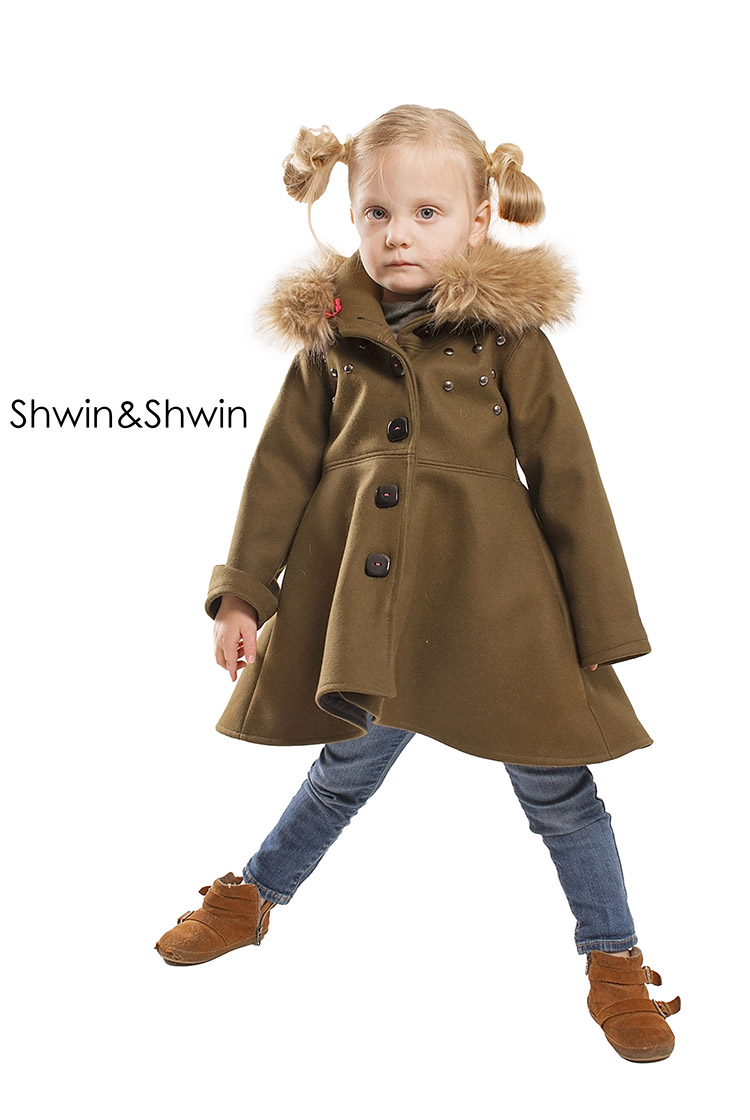 I also added some studs to the front shoulders for a little bling.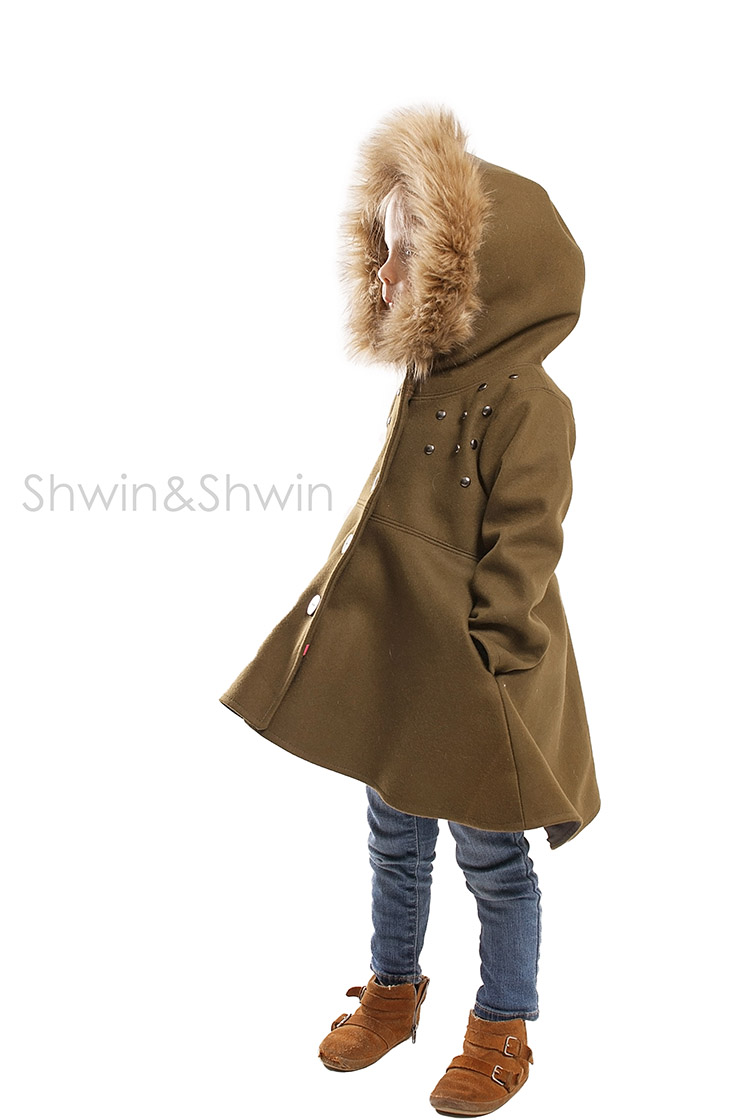 Penny loves her coat which keeps her super warm in our chilly weather and it makes me happy every time I see her wear it.