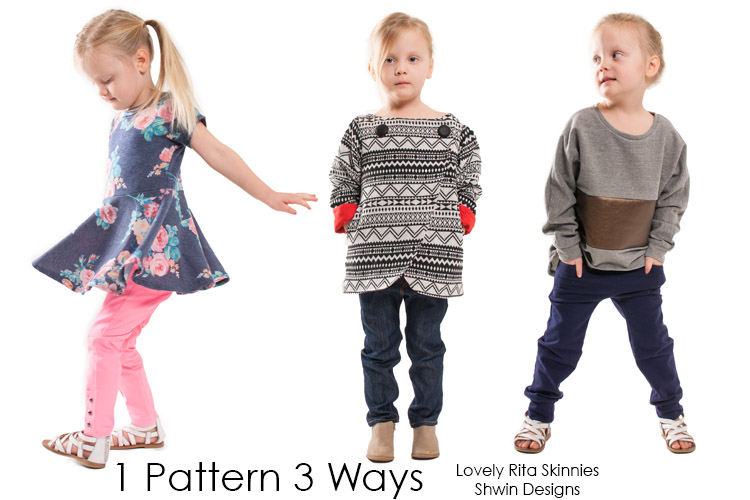 It's the new year. My favorite thing about setting goals for the new year is not only setting personal goals but sewing goals as well. This year one of the many goals I made was to sew up some of my first patterns again. As a pattern designer I am usually so busy with working on the next patterns and sewing up all the samples that it's nice sometimes to just go back and sew some of the old patterns. Sewing them up again reminds me how much I love them. This time I decided to make them in a few different ways to keep from getting bored and to show you how you can get even more out of a pattern. First up is the Lovely Rita Skinnies shown 3 ways.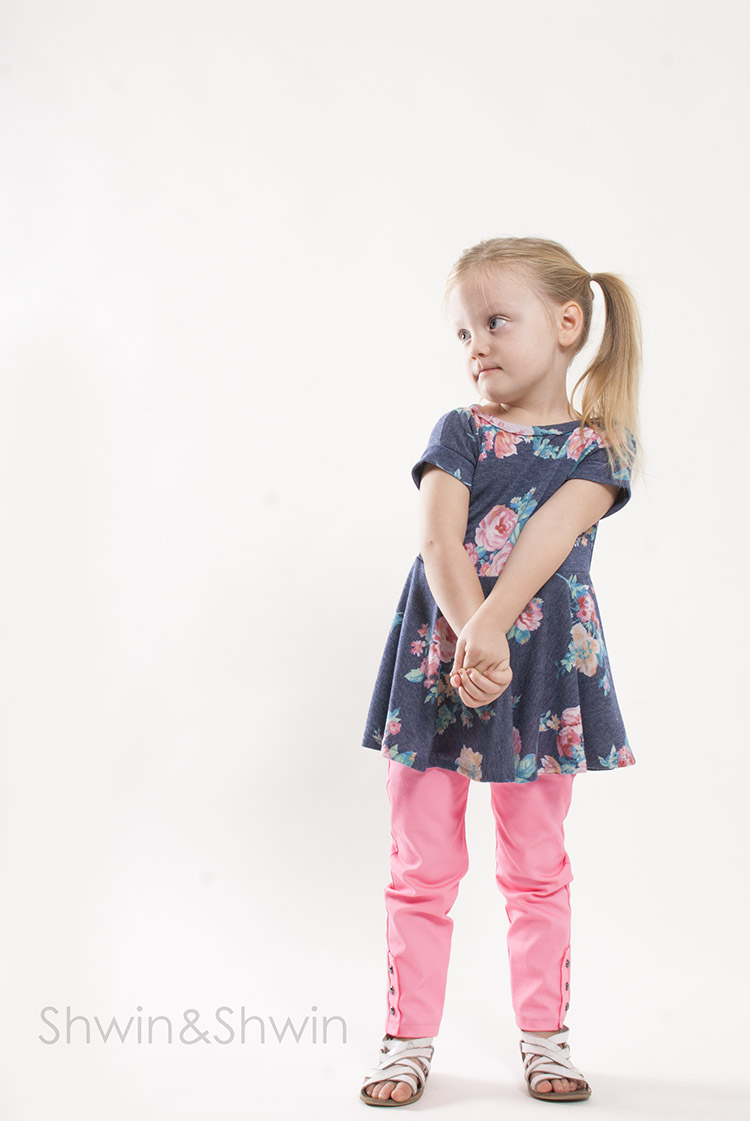 First up is this bright pink pair, (because sometimes I let Penny pick her fabrics) this pair is made following the pattern just as it is, with the button tabs.
Her measurements are  19″ waist    21″ Hip     38″ Height  She is 4 years old
This puts her at a size 12-18m with 3T length. However since I have moved on to sewing 2T for her recently for a little growing room I did 2T with 3T length. Especially since this fabric has virtually no stretch and the pattern is for stretch denim I am glad I went with the 2T even though they are loose, they fit really well especially since the waist is customizable with the elastic so we made that to fit her.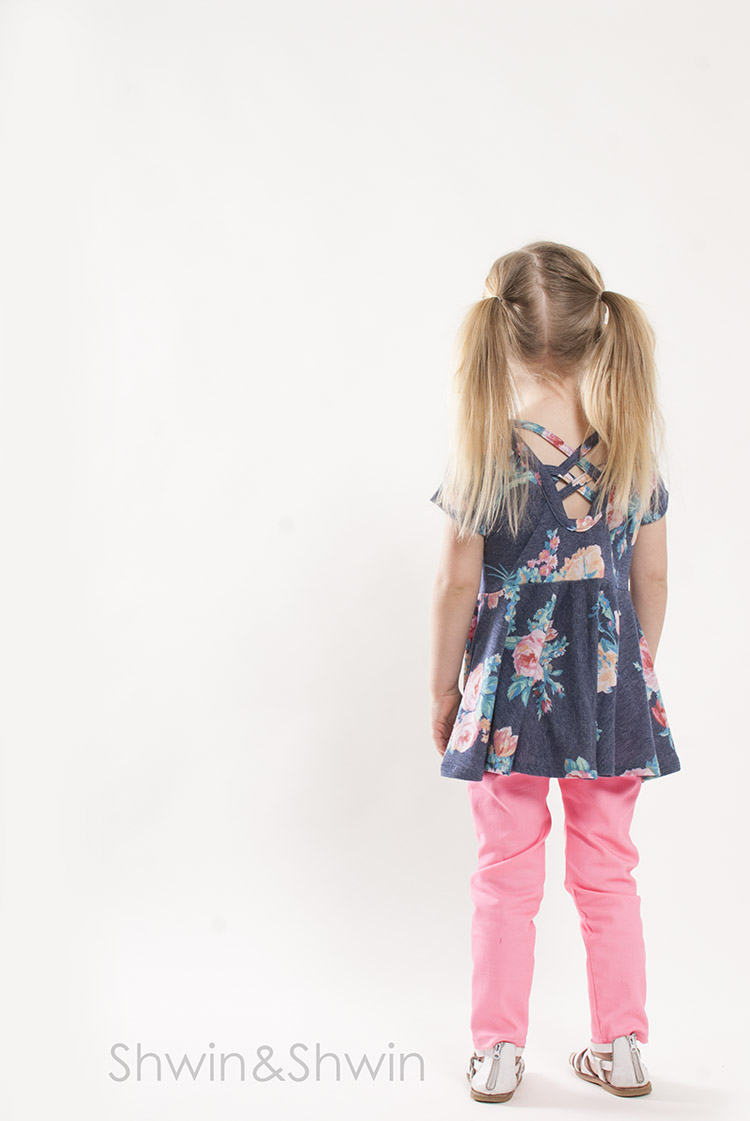 For the top I did a pattern mash up between the Penny Lane and the Holly. I used the top bodice and criss cross back from the Penny Lane with the skirt of the Holly (instead of the gathered skirt from the Penny Lane pattern) I love the way the top came out and going with the circle skirt made it even faster since there was nothing to gather.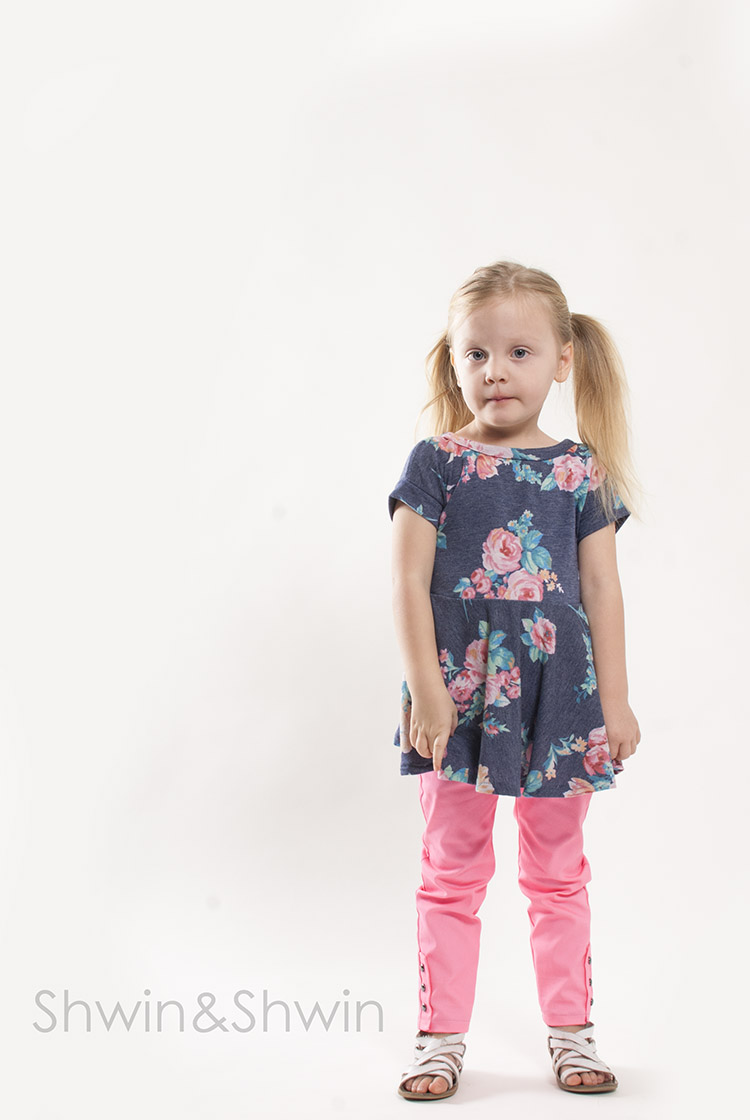 Penny is super please with her outfit as well, she may have refused to take the pants off and squeals with excitement when she wears them.
Patterns:
Fabric:
Floral French Terry from So Sew English
Pink Denim (from my stash purchased long ago)
Sandals from Zara