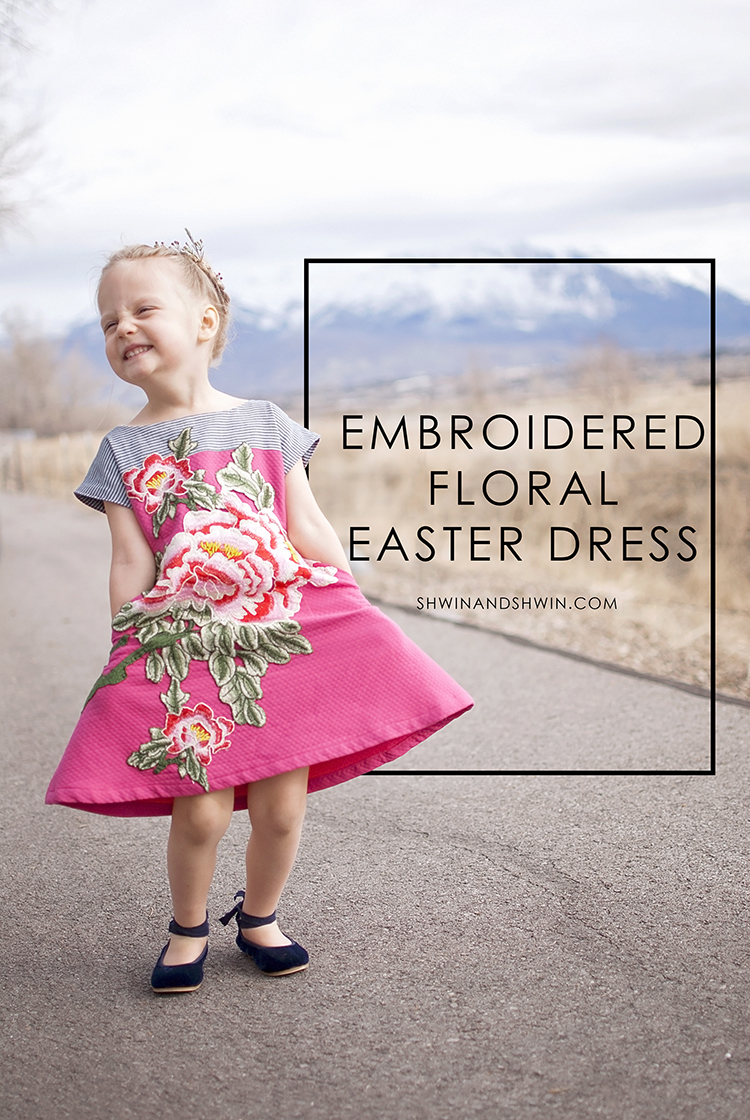 I already shared Abbey's Easter dress with embroidered floral appliqué. (you can see that here) I usually like making matching dresses for the girls for Easter, but this year I decided I wanted to make them coordinate but not match. So Penny got a dress that was a little more age friendly for her since the embroidery appliqué is not 3D like it is for her sister.
For the dress it's a new pattern I have been working on and I color blocked the top so I could add a touch of stripes so it would coordinate with Abbey's even more. Even though there are a few modifications I still have to make to the dress, I love the way it turned out with the floral appliqué which was big enough to take up most the dress.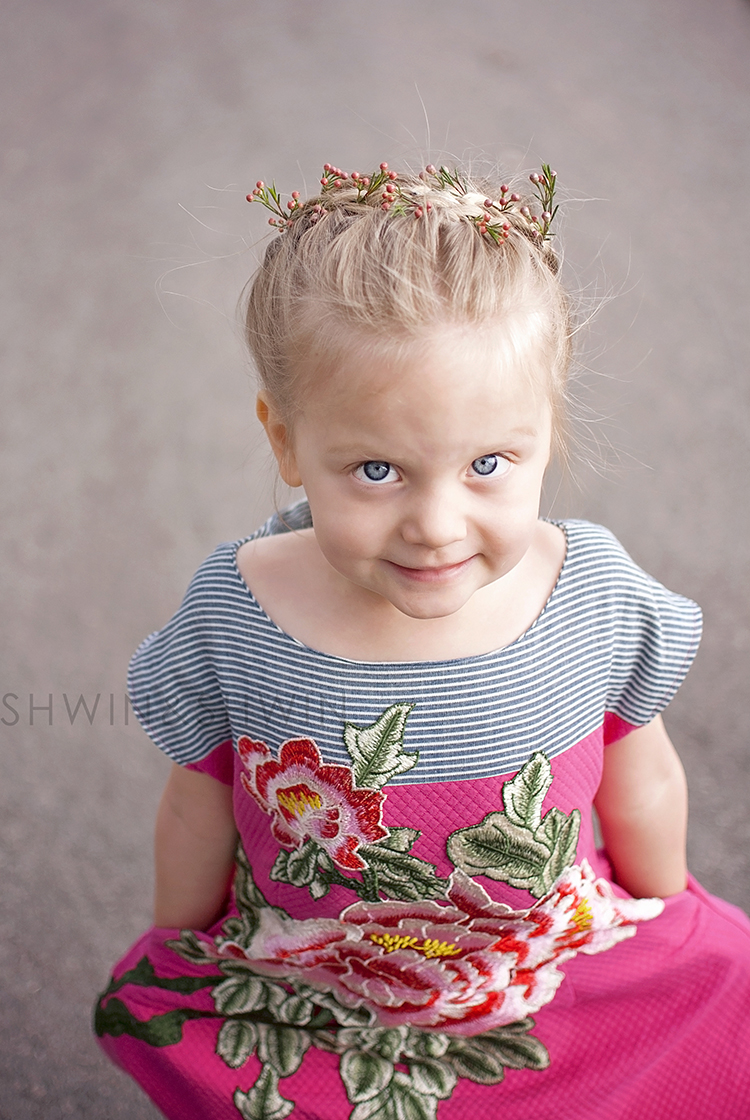 Because this appliqué is flat I used some wonder under to help stick it to the dress before I hand stitched around all the edges. That made it really easy to keep it in place without getting stuck with pins.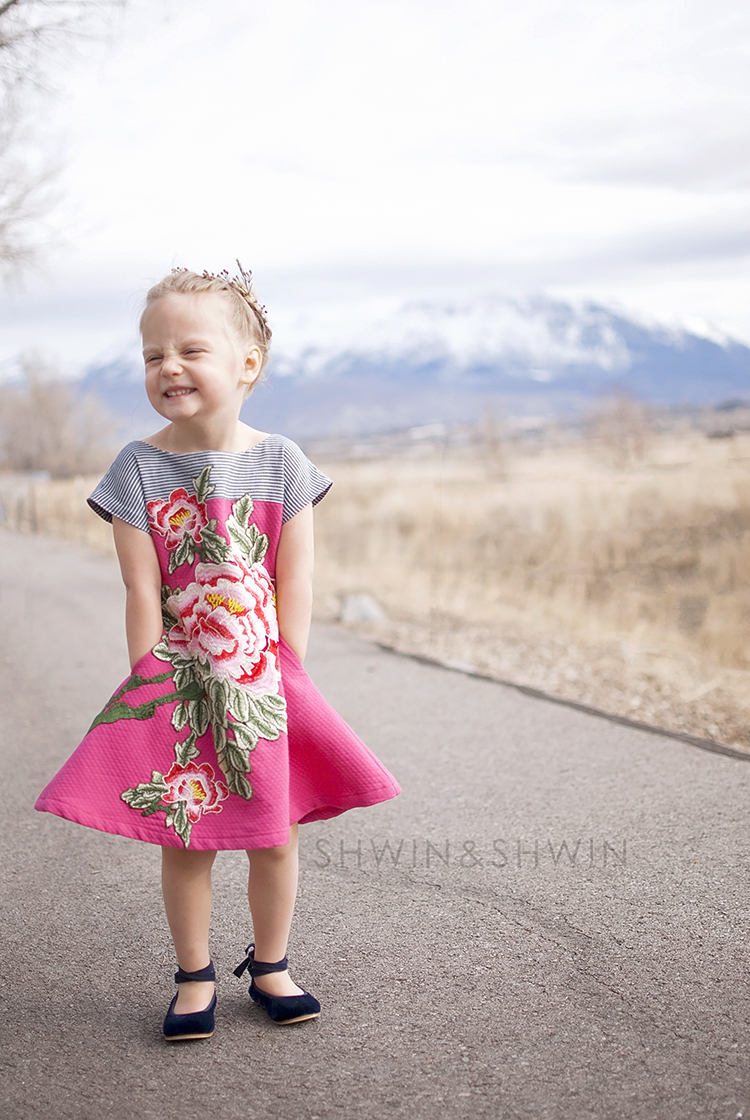 I really love the appliqué it has so much detail and is such a great quality. I love how these floral appliqués took fairly basic dresses to a real show stopping look and they were so easy (although a little time consuming) to use.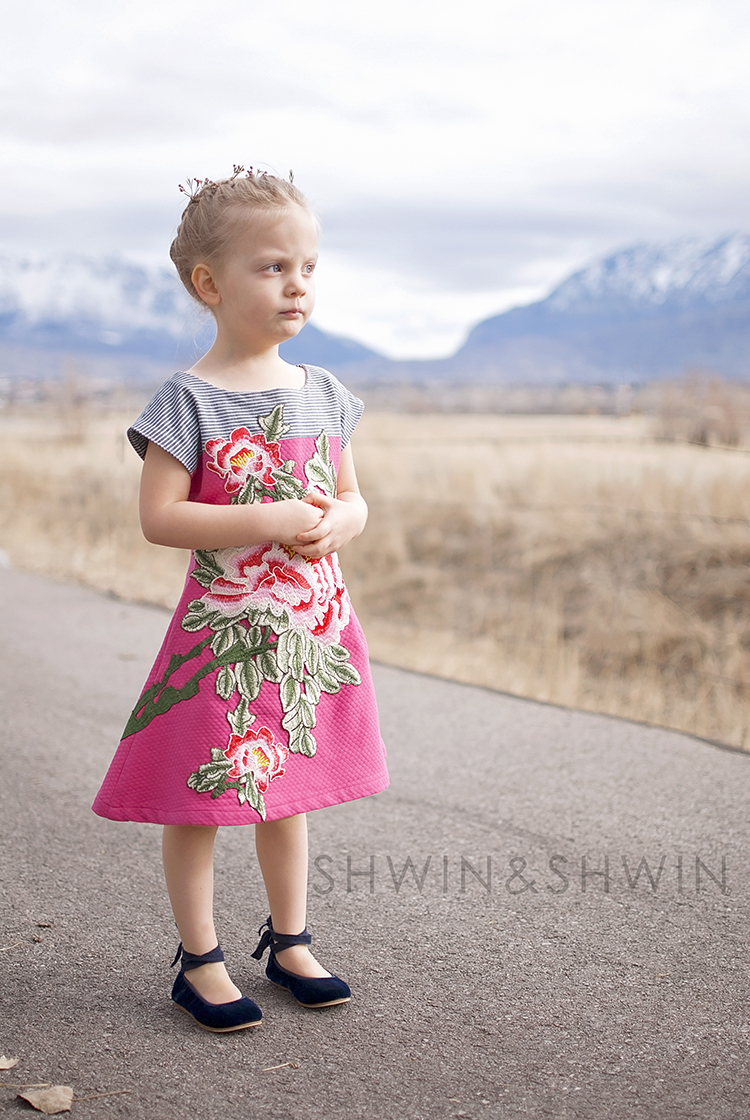 I can't wait to finish up the pattern for this dress. Simple clean lines are my favorite.
Pattern: Coming soon from Shwin Designs
Floral Appliqué: From Shine Trim
Shoes: Lace up Ballet flats (from ZARA)