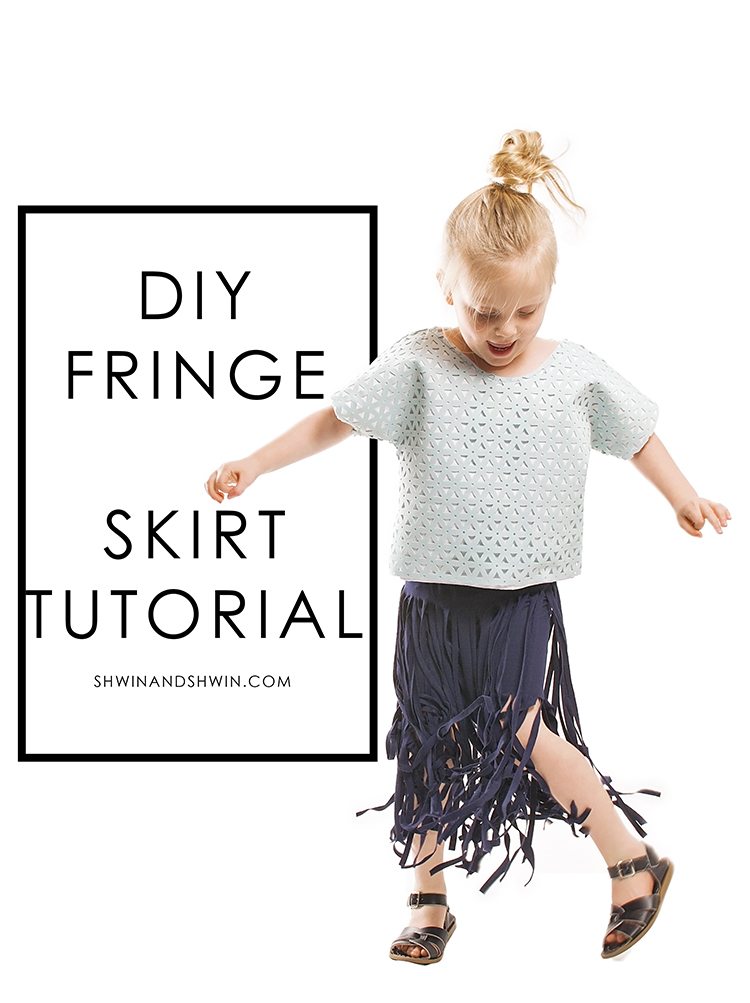 Today I am sharing a DIY fringe skirt tutorial. I LOVE fringe. It's a trend I am not yet ready to see go. The best part about wearing fringe is having it dance, which gives you a reason to dance. I had been wanting to make this fringe shirt for a while, and I am so glad I finally did.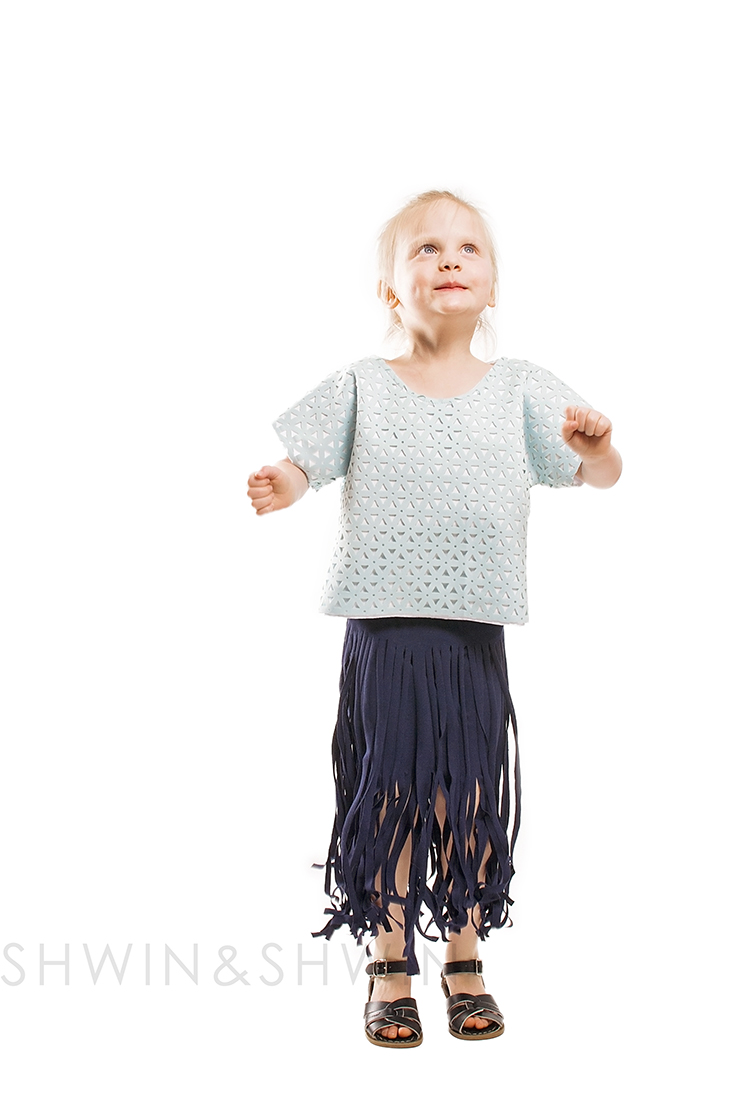 The double layered knit skirt offers plenty of coverage while having a lot of movement.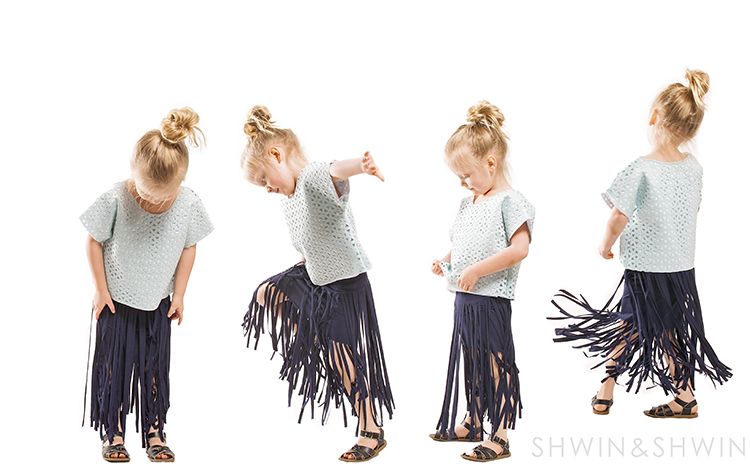 I used a double brushed poly for this skirt so its super soft fringe, however most any knit fabric will work just fine. You want something with good stretch so it's comfortable to wear. Knits don't fray which make them great for the fringe, however some knits curl up, shed, or stretch out too much when cut thin; so not all knits will work well but you should be good with most.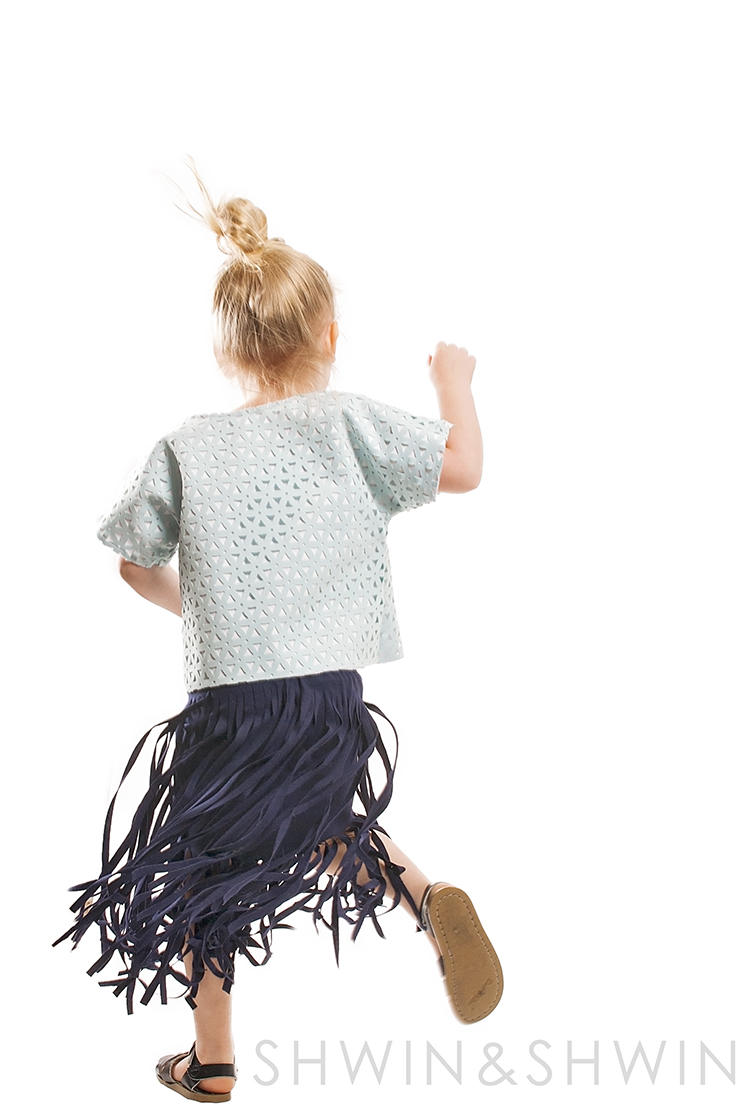 You will need: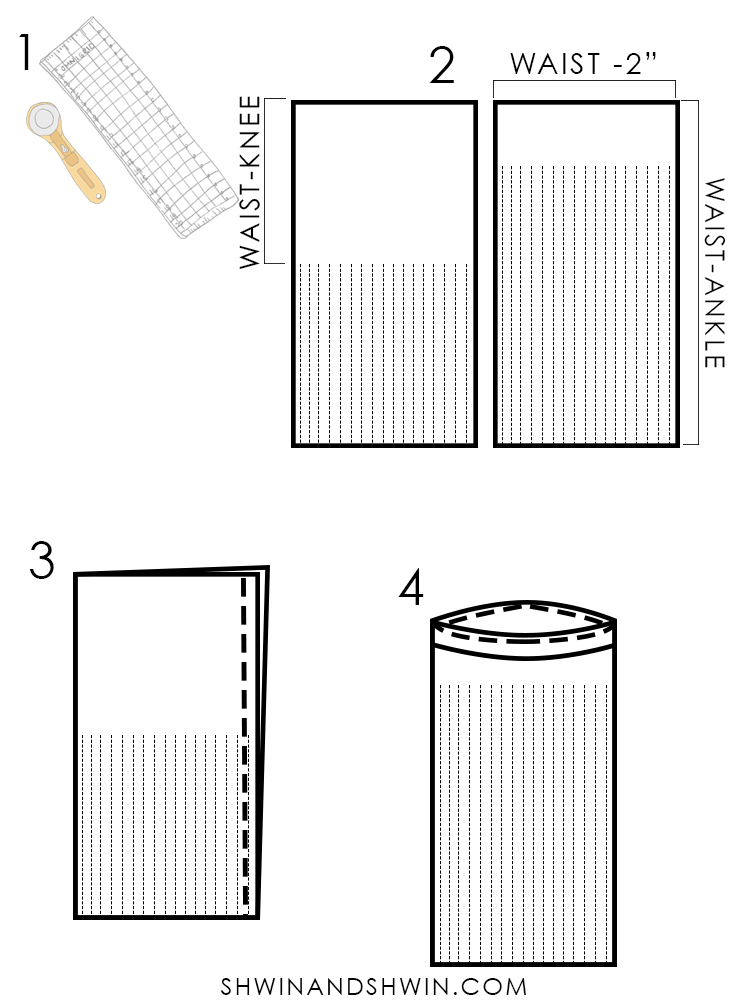 You will need a rotary cutter and ruler to make the fringe. You could cut it with regular scissors but a rotary cutter is 100 times easier to use.
Cut 2 rectangles for the skirt. The width is your waist (or hip which ever is wider) minus 2″, the length is from waist to ankle (or to the length you want the fringe to hang) Then to cut the fringe mark the waist to knee length on the first rectangle and cut only up to that point. Make each fringe about 1/4″ wide. For the second rectangle, mark 4″ from the top and then cut the fringe up to that point.
Place the long fringe piece over the shorter fringe piece. Then fold so right sides are together, and sew down the side.
Turn skirt right side out. Make an elastic band that is just smaller than your waist. Place the elastic around the top of the skirt, while stretching sew the elastic to the skirt. Then flip the elastic towards the inside and sew it in place, again stretching while sewing.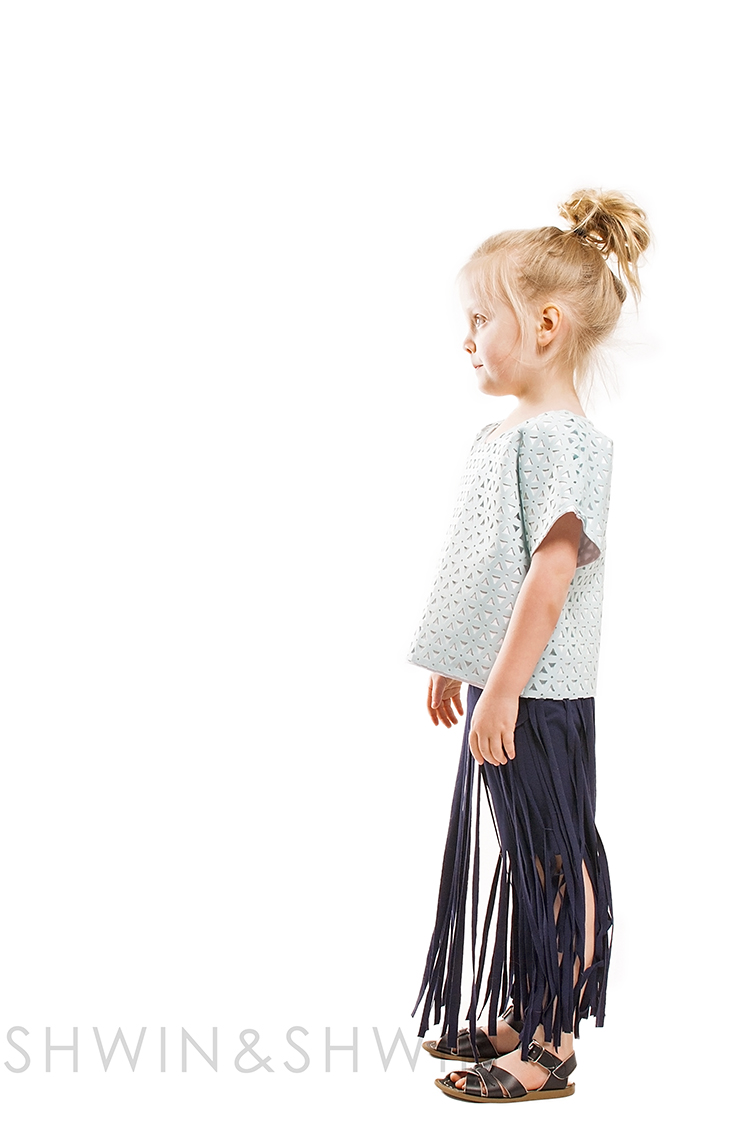 That's all there is to it. For the top I made an Apple Loungewear top, I cut the sleeves short and left of the neck band. I made the straight waist version and cut it just a little shorter than usual.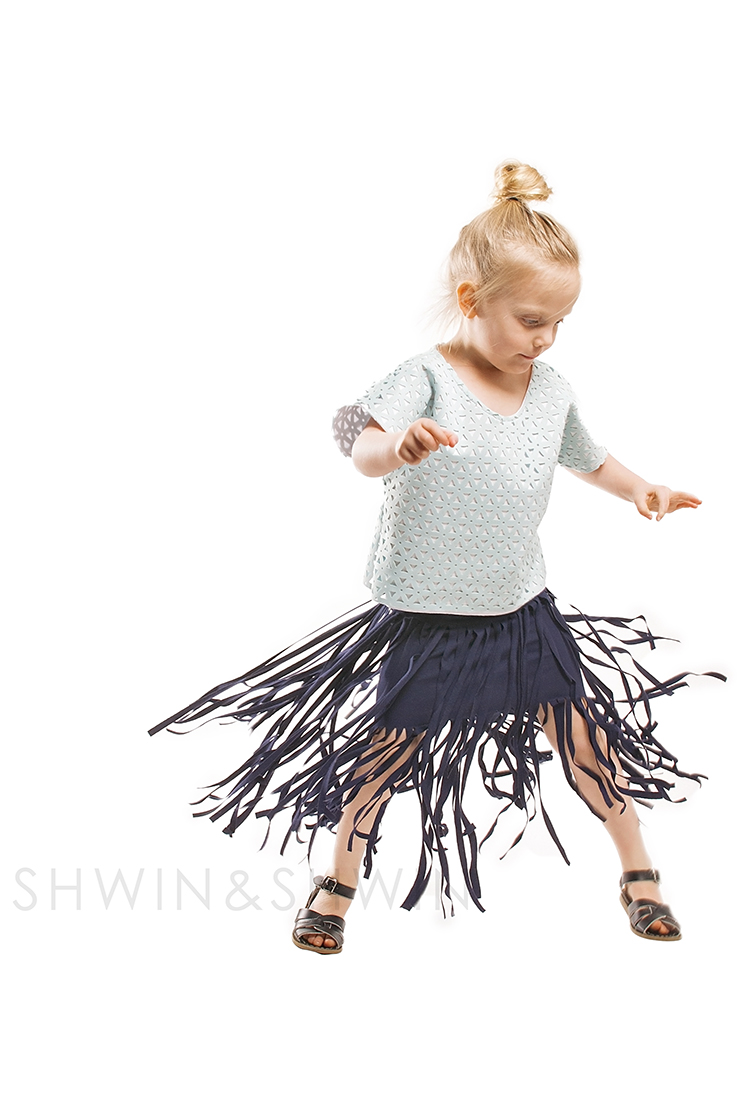 The fabric for the top is a laser cut neoprene that I lined in a white knit. I love the lace look of the neoprene.