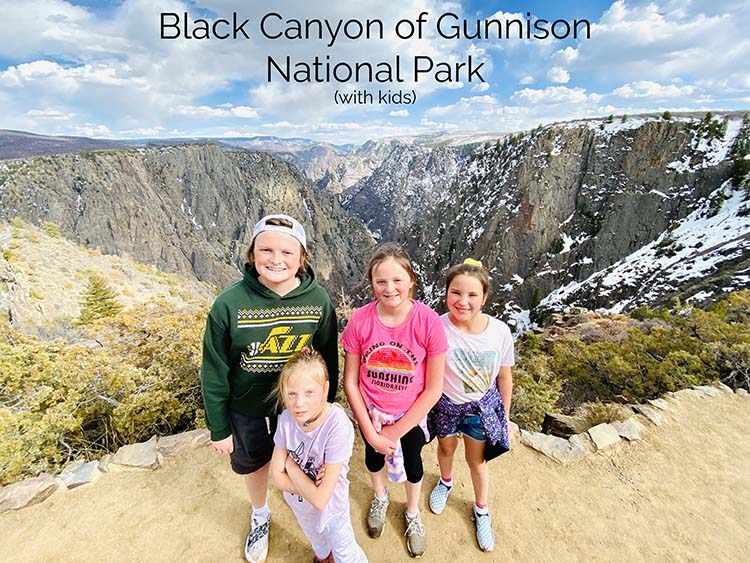 Black Canyon of Gunnison National Park Visited April 4 2021
Black Canyon of Gunnison is one of those hidden gems. Out in the middle of nowhere in CO, there is a stunning black rock canyon. We have gone twice now to see this beautiful park. (it is on the way to the Great Sand Dunes NP) Both visits once in the spring and once in the fall snow was an issue, so our trails were limited but we were also about the only people in the park which is always a bonus for us.
Where we stayed
We stayed in Montrose CO, a small town just outside the park (maybe about 20 min) There are quite a few decent hotels in the area (mostly chains) which is nice so it wasn't just limited to old Motels like some of these small towns near the parks.
What we visited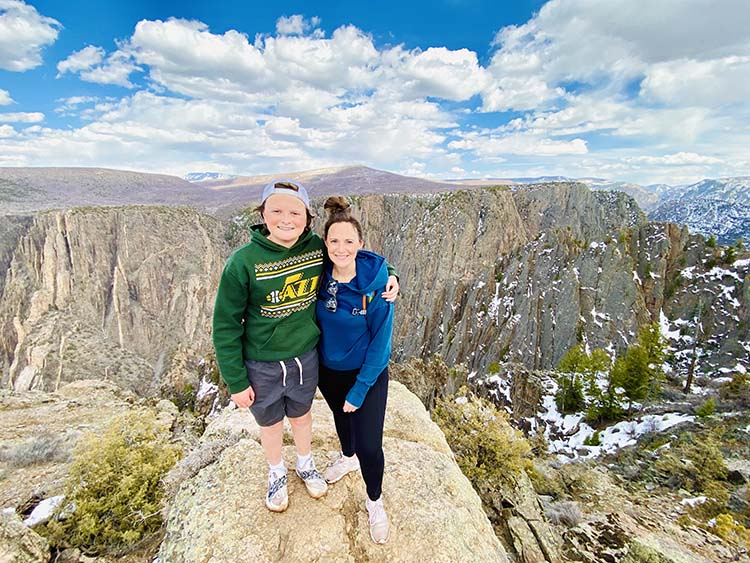 Gunnison Point
At the visitors center there are several trails, we started out on one and met quite a bit of snow and mud and turned back. (kids slipping in snow isn't worth it adults would probably be fine) However we were able to take the small trail out to Gunnison Point which is breathtaking views of the canyon and the river below.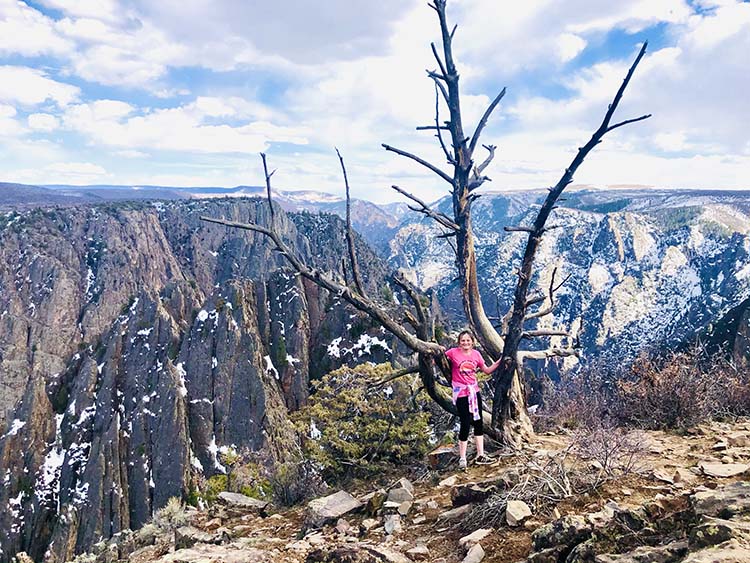 Rim Rock Trail
This ended up being the trail that to our surprise had almost no snow on it compared to the others which still had maybe a foot of snow. The trail wanders along the rim on the canyon with beautiful views, a few places for the kids to climb and explore. We saw several little creatures and they all enjoyed that.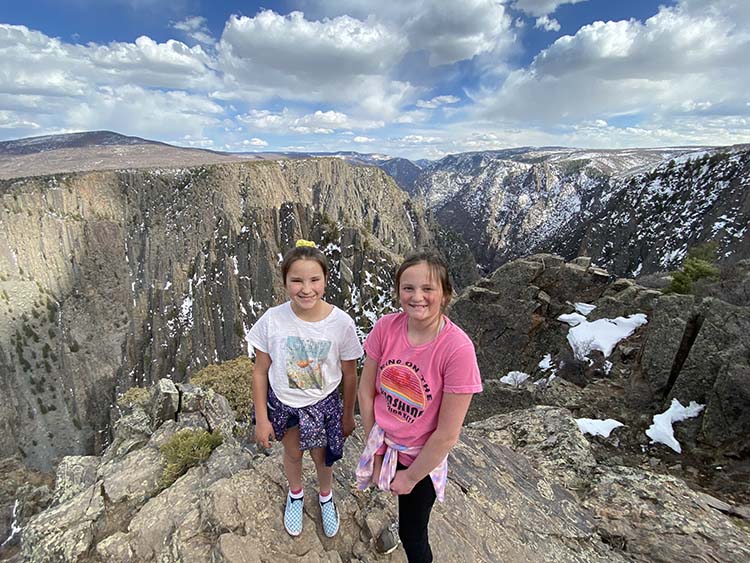 There are benches along the trail so you can stop and rest if you like, or just take in the beauty. Also every few feet you walk you will want to snap another picture.