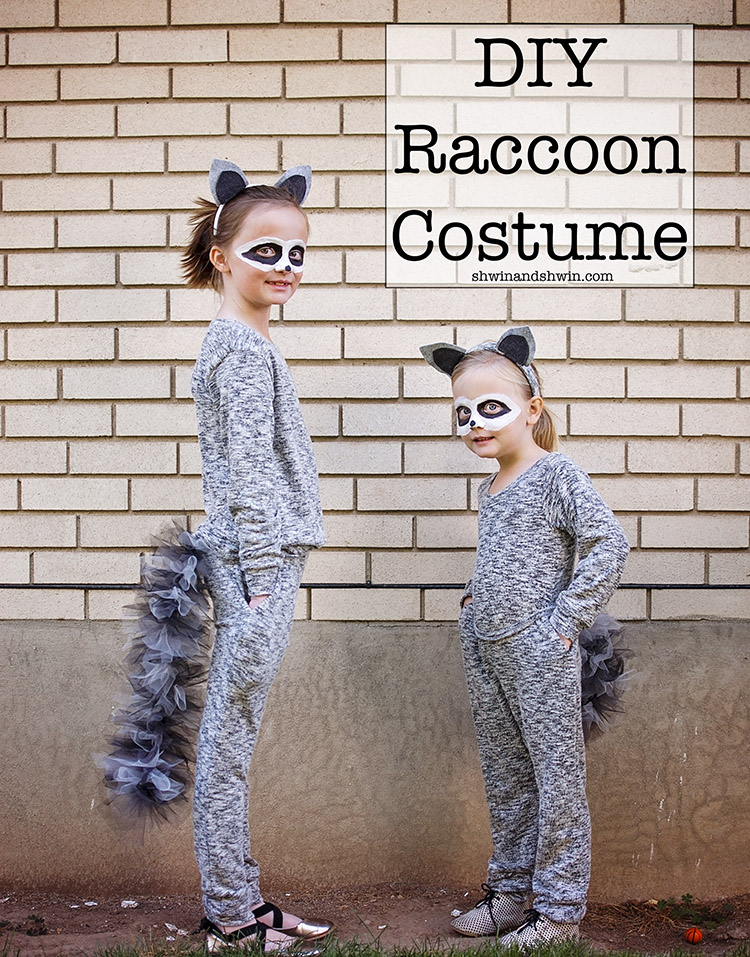 When my daughters requested multiple halloween costumes this year (mainly because they wanted to match when they trick or treat together) I told them I would make a second halloween costume only if the pieces could be worn again for daily wear. It should just be my general rule of thumb since I love making a halloween costume but I love it even more when it will be worn more than just one day out of the year.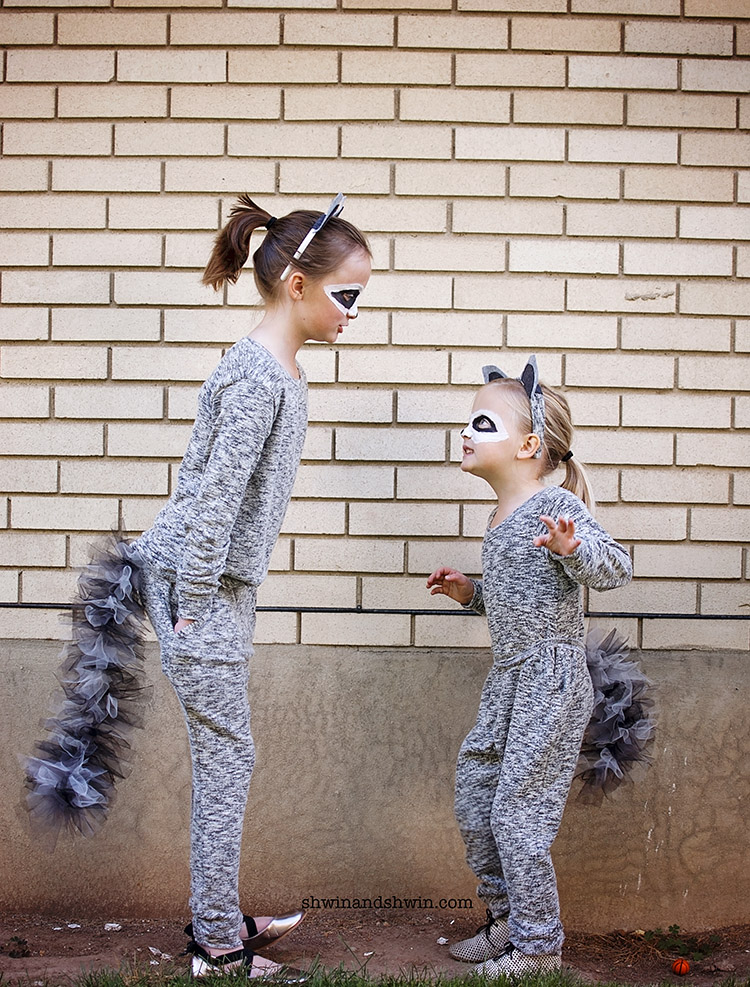 For these Raccoon costumes I made both girls outfits from a cozy marble sweater knit.
For my older daughter I used the Lennon Tee Pattern for her top, and the Ivory Leggings Pattern (sized up one size for a looser fit and I added inseam pockets)
For my younger daughter I made her romper using the Magil&Lil Romper Pattern. The only change I made was raising the back neckline up to the marking on the pattern for the back strap. I thought it would be a little warmer this way and it could still slip on and off easily.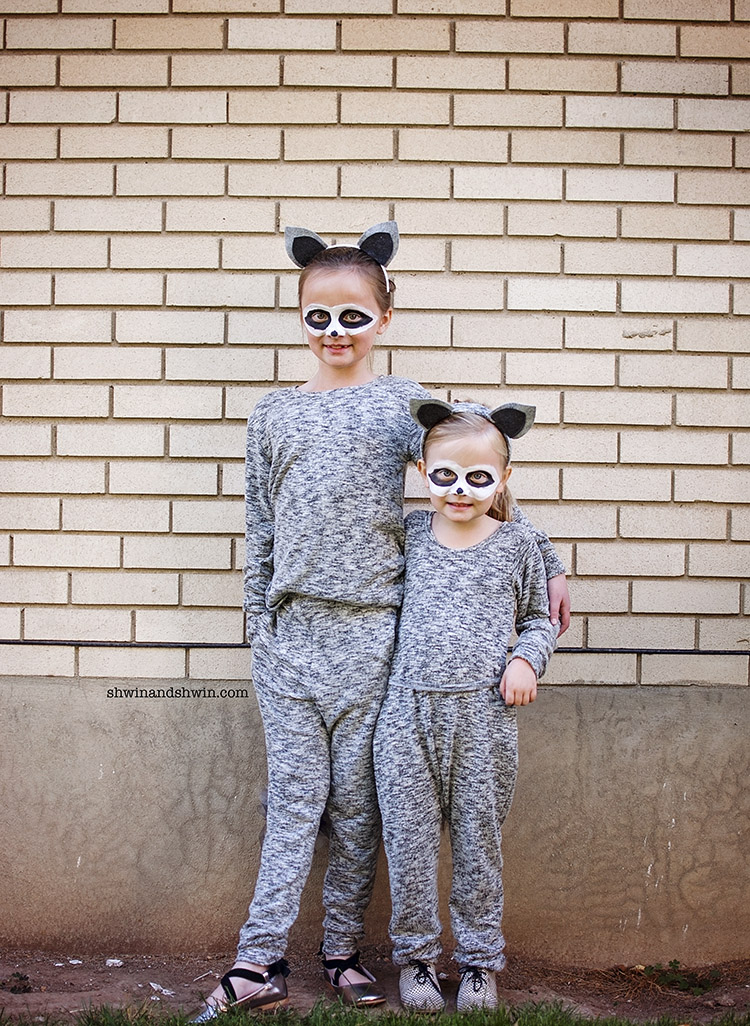 For the ears, I cut out some ear shapes from felt, and hot glued them to a headband.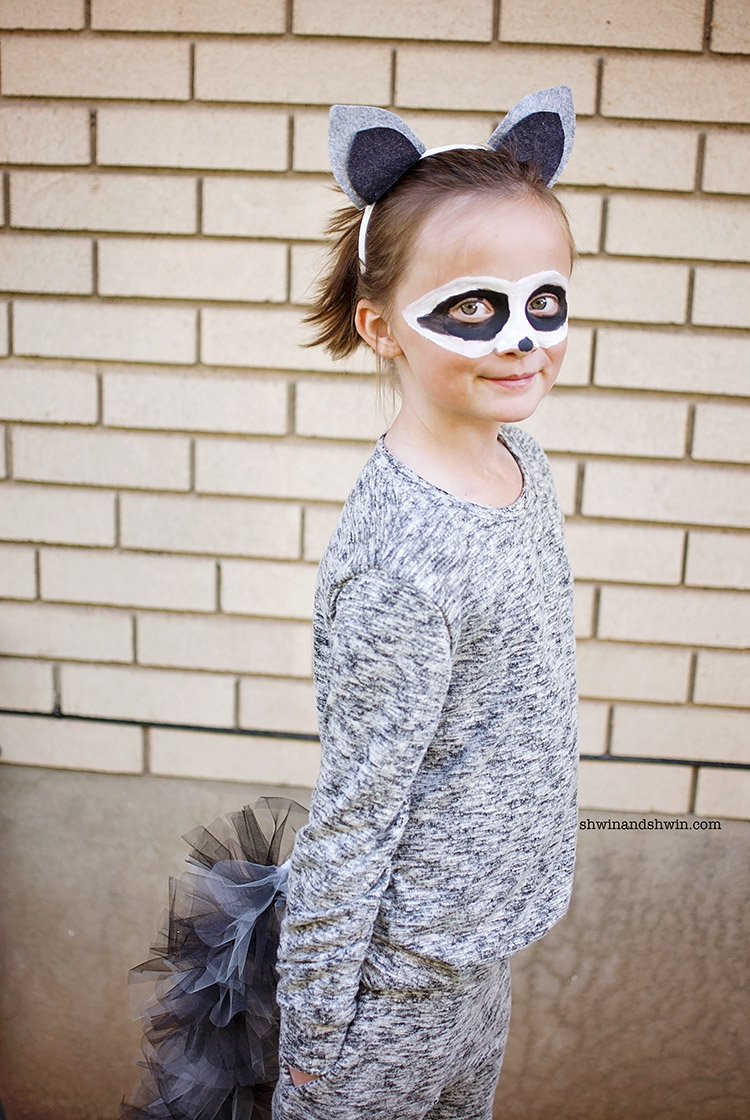 The face paint was simple, I outlined in white and then filled in the black around the eyes and a dot on the nose.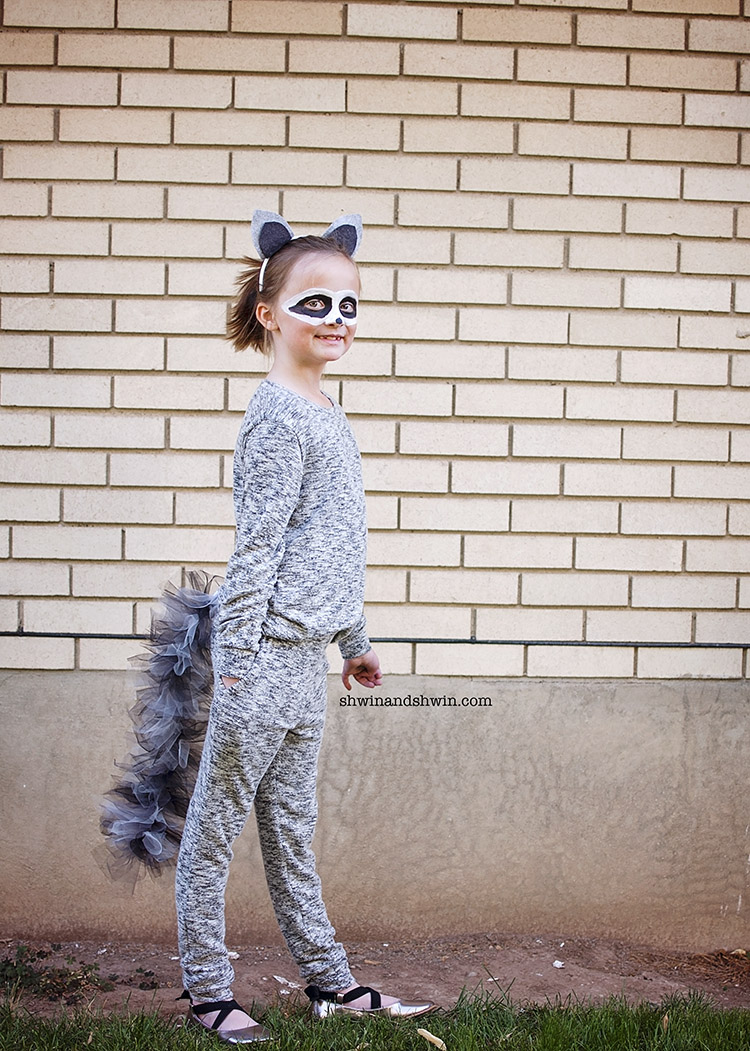 Lastly, my favorite part. The tail. I used pipe cleaner (1 for my younger daughter and 2 connected together for my older daughter) Then I cut 3″ wide 7″ long strips of tulle using black, gray, and white. I simply tied the strips to the pipe cleaner in a simple knot alternating colors so it looks fluffy and striped. Then I attached the tail to a waistband. I made the waist band from the same sweater knit so it would blend into the costume and be comfortable to wear. You could also use elastic.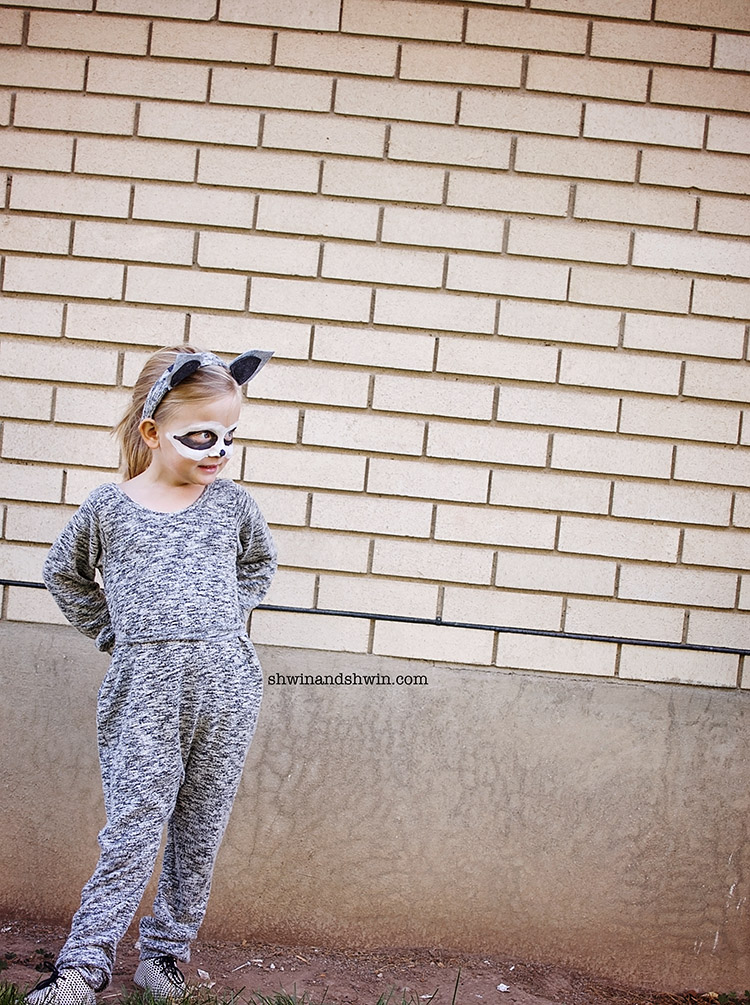 The girls are thrilled with how comfortable their costumes are and they have already started wearing the pieces on their own.