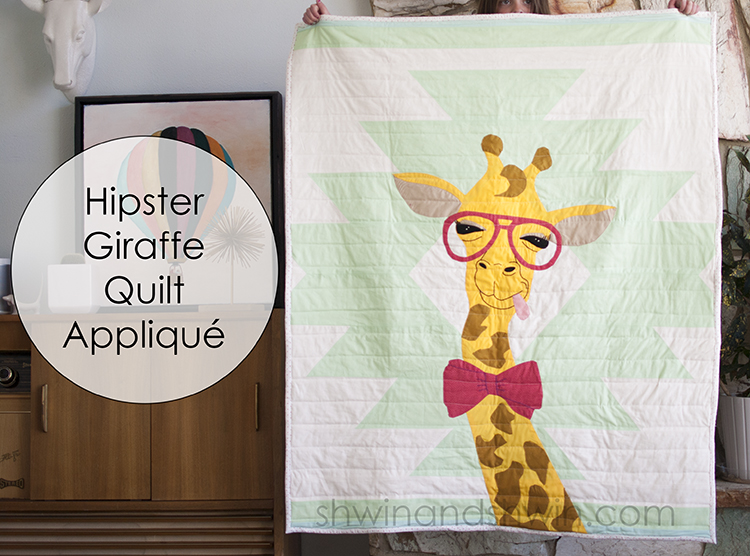 I am addicted to making these appliqué quilts. Which is good since my kids have all requested new quilts. I also love having spare quilts hanging around so I have a quick baby gift to grab when someone is having a baby. Making these as crib size blankets make great lap quilts or the perfect baby size quilt. They are also really quick to sew that way and I have them done from start to finish after about 5 hours of work (usually 2 days)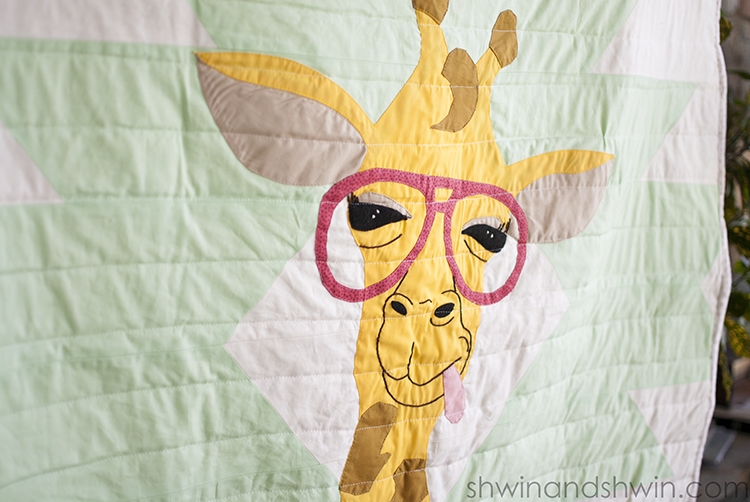 For the giraffe I made a tribal print for the backing which I hope to share soon as a pattern I just want to adjust a few things. I like how it mixed things up a little from my typical "go-to" which is just striped. You could also just use straight yardage as the background.
You can find the template for this Hipster Giraffe in my pattern shop here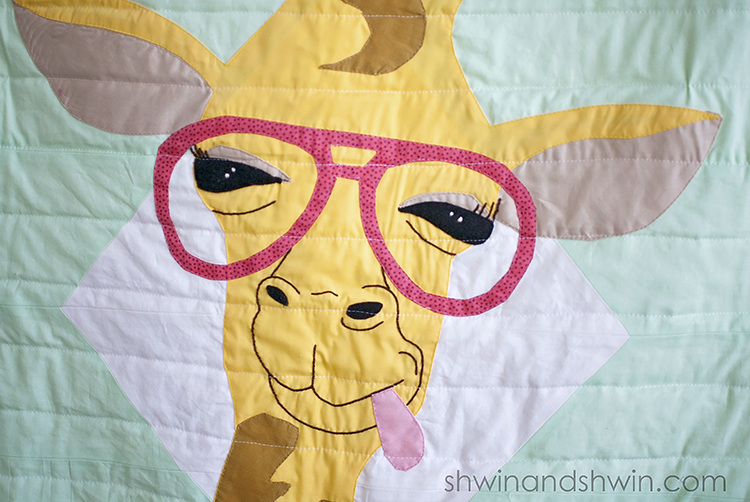 For the facial details I embroidered the lines using a whipped back stitch I love the impact of the clean lines that pop and really show of the details.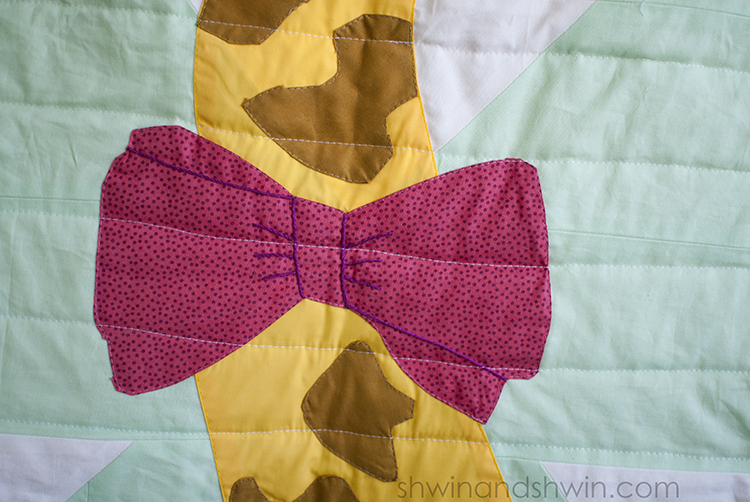 I also embroidered the details on the bow tie.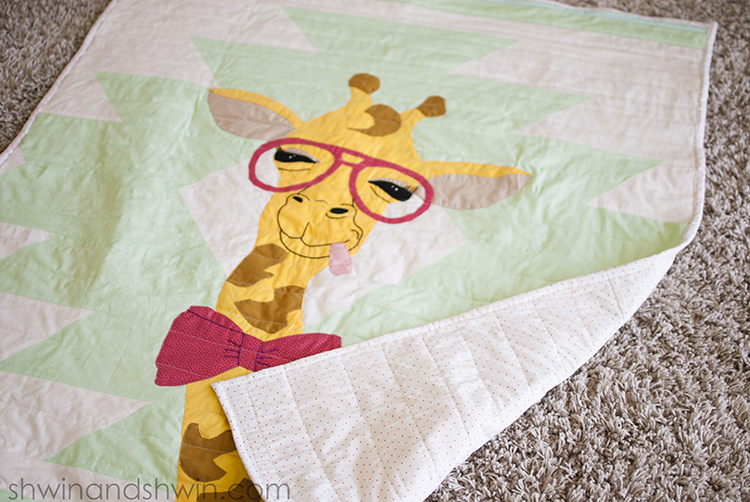 To make the quilting process even quicker, I did a self binding, so I just folded the edges and then stitched them down. It made it so quick and easy.