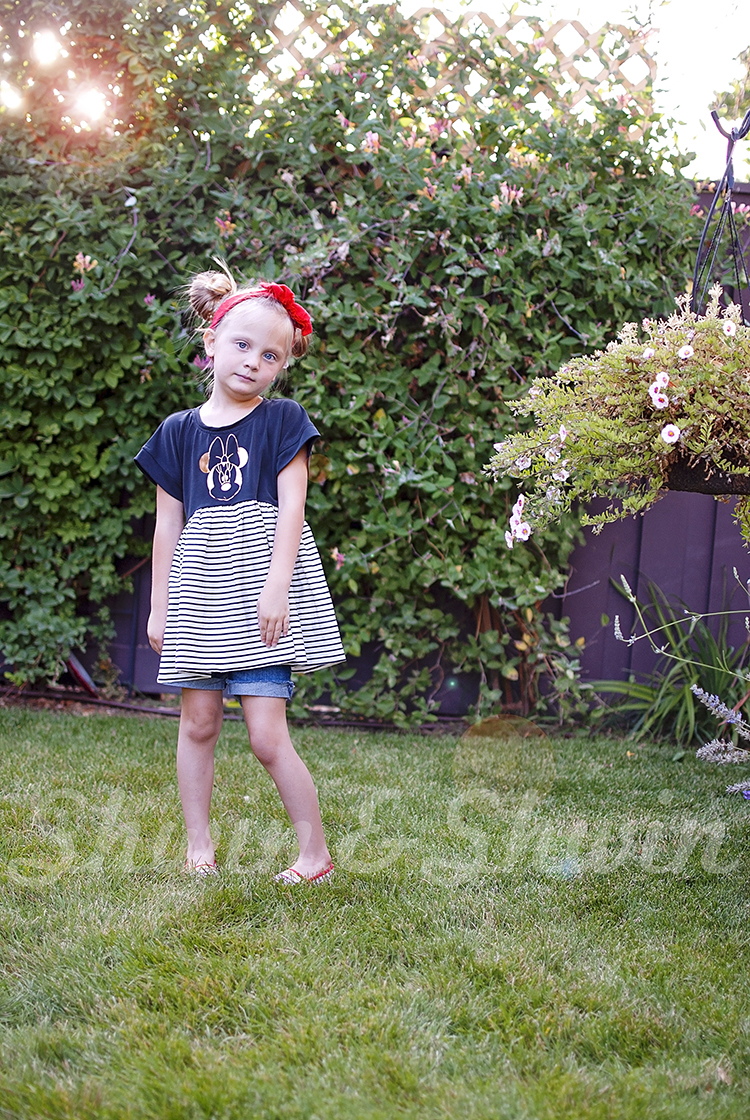 We are planning another Disney trip coming up. Naturally they needed some new clothes for the trip. I love to make Disney themed clothing for my kids, especially when it's a style they can wear over and over and not just the one day we are at the park.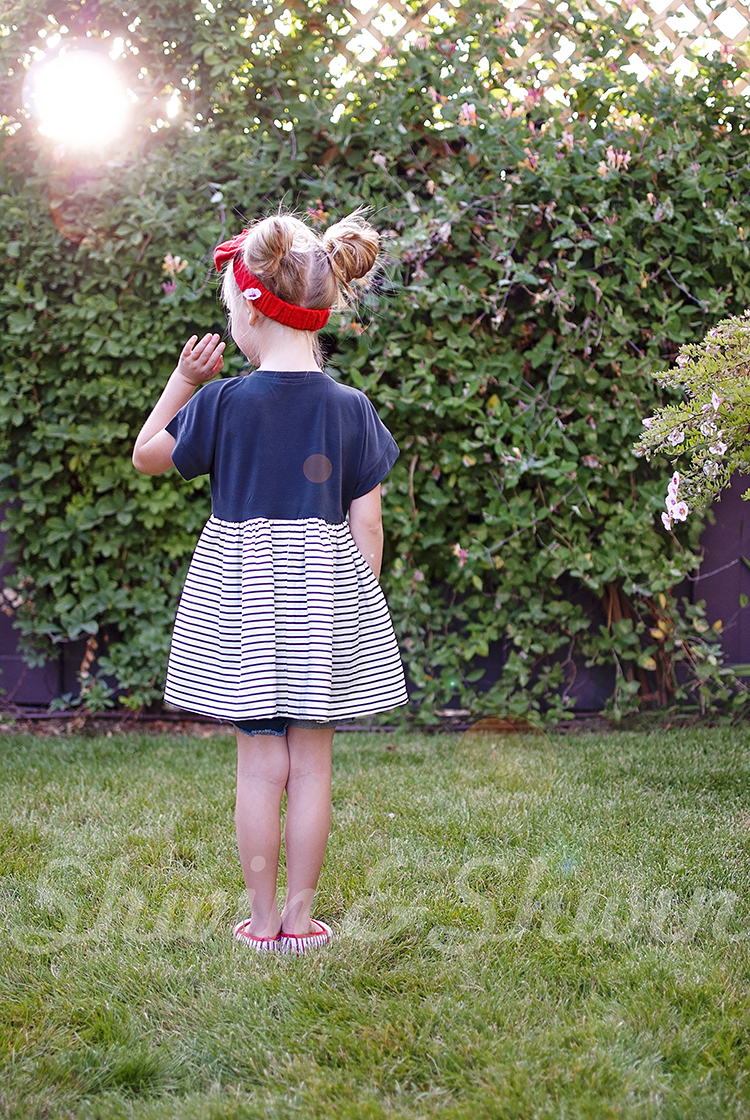 I used the Mona Top Pattern to make this cute top.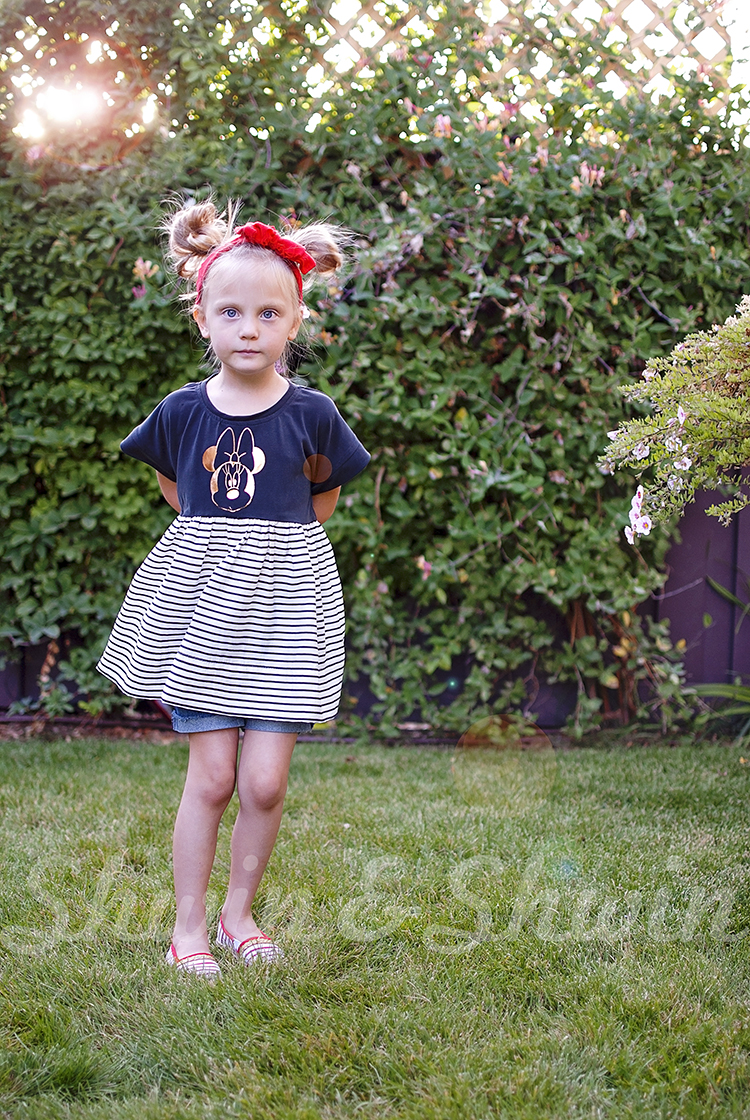 Then I made a Minnie Mouse cut file for my silhouette and added a metallic gold Minnie Face to the front.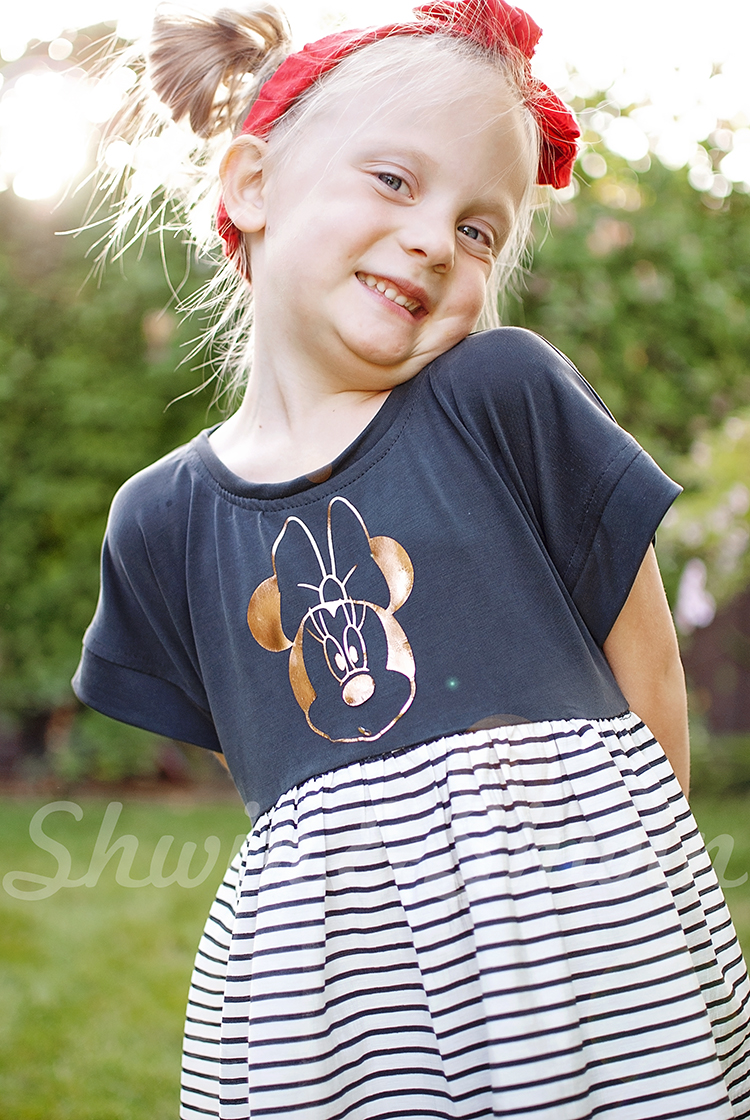 Penny LOVES how it turned out. I used a super lightweight tissue knit for the bodice and a light weight semi sheer cotton lawn for the skirt. So the top is super lightweight and breathable. Perfect for a day at Disney.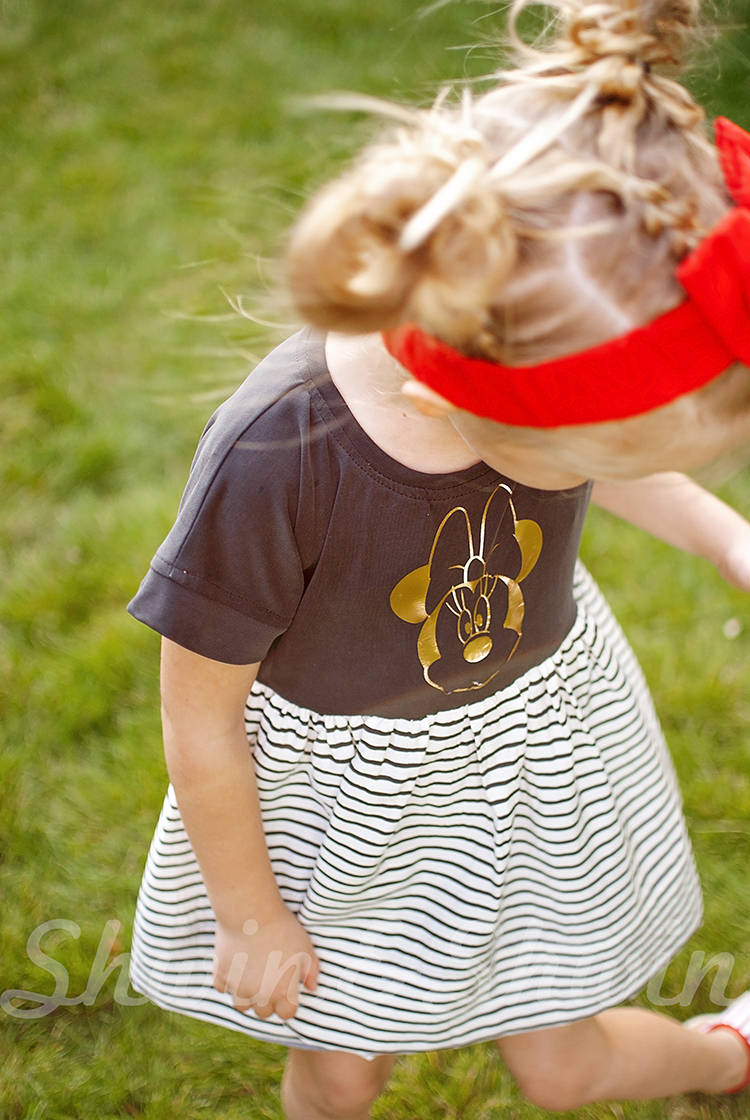 I have made the files available for download. The Download includes a Studio File, PDF and JPG
Download by clicking below:
I used a mix of different iron on vinyls (you can find some here)  
I cut them by using my silhouette program. You can get a silhouette here
I have had the silhouette for years and love it, but I also made the files available as PDF files so you can use them with a cricut or another machine.
You could also just download them print them and cut them out by hand although the machines will really save you.