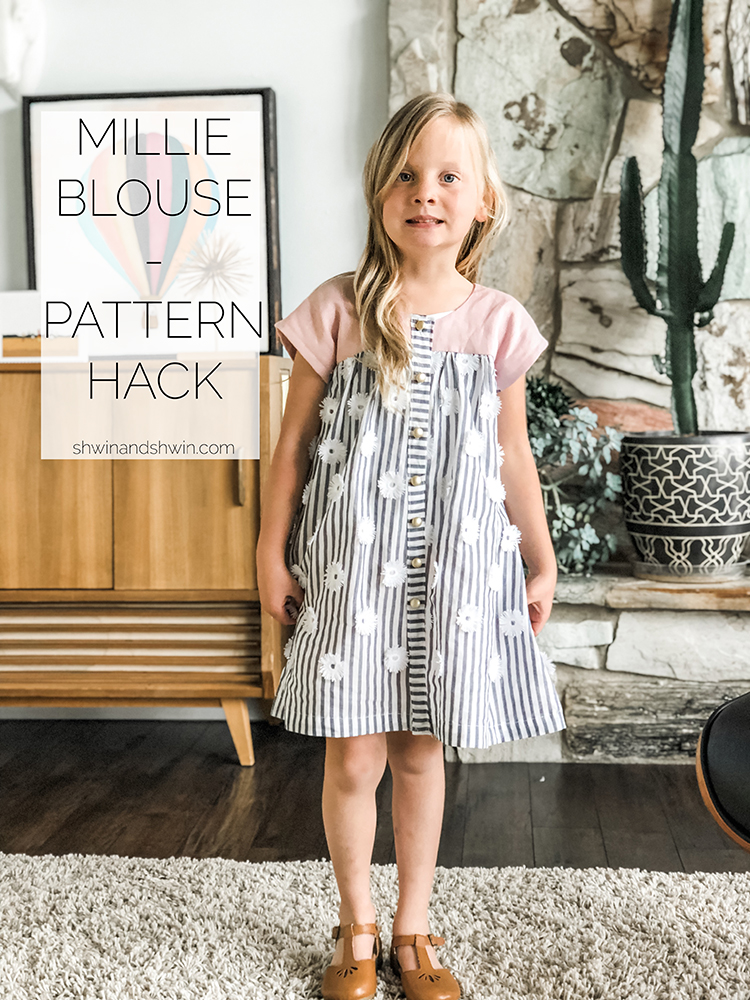 I LOVE the Millie Blouse Pattern. Every time I make it I tell myself I don't make it enough because I am ALWAYS in love with the outcome. Recently I wanted to lengthen the blouse to dress length because I figured it would make an equally adorable dress.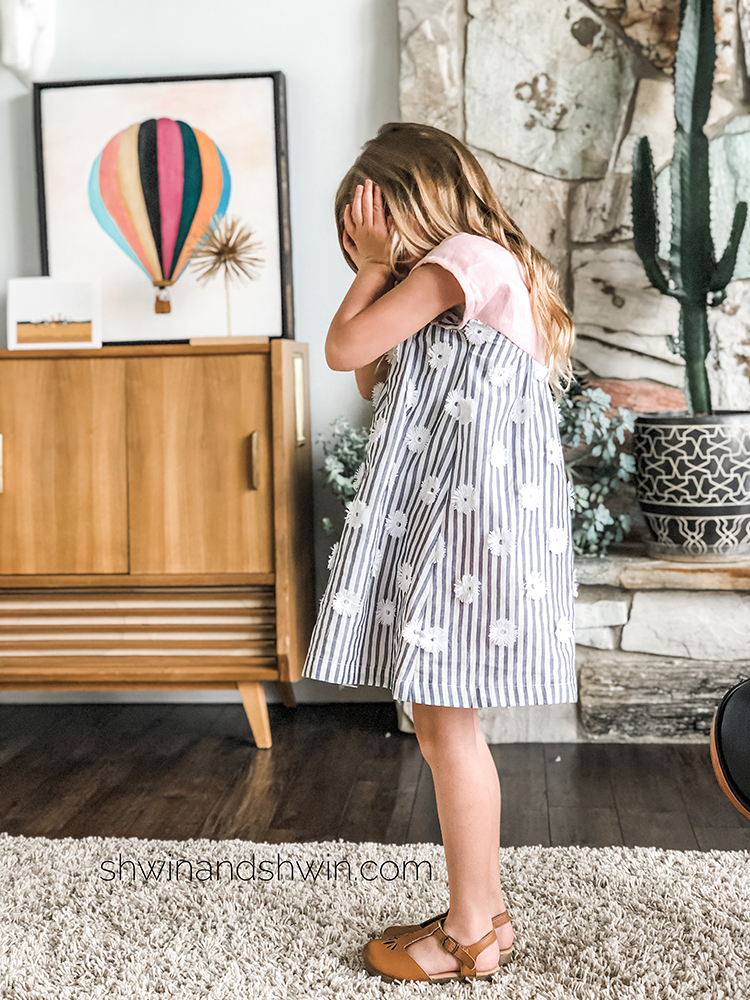 I was right the Millie makes an adorable dress. Lengthening the pattern to dress length was really easy.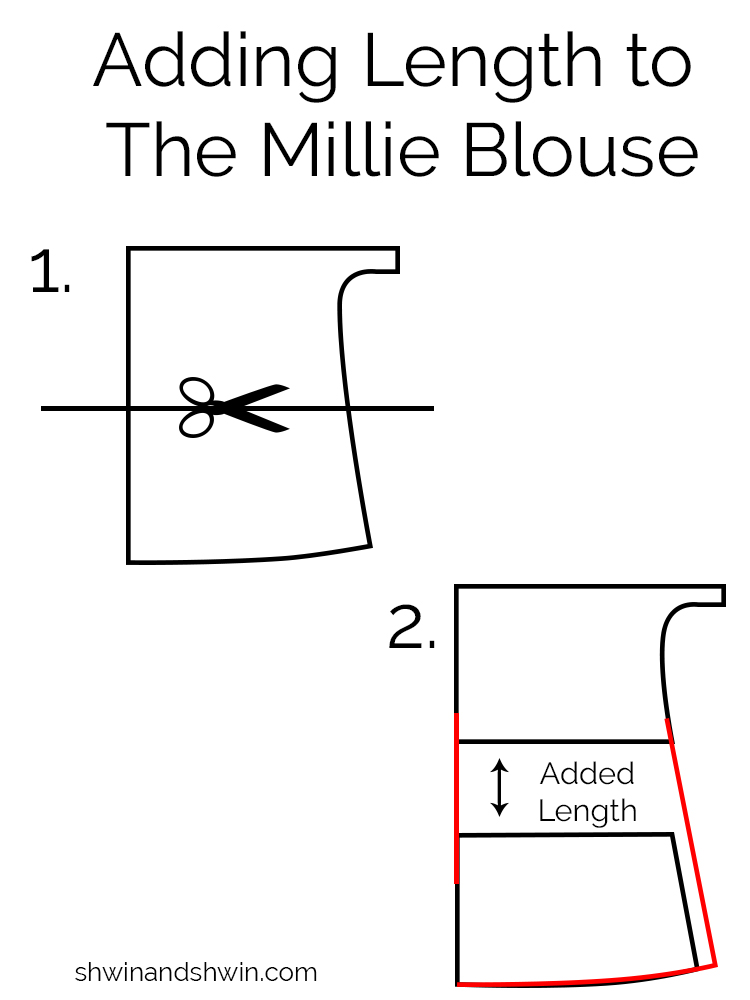 How to Lengthen the Pattern
Cut the lower bodice piece about midway through.
Spread the pattern piece apart by the amount you wish to add. In this case I added 5 inches to the length. Using the pattern length measurement, I figured out how much longer I needed it to be in order for it to be dress length and then added that amount. Then you will redraw the lines, this will add a touch more width as you keep the skirt line straight.
*remember to add the same amount of length to the front, back and placket pieces. Then sew the pattern up as per the instructions. The only change I made is I sewed the bottom few inches of the front together along the placket so it doesn't open all the way, mainly because I was short a button or two and really wanted to use the gold ones but I like that it doesn't flap open along the bottom.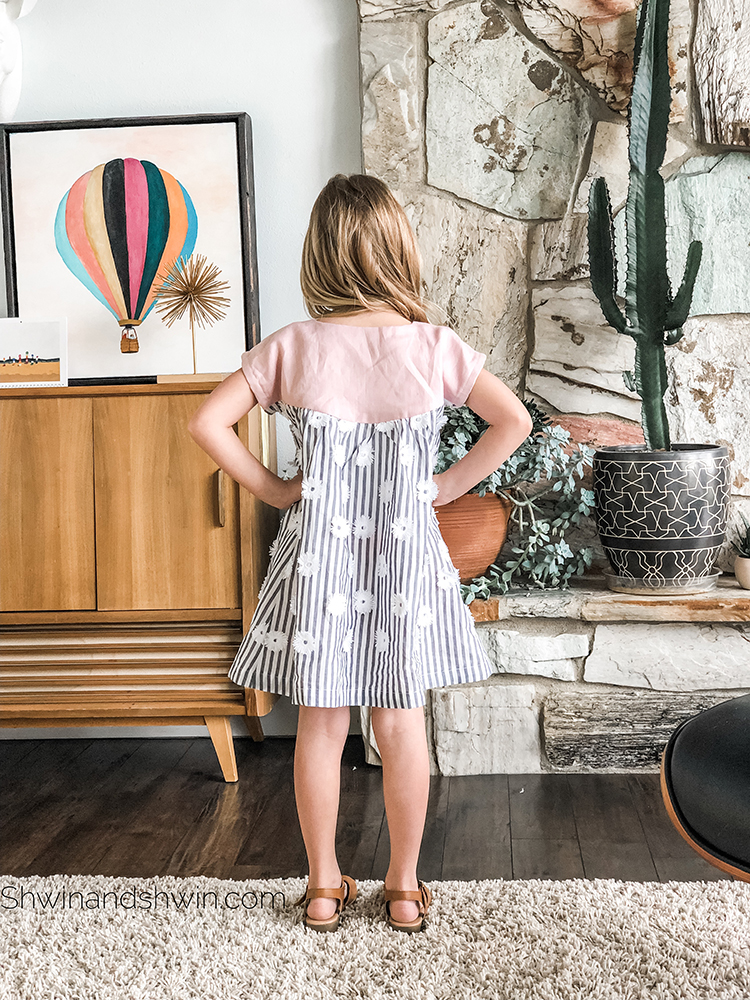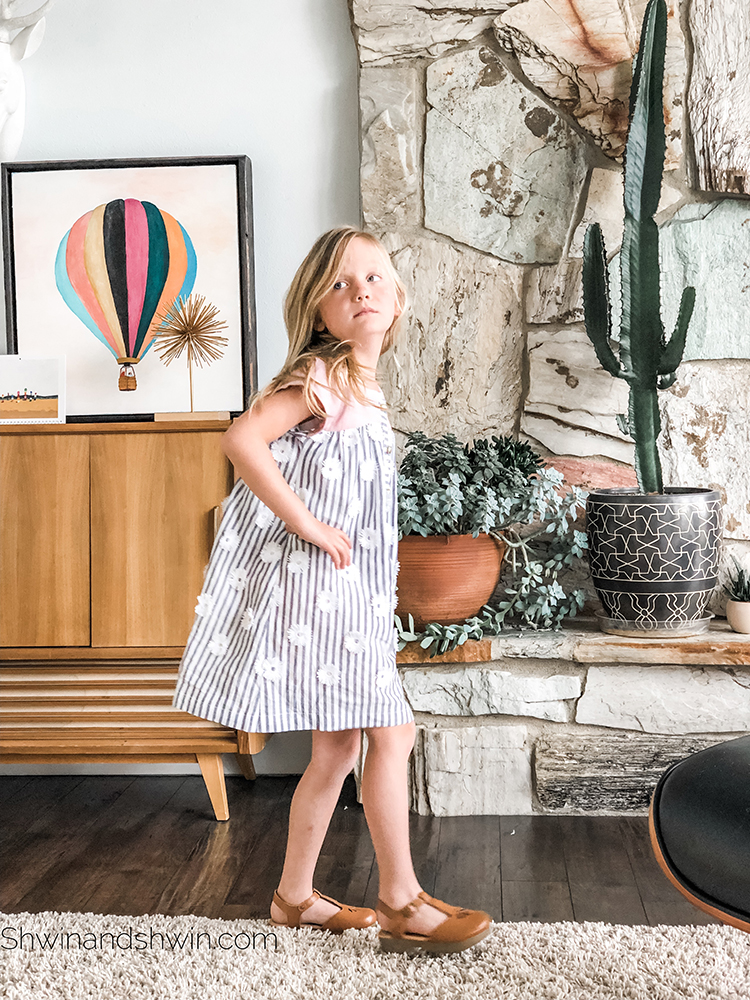 That's it. Making the Millie blouse a dress is really that simple. Although on the next one I have been told I should add pockets.