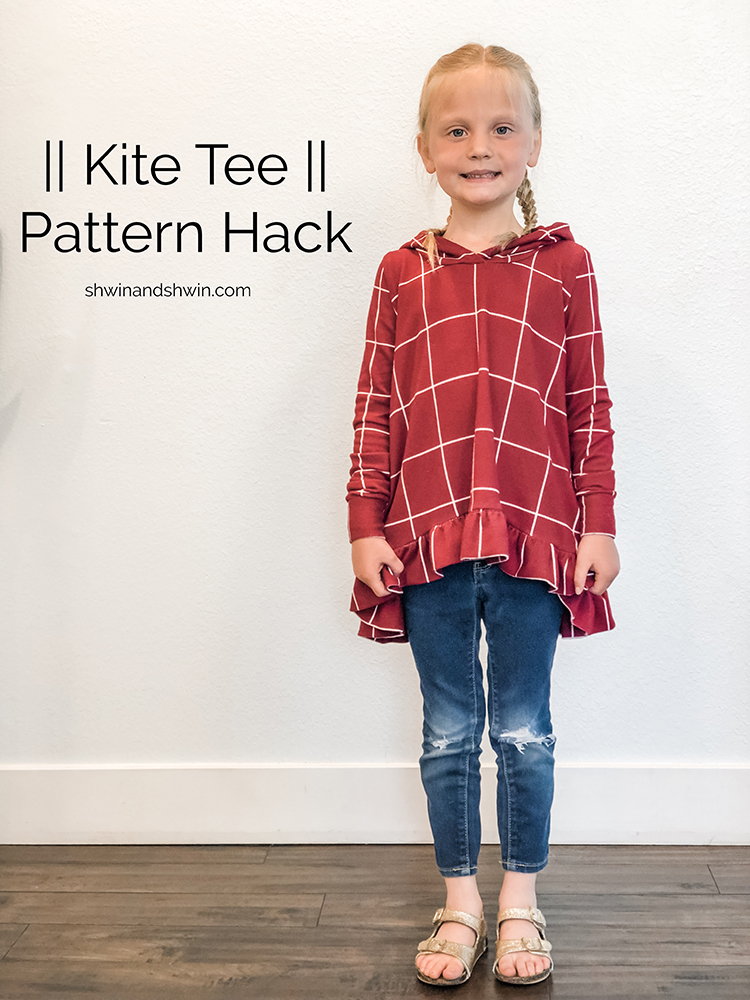 I love getting multiple styles from one pattern. The Kite Tee (free in our pattern group) is one of our favorites around here and with the long and short sleeve option it gets used a lot! Sometimes we like to mix it up a bit though.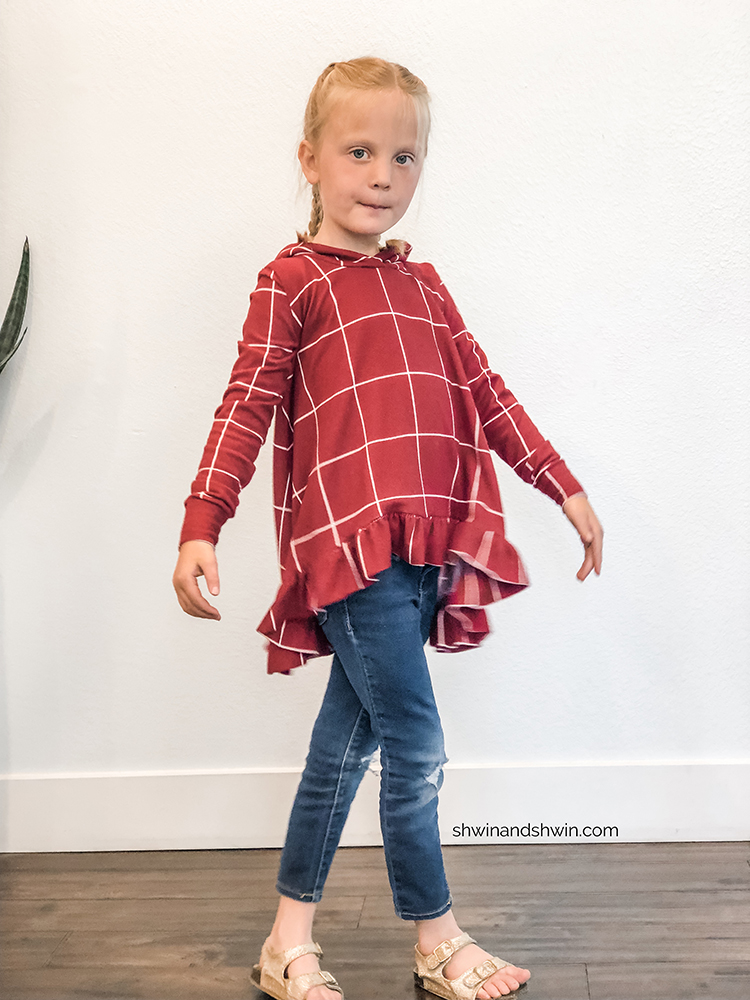 For this version, I measured the bottom edge of the shirt, and then doubled it. I cut out a rectangular strip that was 6″ tall and the width doubled long. Then I folded the strip in half height wise. I gathered the top edges together and sewed it to the bottom of the shirt. This gave a nice ruffled hem and saved me the trouble of hemming the top.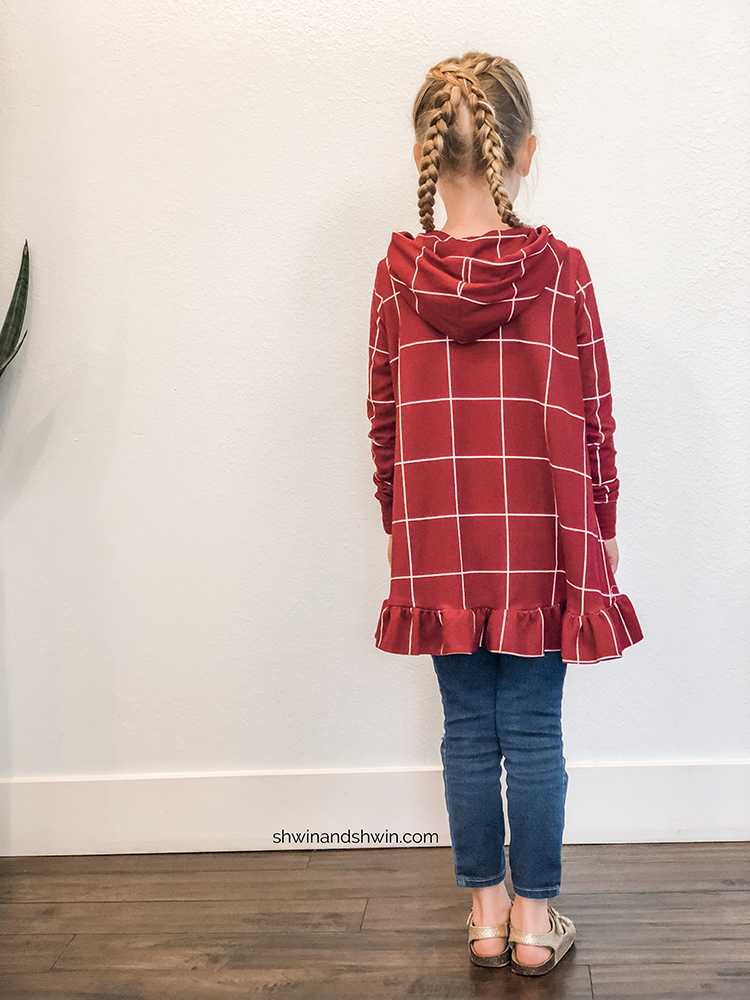 For the hood, I used the FREE add on for the Ringo. You can find that here.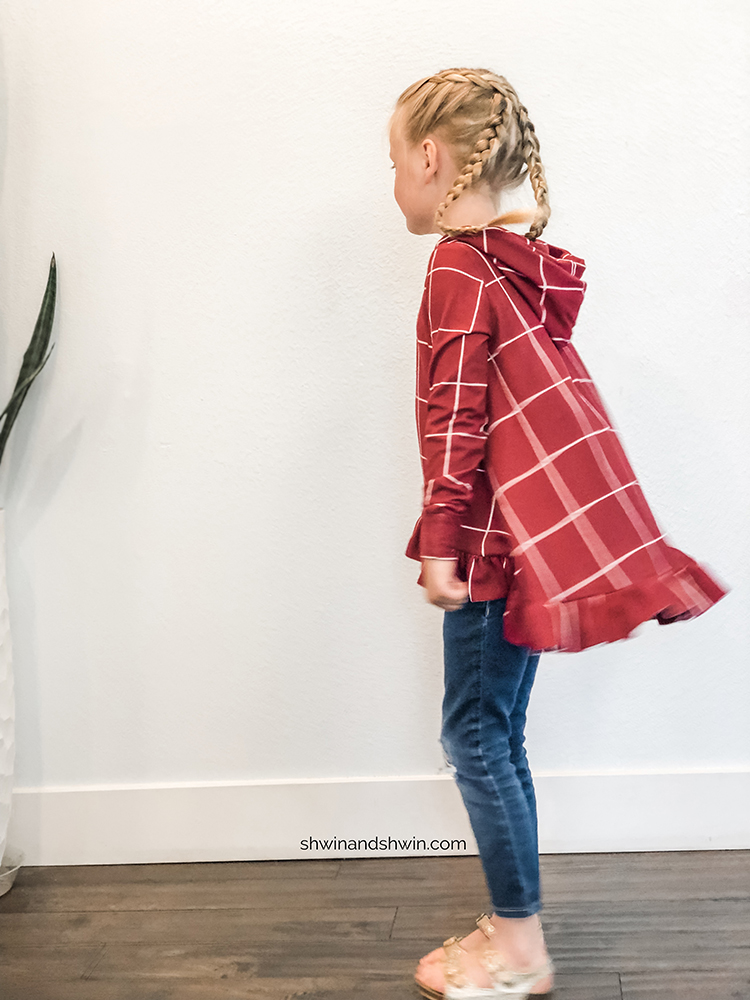 I love the way it turned out, the ruffle gives it even more swing.