After about the 3rd or 4th Swiss top I made I just knew I had to make a hooded version. With a small and easy alteration this was easy to do.
I also added some little extra details to this one like some leather scraps sewn above and below the pocket opening just for accent. I also added a drawstring to the hood. I stitched small scraps of leather on the hood and placed an eyelet through the center. I got these great aglets for the ends of the drawstring.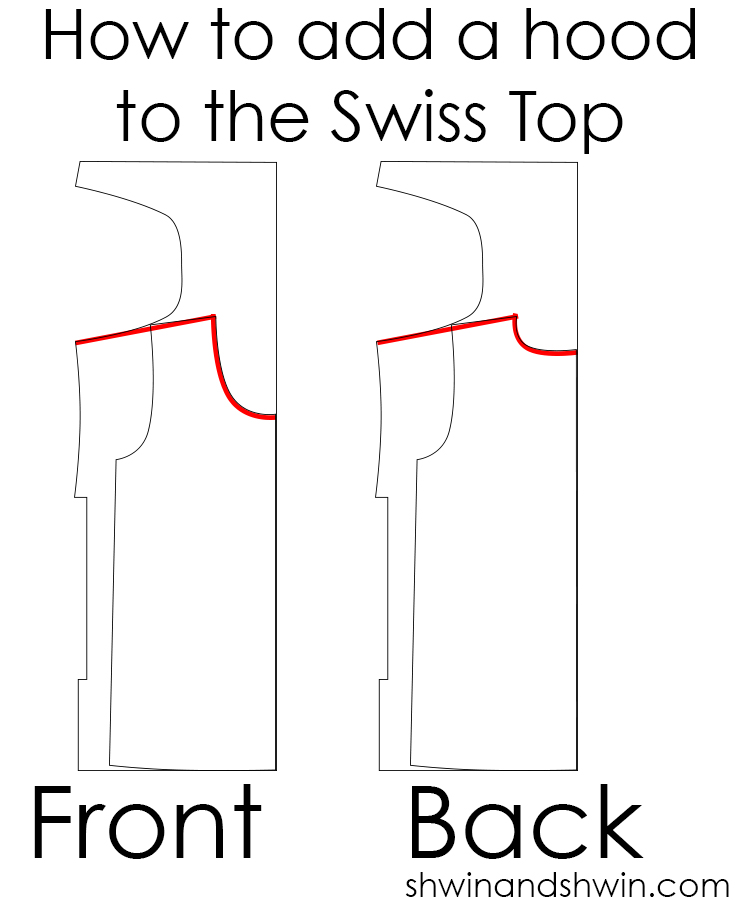 To alter the Swiss Top, you will hack off the neckline. I used a tee pattern to draw in the new shoulder and neckline. (the shoulder needs to be extended or the neck opening will be too large. Then I used the free hood for the Ringo add on. Sewing it all together is about the same as the pattern except you will add the hood to the neckline.
Made out of this cozy french terry it was perfect.