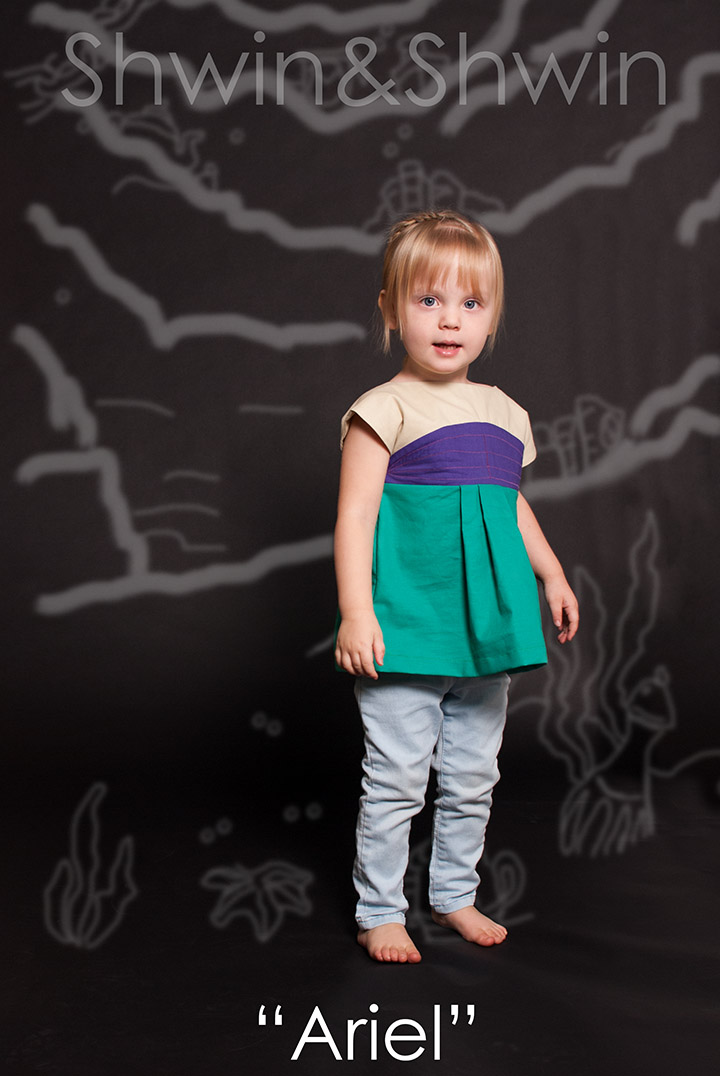 Today it's time for another every day princess outfit. Who knew that the sewing would be the easy part, photographing them all? Now that is a whole other issue 🙂 So we are still making our way, today is Ariel and Rapunzel and Cinderella are still coming (soon) Now, for Ariel. The little Mermaid has always been one of my favorite movies, so I was thrilled when I watched it with my girls and they loved it just as much.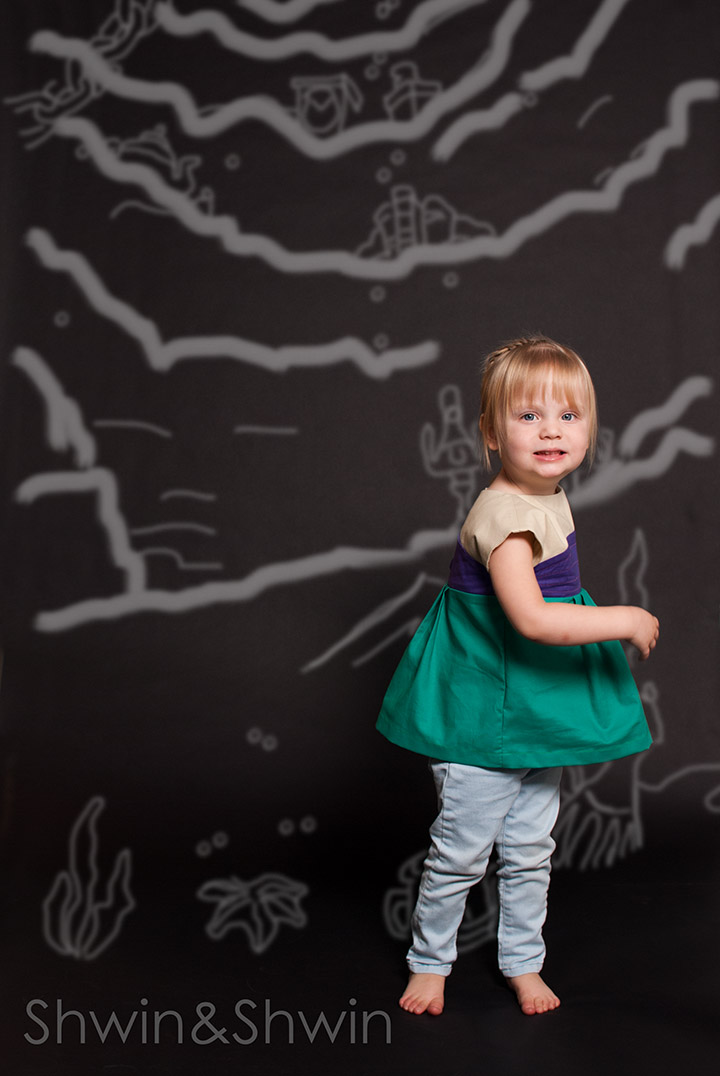 Penny took particular interest in the little mermaid and loves singing the songs and hiding under the blanket whenever Ursula is on screen. (she is creepy) So I love that she wanted to be the Ariel. I decide to make it as a tunic.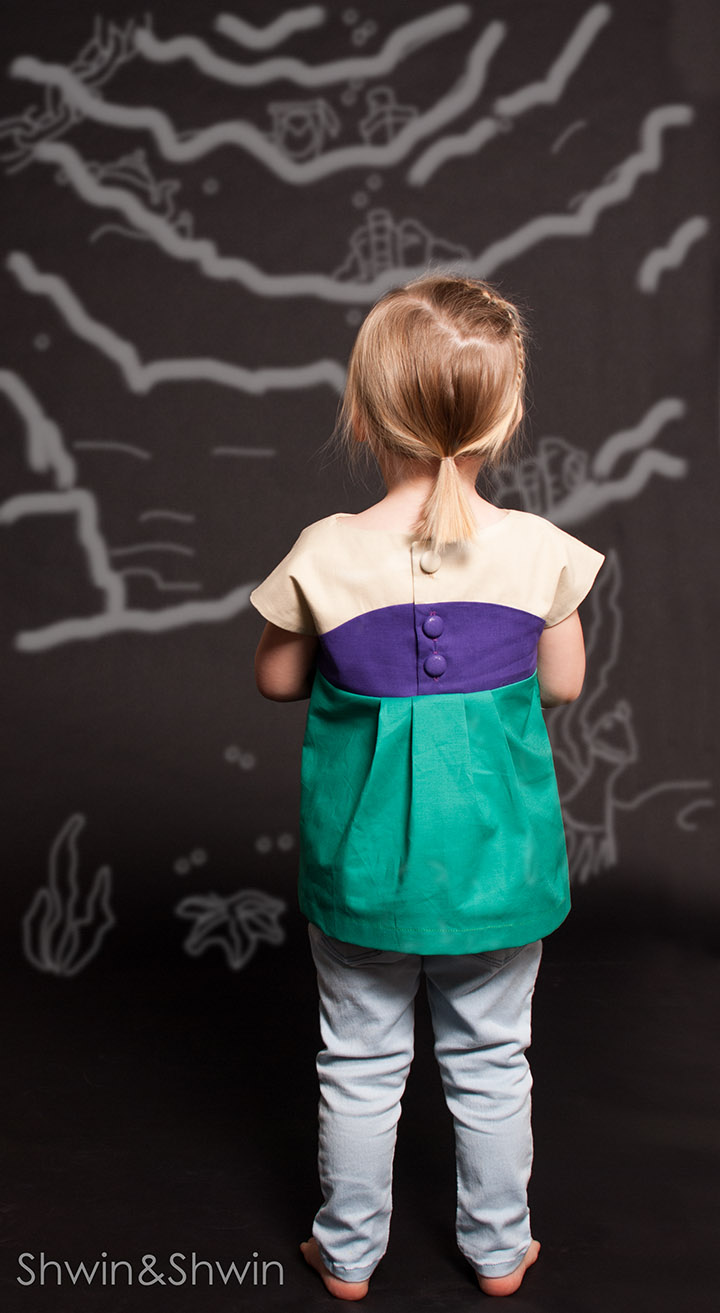 I have to say I kind of love the tan, purple green combo in general. For this version, I didn't have to do anything crazy to the pattern, I made it pretty straight.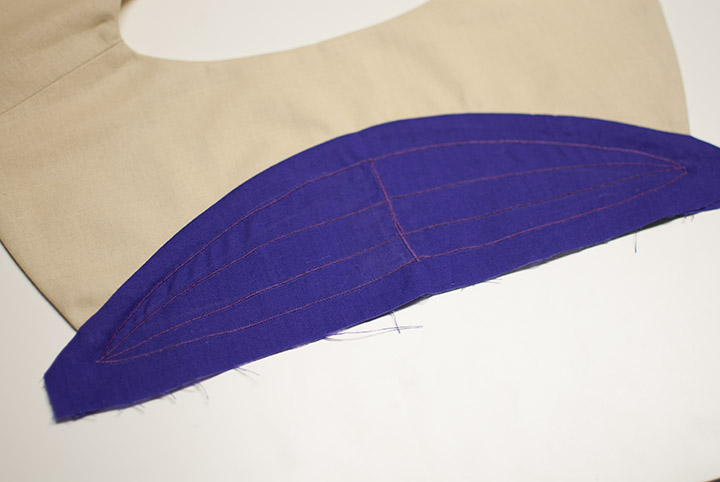 The only thing I did was a small satin stitch to create the "shell" like shape on lower bodice B. Then I made the rest following the pattern as normal.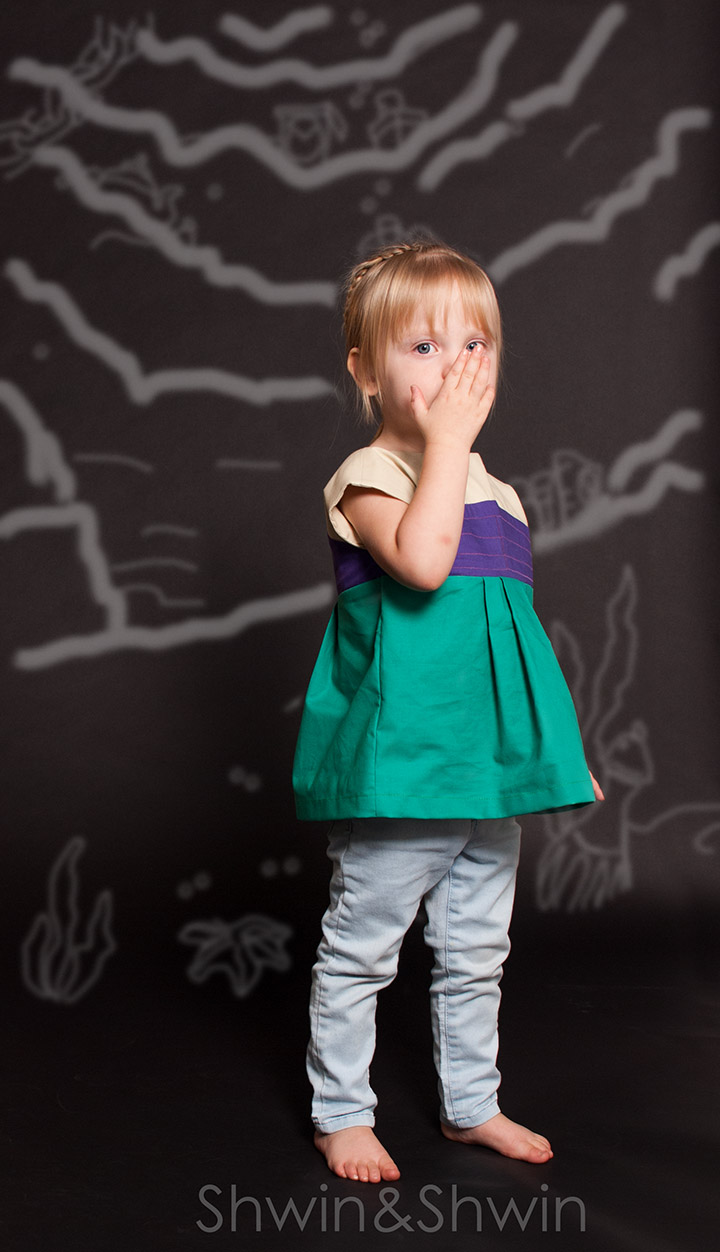 I love the outcome, especially because it isn't overly "mermaid" just a hint and a nod to Ariel.
For other every day princess looks check these posts: