The Holly Top and Dress Pattern is one of my favorite go-to patterns especially around the holidays. There is something about the circle skirt that adds that something extra. This time when I made the Holly I changed up the skirt and made it a square circle skirt. It's such a simple change that gives the skirt a whole new look.
I made the scoop back version, however after sewing the tie on the back Penny decided she didn't like the tie. So I cut it off and added just a band across the back. (we tried skipping it all together but it slipped off her shoulders) All I did for the band is measure the distance across her back and cut the tie I made to that size and then I sewed it in place.
I love the tissue look of the hem when it has the square look.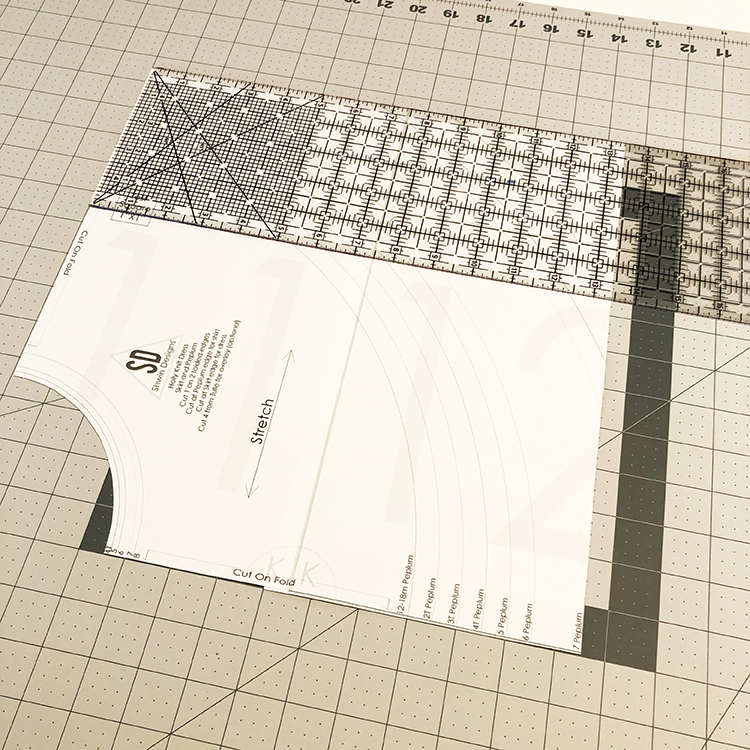 how to square any circle skirt
Take your circle skirt pattern. From the hem line on both edges draw a straight line out until the two lines meet. Then instead of a curved circle edge you have a squared edge. Yes it really is that easy.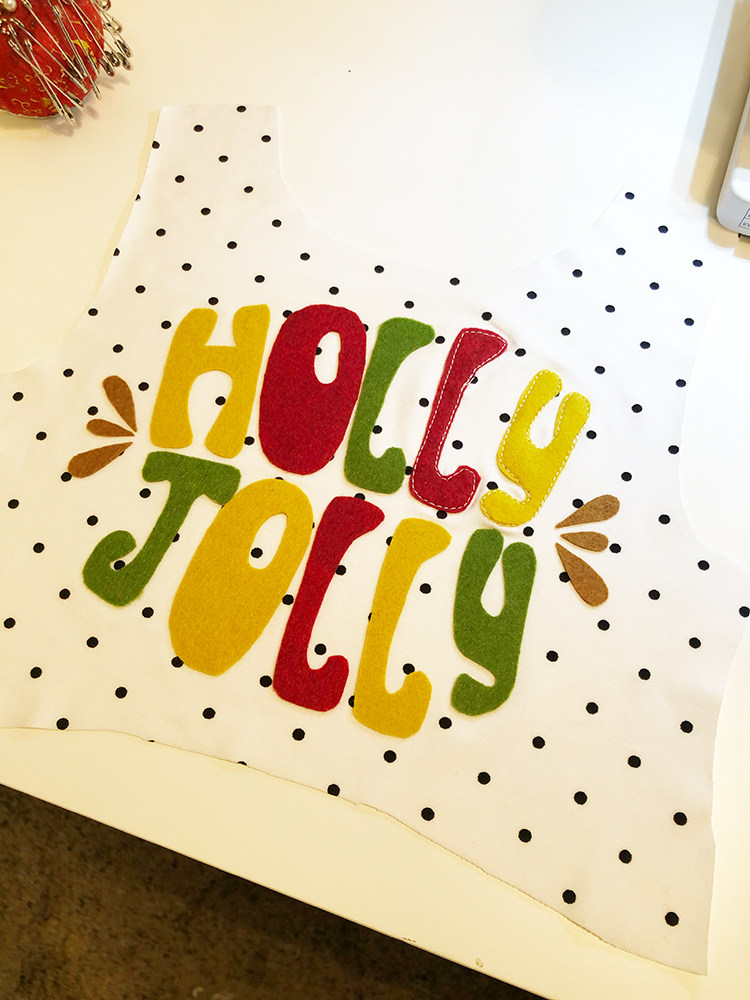 For the front bodice I also added the words "Holly Jolly" I wrote the letters out on freezer paper and then ironed the freezer paper on to felt. Then I cut them out and stitched them on the bodice.
That was it for a cute and festive shirt that has been in use through the whole holiday season.