While the Joy Romper was in testing one my testers shared an inspiration photo of a cropped wide leg romper. I loved it so much I knew I had to make one right away.
The alteration was SUPER easy and I love the look. The cropped length and wider leg adds that special touch. I used a techno knit for this which had the perfect weight to it.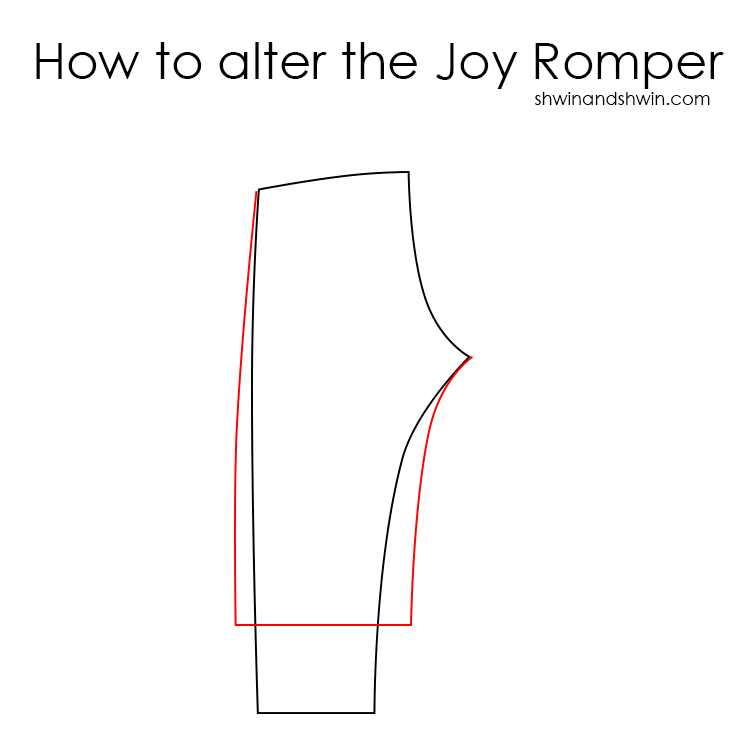 To alter the pattern you will only need to alter the front and back leg piece.
To do this I shortened the length by about 2″ and then widened the pant leg so instead of tapering in a little it ends up going more straight. Shorten the front and back leg by the same amount.
Then when sewing together nothing changes except you skip the ankle cuffs and hem the bottom edge instead.