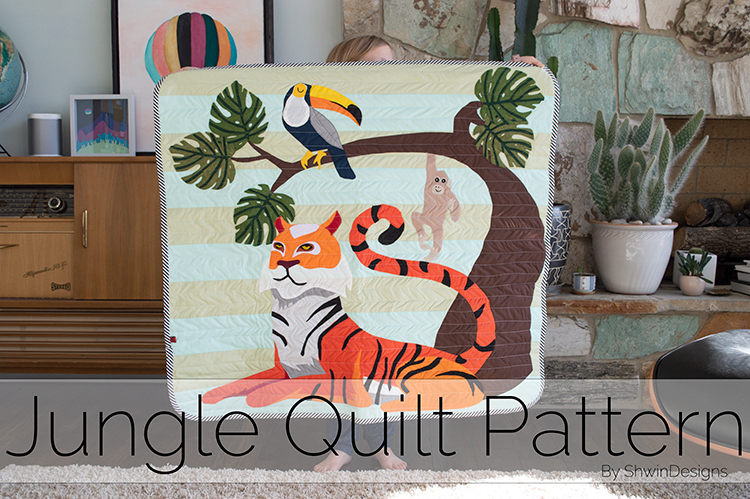 I have been making quilts for all my nieces and nephews for a while now. My poor little nephew may have had to wait a year for his but I did finish it the day before his first birthday. This sweet Jungle design was perfect for my sweet, adorable and loud nephew.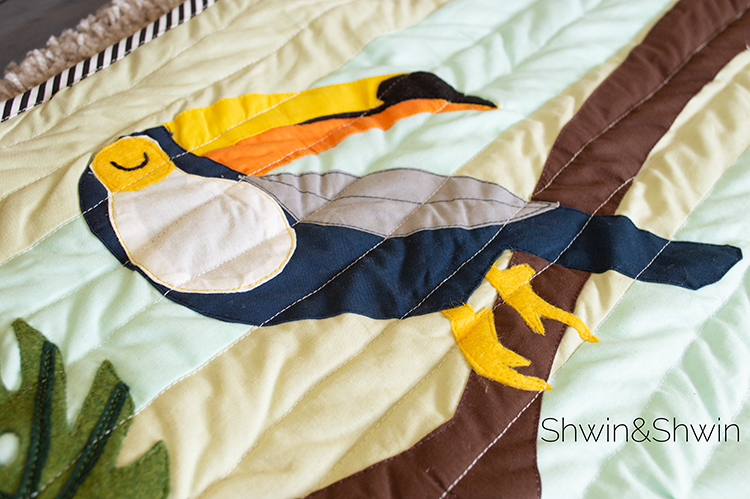 The pattern is another applique quilt pattern. If you are not familar with how those work, you can see a free applique pattern of mine HERE or HERE or HERE or HERE I LOVE doing these applique quilts. They come together quick and easy and I love the look in the end.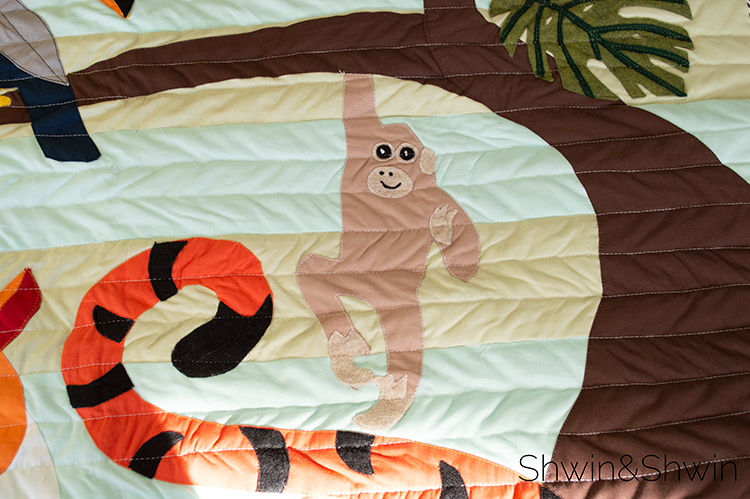 For this one I used felt for several of the smaller details to make it even easier to work with.