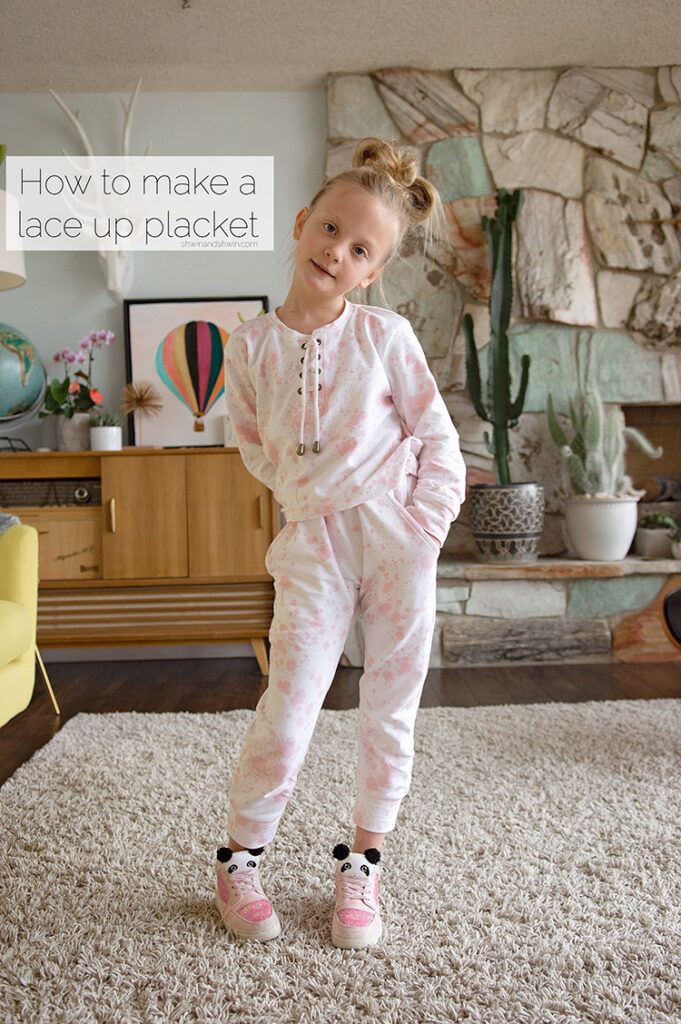 I was so excited when I saw the new splatter print by Raspberry Creek Fabrics (coming Monday) I knew it would make the perfect sweatsuit I had been thinking about for awhile. I nice relaxed wide but cropped fit top and bottom and lace up placket.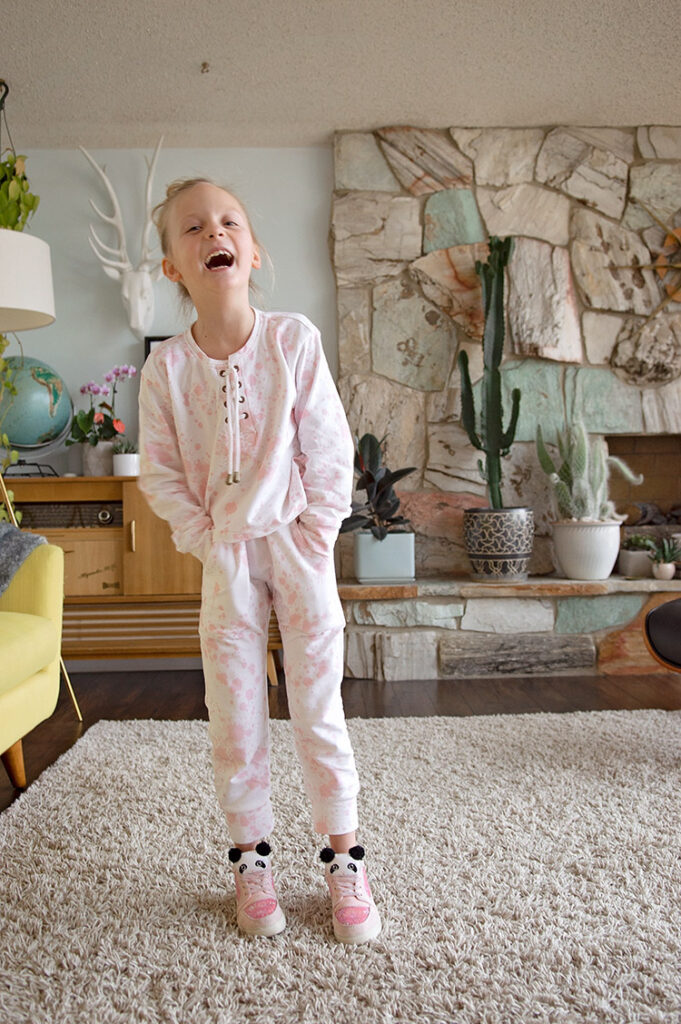 To make this set I used the Olivia Top, and the Hello Joggers for the bottom. I followed the sizing instructions to make them a 8 width (she is normally a 5) and I made them her normal length, except for the pants which I made a size shorter so they had a slightly more wide cropped fit.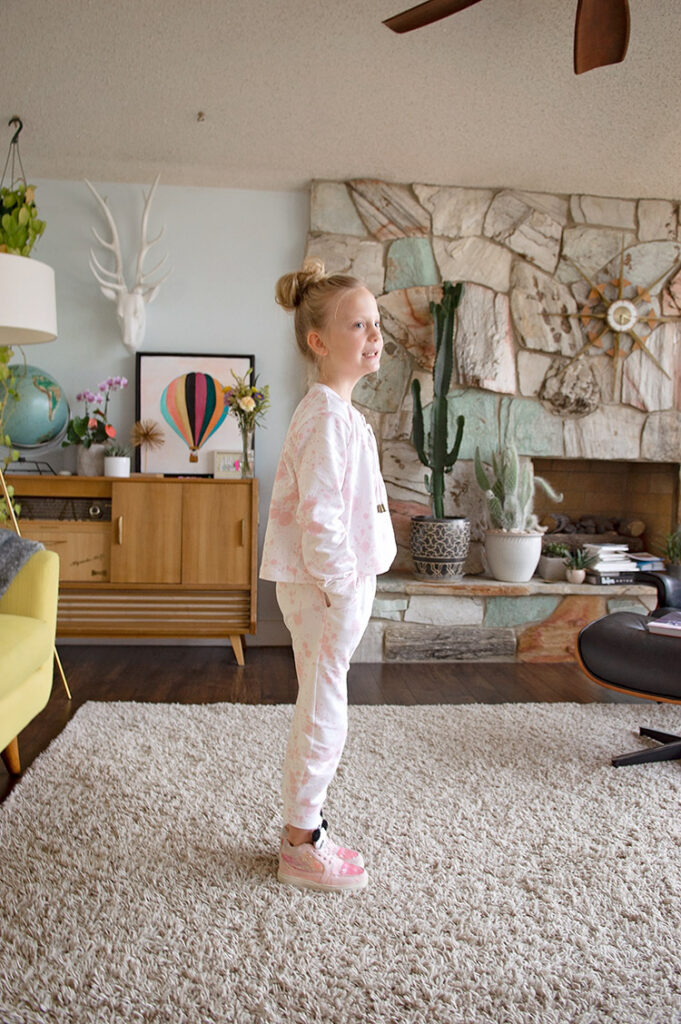 Without a waistband on the sweatshirt it left it nice and wide and swingy.
To add the placket I cut a rectangle (wider on one side so they placket would be backed) I did this so the lace up top isn't revealing, you know because she is a child so she shouldn't have a deep slit in her shirt.
Adding the placket it really easy and while I don't have a full detailed tutorial I did film a video of the process. Watch the video HERE