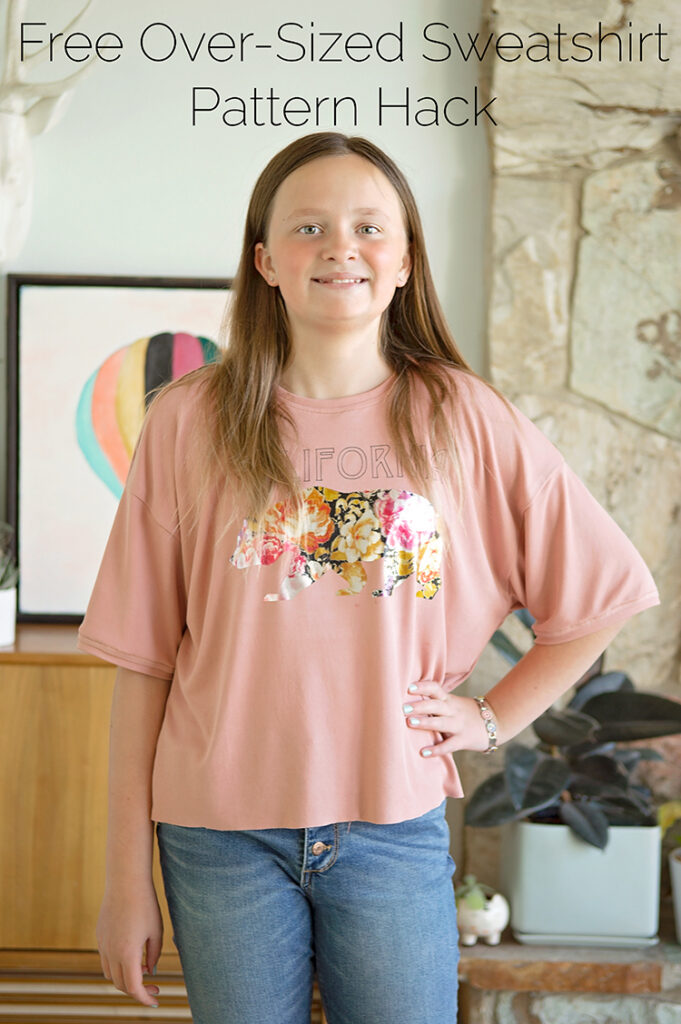 This girl is obsessed with loose oversized cropped shirts. Which is why I made the oversized sweatshirt pattern for her, and I have hacked it a million different ways so she can continue to wear the same pattern and it will always look different. For this version we did "short sleeves" which as you can see come to her elbow since it is all oversized.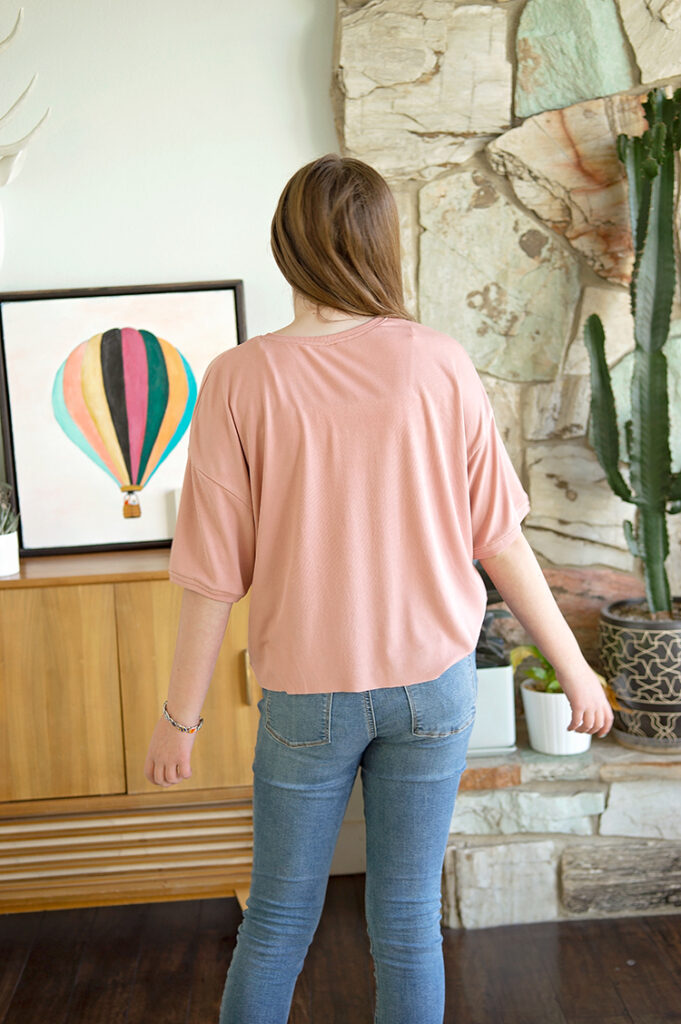 To make this hack, I simply cut the sleeve shorter, so there was about 4″ from the under arm. I also decided to hem the sleeve with a band. (how to do that shown here) I did that because this is a really light weight rib knit and I didn't want to stretch the fabric out while hemming and have a wavy wonky seam. Also I just really like hemming with a band. I happened to also leave the bottom of this top unhemmed for the moment. (who am I kidding though once it makes it to the closet unhemmed it will remain that way)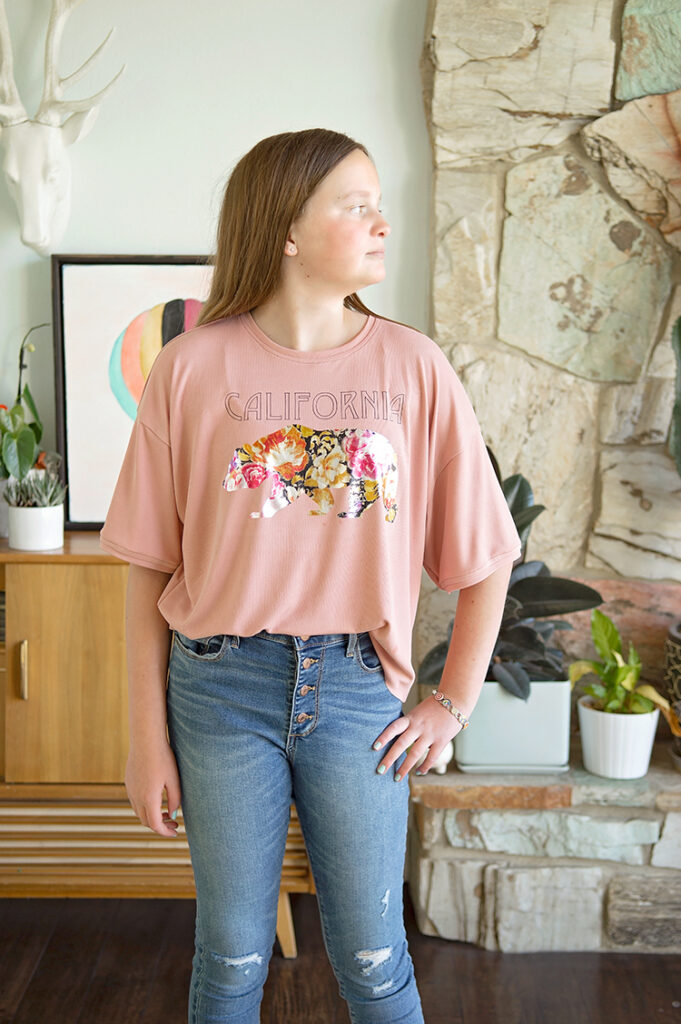 Lastly I added some HTV to the front, my daughter really like tee shirts that "have locations on them" We have loved our trips to California so I started there.
Fabric: Light Pink Rib Knit
HTV: Similar
Pattern: Oversized Sweatshirt