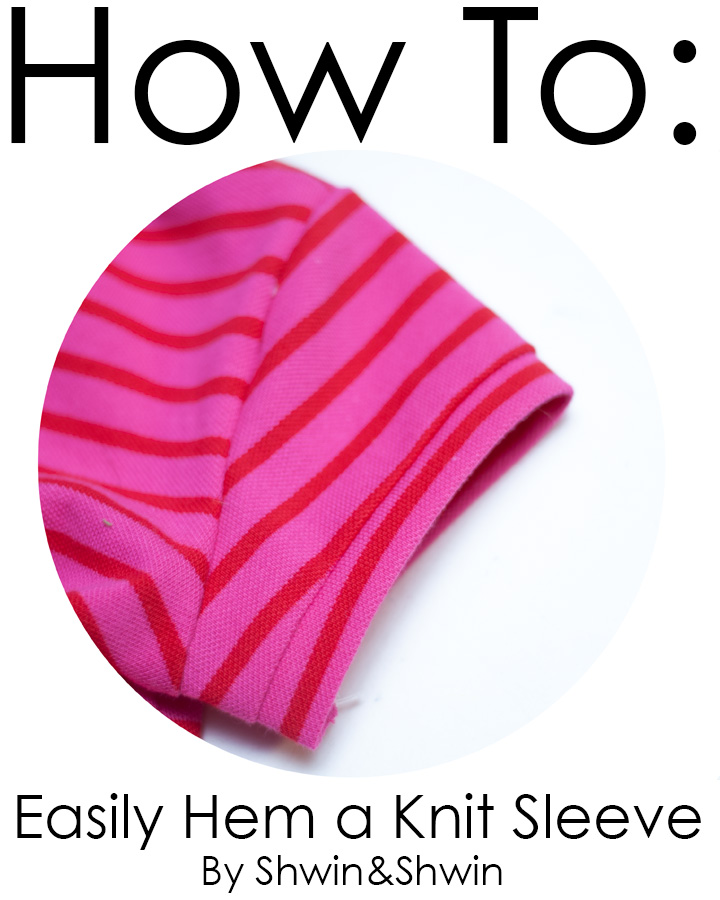 I LOVE sewing with knits, which is great because my kids LOVE wearing knits. One of the pains of sewing with knits though is the hemming. Sure there are options out there, cover stitch machines, double needles… all that stuff to help make them look great but that still doesn't make them super easy. So a while back I started hemming all my knit sleeves with some what of a cheater method. It's basically adding a ribbing cuff but not using ribbing, and we are not making the arm opening smaller just finishing the hem. It works with any knits so you can just use the same knit you are sewing with or, if you want the contrast use another knit. So here is: How to hem a knit sleeve (cheater method)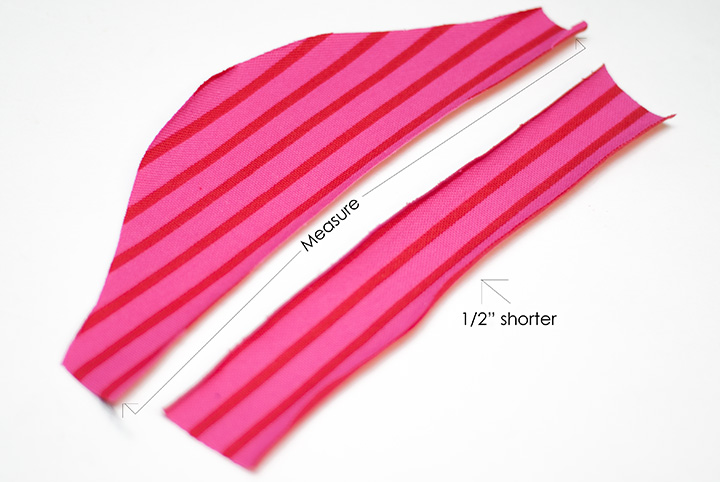 Measure the end of the sleeve. Here I am doing a short sleeve, but this same method would work on any length of sleeve. Keep in mind we are not actually hemming the sleeve and we will be adding some to the length so you will want to cut your sleeve shorter than usual. For example I used the Anytime At All Tee pattern and I cut the sleeve 1″ shorter to make up for the band I will be adding. Then you will cut a strip that is 1″ thick and the measurement of the sleeve edge -1/2″.
Why are we subtracting a 1/2″? If we cut it the same length it would be wavy and we don't want a wavy hem. If we cut more than 1/2″ off it would cause the band to stretch more in order to fit and this would create a bubble in the sleeve, like a ribbing does. We want a nice smooth finish.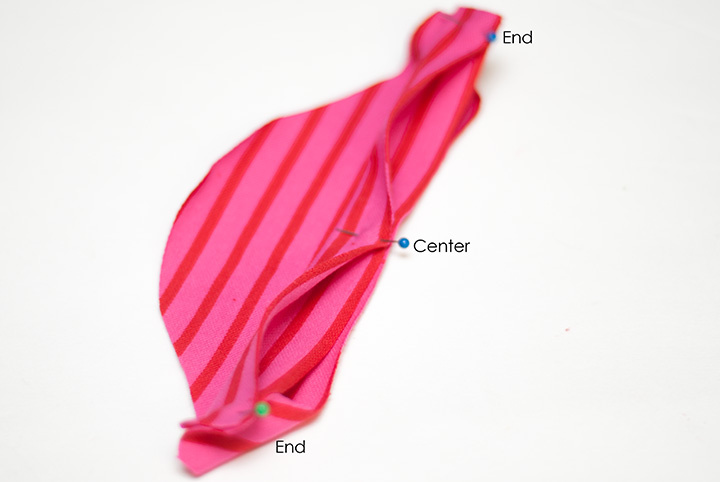 Now fold the band in half so the wrong sides are together then match up the center of the band with the center of the sleeve with right sides together. Also match up each end of the sleeve with the end of the band. You will notice you have to stretch the band slightly to fit the width of the sleeve. Simply stretch as you sew, and use a regular straight stitch.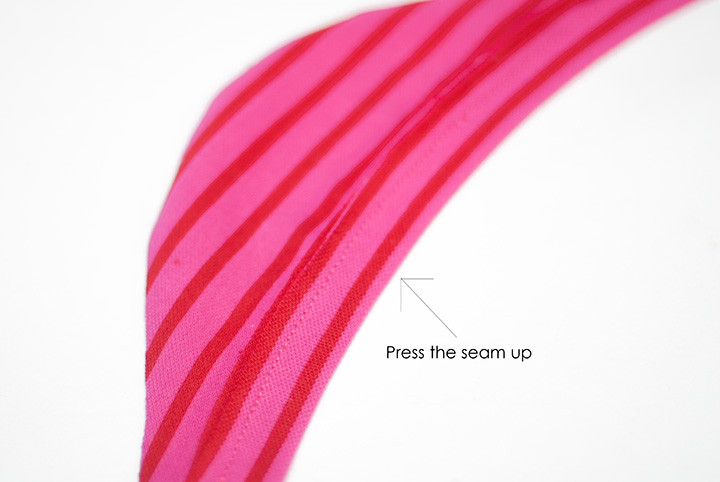 Press the seam up towards the sleeve. You can top stitch this in place if you desire but I find that is stays in place just fine and I don't like the look of the stitch line.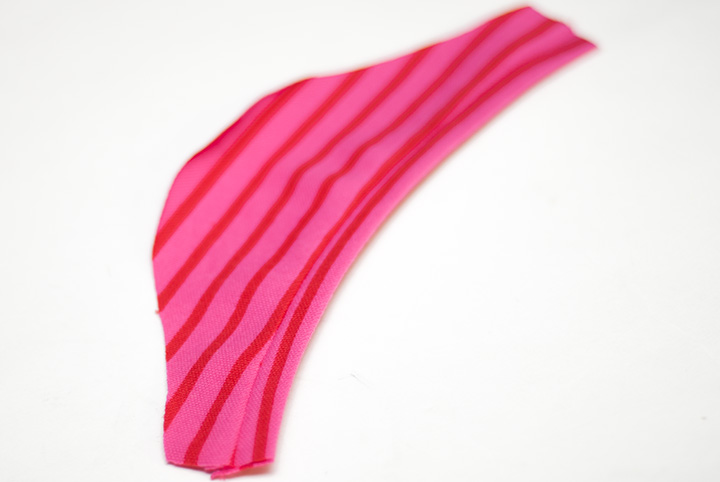 Now you have a sleeve you are ready to sew onto the bodice. All nicely hemmed without a wonky hem or stretched out sleeve, or messy stitch line.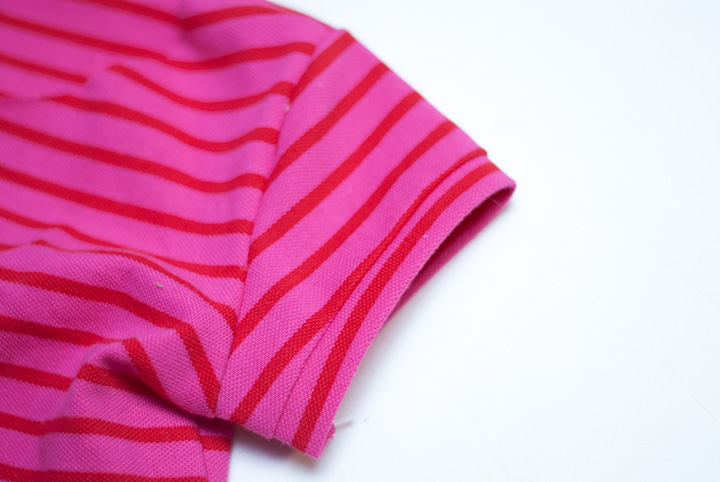 Pretty easy right?
I used this sleeve hemming method on the Tee Shirt found HERE
Or you can check out the No Hem Leggings that use a method LIKE THIS
If you are looking for more of a ribbing finish check out THIS POST