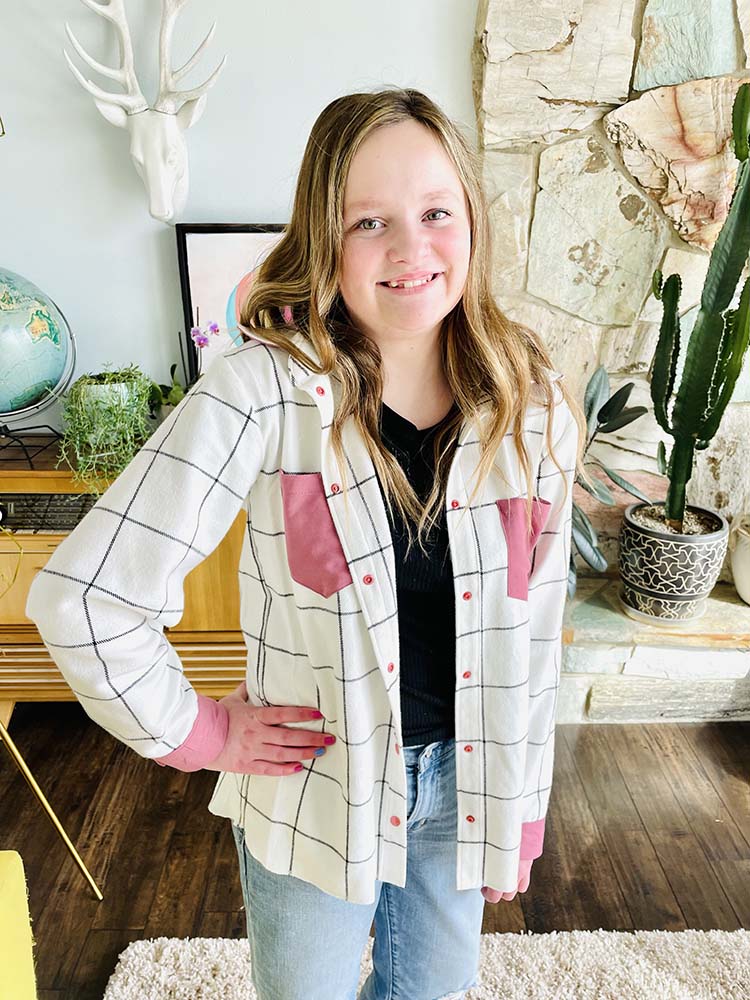 My girls both LOVE the shacket trend. It's a shirt/jacket, so perfect for layering, throwing on in the spring, added layer in the winter, cool summer evenings. It's easy to make your own DIY Shacket by just using a button up shirt pattern and sizing up a size.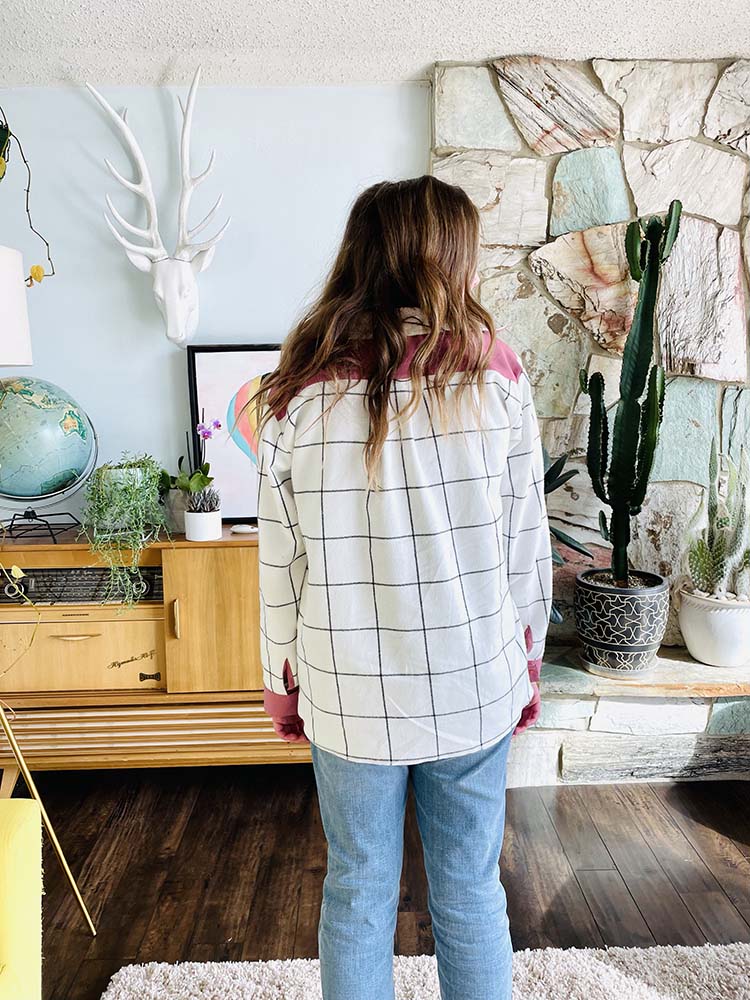 The Jet button up pattern was perfect for my older daughter. I used a flannel fabric with a solid for an accent tone, and KAM snaps for the closure.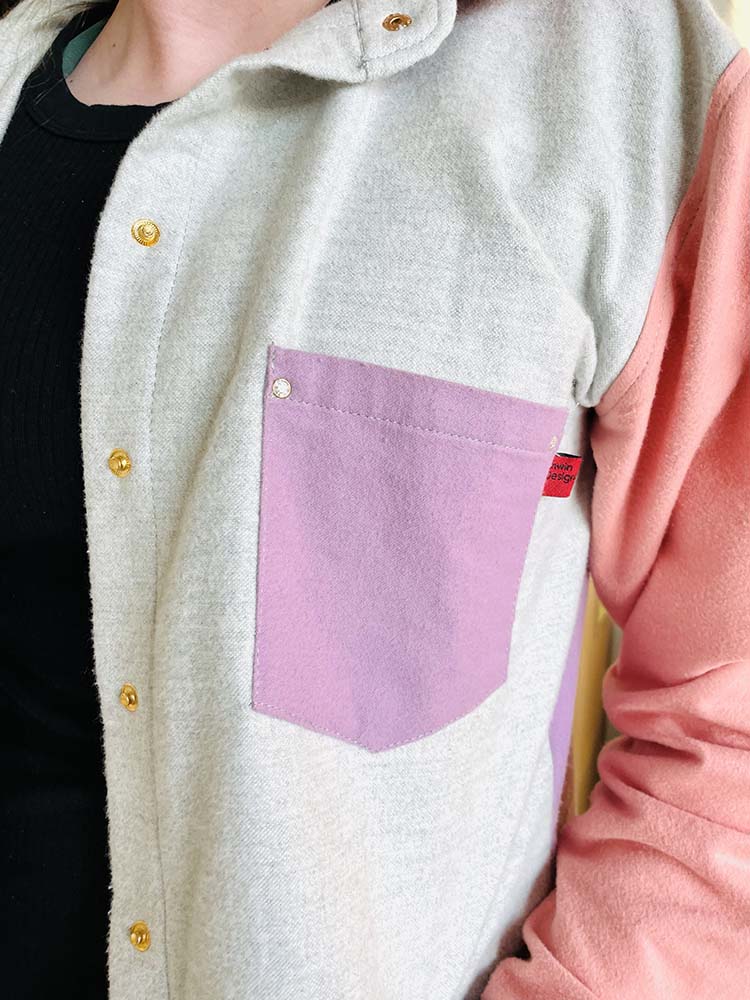 I used the same pattern for a color blocked version as well. For this one I used regular gold snaps and added some rhinestone rivets to the pocket for a touch of bling.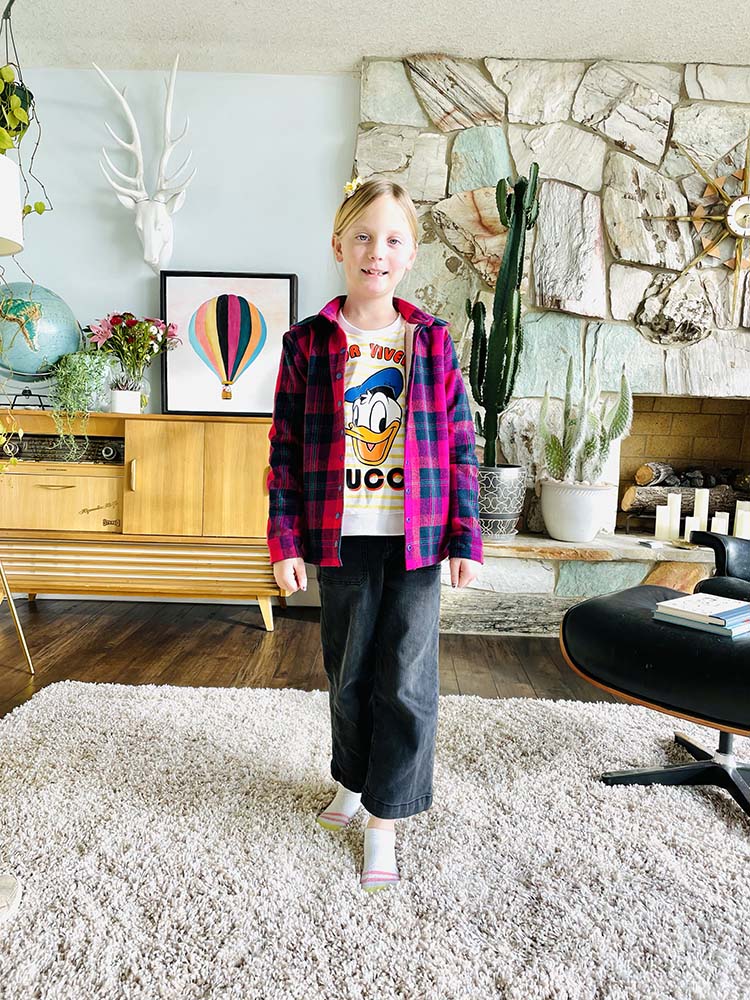 I also made a shacket for my younger daughter using the Johnny B Good Pattern and it was perfect. She wanted hers extra cozy so I sized up 2 sizes and I lined it (by cutting two bodice pieces out) with a sweatshirt fleece.