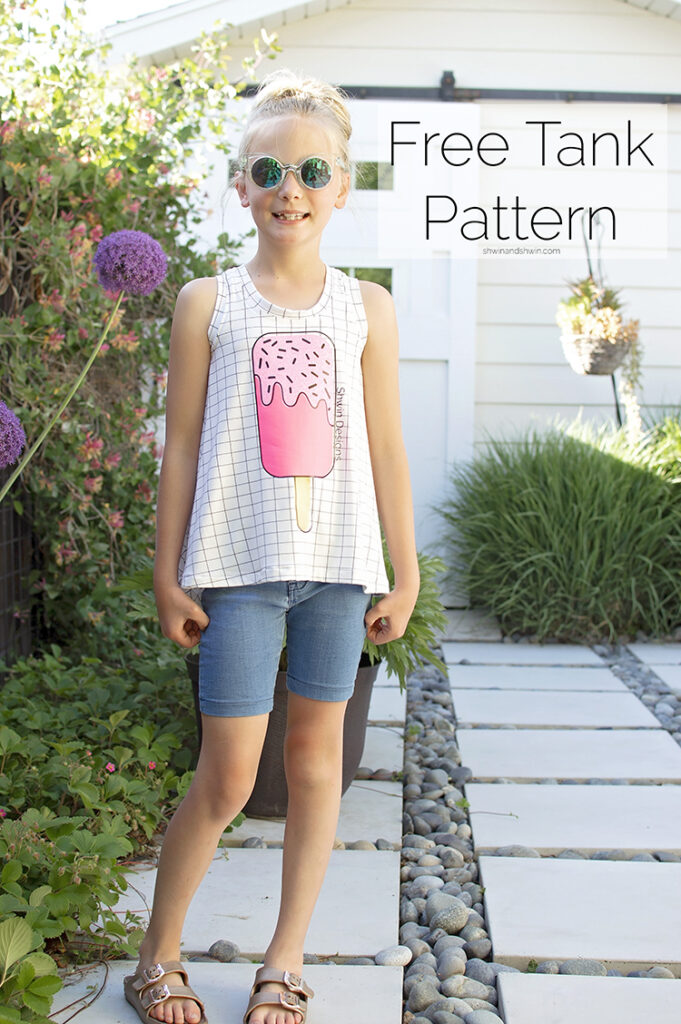 Free Pattern
A little while back I shared a free tank pattern for a woven tank. I decided to make it with a knit, since you can make most woven patterns out of knits as well. Although it's very similar to the Kite Tee (another free pattern) it has a few subtle differences which I liked for this tank.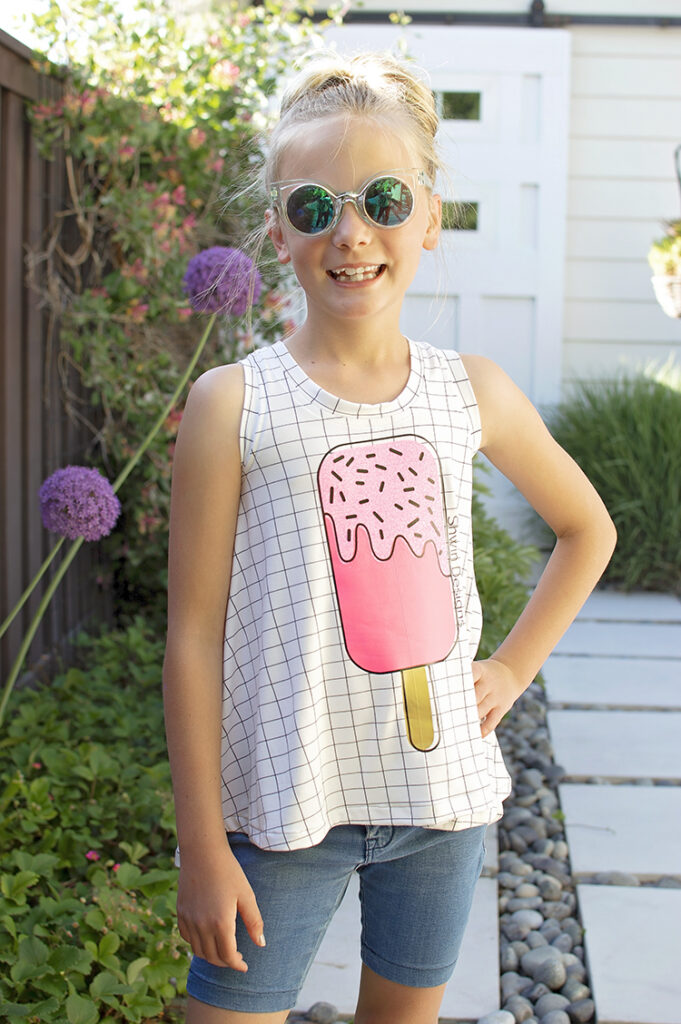 Instead of using bias to bind the neckline and arms I used knit bands. I cut them from the same pattern piece. I just trimmed to stretch-to-fit the openings. Then I also skipped the placket.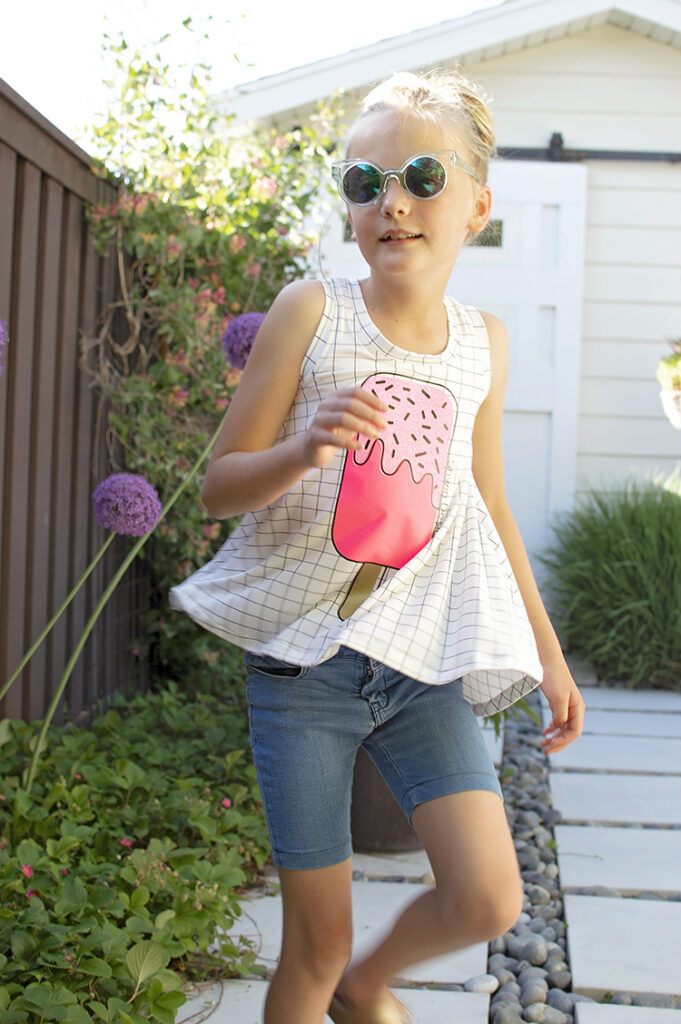 Both the Tank pattern, and the Kite Tee have this great flowy shape. I also added a popsicle graphic to the front. I cut it out of vinyl using my silhouette machine. Penny is super into designing her own clothes and she handed me a stack of drawings the other day including a popsicle tank top. So this had to be made.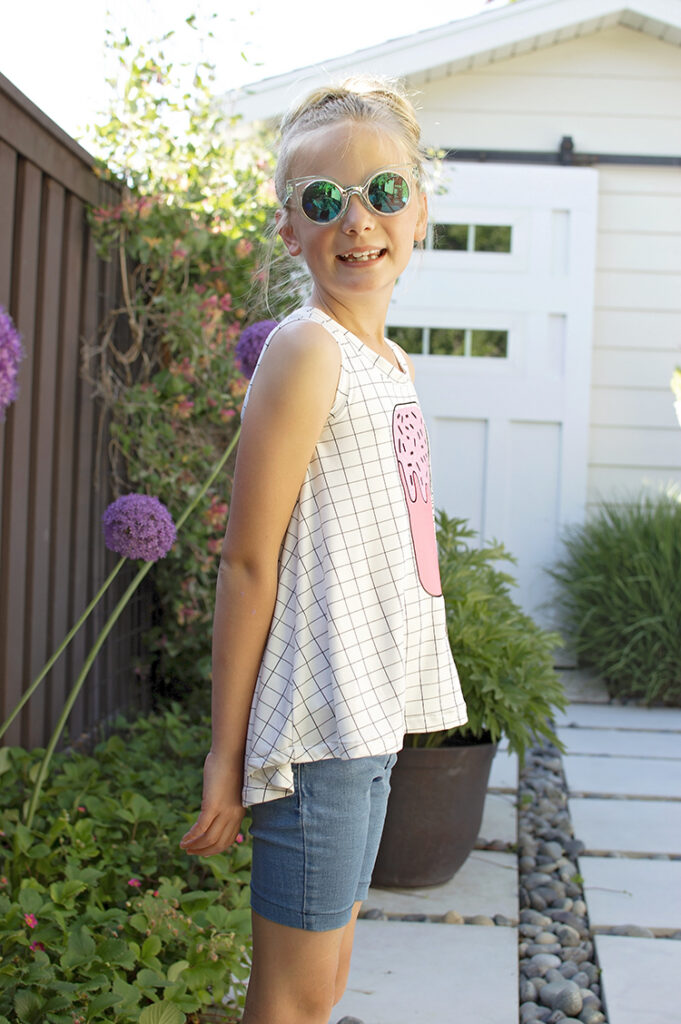 We both especially love the hi-low hem. I don't know if I will ever tire of the look.