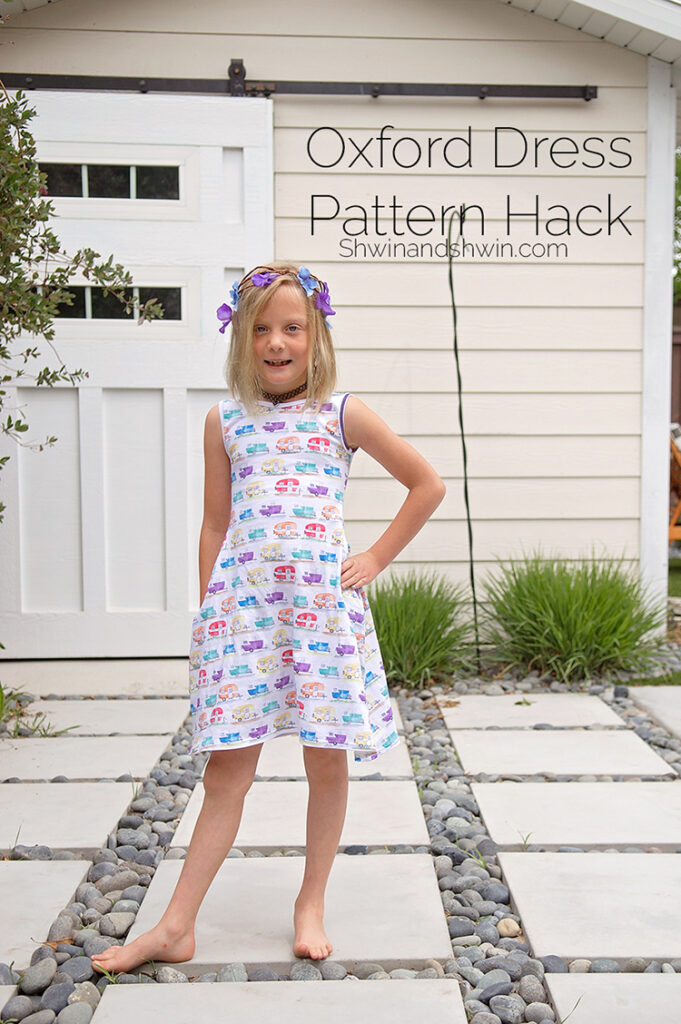 When Penny was little I made her at least a dozen Oxford Dresses. It was my go to pattern for a simple easy play dress. Now that she has gotten older we realized we should make her more.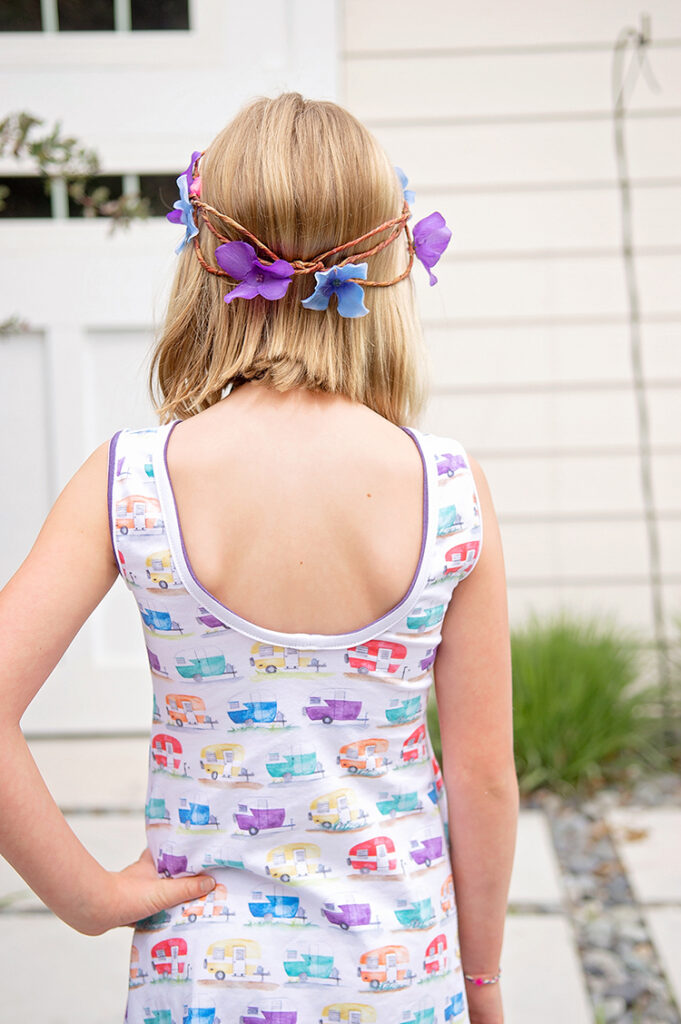 I changed 2 things with this one, the first being the neckline. I wanted a back scoop neck. This meant that I would have to raise the front neckline a little (about 1″) and then I lowered the back neckline so it was just about even with the underarm. The reason I raised the front is so it would still stay on her shoulders. I had to make the neck binding longer to accommodate the changes as well.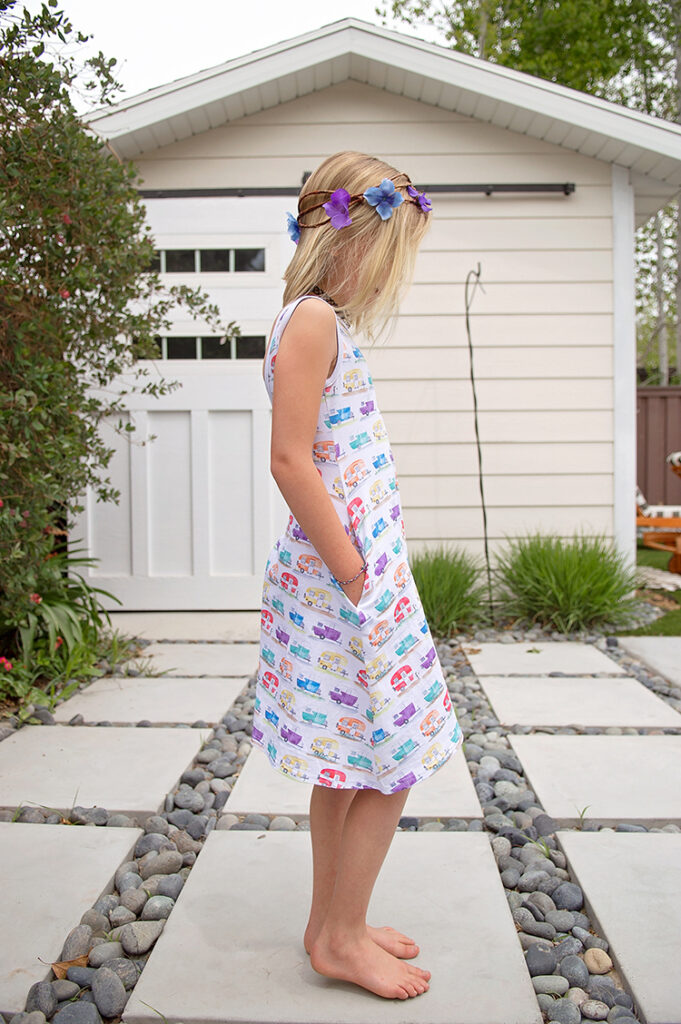 The second change I made was leaving off the sleeves and simply finishing them with a binding for a sleeveless fit. We left everything else the same, although I will add I normally add length for Penny and I forgot to add length to this dress. The length is fine as is, but since she grows like a weed it won't last as long as we would like.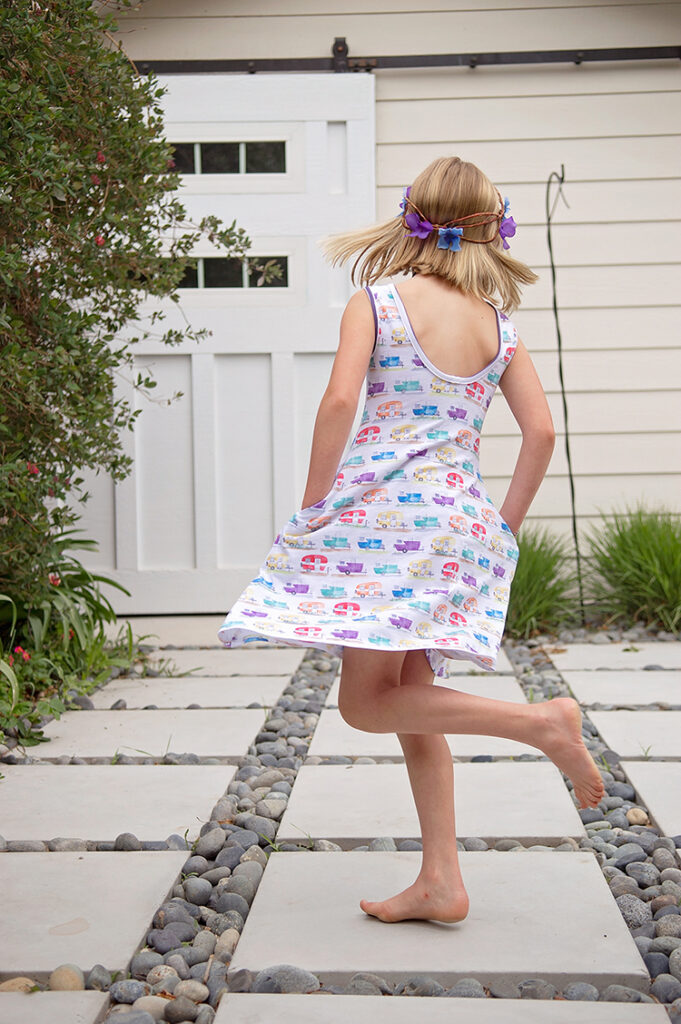 The Oxford will always be my favorite knit dress pattern.