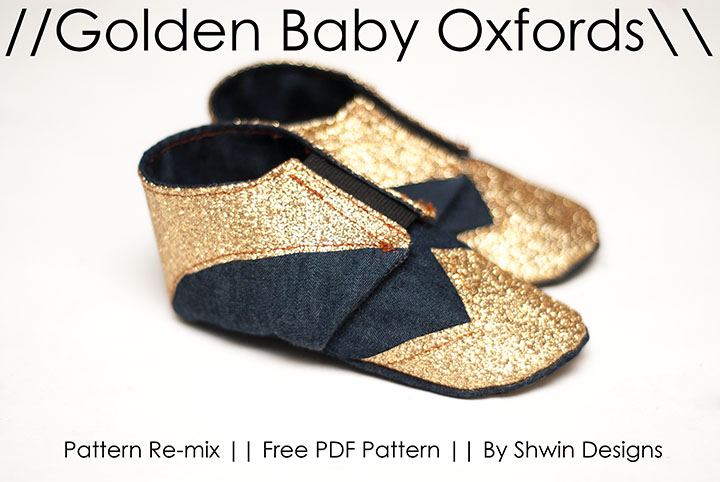 A few days ago I shared the Free Baby Oxfords Shoe Pattern. I mentioned that I had another twist on the pattern. Well today is that day. So if a button is not your thing, here is a way you can make the little oxfords with elastic. Also note if you are the shoe tie type you can make this style and have it lace up. You will just have to place holes for the laces where you sew the elastic. (Link for the free baby shoe pattern below)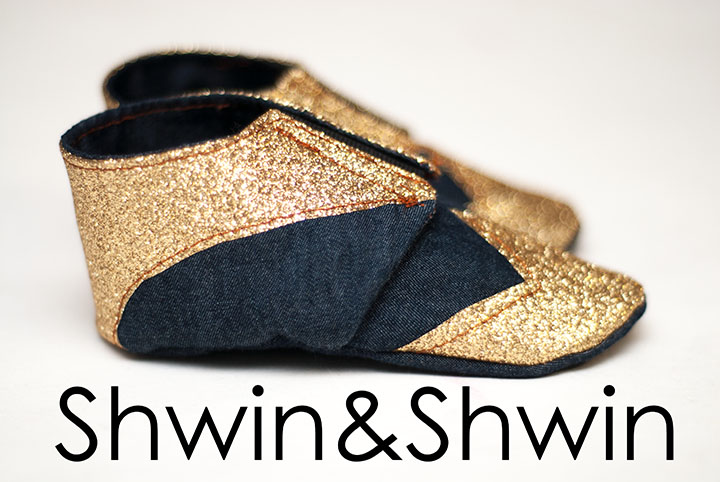 The design still has the wingtip design, and the heel detail for the faux layered look standard for oxford shoes.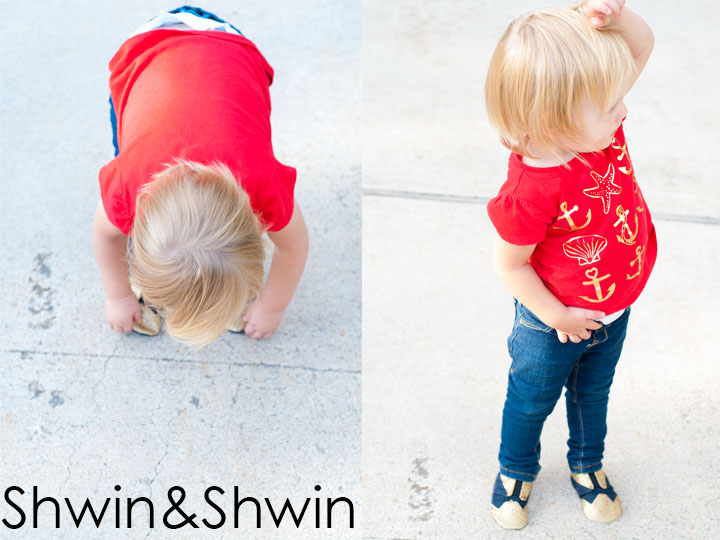 For the Free Pattern check go to THIS POST
There are details on that post about sewing baby shoes, and what you will need. As well as the instructions you will want to follow, below I will just show you the modification I made to the pattern but not all the steps.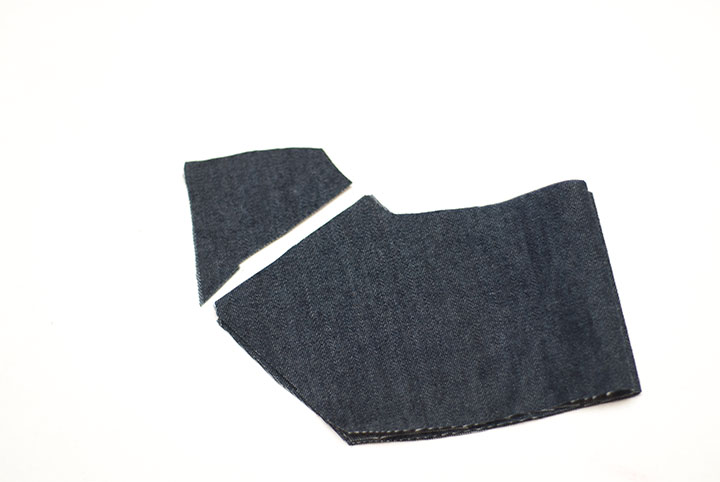 First things first. For the heel piece. You need to cut the top corner off. Cut from the corner (right before it angles shown here on the left side) up to about 3/8″ up from the top line.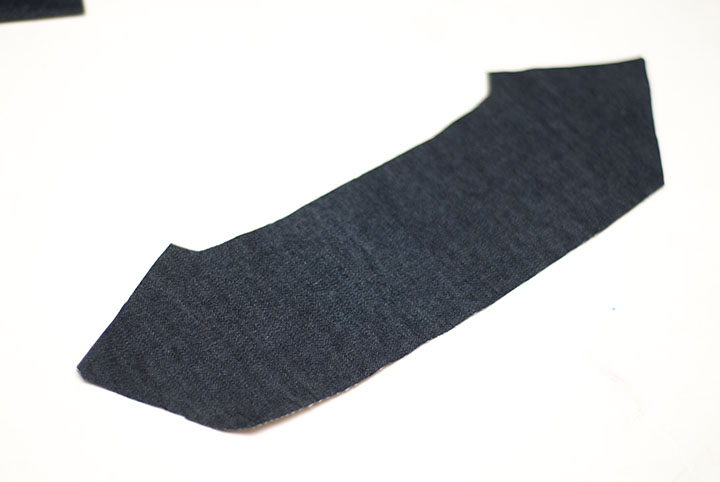 You want the piece to look like this when it's done. (almost like an arrow) You will cut the heel accent piece the same way so they still match up.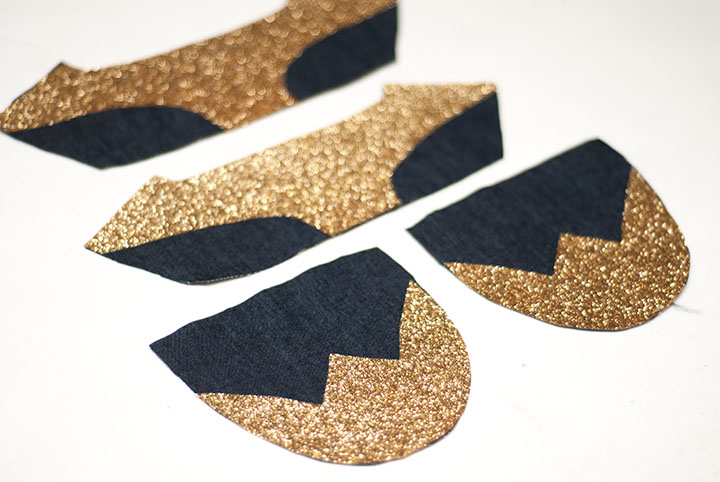 Now for these ones I used gold vinyl (iron on from Joann Fabric) It was easy because it just ironed on. I still stitched it on for the detail. I will say I wish I punched holes in the vinyl so it had even more details like actual oxfords.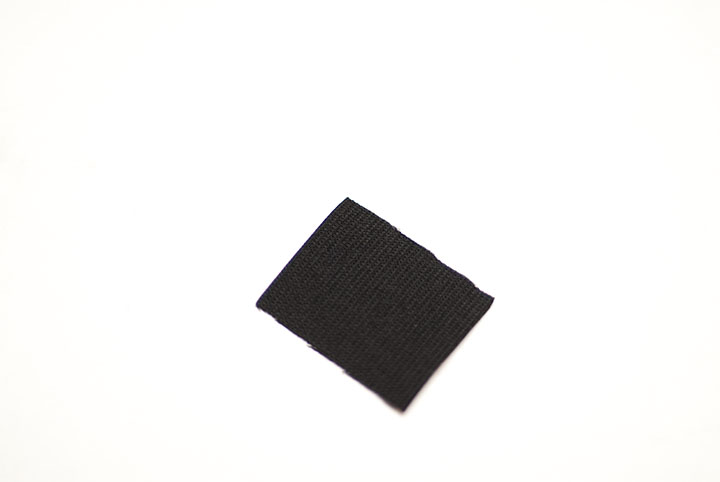 You will need 2 pieces of elastic 1″ wide and as tall as your opening. (you will see what I mean in a min.)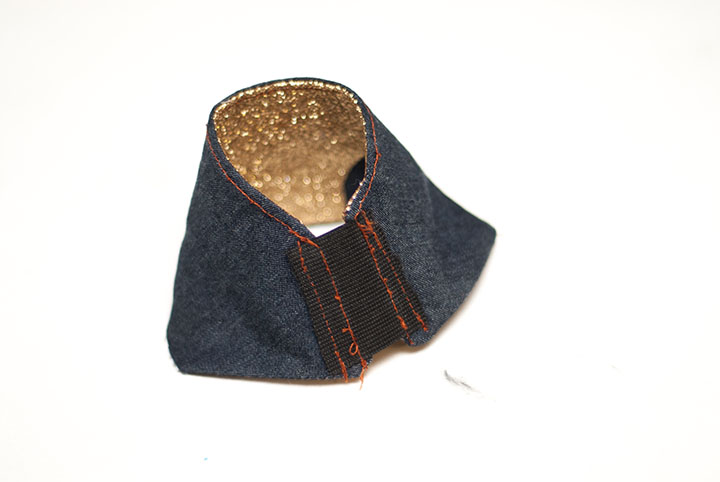 Sew the back heel pieces together as the other pattern does. Then you are going to sew the elastic in place connecting the heel piece into a loop. So here is where you want the elastic to be as tall as the two front pieces, so it takes up the whole opening.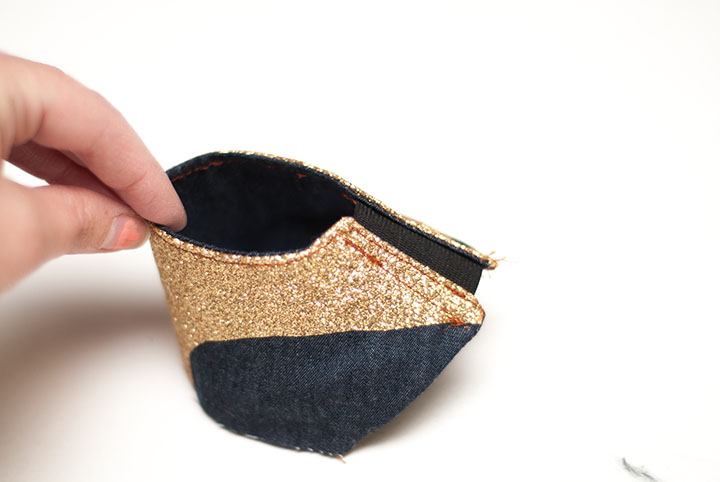 Turn the heel piece around and you should have something like this. (shown how it will look on the shoe)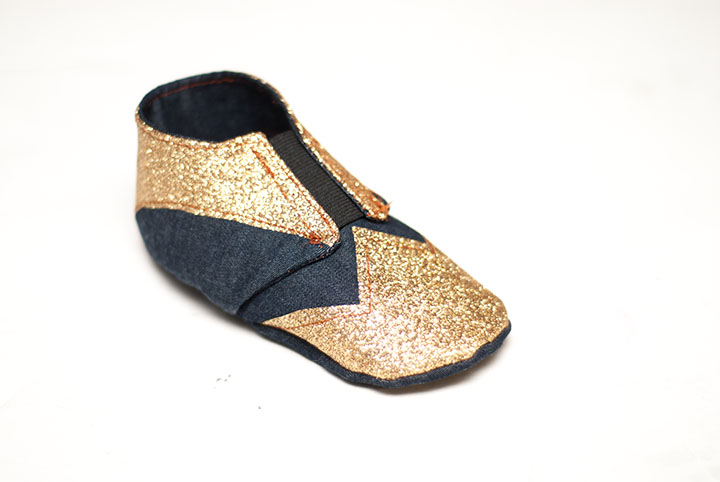 Finish sewing the shoe as instructed in the pattern and you have a cute little shoe.
Again. If you want laces. Follow the same steps but skip the elastic. Instead punch 3 small holes where you would sew the
elastic and when you are done sewing the shoe lace up the shoe.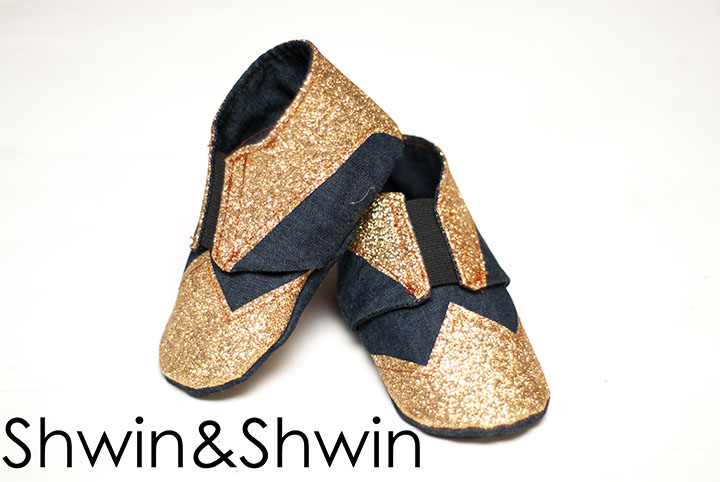 I just love how glittery the gold is by using the vinyl.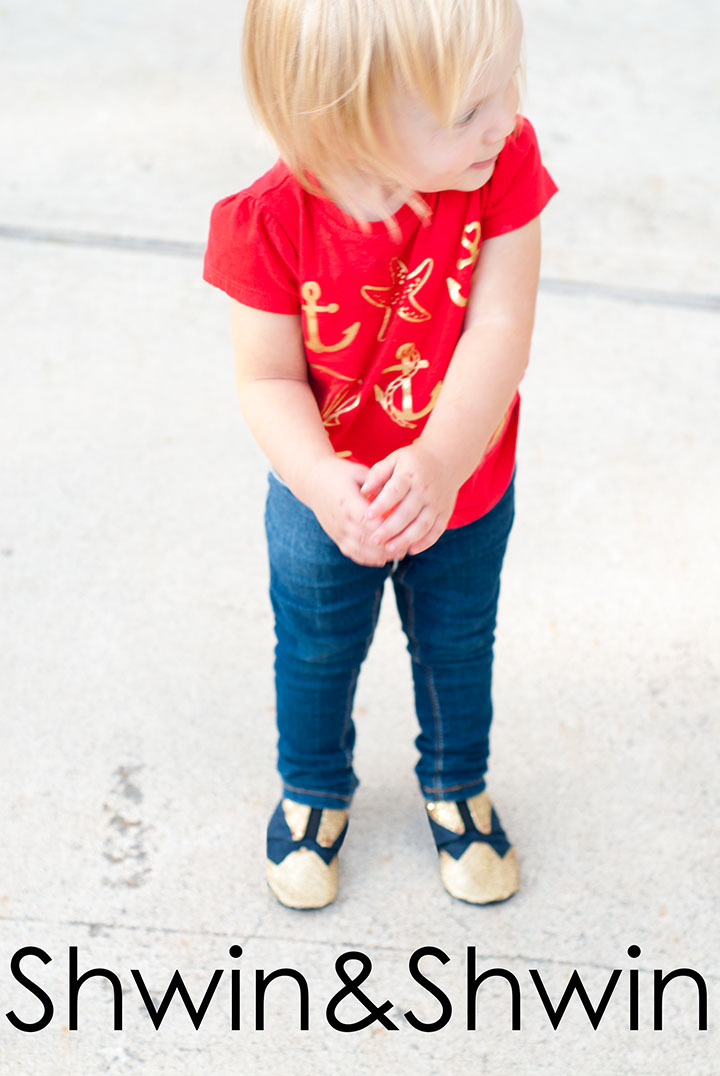 They add a cute little pop to Penny's little wardrobe.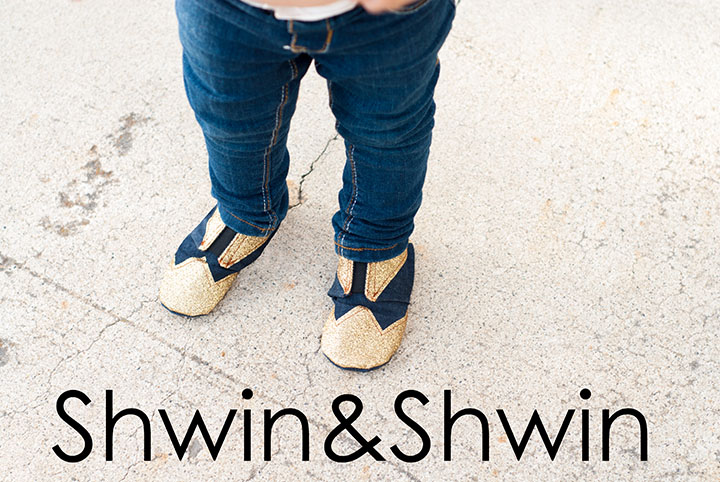 Shoe base || Denim Scraps || Gold Iron on Vinyl
Baby Jeans || Old Navy
Anchor Tee || Old Navy