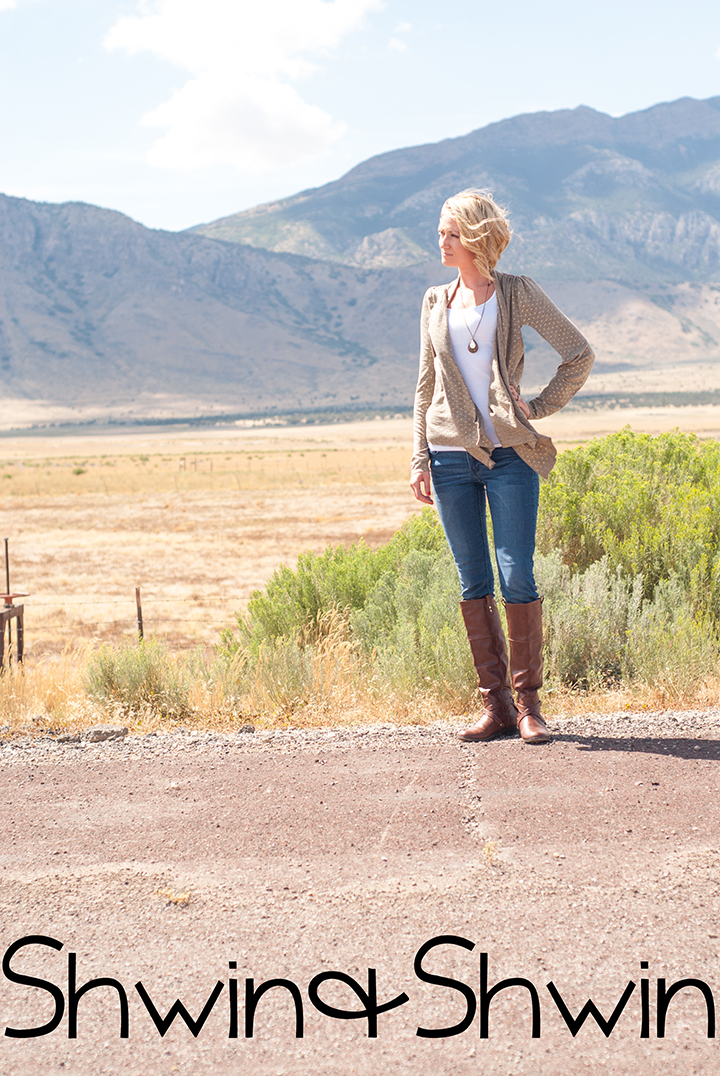 Fall is coming and that means it's time to start dressing for fall. When I was designing my fall line of Women's Patterns, I kept thinking what would I wear? My wardrobe is made up of two basic things I wear every fall. Tees and Cardigans. Since both have been done time and time again and I have about every variety in my closet I thought of how I could make it different. That's the fun part of fashion and sewing right? Making something that's tired and old new and fresh again.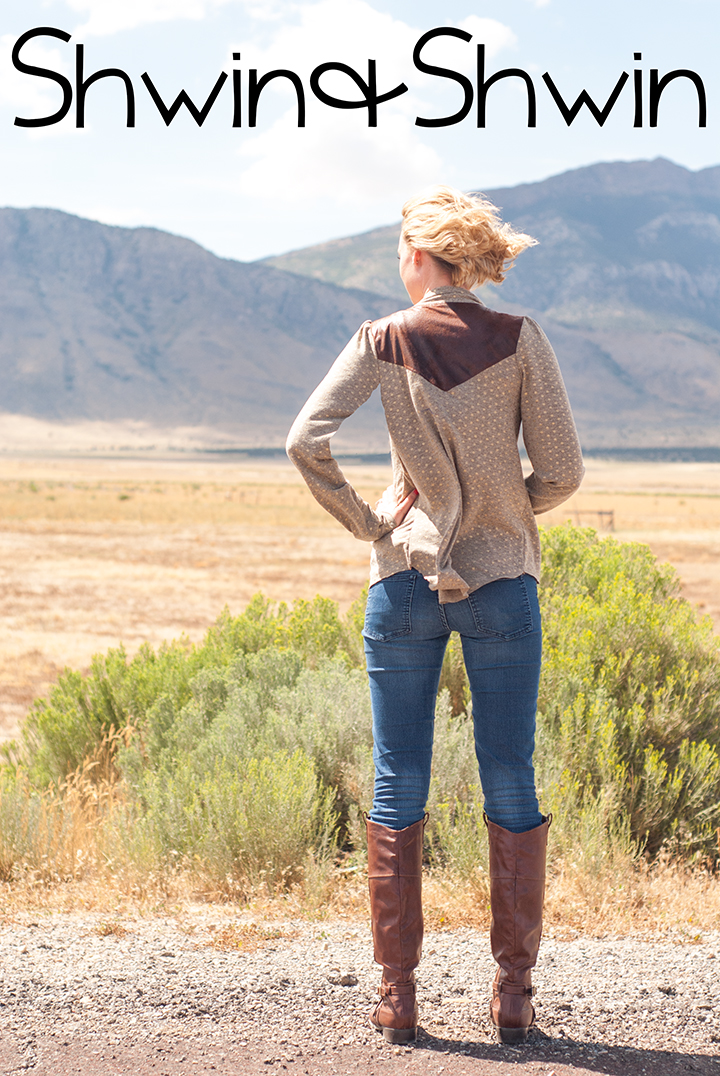 For The Beautiful Dreamer cardigan, I wanted 2 things. Something super comfortable and cozy and yet stylish enough to wear out of the house. So I designed a loose draped front cardigan (that you can wrap yourself in like a blanket) And I added details like this back yoke which is a great place for a contrast fabric or color.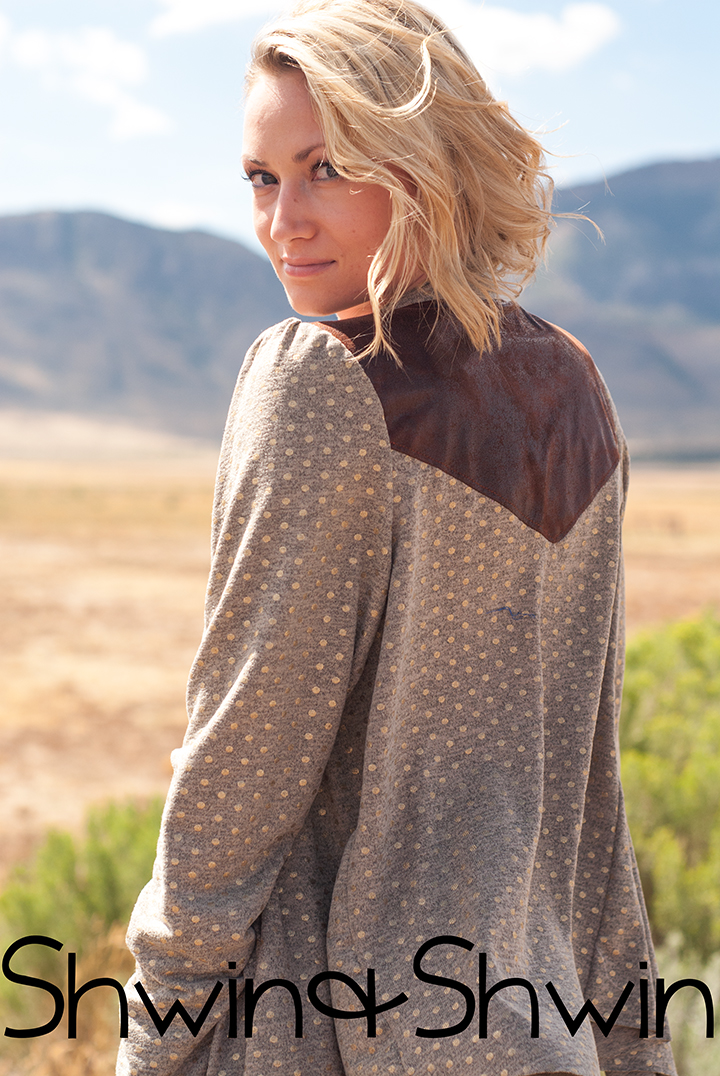 A slight gathered sleeve for a feminine touch. (I used a faux leather for the back of this one and I love the contrast between the knit and leather)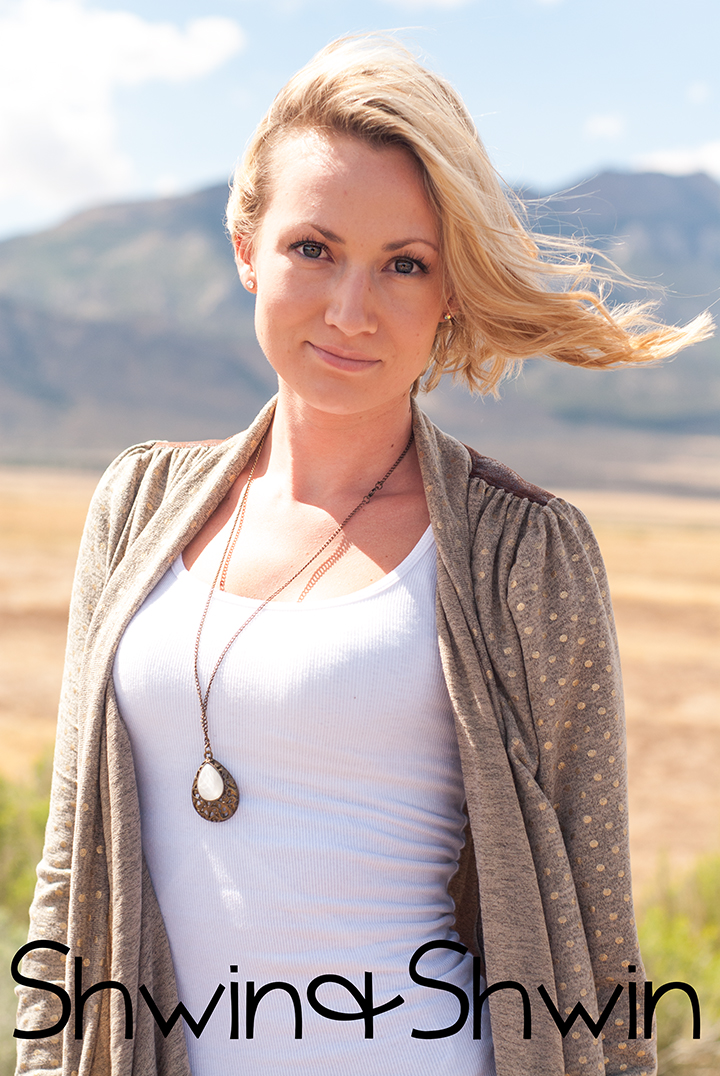 The front has a soft open drape that frames the body.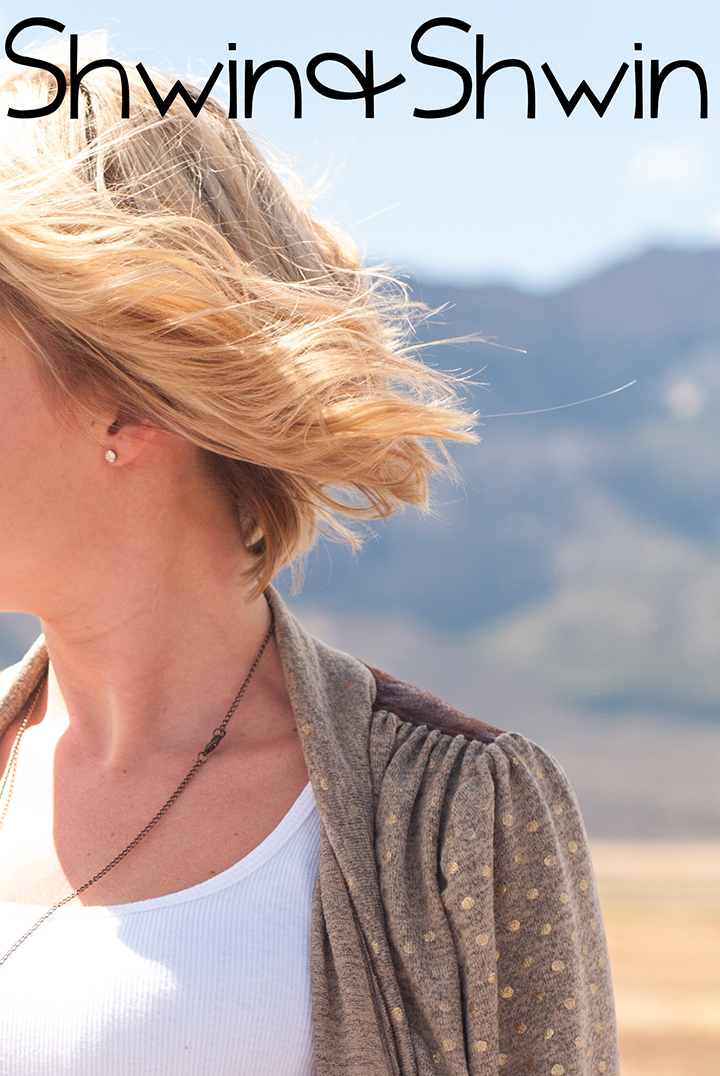 The front shoulder is gathered and I love that detail. Just a little softness without going crazy over the top. It's my favorite cardigan in my closet now.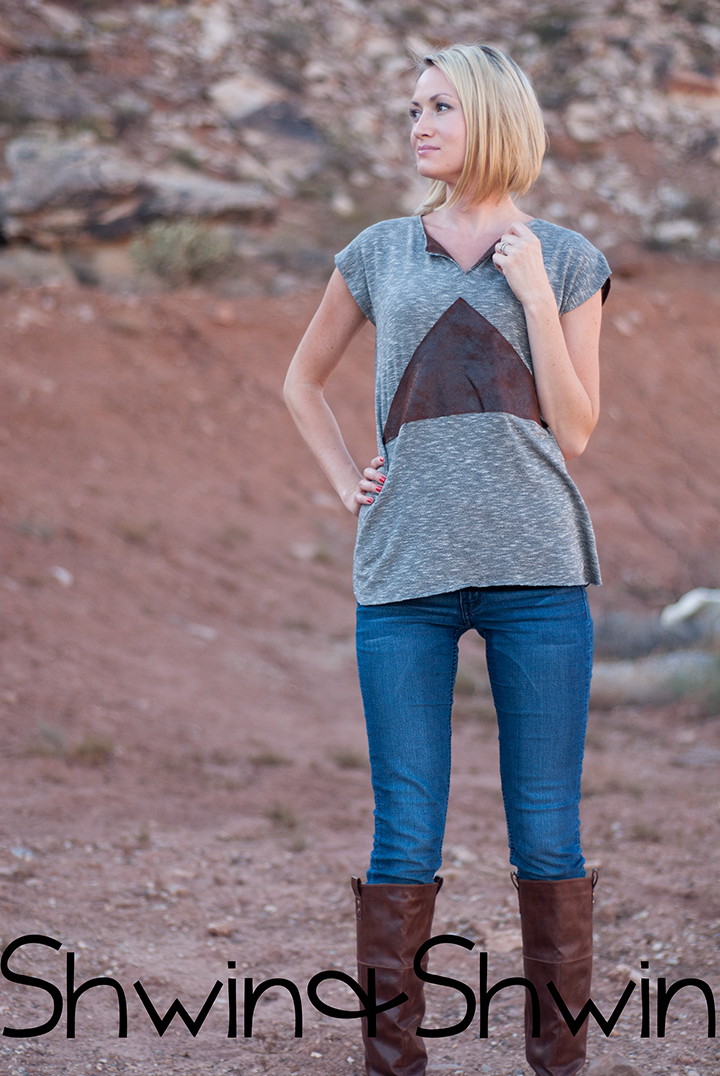 Next up is the Carol Tee. Much of my wardrobe is made up of knit tops and some of my favorites have the cap sleeve, flattering on the arm, comfortable to wear and incredibly quick and easy to sew. I wanted to change up the regular tee though so I did a front slit. It's lined so that the lining pops just a bit when the front edges curl and I love just that little pop. I love how it frames out the neckline.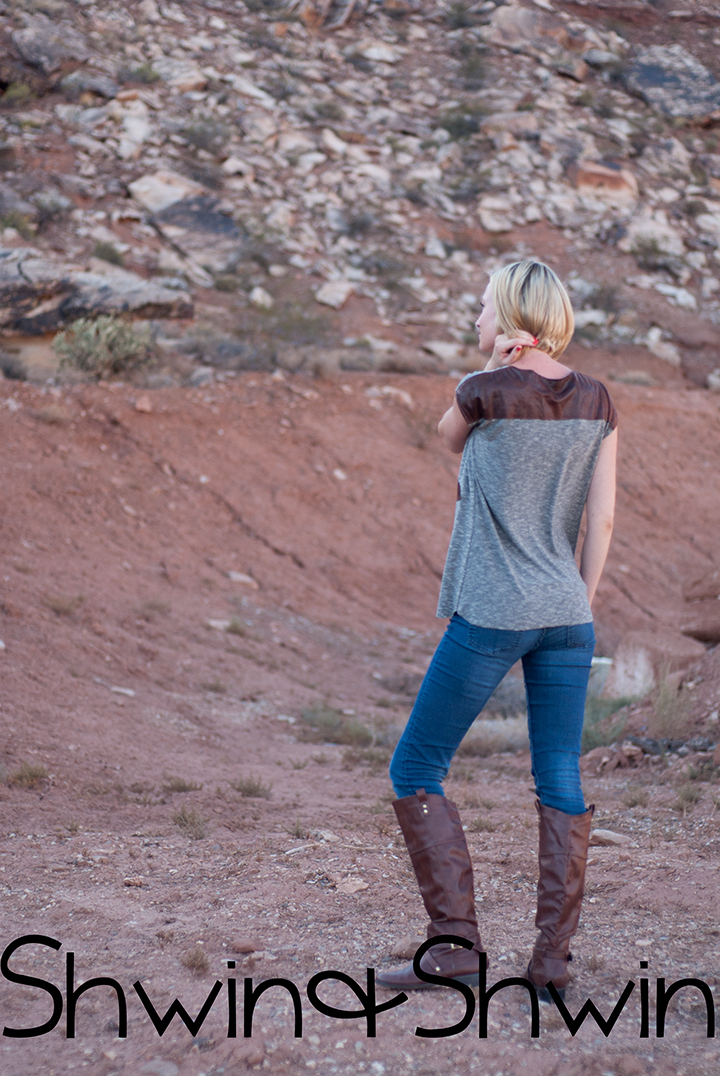 The back has a back yoke much like the cardigan it allows for a pop of color or contrast texture to be in the back. Just a nice little surprise and something other than ordinary.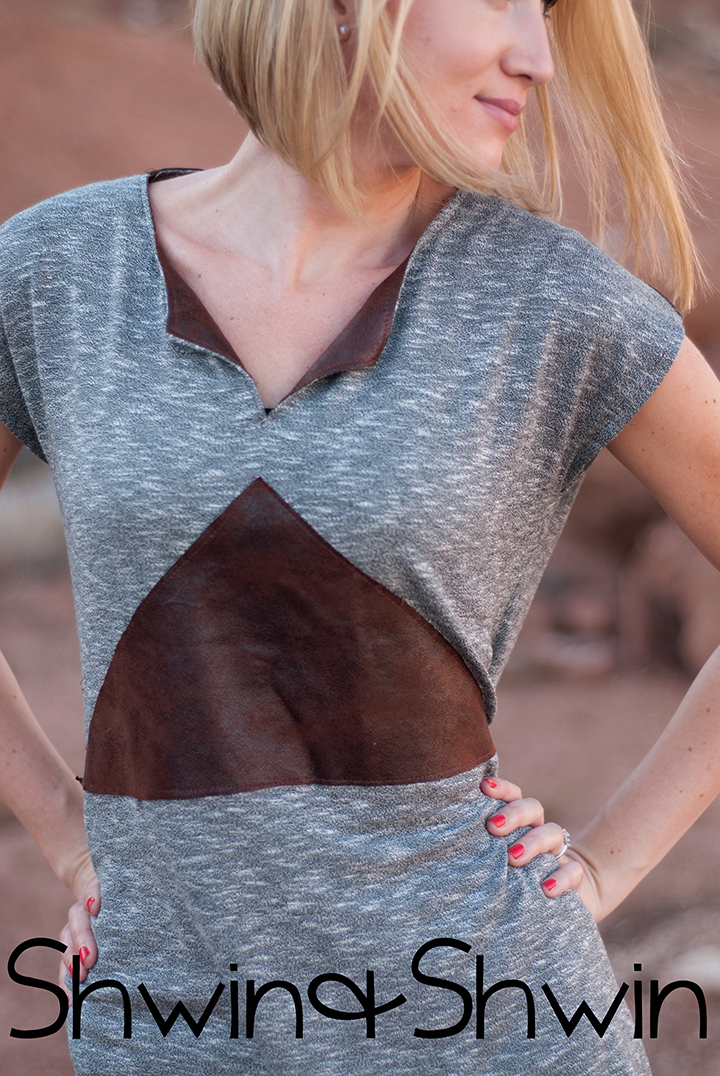 For this particular top I also cut out a triangle from some scrap of the faux leather I I stitched it on to the front. I was planning on adding some text to the triangle but once I stitched it on I decided I liked it as is. I liked how it played off the front slit, and framed the body.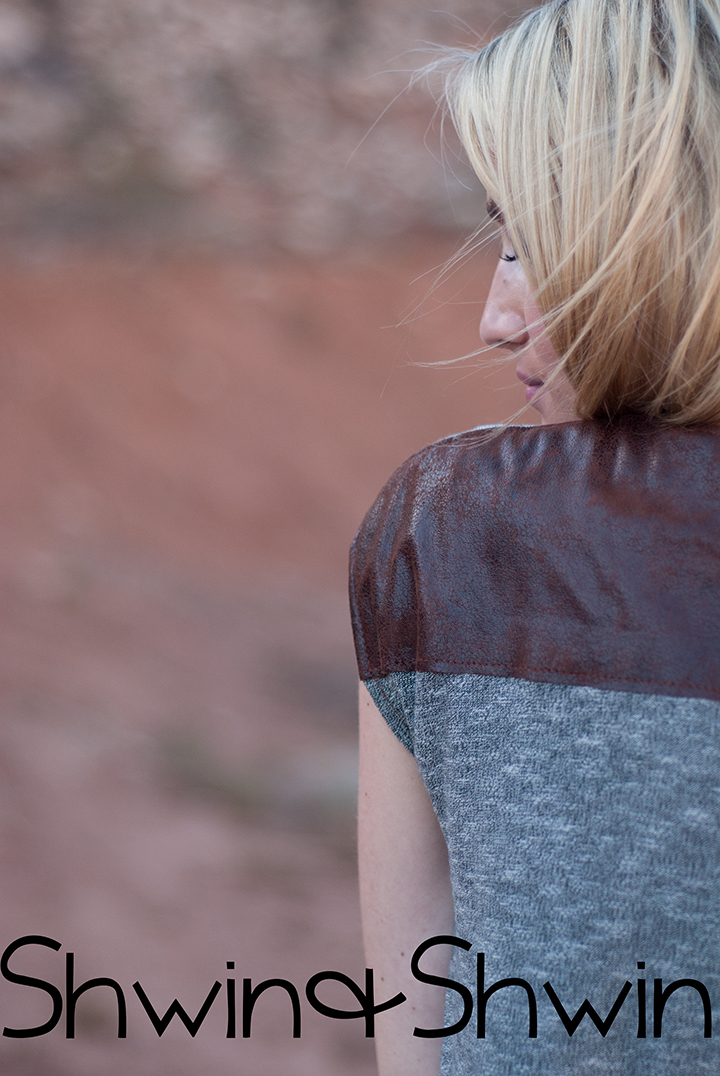 I used the faux leather for the back yoke of this top as well.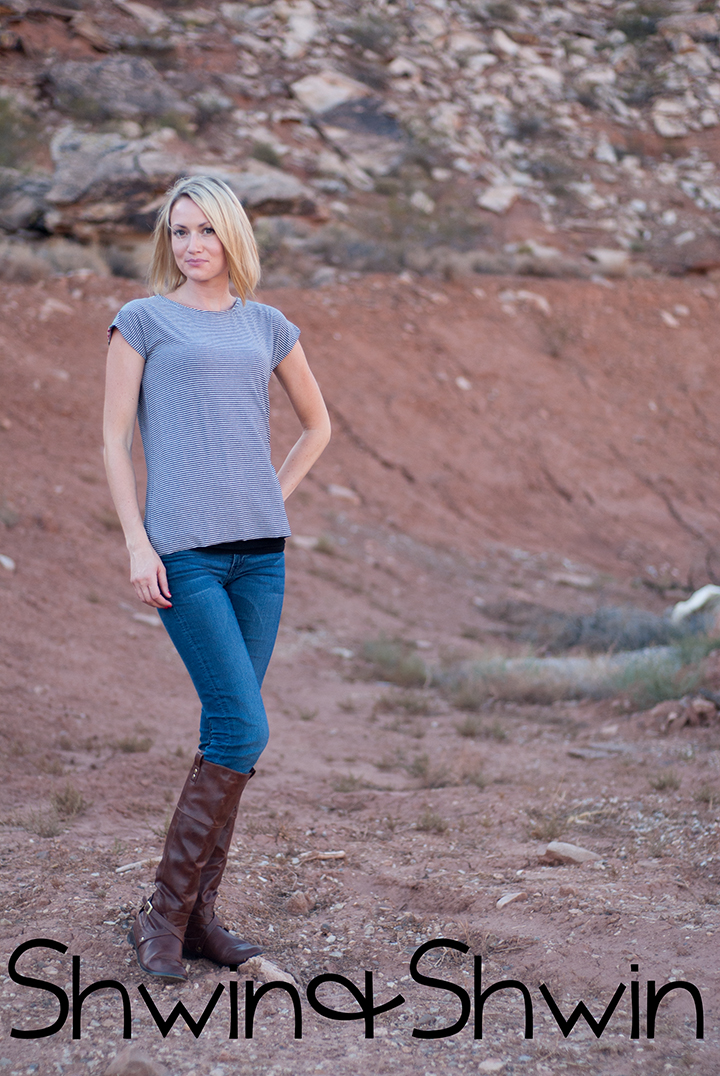 And incase the front slit is just not your thing, or you want to have other style options there is also a regular neck option.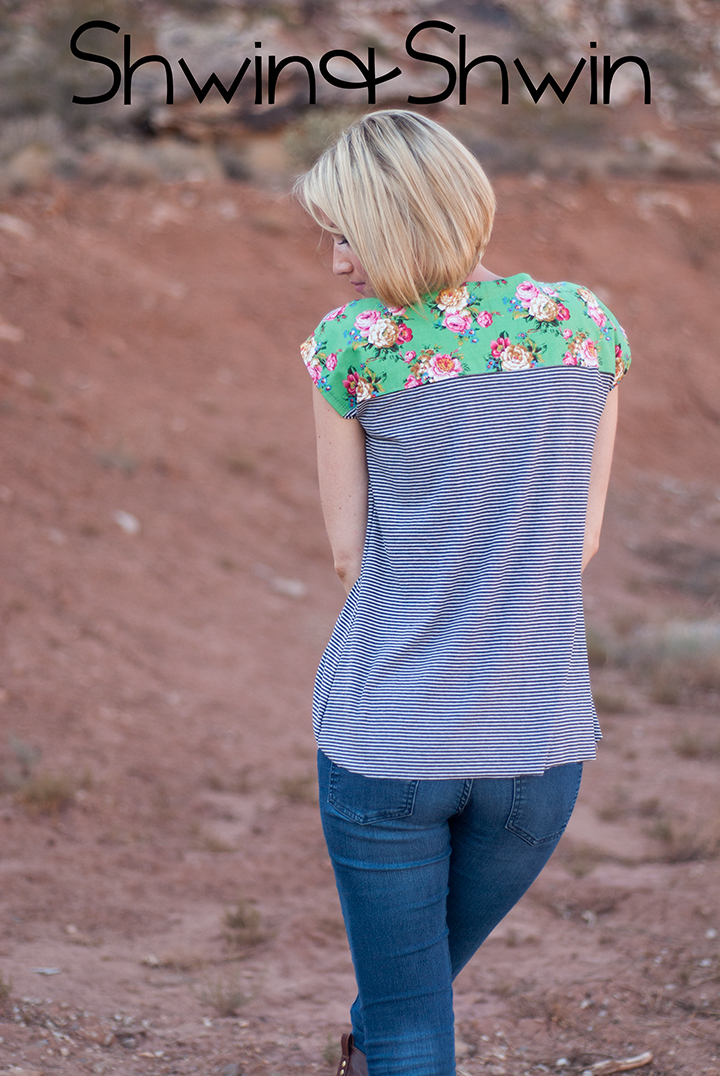 \With back yoke detail of course.
All of the fabrics used for these tops and cardigan were purchased at Joann Fabrics locally. Sorry they are not found online.