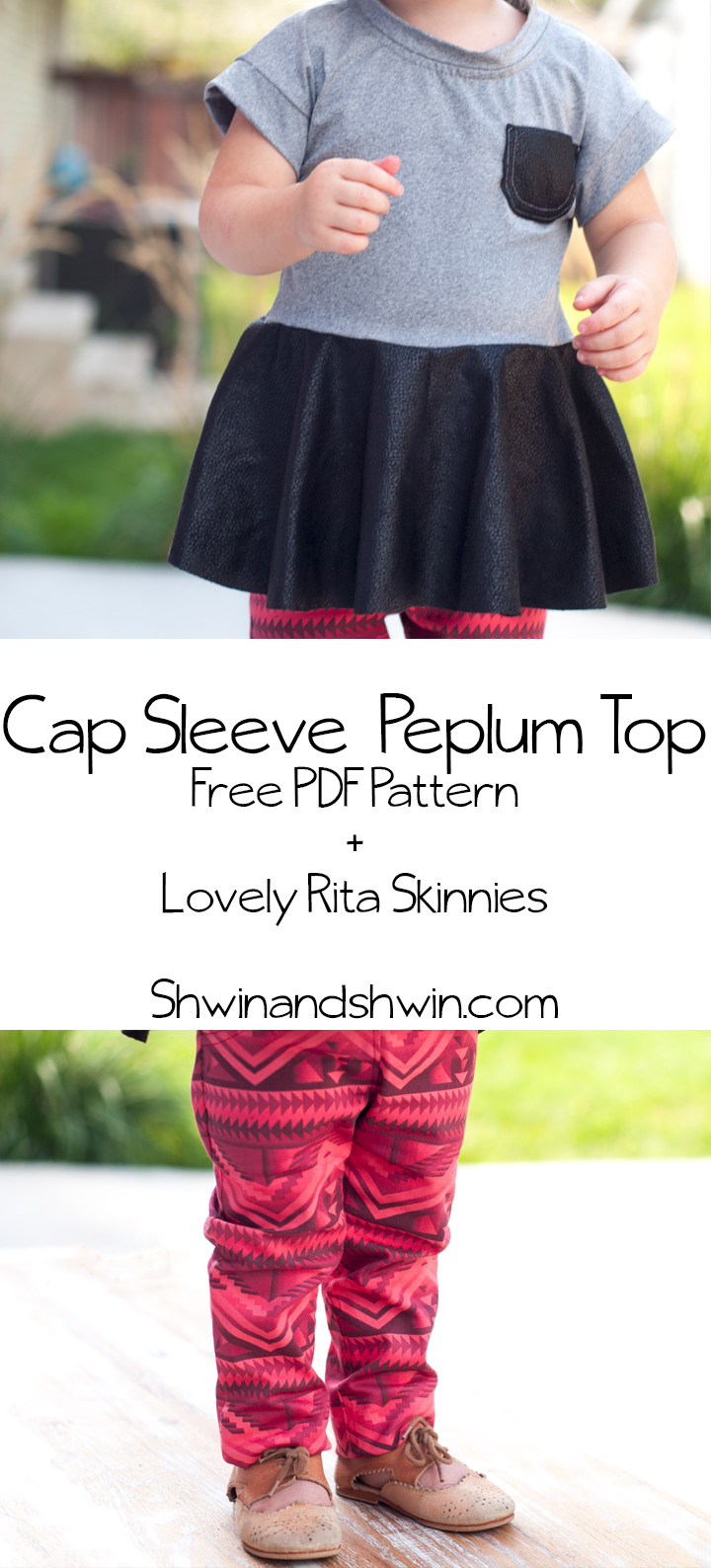 I am still sewing up fall pieces for my kids. I know I swear I JUST finished sewing their summer pieces and then BAM! Here comes fall… I will never keep up with these seasons time in general just flies by, I mean it's SEPTEMBER! What?? How did this even happen?
So for Penny who was in need of a few fall pieces. I pulled out some old favorite patterns and made her a whole new outfit. I used the Cap Sleeve Dress Pattern a free pattern I shared a while back on the blog. (and oh my has penny grown! But not really because the top still fits her and she still wears both dresses)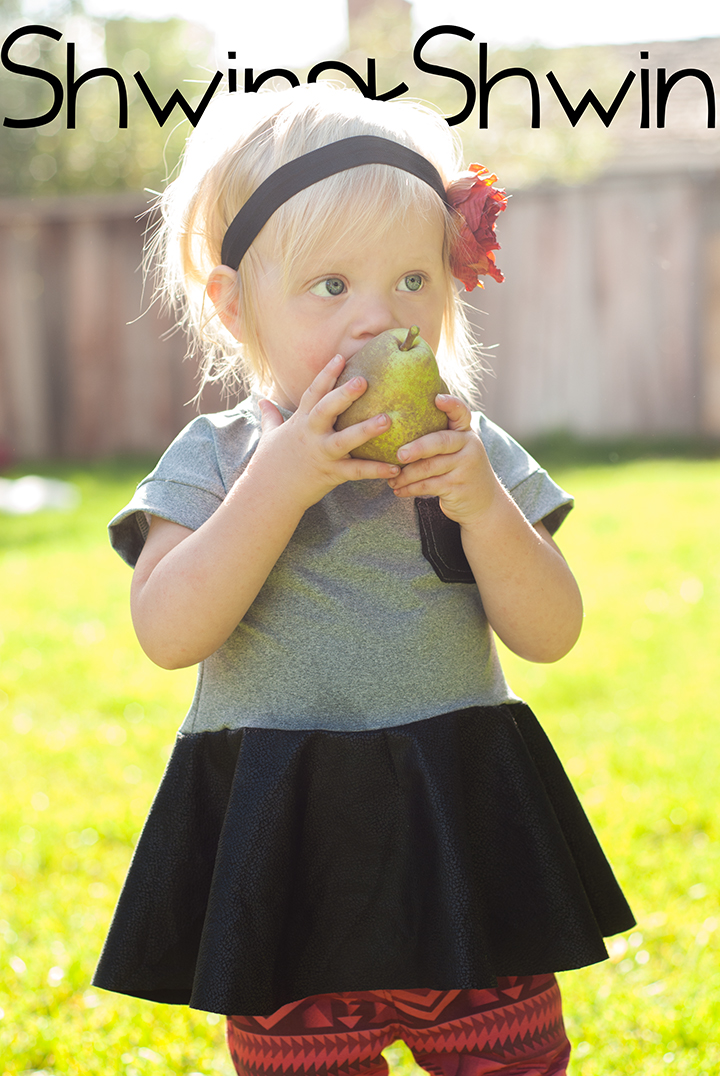 For the pants I used the Lovely Rita Skinnies Pattern. (size 12-18m) I skipped the button tabs at the ankle for these since the print was already busy.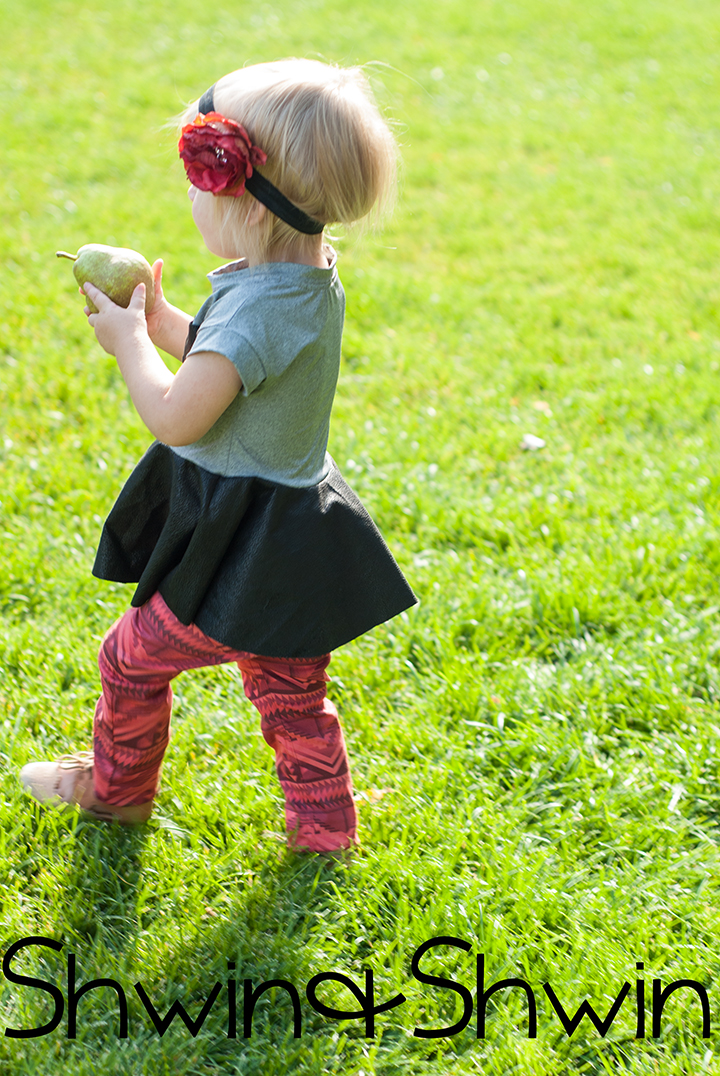 Side note, this post could have been called Penny, the Peplum, and the Pear. We have a pair tree in the backyard and Penny basically insists on having a pear anytime she is in the backyard. So naturally Penny wanted a pear when we went out to take pictures. And if you remember what happens when you take something away from this girl, I let her keep the pear. Seriously it was in nearly every frame and 90% of them were her chomping away at the pear. The girl is serious about pears.  Ok so on to the pattern:
I used the Free Cap Sleeve Dress Pattern making only a few very minor changes.
1. I added a small pocket to the front by just cutting one out free hand and sewing it on.
2. I cropped the length. To do this instead of taping the bottom of the bodice piece on when the pattern prints out I just cut the top at the line from page one.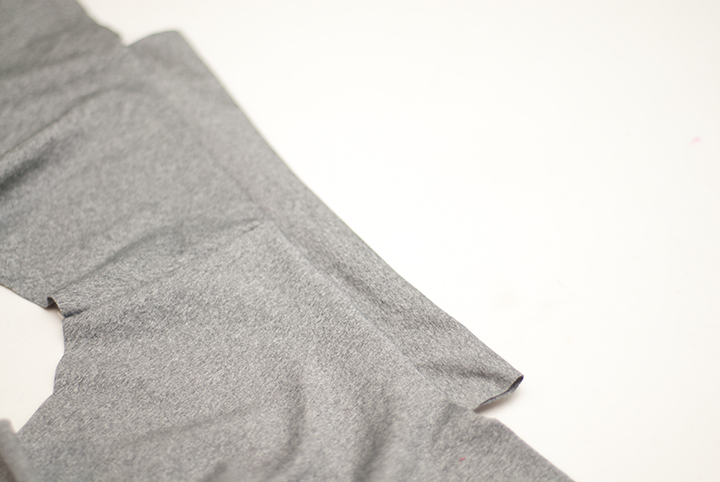 3. I made the sleeve band 1″ wider and I made it longer so that it didn't stretch to fit. I just measured the sleeve edge and made it that length. I did this so it was more like a short sleeve.
Everything else was just following the pattern.
Since I am currently loving the whole faux leather paired with knits vibe, I went with a heather grey knit, with a black faux leather and for a little pop of color and pattern I did a red tribal print in a stretch denim.
It adds that perfect amount of fall pop.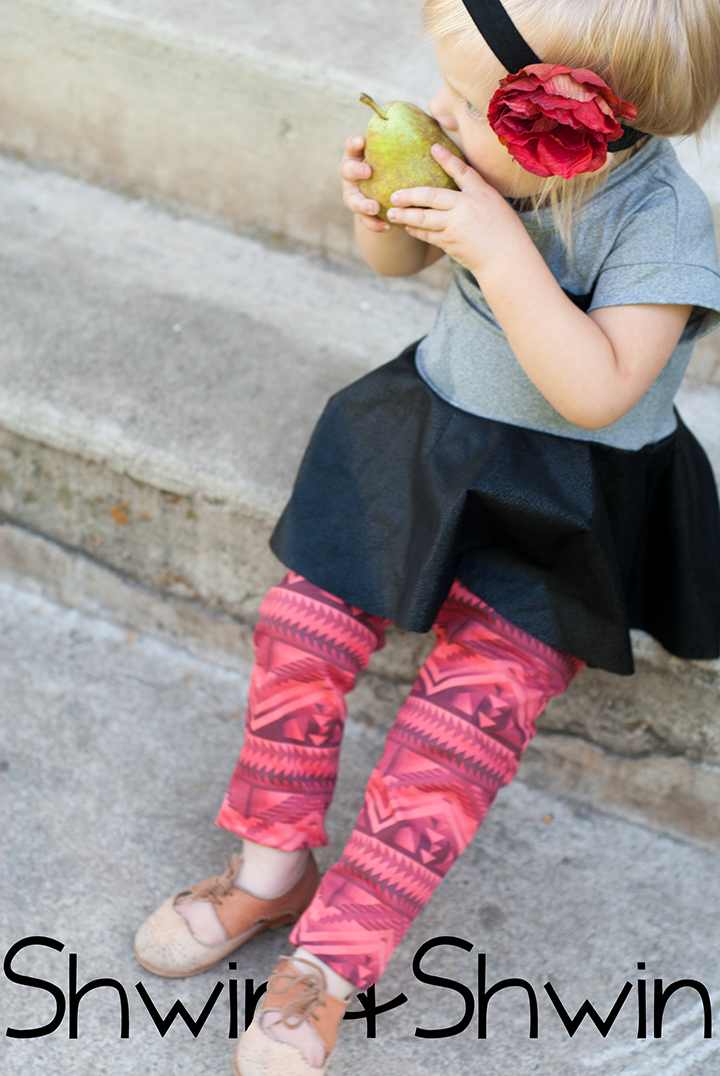 I love the flounce of the skirt, the faux leather has a great drape. And seriously Penny and that Pear.
Peplum Pattern || Free Pattern
Pants || Lovely Rita Skinnies || Shwin Designs
Grey Knit || ML in downtown L.A.
Black Faux Leather Suede Cloth || Joann Fabric
Red Tribal Print Stretch Denim || Joann Fabric
Shoes || Zara Baby