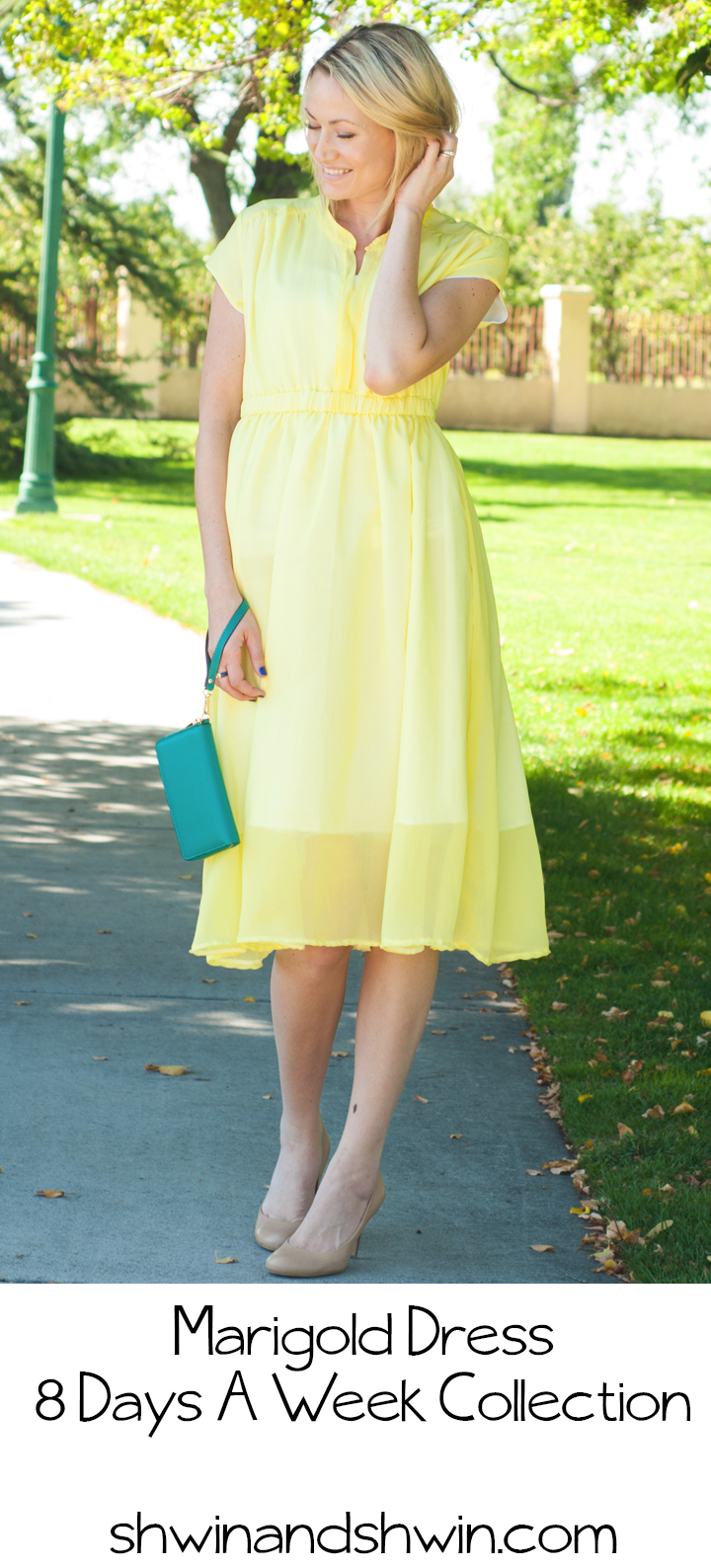 Today I am sharing the details behind the yellow dress. Made from the Marigold Pattern as part of the 8 Days A Week Collection, goodness I LOVE this dress. I had a vision of a soft flowy chiffon dream and as soon as I saw the yellow I knew it was meant to be. The yellow chiffon is so soft and dreamy it just kind of melts in your hands like butter. (same chiffon I used HERE) I found the chiffon in the red tag section of my local Joann store because if you haven't searched the red tag area you NEED to. Did you know fabric comes to the store already marked as a red tag? Sure there is ugly stuff there but there is also some AMAZING finds. Like butter soft chiffon. No worries though I link to an online source below where you can find a similar chiffon if you don't have access to a joann store.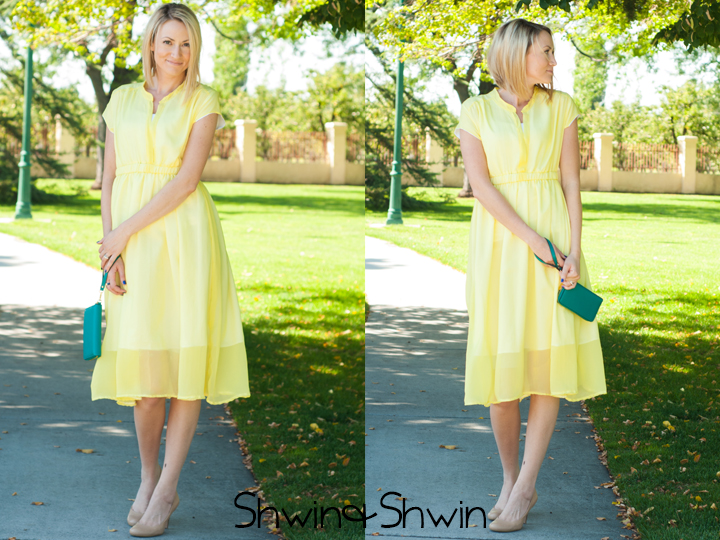 The chiffon is obviously sheer, and the pattern is not lined, so I had to make a few very small alterations, to make the dress fully lined. It was easy to do. I simply cut double of all the pieces once for the chiffon and once for the lining.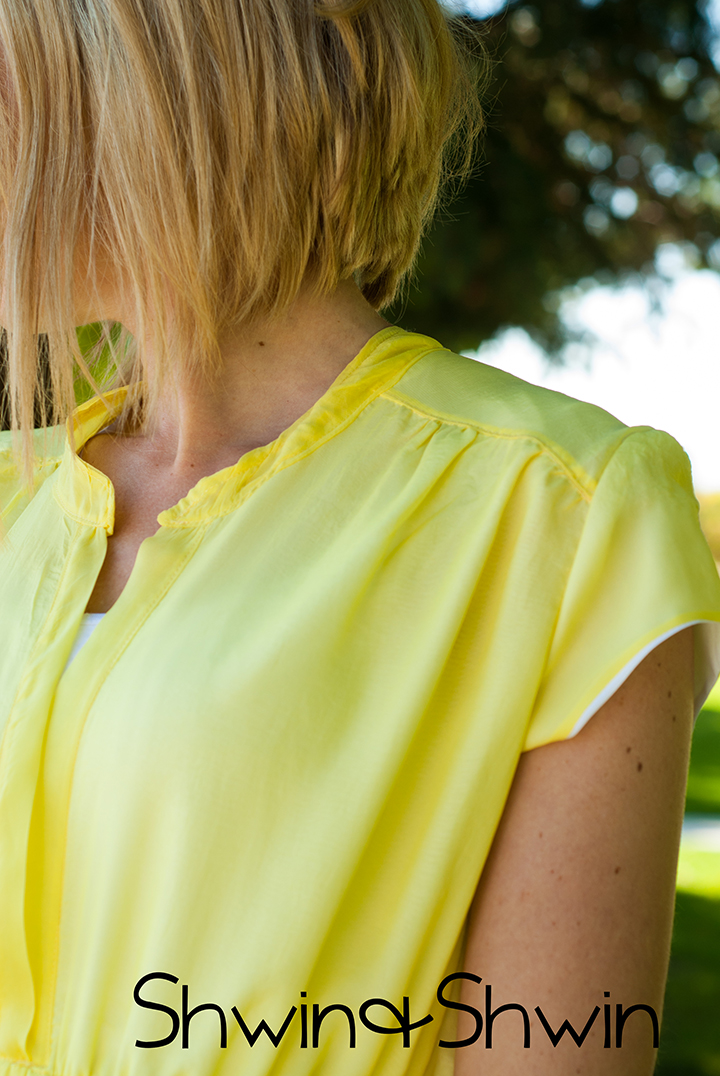 For the front bodice I placed the two layers together as if to make one fabric. This helped make the chiffon even easier to sew. Although much like the tips I shared HERE I also used lots of starch. When sewing the front bodice to the yoke piece I sandwiched it between the layers so the inside seam was nicely finished. The collar piece got a little wonky on me, I should have maybe used a lightweight interfacing to help stabilize a little but you can only notice when you look really close.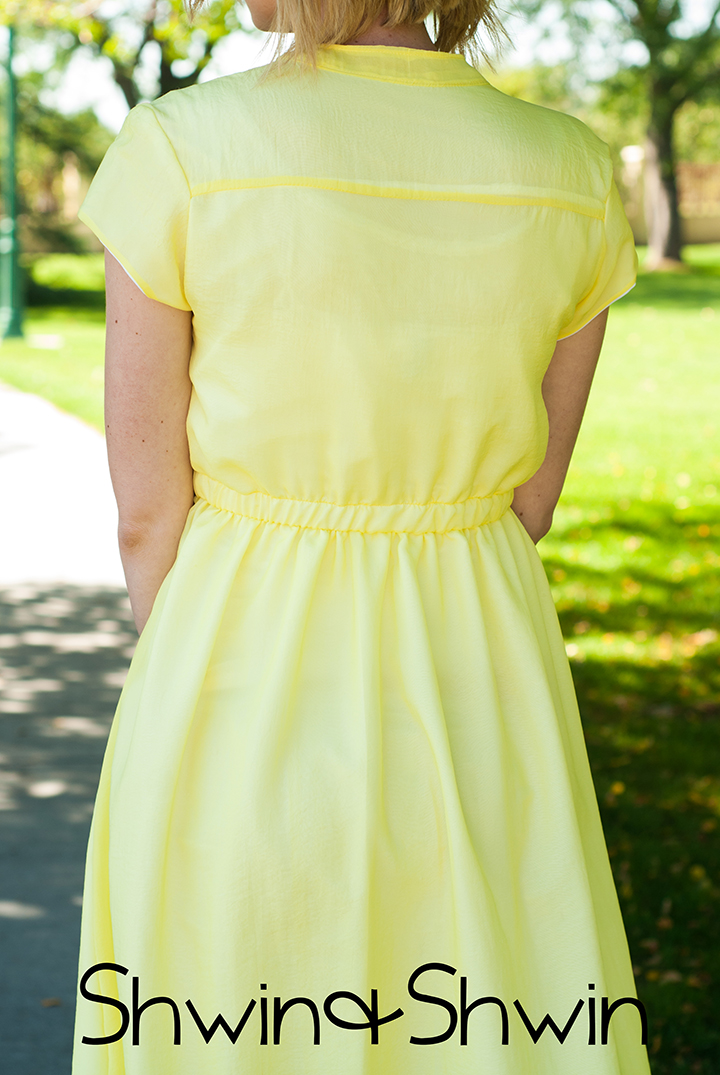 For the back bodice I made the lining and outer layer separate so the inside would be nicely finished. For the skirt I simply made two, I made the lining shorter than the outer for a little peek a boo effect.
I decided to leave off the buttons off the front for this dress, since it stays pretty well closed and my sister just wore a cami underneath. The pattern has several options, long and short sleeves, pockets no pockets, dress, top, or skirt. It's really unlimited and I loved making a dress that works for fall and will transition well into a spring dress.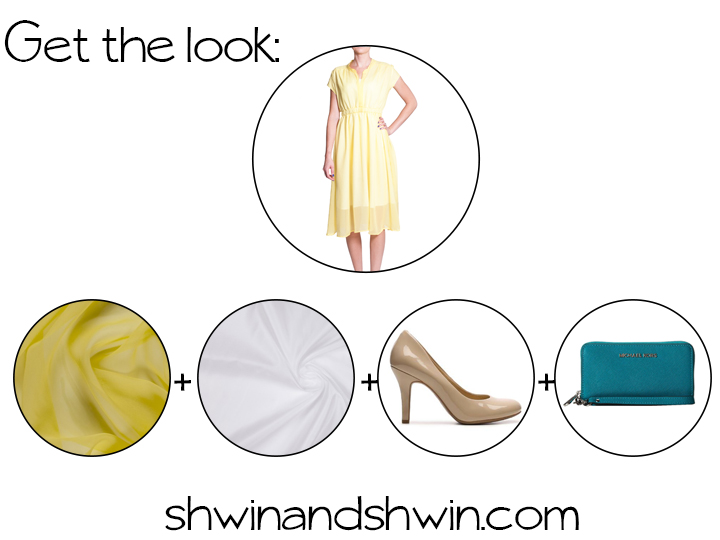 Yellow Chiffon || Mood Fabrics (similar)
White Lining || Mood Fabrics  (similar)
You can get the Marigold Pattern as part of the 8 Days A Week Collection from Pattern Anthology.