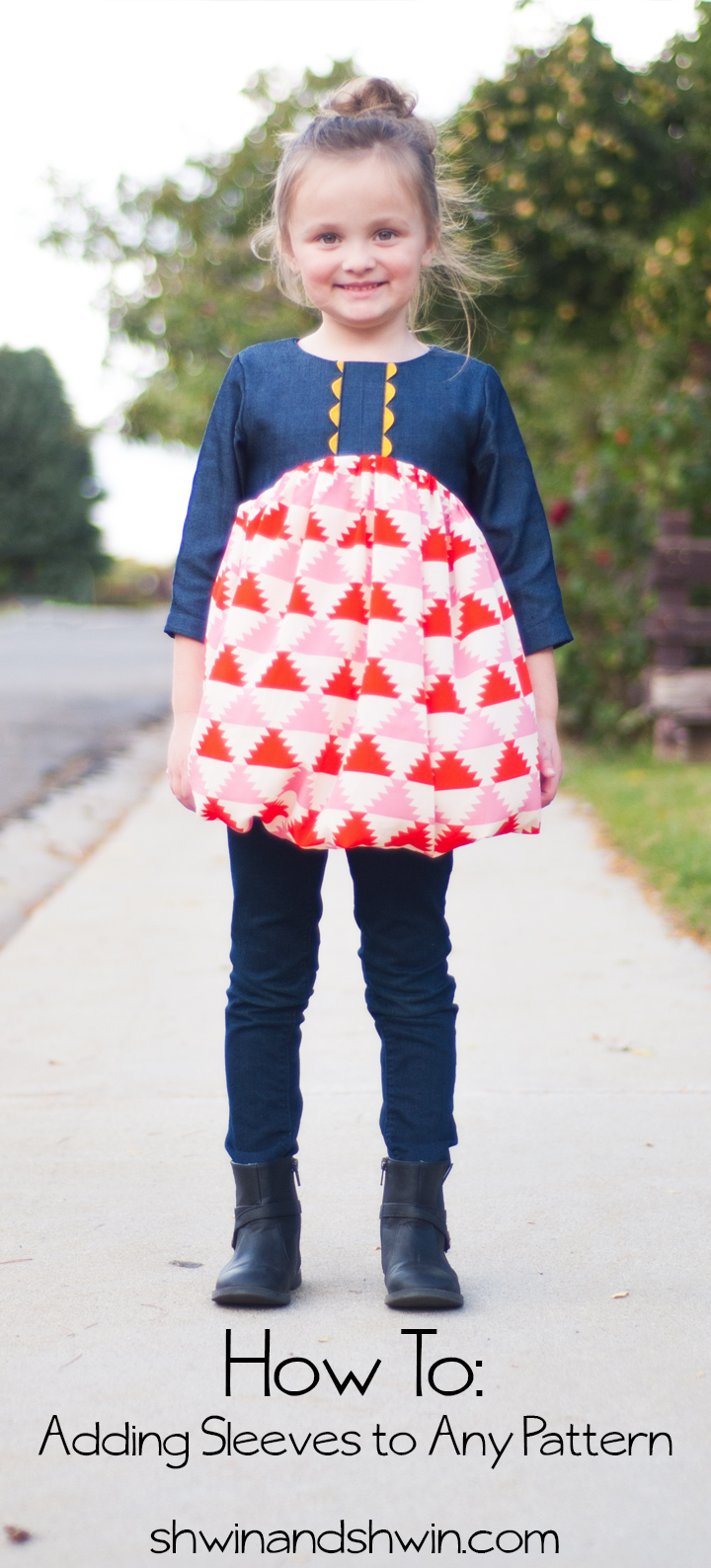 So let's say you have a pattern you love, only you wish it had sleeves. Adding sleeves to a sleeveless pattern is not that difficult. All you need to do is understand a few simple elements of sleeves and you will be able to turn all of your sleeveless dresses and tops into long sleeve, short sleeve or anything in between.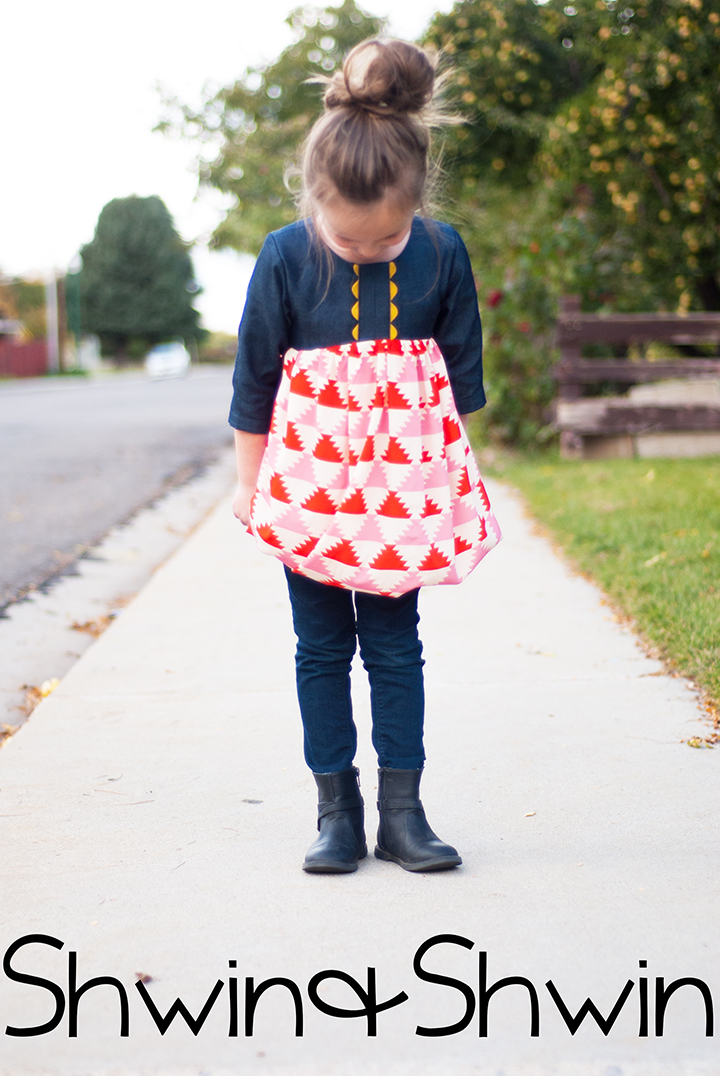 For me I took the Sunshine Dress Pattern and added sleeves. I decided on making them mid-length sleeves (or cropped) Just for a little something different. ( I also made the top version instead of the dress)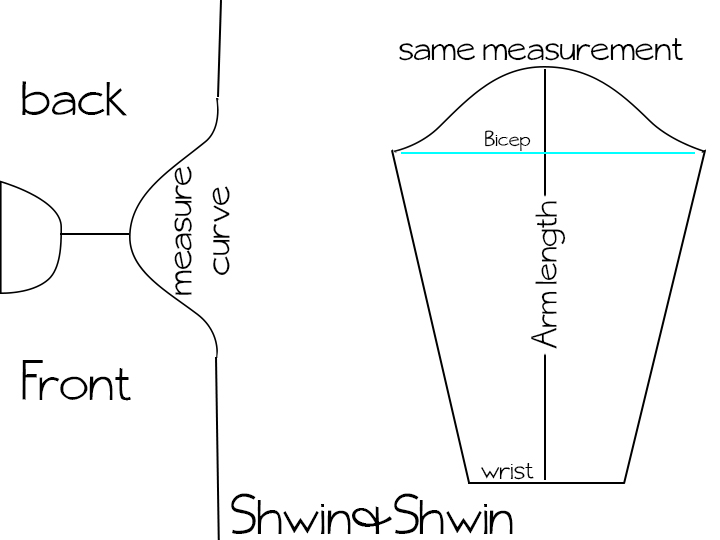 So let's talk sleeves. There are a million different ways to draft a sleeve. Tweaking little details will alter the entire fit and style of the sleeve. But let's just keep things really simple. You will need to take a few measurements.
1. Sew the front and back bodice together (shown above) Then measure the arm curve. Tip use a tape measure or bendable ruler since you want the tape measure to follow the curved line to get an accurate measurement.
2. This same measurement will be the curve of the sleeve. You want the shape to look roughly like the sleeve above.
3. The width across the top of the sleeve needs to be wide enough for the bicep. Measure the widest part of the upper arm. Then add ease. Generally at least 1″ (as well as seam allowance)
4. From the top of the curve to the bottom the sleeve should be the arm measurement + seam allowance + hem allowance. This can be as long as you like. If you want short sleeves measure to short sleeve length, long sleeves? Measure to the wrist. It's totally up to you.
5. The bottom of the sleeve should be wide enough to fit around the wrist (plus ease and seam allowance) or where ever you are having the sleeve end.
Draw out the shape of the sleeve and give it a go. Especially when it comes to kids there aren't curves to fit or worry about so adding a simple sleeve shouldn't be intimidating.
Need help sewing a sleeve? Check out this post.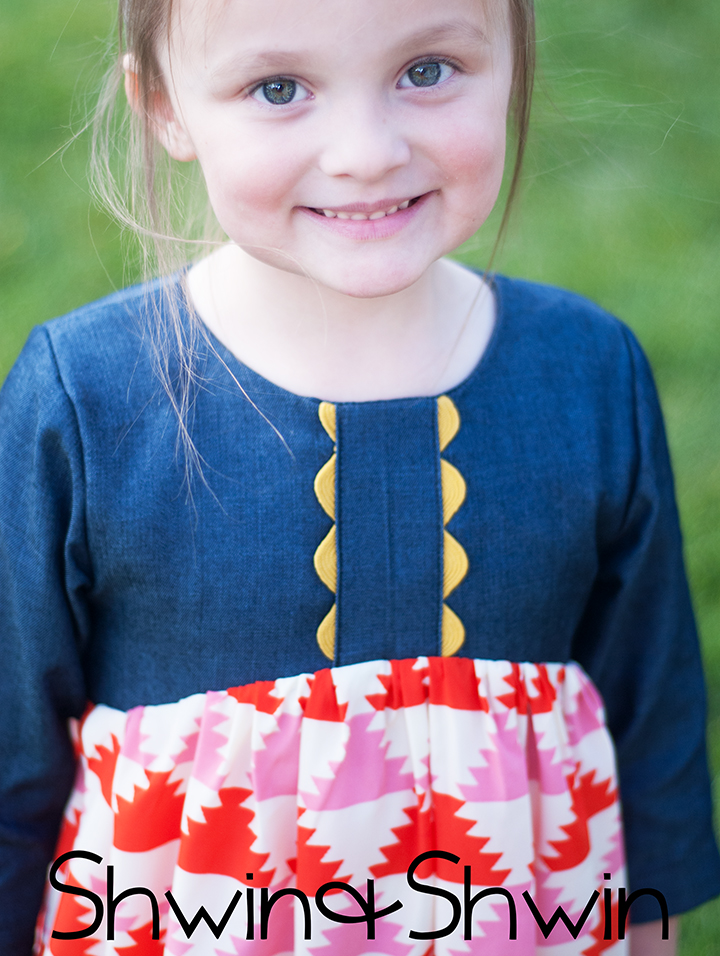 There you have it a simple sleeve so any sleeveless pattern can be ready for fall weather.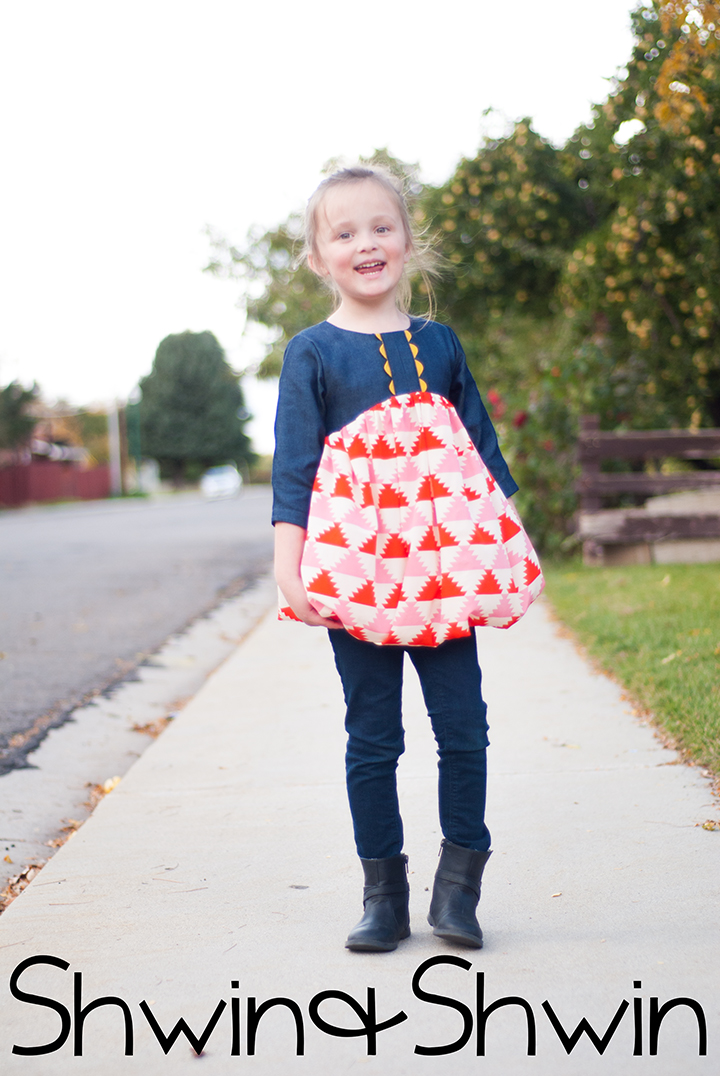 I love the Sunshine Top with sleeves. I love the bubble top and the curved bodice and everything that the original dress had but for fall I love just adding sleeves.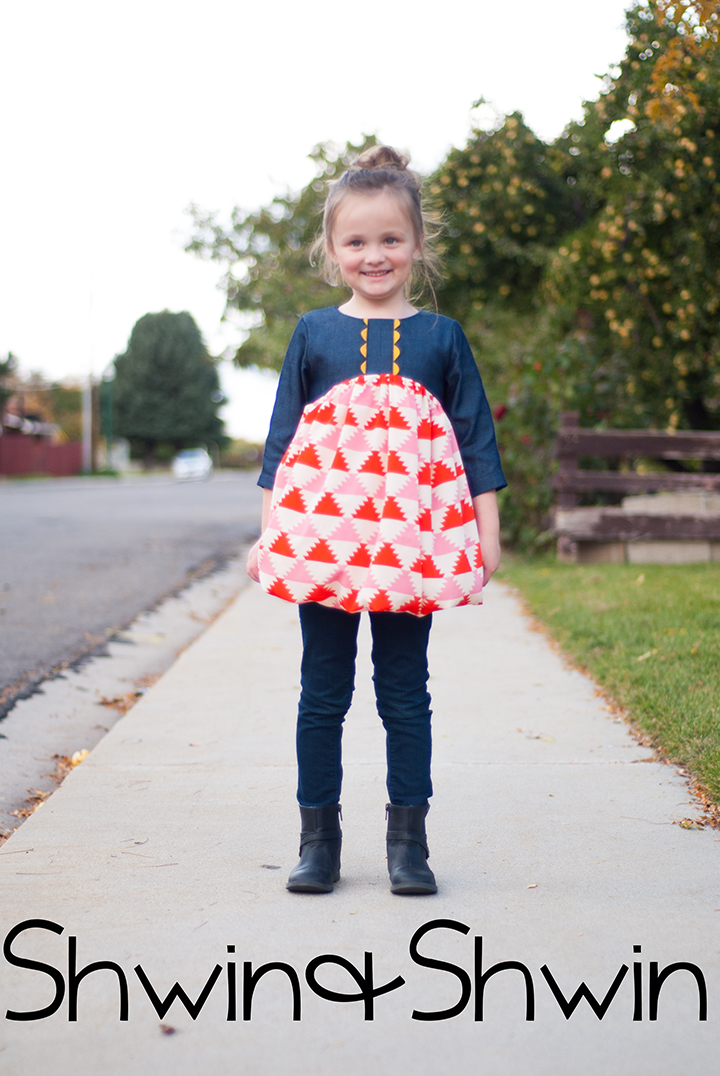 Tribal print || Peach Skin print from Girl Charlee
Denim || Joann Fabric
Ric Rac Trim || From Stash
Jeans and Boots || Gap