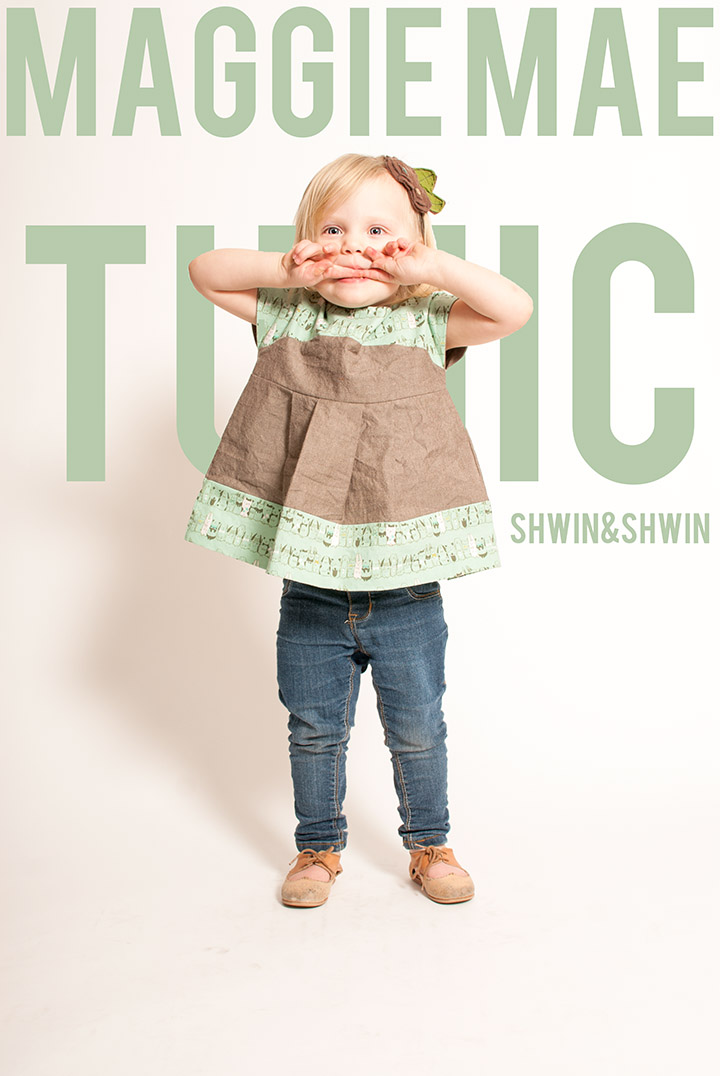 This month for "It's Sew Shwin" we are sewing up the Maggie Mae tunic. It's one of my favorite patterns, has been since the first one I made for the pattern a few years back. Since I haven't made one in a while. (not since this little girl was just a bitty baby) I thought I would make some to go along with "It's Sew Shwin"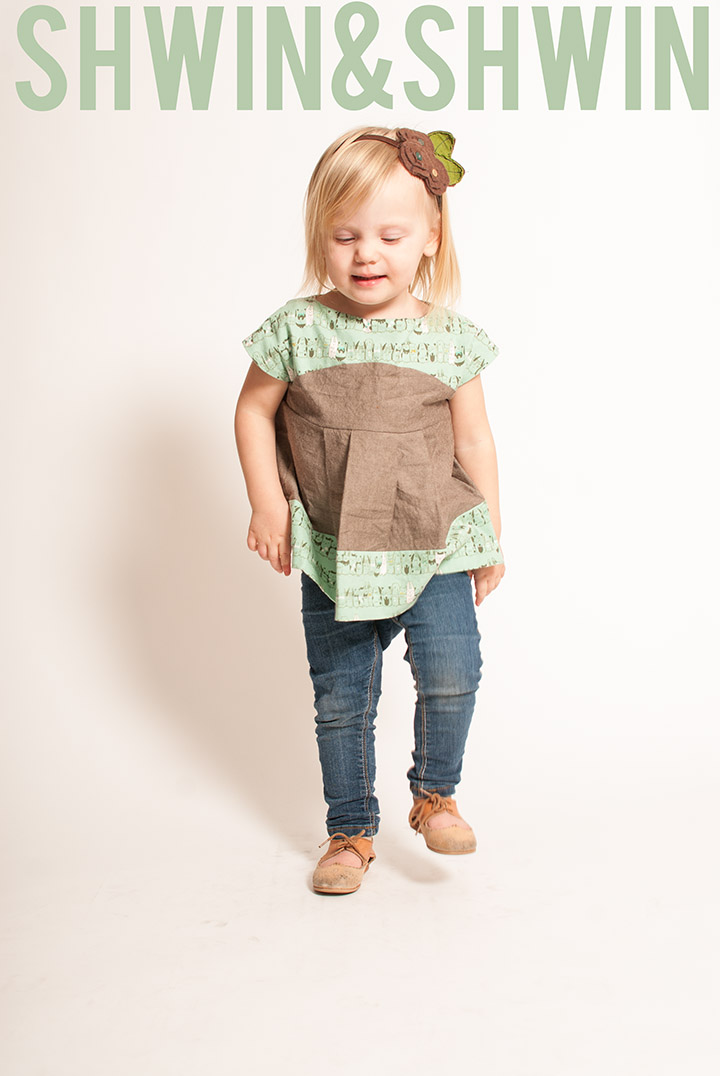 For tiny little Penny (who has a 17″ chest, but is plenty tall) I made the 12-18m size with the 2T length in the tunic style. The skirt pieces were cut a little wider than the pattern size for the 12-18m so the pleats were a bit larger, and I kind of like that.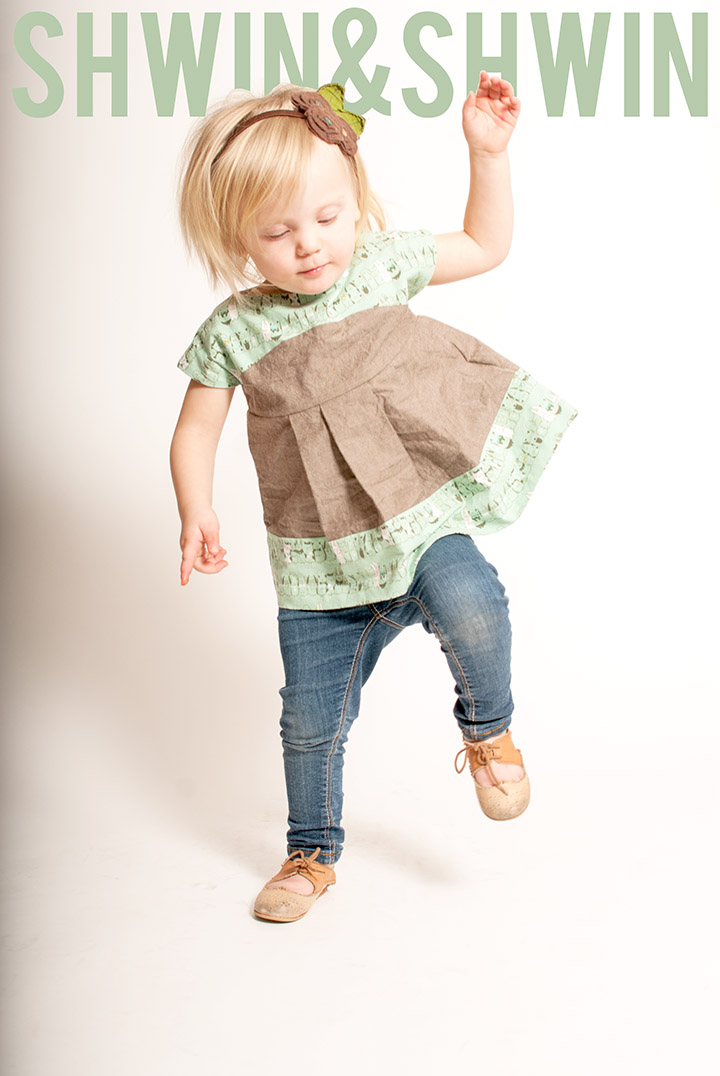 I skipped the pockets for this one, although I am sure Penny would have loved the pockets, I kind of sewed up the side seams without thinking and forgot.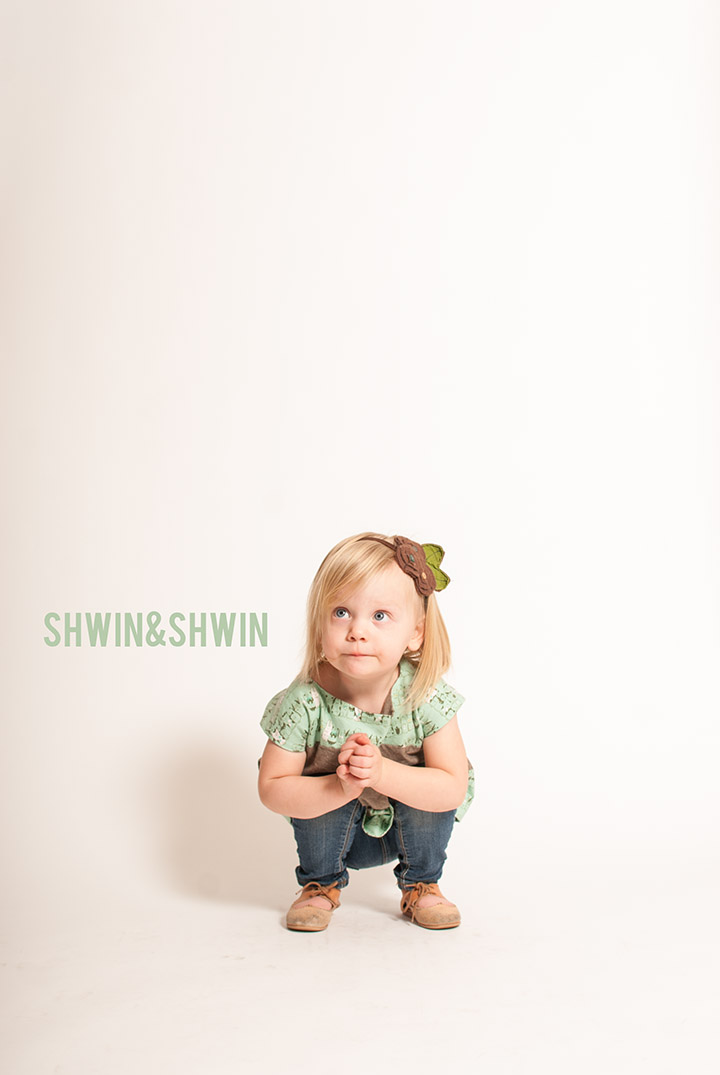 Other wise I followed the pattern true to the instructions.
I used the Maggie Mae Pattern
I used Cotton&Steel Tokyo Train Ride fabric for the top and bottom (which Penny LOVED)
And I used a Chambray (like this) for the middle.
I really love making this sweet tunic!
Join our group and share a picture of your Maggie Mae for a chance to win $50 to do some online fabric shopping.