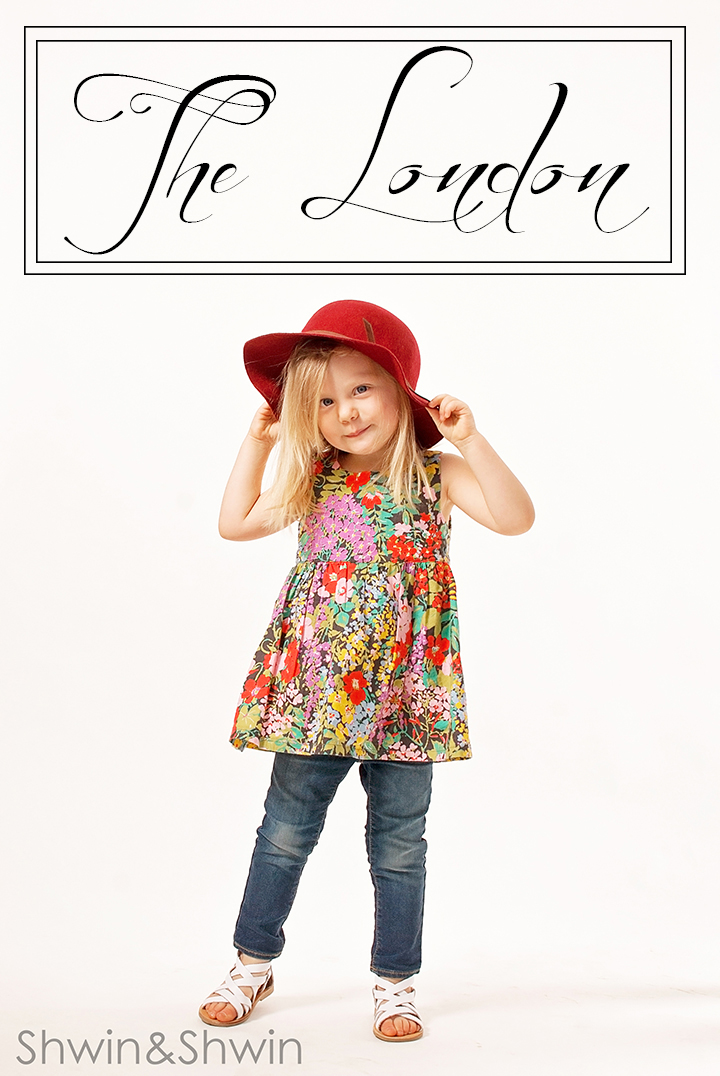 The City Girl Collection is the newest sewing pattern collection to hit the shop. It includes 3 patterns. (which are also sold separately) Today I am sharing all the details of The London Pattern. The London is also the pattern of the month in our Facebook group (May 2016) join our Facebook group for the details of the sew a long and the discount code for the month.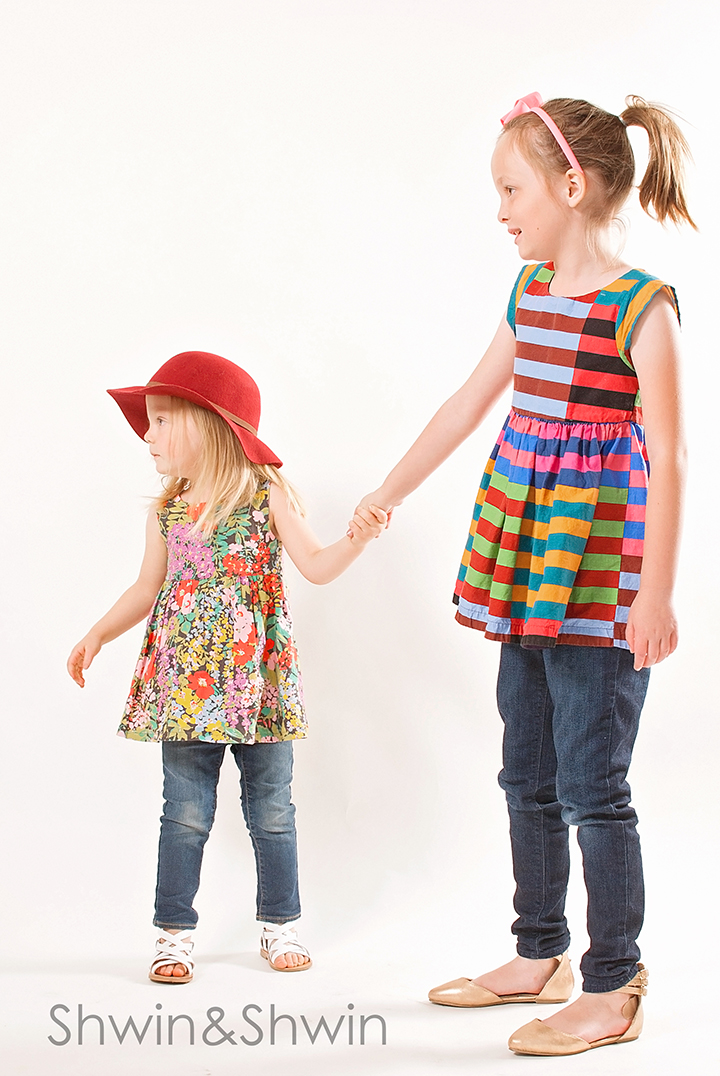 The London includes 3 different length options and two sleeve options. Shown here is the top option, and the sleeveless (floral) and cap sleeve (stripes)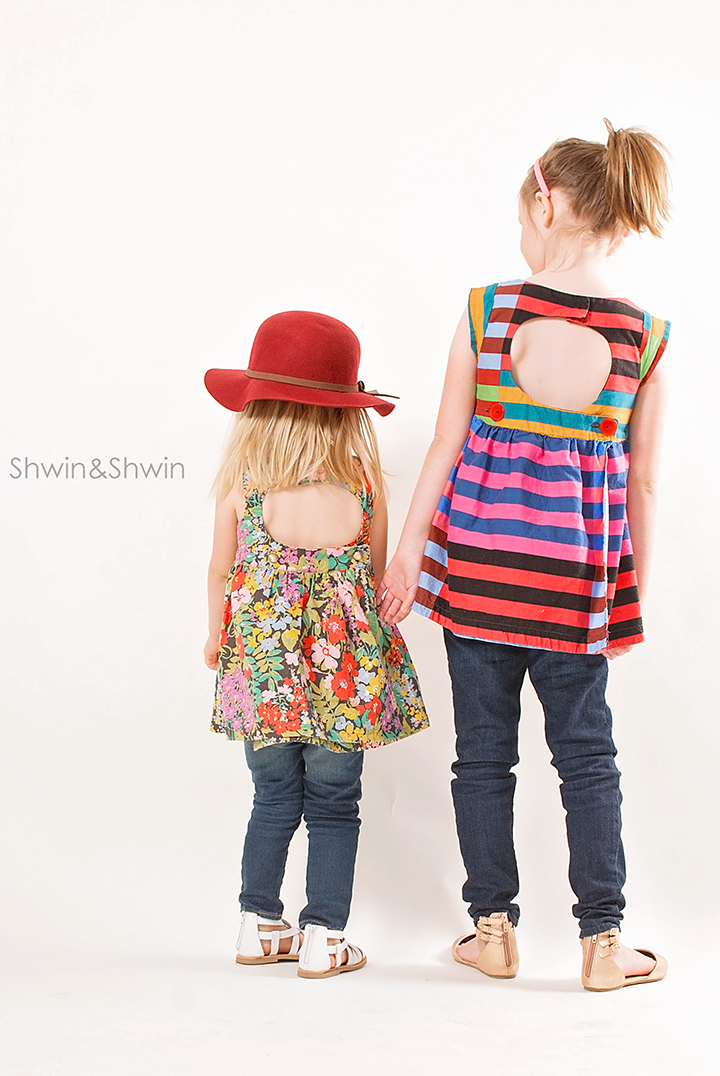 The London has a cute back cut out, that frames the back. It's probably my favorite part of the pattern. I love the little details like these that just set them apart from just another dress.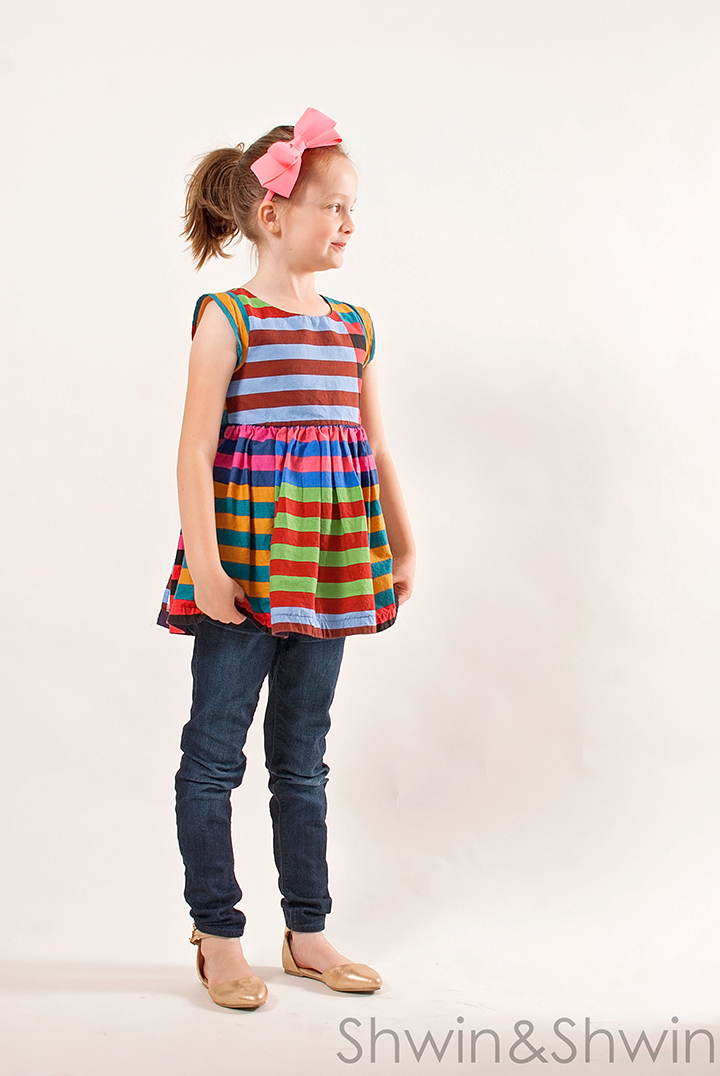 My daughter picked the striped fabric for this top, mainly because when they pick the fabric they love the clothing even more. I was a little unsure at first about the stripes, one because I had other plans for this fabric (it's my favorite) and because I thought it would maybe be too much for this pattern.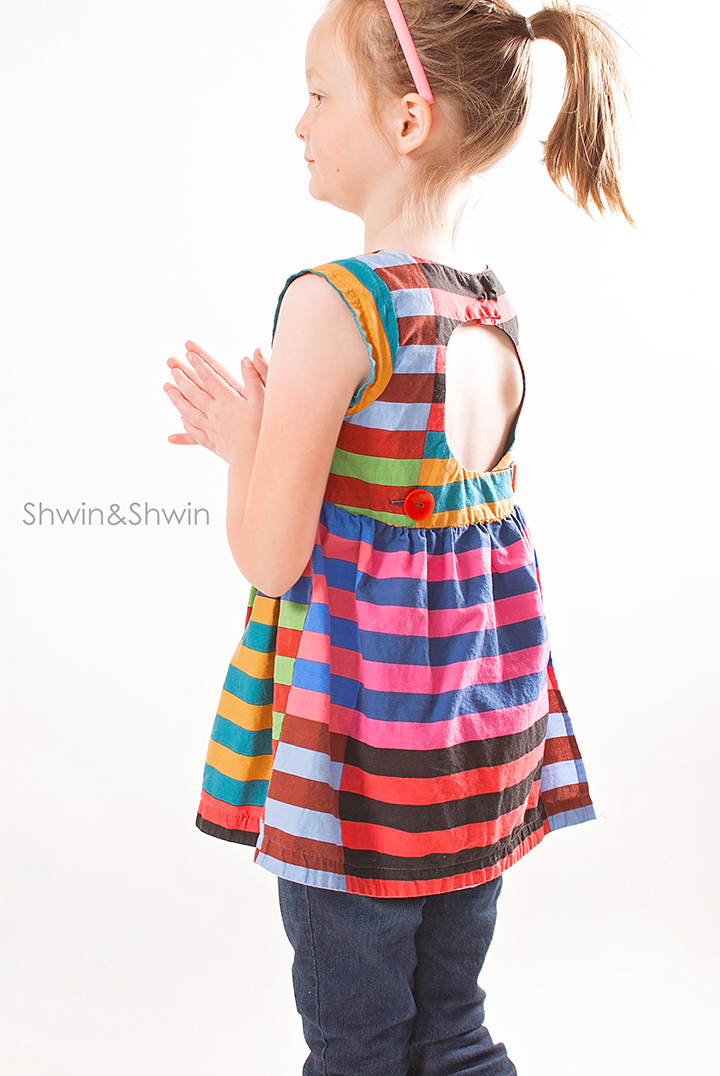 As it turns out I love the stripes and the combo of the stripes and circle in back. My daughter who is incredibly (painfully) shy loves wearing clothes with big personality, she is drawn to wild prints, bright colors, and bold graphics. (essentially the opposite of me in almost every way) I love how she chooses to express herself with her clothes that always seems to call attention to her that she will then shy away from.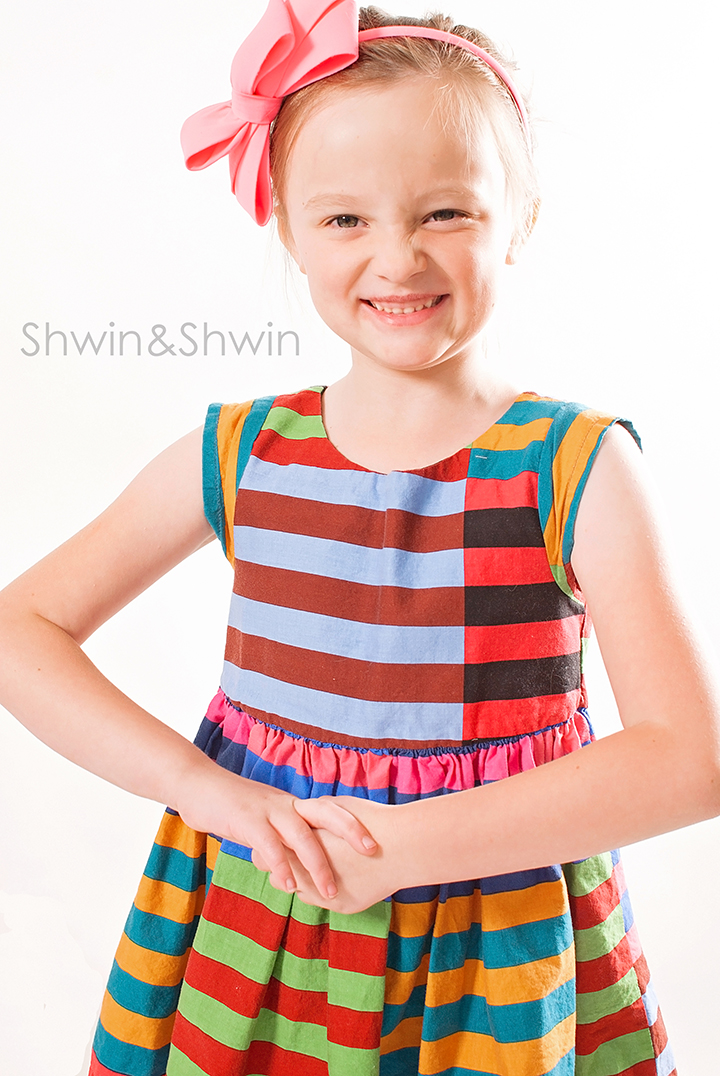 I also just love the little cap sleeve which is perfect for the warmer weather days.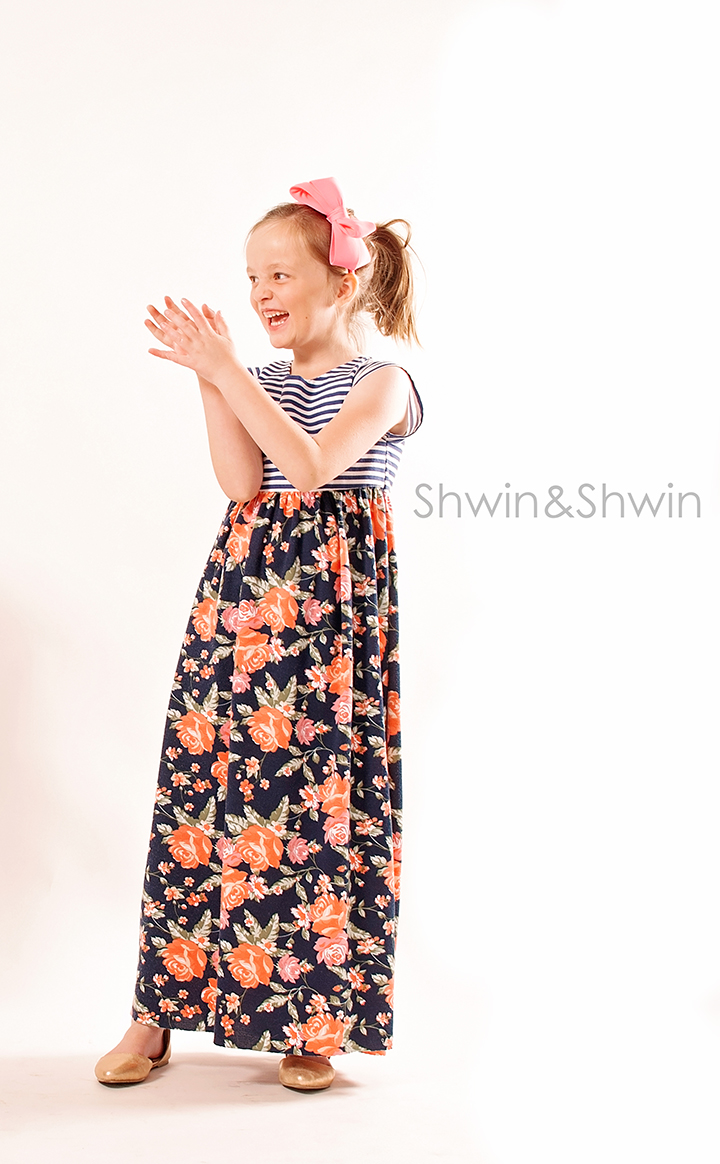 The pattern also includes Maxi length. My daughter went crazy for the Maxi length, which is actually her first maxi length dress and she is hooked. She loves how comfortable it is. For this one I actually used a ponte knit for the skirt which made it even more comfortable for my daughter and I love being able to mix knit and woven in a pattern. Also stripes and florals forever.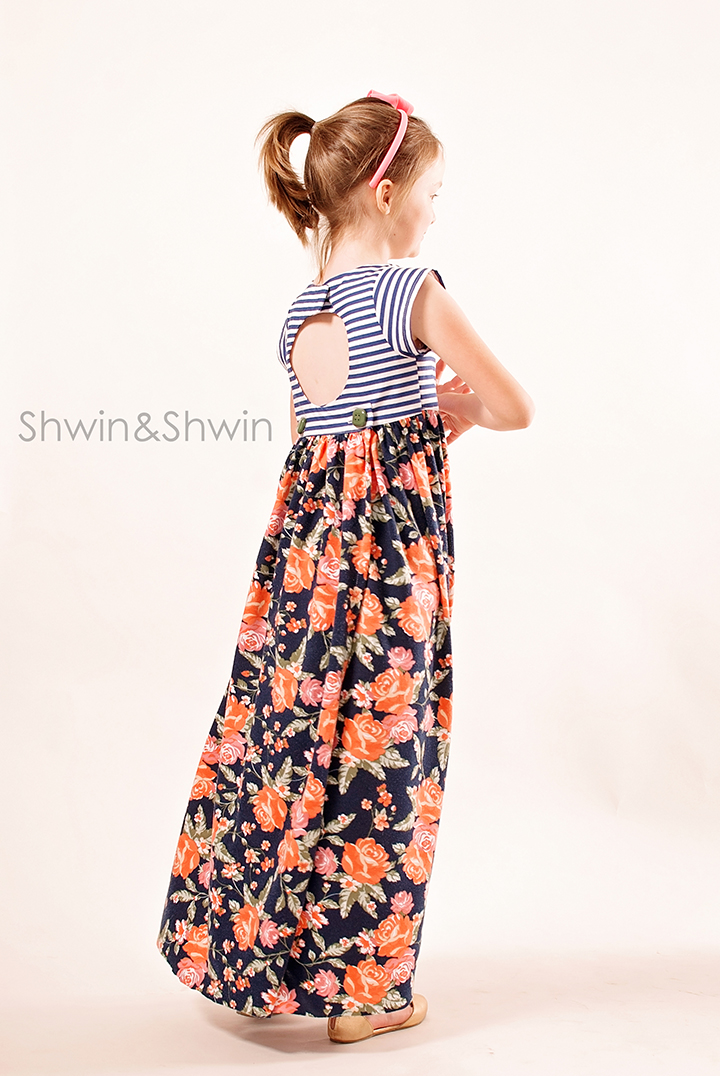 I love the look of the Maxi and can't wait to make another one in a flowing chiffon for a fancy feel.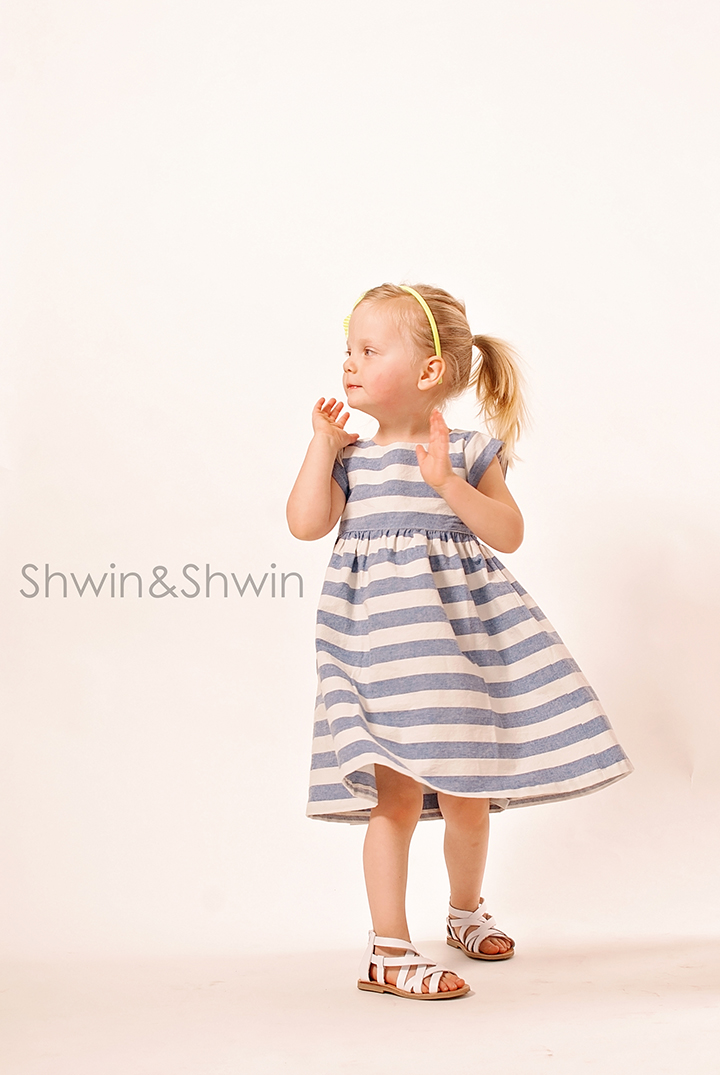 The third length option is a knee length dress. Simple and classic. It's my favorite for my younger daughter because as much as I love the look of the maxi she still gets down and crawls around on her knees when she plays that the maxi would get stuck under her too much. This is why I love having so many options.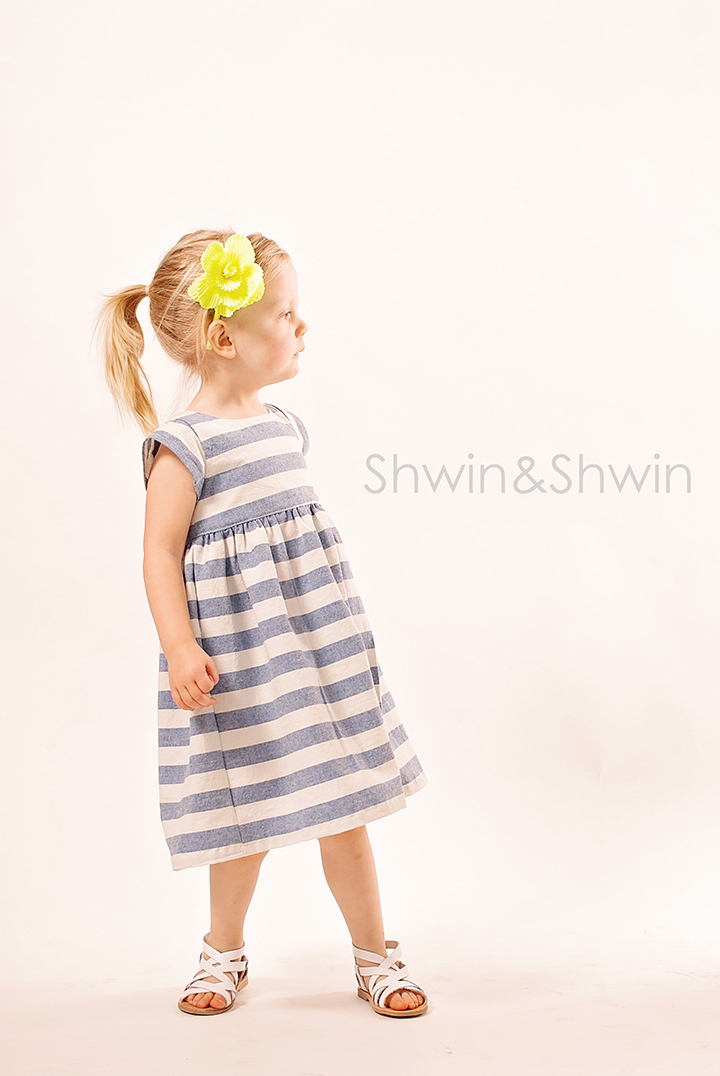 Colorful Striped Top:  Kaffe Fassett Marquee (which seems to be sold out everywhere)
Jeans: The GAP
Sandals: Kensie Girl
Headband: Target
Floral Top: Moda Regent St Fauna Cotton Lawn
Jeans: The GAP
Sandals: ZARA Baby
Wide Brim Hat: ZARA Girl
Striped and Floral Maxi: Navy and White Stripe Fabric (similar)   Floral Ponte Knit (similar)
Sandals: Kensie Girl
Headband: Target
Striped Knee Length Dress: Blue and White Chambray (similar)
Sandals: ZARA Baby
Headband: Target