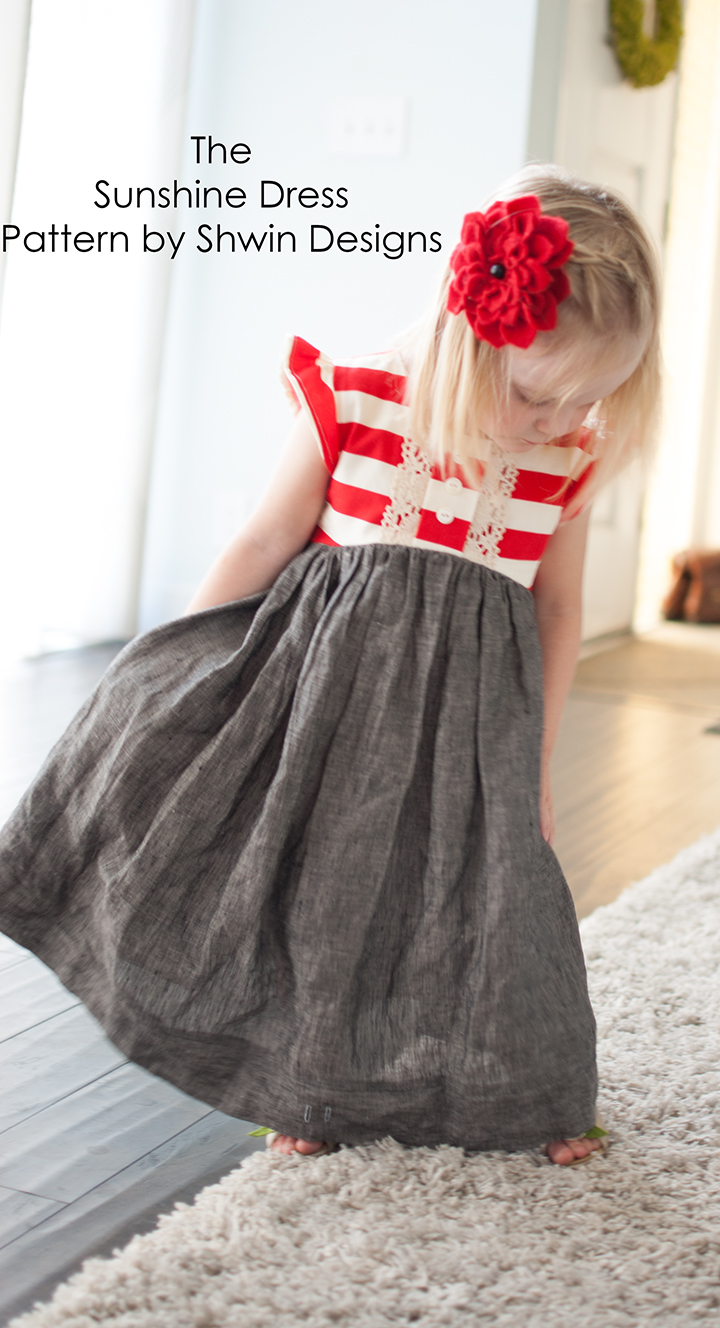 This month for #itssewshwin the pattern is the Sunshine Dress. Each month I try and sew up the pattern myself as well. I had been wanting to sew the Sunshine dress up for a while so this was the perfect reason to sew one up. I decided to make it for Penny, and since I recently discovered that nearly every dress (even relatively new ones) were all too short already, darn this girl and her growing.  So I made the Sunshine dress extra long (she is normally a 2T length and I cut to the 5 length) I wanted it to grow with her.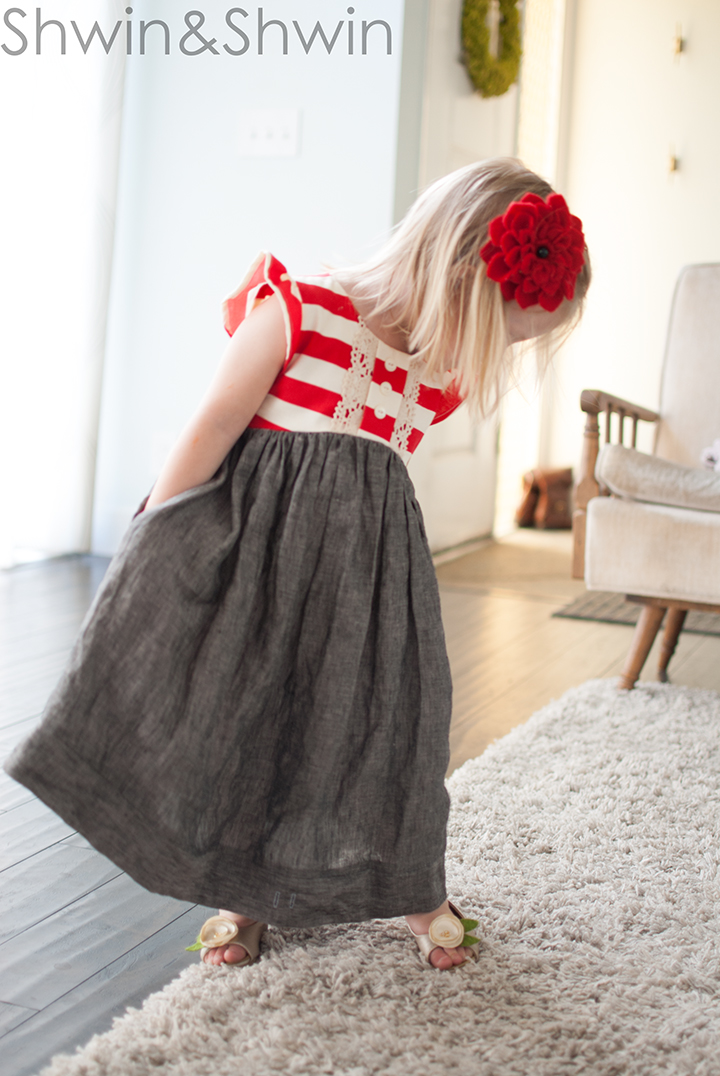 I still added the button holes in the hem band so that when the dress is shorter on her I can add the drawstring. I also added flutter sleeves to this one. (You can also see the long sleeves I added to this one.) I like the slight sleeve as we transition from the end of summer to fall.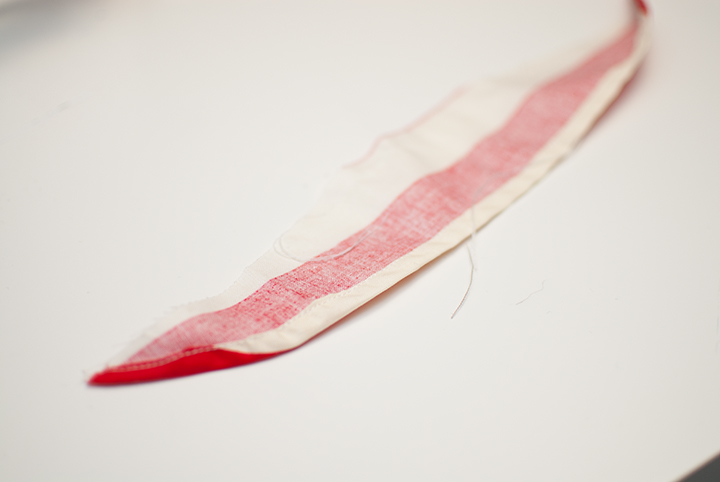 To make the flutter sleeves, I measured the arm curve then I cut out a curved flutter sleeve that was longer than the curve. Then I stitched a basting stitch along the top. Pull to gather.
Then hem the bottom edge by turning it under twice.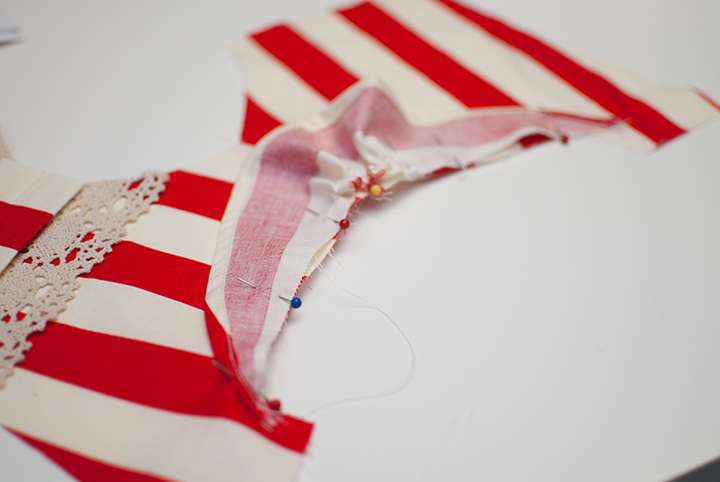 Then pin the sleeve in place along the arm curve stopping 1″ from the underarm. Sew in place. Then sew the lining to the outer bodice just as the pattern instructs, the flutter sleeve will be tucked in the seams.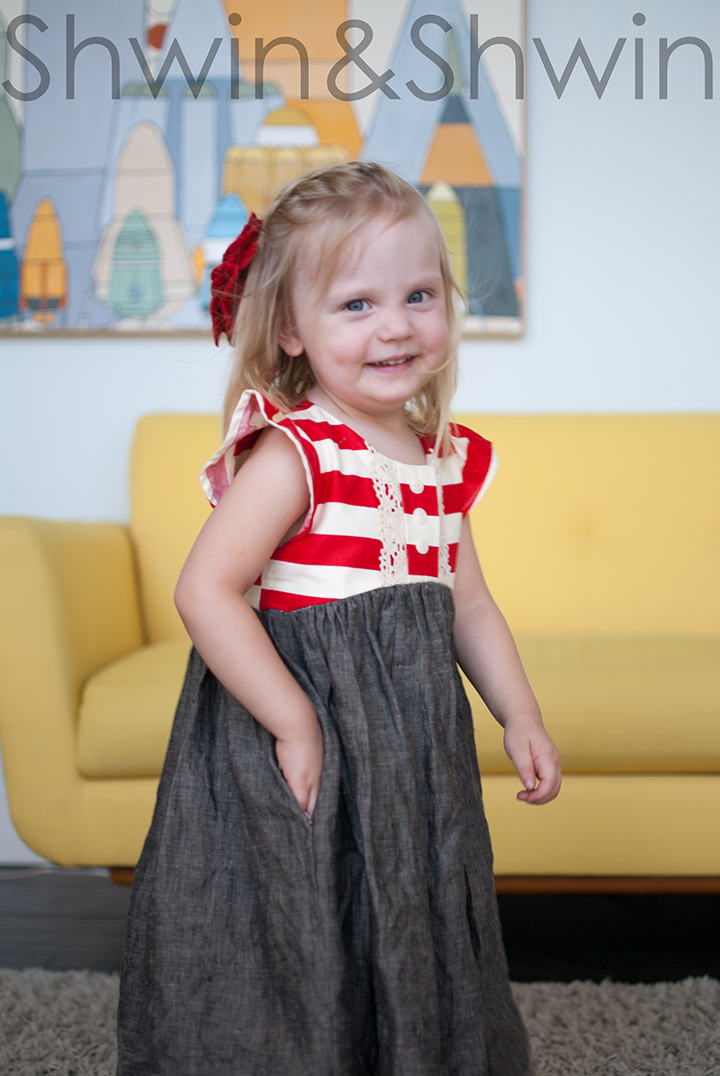 One last adjustment, besides the added length, I made it just a touch wider so it would be generally a little larger but not sloppy, just enough so that as she grows taller should she grow out a bit the dress will still fit.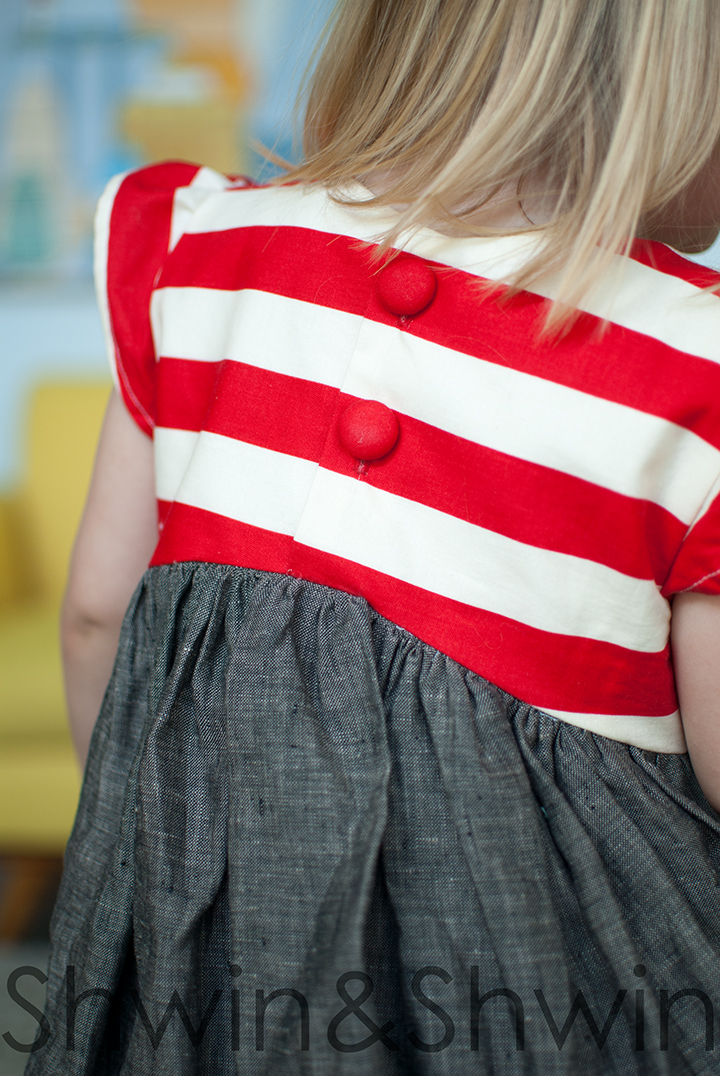 Also, just a tip, since the front of the dress I added decorative buttons to the front I didn't want buttons to really show  on the back to compete, one way around this is to do fabric covered buttons that match the back fabric so they blend right in.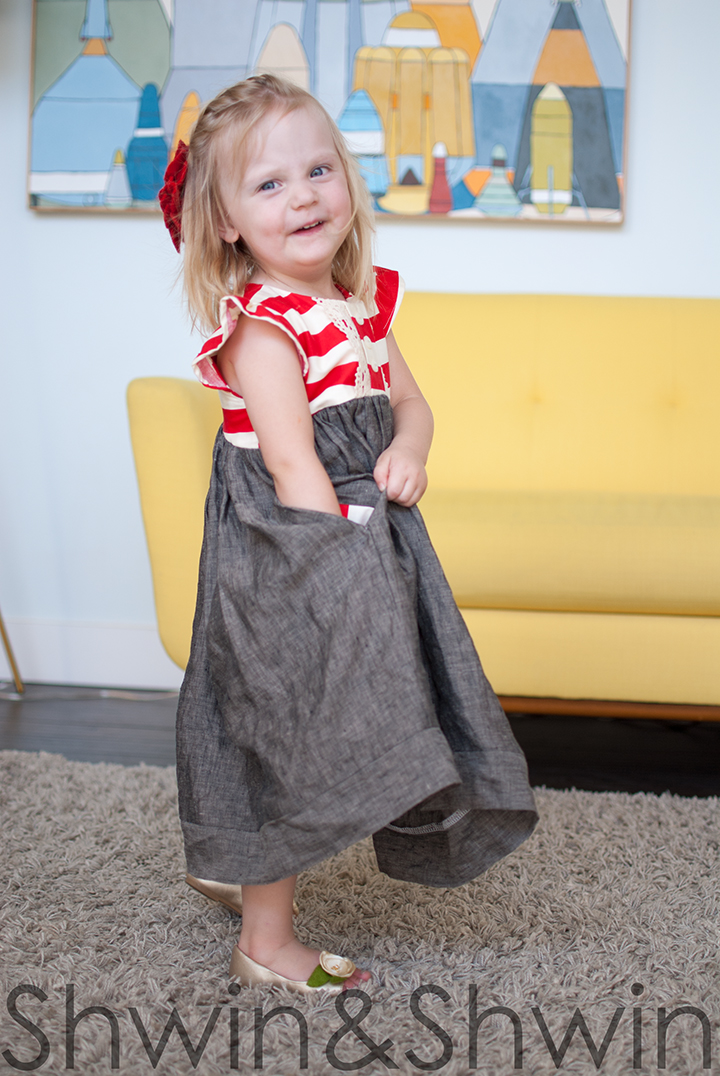 Also the pockets that Penny loves, I did in the same striped fabric for a fun little pop.