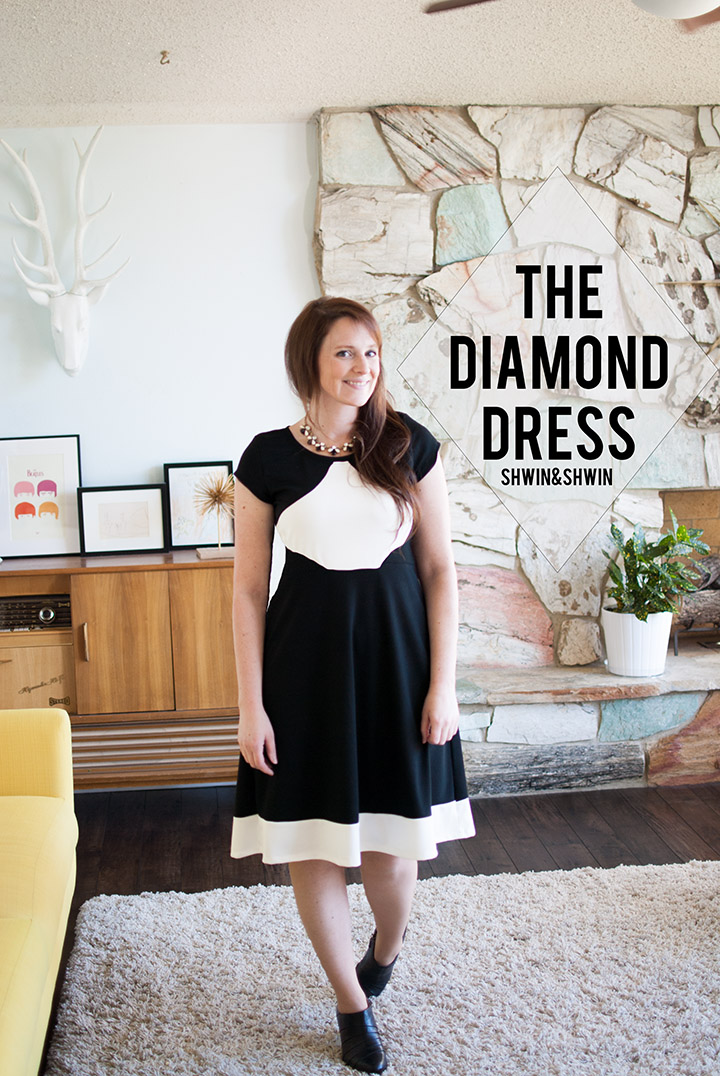 I was so excited to sew up all of the new patterns from the Unbiased collection. 1. Because I have been on a real sew for myself kick lately and it's fun to see my fall/winter wardrobe grow with all handmade pieces 2. I love how unique they are so I can have pieces others don't have. 3. Being that they are all knits they are super comfortable and easy to wear.
So first up is Diamond Dress Pattern. This was my design for the collection. I was really inspired by playing with seams and I knew I wanted to make a comfortable knit dress. (and top) After playing around with different seams and lines I created a dress that drapes across the body while the seams draw the eye in giving the illusion of shaping without wearing a skin tight dress. (which this post children body likes) The pattern also includes instructions and measurements so if a fitted waist is something you desire you can do that too.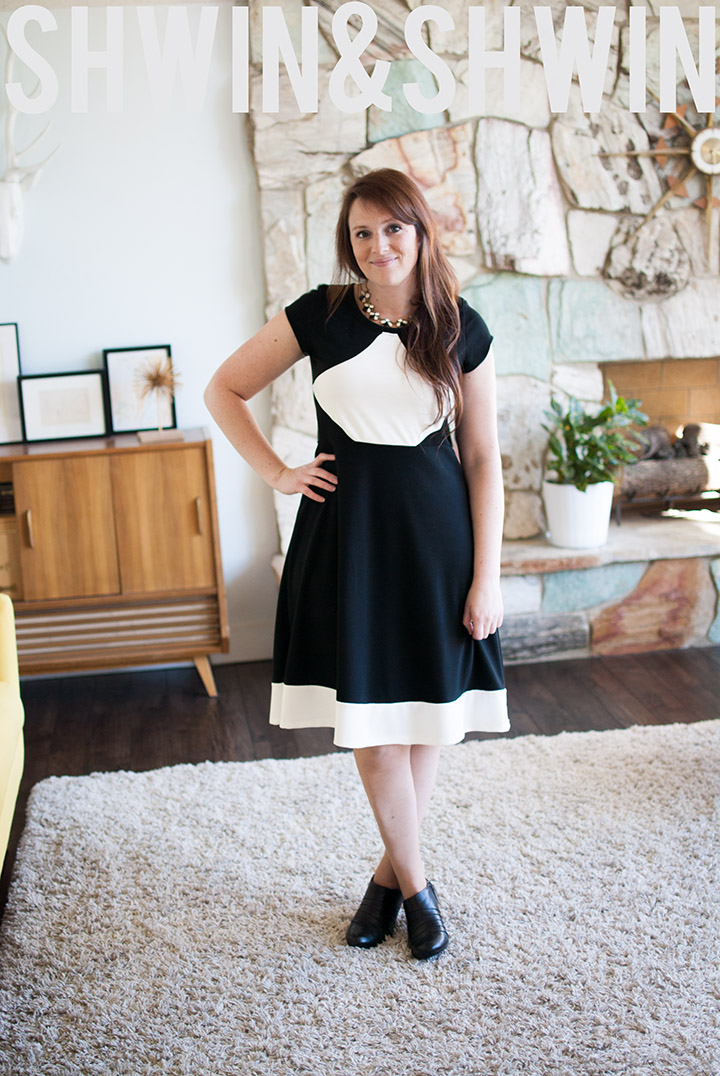 In fact since we designed this collection with every BODY in mind the pattern includes all kinds of instructions for fitting it just they way you want it. Need a FBA? (full bust adjustment) It's in there. Longer torso? It's in there. Need to blend between sizing? It's in there. We also started a Pattern Anthology Facebook group where we will be doing sew alongs and we are there to help with any custom fitting issue you may need help with. We really wanted every BODY to feel they can make something perfect for them.
For this dress I made the Flared Dress which is a Quarter Circle Skirt, I made the pattern straight as a size M, shortening the bodice by 1/2″ (I am only 5'3″) I decided to only do the center front in a contrast color keeping the rest a classic black. I used a Ponte for both the black and white that was fairly thin and had a very nice drape. I will say after making a few different versions (including a quilted knit version I will share later) using a fabric with nice drape makes a big difference. Since the dress is designed to essentially lay over the body instead of tightly to the body you want a fabric that will drape well over your body and not add a lot of bulk.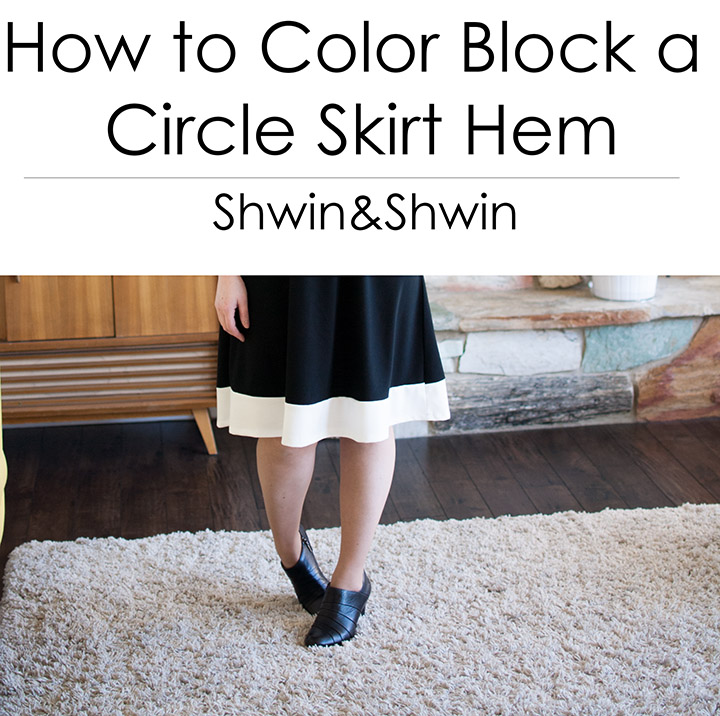 The only change I made to the pattern really was color blocking the hem. The flared version is a quarter circle so while color blocking the hem is easy it's not as easy as just adding a straight band to the bottom.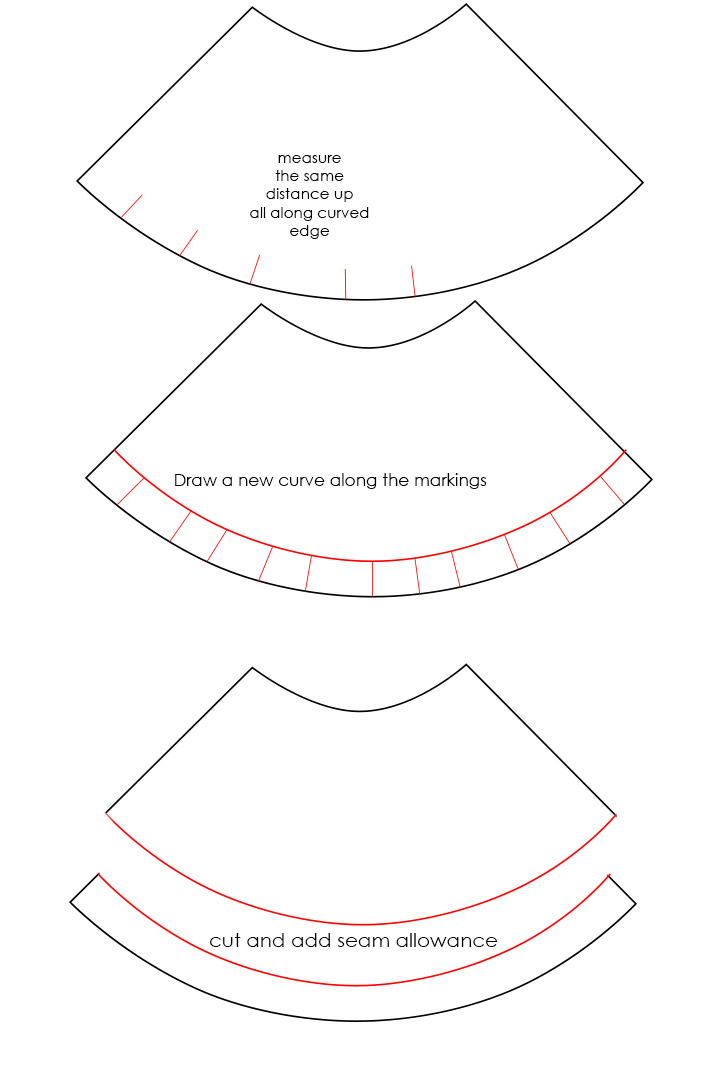 Take any circle skirt pattern, and from the bottom hem line decide how wide you want the band to be, say 3″. So from various points along the hem line measure 3″ up and make a mark. Continue all the way around.
Then draw a new curve along the markings so you have essentially a second hemline. Then cut along that line to make two pieces. Add seam allowance along the cut edges.
Then for sewing, sew them right sides together along that cut edge to make a solid skirt piece again.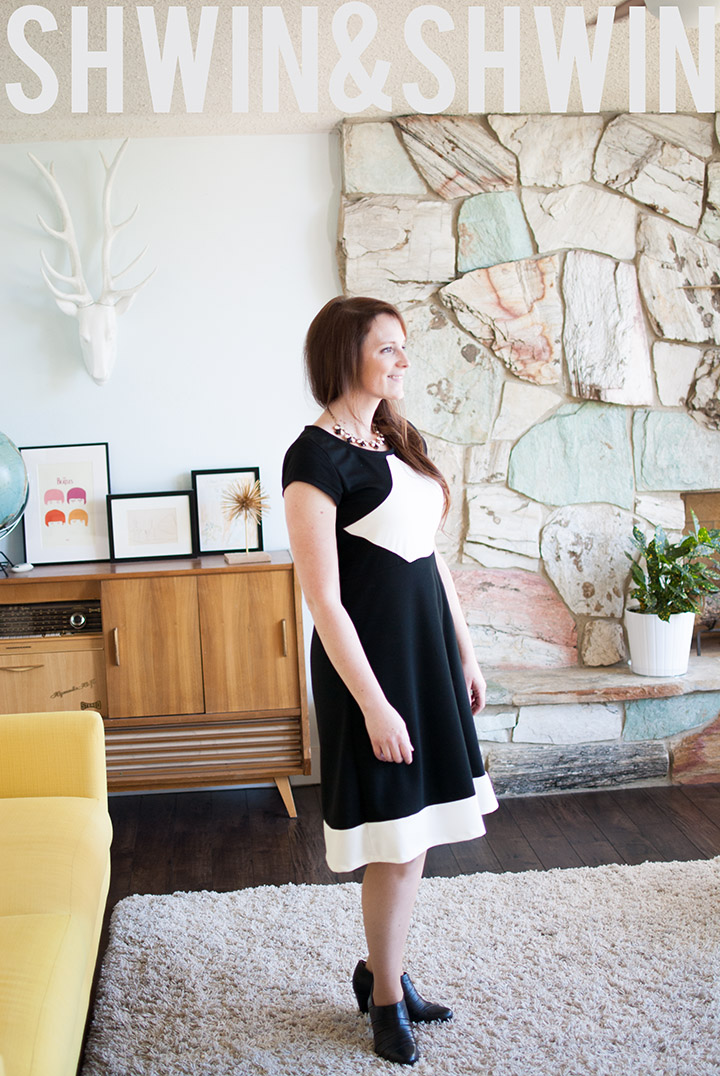 I love how it turned out on the dress, adding that little something to the bottom that plays off the diamond in the bodice.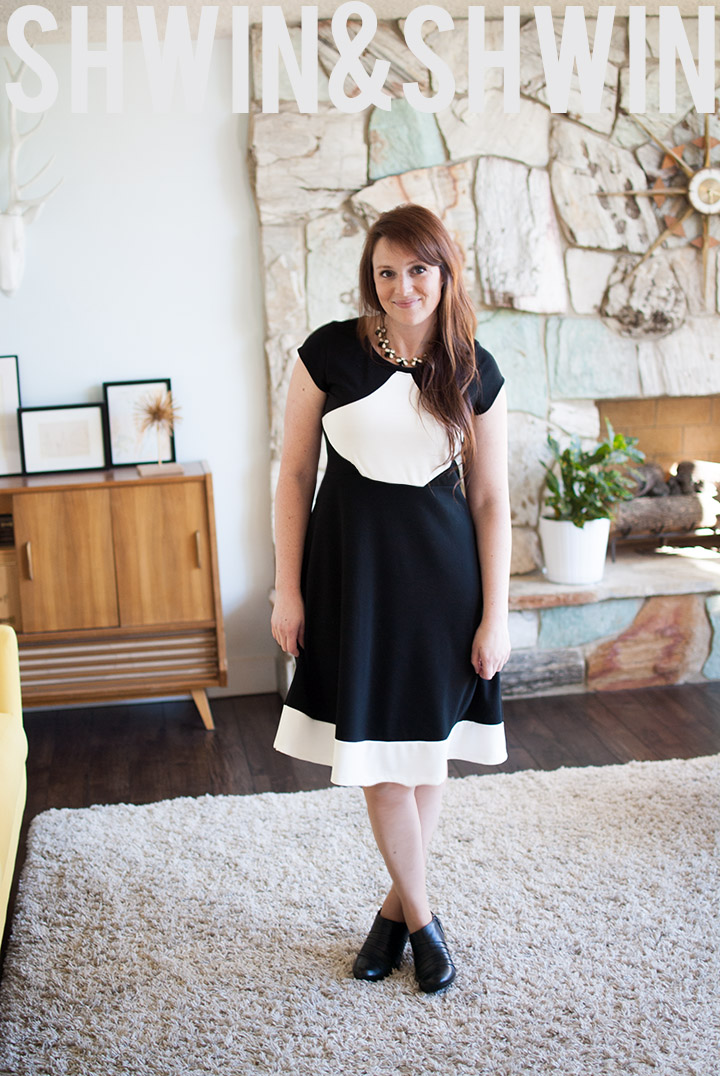 You can get the Diamond Dress Pattern as part of the Unbiased Collection ONLY until January but the collection is on sale until October 2nd for 40% off AND it comes with some amazing bonuses so go snag your copy of the collection now!