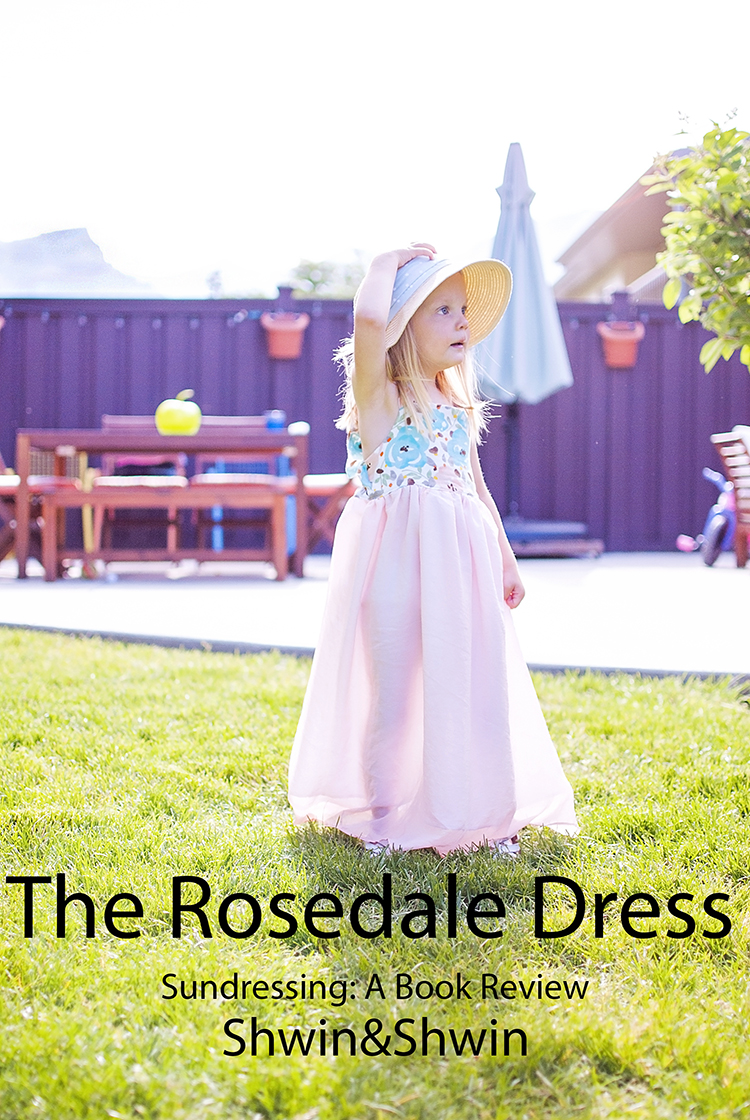 My friend Melissa over at Melly Sews runs a great little series every year called 30 days of sundresses where herself and guests share different sundress sewing projects for 30 days. I have participated in the past you can see that here.  Melissa even wrote a book! It's called Sundressing and it is loaded with sundresses (AND patterns) to make tons of dresses for girls and women. I was honored to get an early copy and check out the book for myself.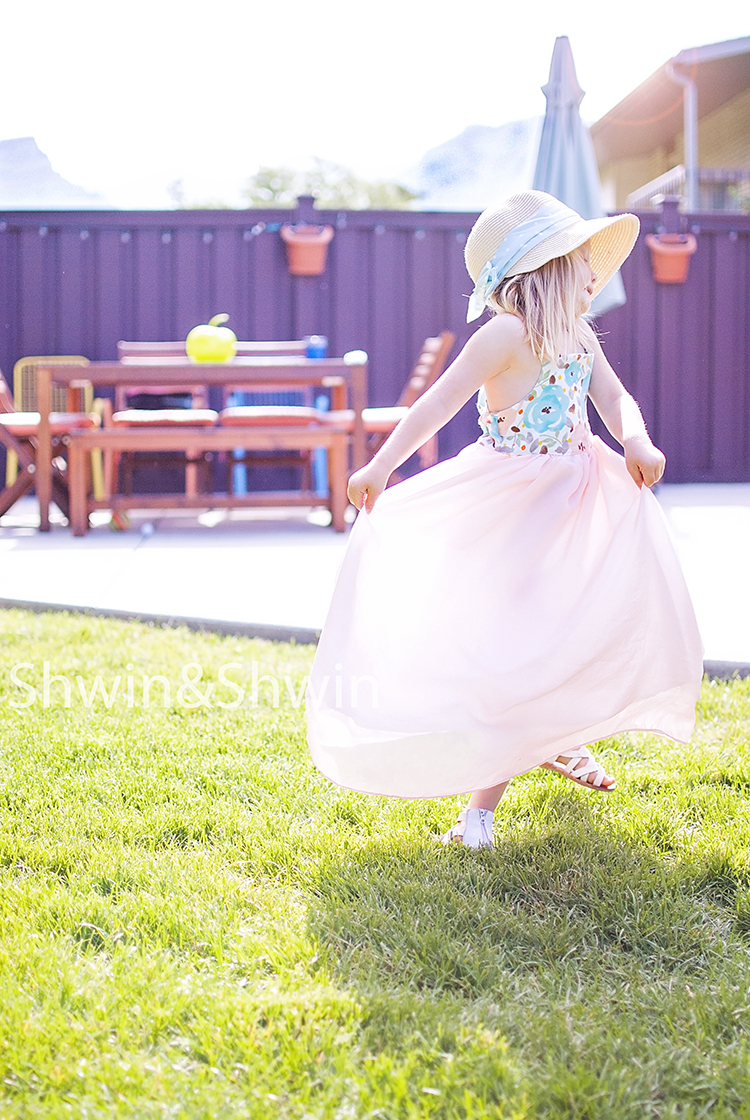 I decided to make the Rosedale dress from the book. The flowing maxi dress was just kind of calling my name. I made a few very minor adjustments to the pattern than the book instructs.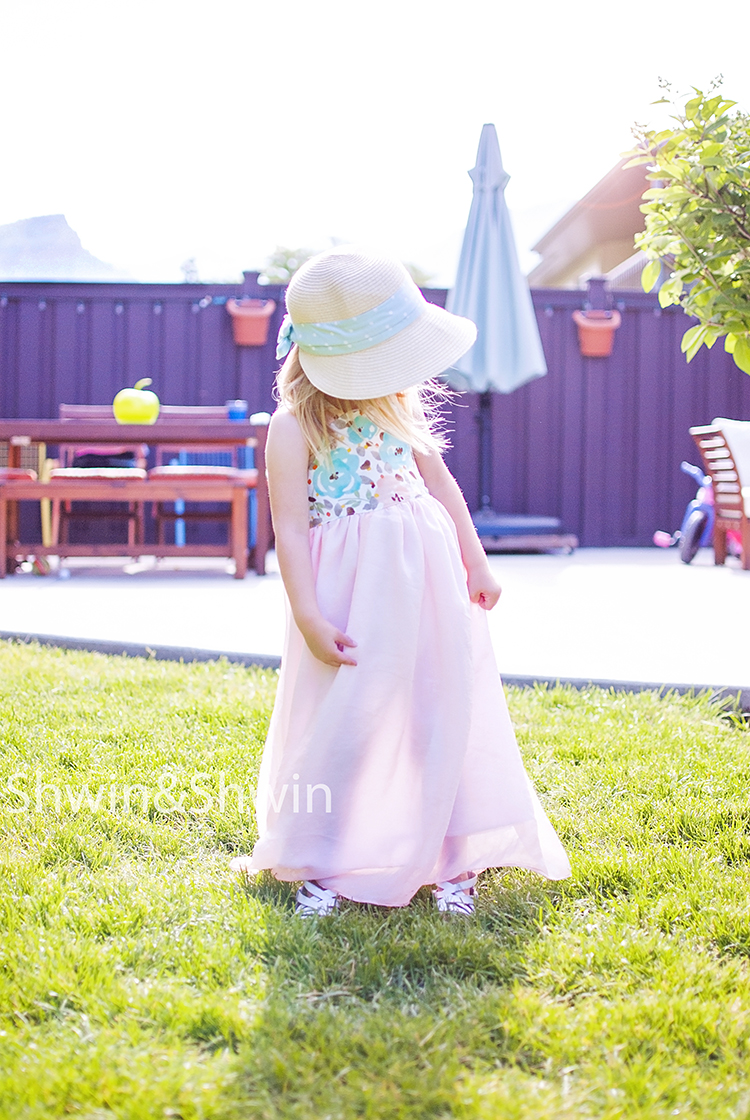 Since I made the skirt from a chiffon I lined the skirt so I sewed the layers together sandwiched around the bodice. One, it's a nice clean finish which is a perk, and two I didn't have to mess around with enclosing the seam in the bodice, double perk.
The other change I made was raising the back 1 inch, and making the straps 1 inch thicker. I did this because Penny has a really small frame and I didn't want her to feel or look exposed with the very open back, but it was an easy and quick change without causing me any hassle, and it doesn't change to look or feel of the dress style besides making it just fit her better.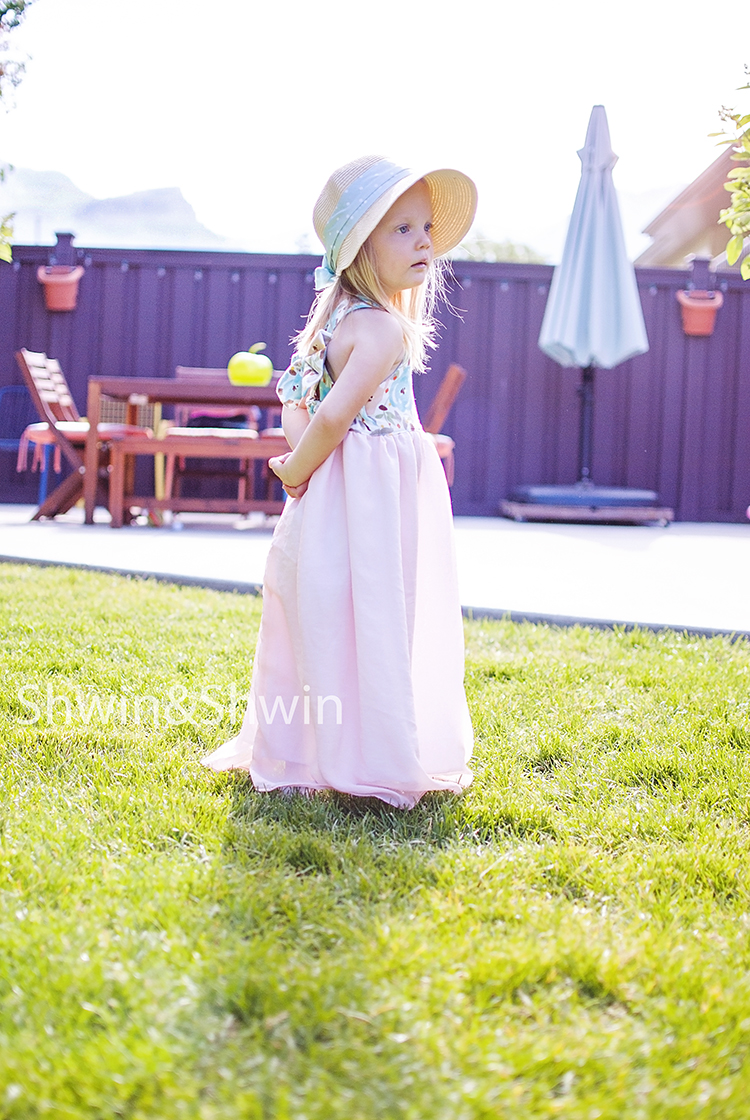 Penny loves the dress and called it her princess dress, so it's a winner all around.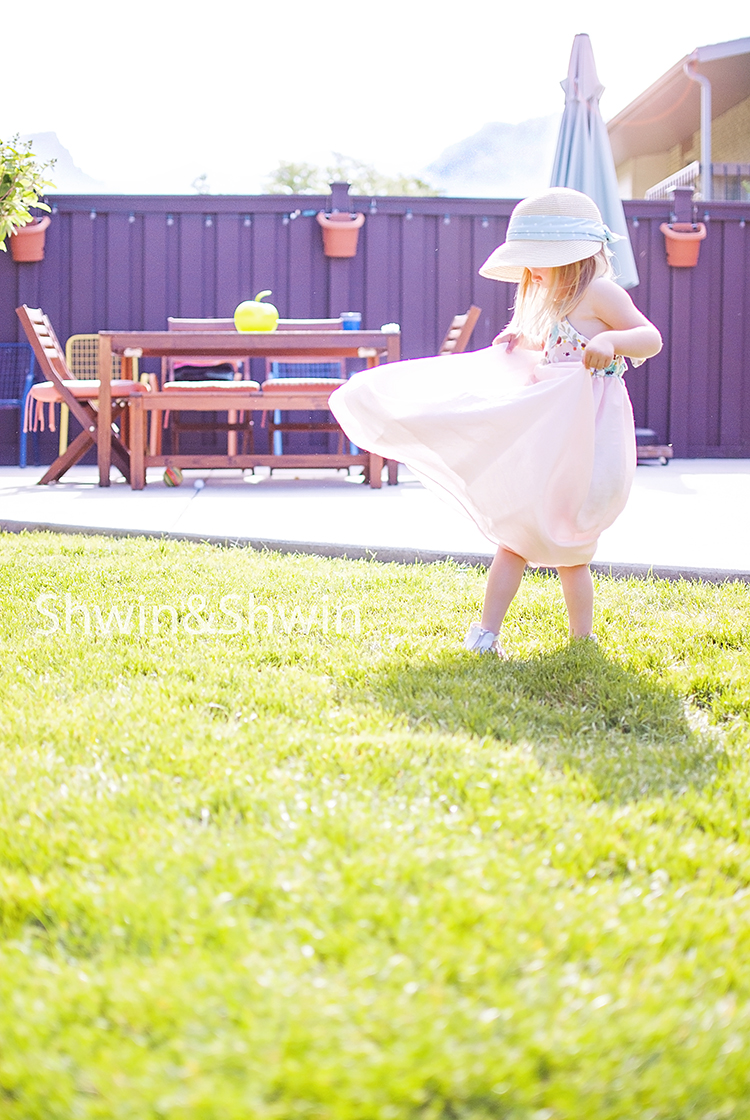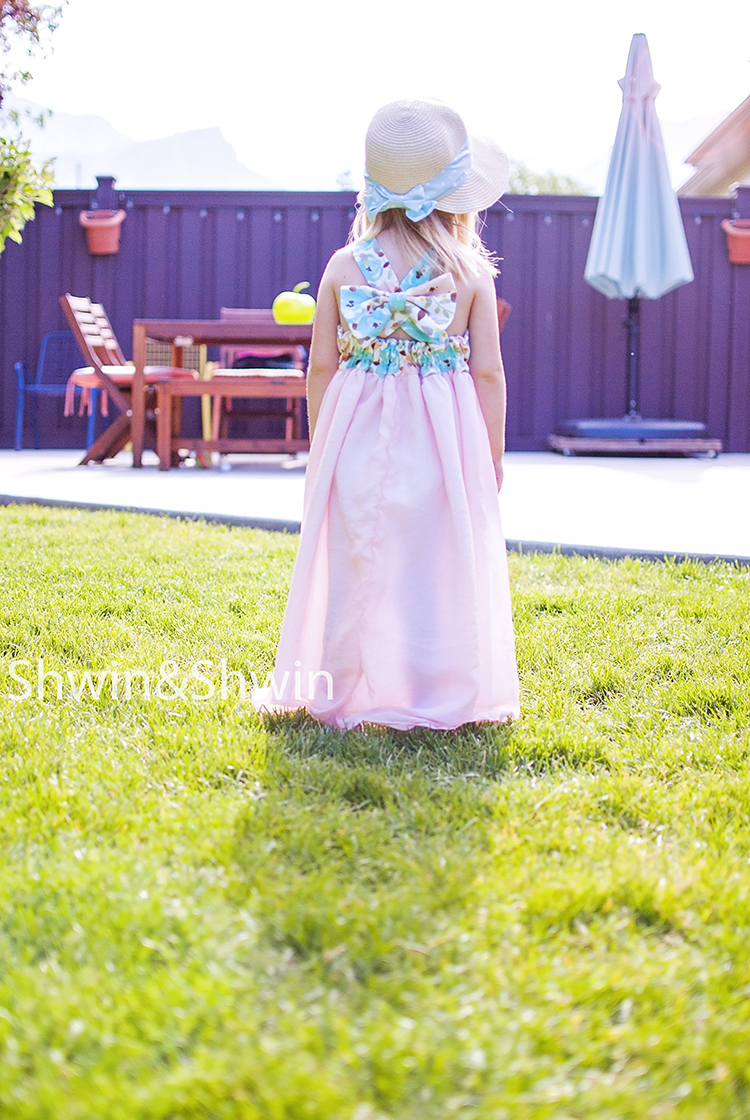 Melissa's book is available on Amazon and you will love how many variations there are in the book, you can really create a whole wardrobe for yourself and your daughter.
Check out Melly Sews for more book reviews and more amazing sundresses in the series.